Ali Ahmed's bamboo tea shop deep in Bangladesh's Rohingya camps is a hub for debate and discussion for some of the hundreds of thousands of refugees living in these packed settlements.
Lately, the conversation has centred on one divisive issue: the government's plans to transfer up to 100,000 refugees to Bhasan Char, a disaster-prone island near where Bangladesh's Meghna River meets the Bay of Bengal.
Most Rohingya scoff at the idea of moving to a distant island exposed to cyclones and frequent floods. But in tea shops like Ahmed's, the tone of these debates is changing.
Worn away by the grind of life in the camps and the dimming prospects of a safe return home more than two years after 700,000 Rohingya were pushed out of Myanmar, some refugees, Ahmed for one, are reconsidering their options.
"If we are not able to go back to our own country, we can't live here for a long time," he told The New Humanitarian as customers lined the bamboo benches in his shack. "So I thought it would be better for us there, where my children's future might be better."
Ultimately, the 60-year-old decided against it, facing resistance from his family and his neighbours. But as Bangladesh's government continues to push its controversial island plan, other Rohingya across the camps are having similar conversations.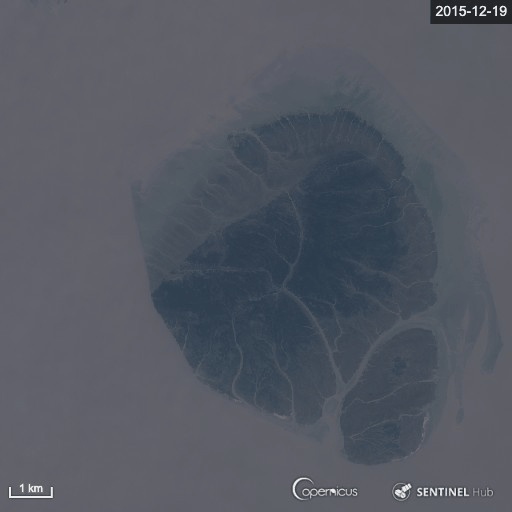 In October, the government announced that some 350 families had volunteered to go to Bhasan Char in a move that would begin this month. Officials now say relocations are on hold pending site visits by UN agencies, who lead much of the humanitarian aid efforts in the camps.
The UN's refugee agency, UNHCR, says it's preparing to visit the island to assess its "basic safety and sustainability". The first trip, scheduled for this week, was postponed until rights experts could be on hand.
"Any relocation to Bhasan Char must be on a voluntary basis, and the government has repeatedly assured that this would be the case," the agency told TNH in a statement. "To make a decision, refugees need to receive full information regarding safety issues and living conditions."
Rights groups say Bhasan Char would be the equivalent of an island prison, with even more restrictions than what refugees face on the mainland. It's also unclear how people would access aid on the remote island. Services like schooling, basic healthcare, maternal health for pregnant women, and support for gender-based violence are already limited here in the camps.
While talks continue between the government and UN agencies, local Bangladeshi authorities are trying to convince refugees that the island is a better option.
Mizanur Rahman, additional secretary for the Office of the Refugee Relief and Repatriation Commissioner, which oversees the camps, said authorities are showing videos featuring finished housing blocks, which he said are solid compared to the fragile bamboo shelters in the existing camps.
"The reaction is mixed. All people aren't on the same line. Some are against it and some are in favour," Rahman said.
Volunteer lists, rumours, and mounting frustrations
The government has repeatedly said it will not force refugees to relocate. But Fortify Rights, a Southeast Asia-based rights group, warned that many refugees who appeared on the government's list of volunteers last month were never consulted, raising concerns about forced relocations.
At Ahmed's tea shop, some customers said they thought they had no choice but to volunteer, after their majhi – an unelected Rohingya leader appointed by the Bangladeshi authorities – insisted they go. The majhi told the men that a list needed to be made and, though the authorities themselves had not contacted them, they scrawled a dozen of their names on a piece of paper and prepared to hand it in.
Ahmed's friend, Abdul Gafoor, said his family did not want to move to Bhasan Char – but he was prepared to leave if he had no choice.
"If the government says to go, then we cannot say no," he said.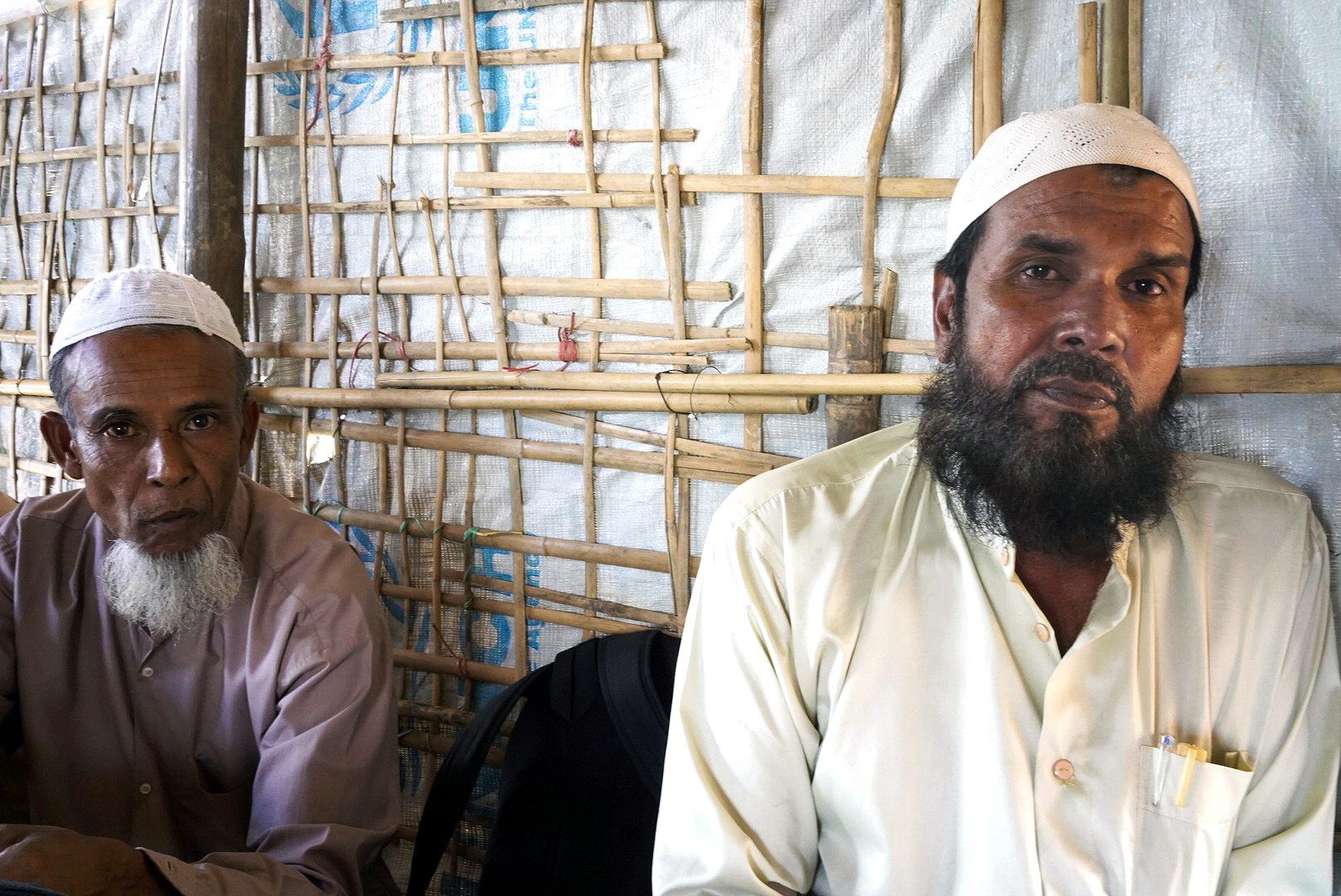 False rumours filtering through the tea shops are also influencing decisions. Ahmed said he originally wanted to go because he heard – incorrectly – that volunteers would be given Bangladeshi citizenship.
"As a citizen of this country, we would have a more promising future and a better life," Ahmed said. "We could work: I could fish, I could farm the land. It would be a big chance for me."
At another tea shop in the camps, however, there was still far more resistance to relocating.
"We're always talking about this island, but we don't want to go," said Mohammed Yunus, 30. "We want to go back to our homeland and, if we can't, we'd rather die here."
Yunus recognised that such opinions are shifting, however. Although he believed there was only a small number of refugees who were willing to go, Yunus said the last two years of frustrations in the camps were wearing away at others.
"They've changed their minds because they cannot tolerate the suffering in this place," he said. "This isn't a place where people can live cleanly."
Fragile shelters, no access to formal education, and heavy restrictions on work and movement all add to the despair, he said.
Sitting beside Yunus at the tea shop, 20-year-old Mohammed Ismail said all the idle time the refugees are left with during hot and draining days pushes their thoughts for the future into overdrive.
"The issue here is that every hour, you have a different thought about what's the best thing for your life," Ismail said.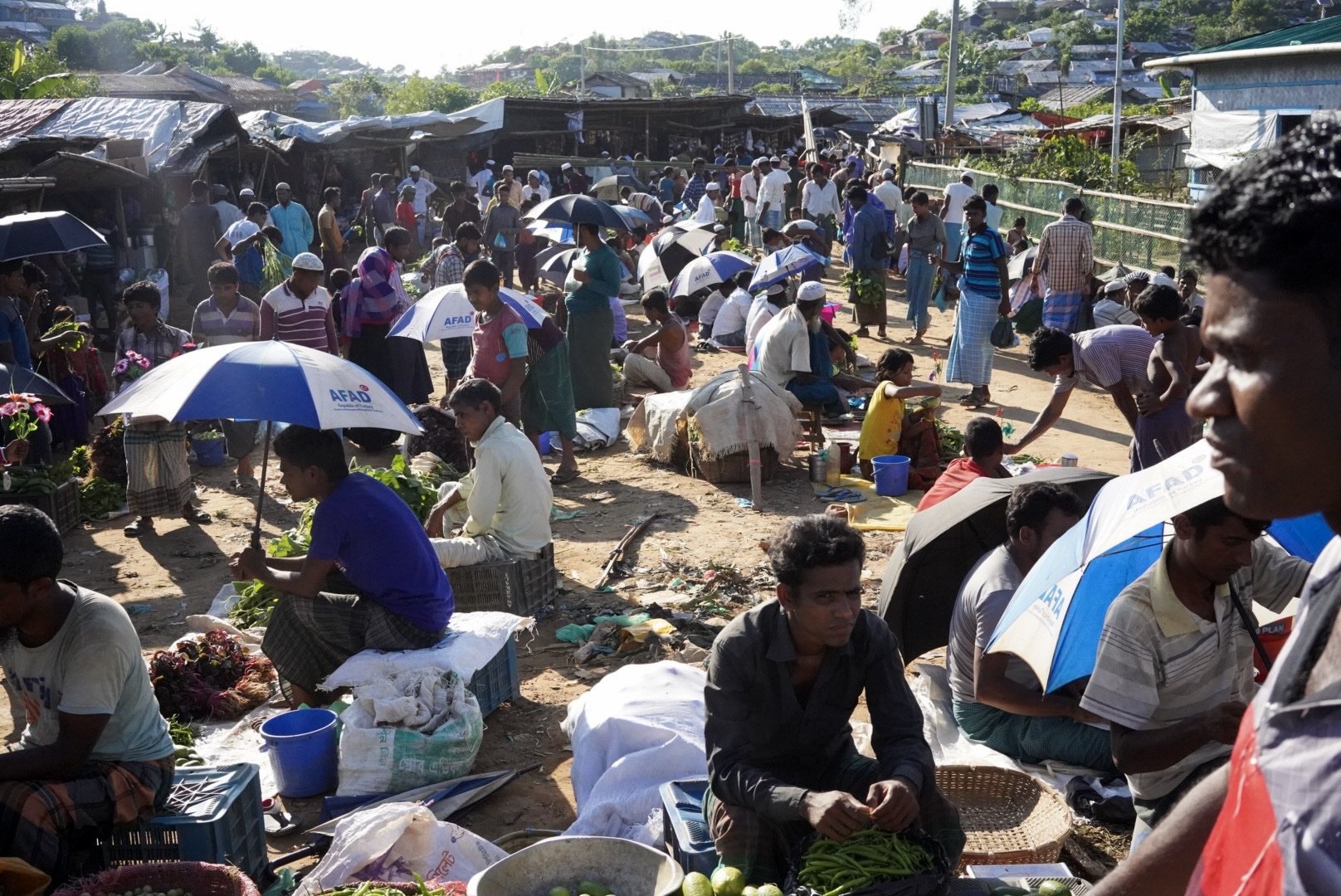 New pressures
For others, recent restrictions in the camps are also taking a toll. In late August, a government plan to kickstart repatriations to Myanmar floundered when there were no volunteers.
Bangladeshi authorities responded by ratcheting up restrictions, including a blackout on higher-speed mobile internet – a vital communications lifeline for refugees. In some areas, pop-up markets that have emerged over the past two years are now shuttered and the government is also pressuring NGOs to stop offering cash incentives to volunteer workers.
This has added to a sense of despair for some. Ibraheem, a teacher, said he had recently taken stock of his situation, weighing the mounting pressures in the camps against the threat of disasters on Bhasan Char – this month, a cyclone whirled across the Bay of Bengal, lashing the area with winds and rain.
Ibraheem decided he would volunteer to move. Worried what others might say, he asked that his real name not be used.
"The island is a free space – somewhere where we can have a peaceful life," he said. "Here, we live like we're in a slum. We live so close to each other and disease spreads everywhere."
ka/il/ag