While you may have a bit of end-of-year time on your hands, here are a few stories our editors would hate for you to have missed, along with their thoughts on why they will still matter in 2022.
They include a first-person account of reconciliation in Burundi by a reporter whose life has been shaped by decades of atrocities, stretching from his grandmother's time to his own school days; a look at how Bangladesh is setting an example for wealthier nations on reducing disaster risks and saving lives; and an interactive story that lays bare the ever-growing humanitarian toll of EU migration policies in the Mediterranean.
Truth and reconciliation in Burundi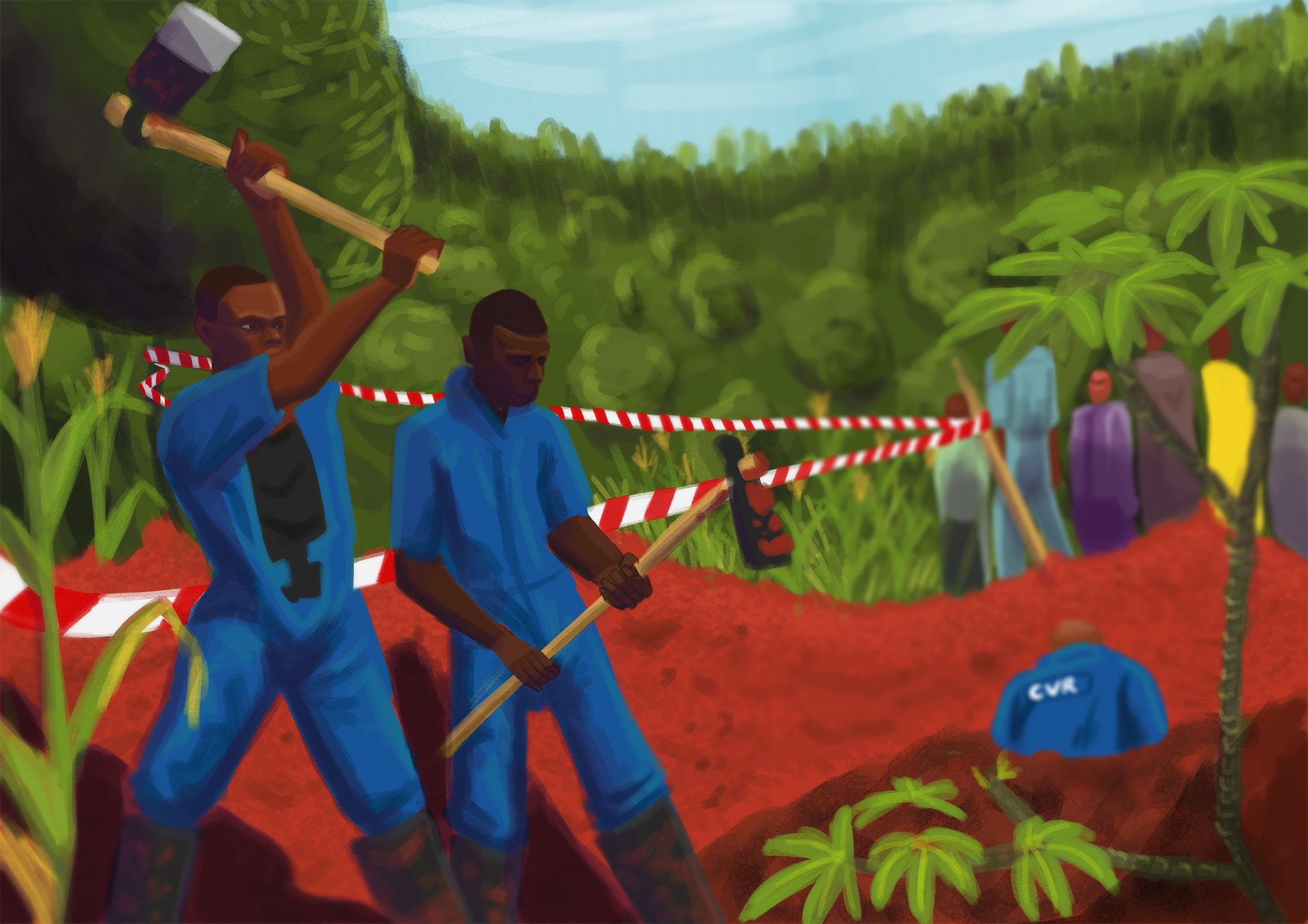 Bouts of violence have shaken Burundi since the 1960s but received little attention compared to events in neighbouring Rwanda. So when a truth and reconciliation commission began digging up mass graves to investigate atrocities, journalist Désiré Nimubona picked up his notebook. For more than a year, he travelled the country, following the commission and reflecting on Burundi's troubled past – reflections shared in this powerful diary illustrated by artist Evelyne Cynthia Shaka Kabushemeye. In the diary, we meet Burundians identifying the remains of loved ones after decades of searching and hear from unwilling accomplices to genocide crimes. Along the way Nimubona also pauses to reflect on his own life, such as the time he saw close friends killed by government soldiers during the civil war in the 1990s. "I believe all Burundians must do our bit to forgive each other," says Nimubona, who has reported for The New Humanitarian for more than a decade. Take time to read this brave piece of journalism if you haven't already.
Why it matters in 2022
Though the wars Nimubona describes have passed, serious problems persist in Burundi. More than 250,000 people are currently living as refugees six years after a political crisis triggered by former leader Pierre Nkurunziza's disputed third term bid. There have been moderate improvements under a new president – Évariste Ndayishimiye – but rights groups say suspected government opponents are still being arrested and tortured, while Burundian rebel groups active in eastern Democratic Republic of Congo remain capable of cross-border raids. 
Disaster solutions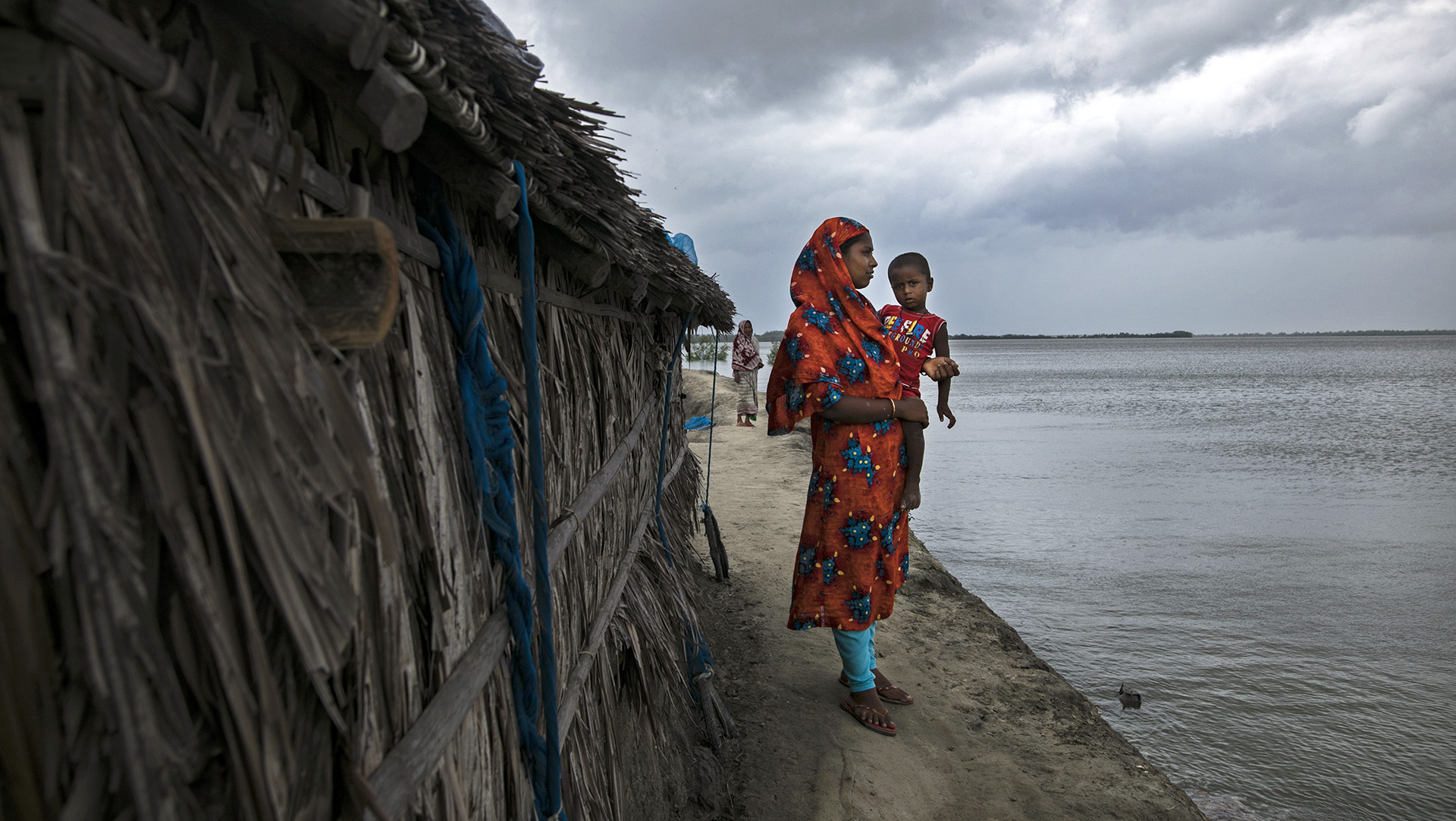 The world's deadliest storm on record, the Bhola cyclone in 1970, may have killed up to half a million people when it razed coastal Bangladesh. Storms on the Bay of Bengal are just as ferocious today, but the death tolls are in the dozens or low hundreds – not the hundreds of thousands. What has changed? This investigation explores how the country has drastically reduced its cyclone deaths. In doing so, Bangladesh is flipping the script on what it means to be a "vulnerable country" amid the climate crisis, and providing a roadmap for wealthier nations facing new disaster risks. As this reporting shows, Bangladesh has reduced deaths through early warning systems, a vast network of cyclone shelters, an extensive (and gender-balanced) volunteer programme, and disaster preparedness teaching that begins in primary school. The government also earmarks a large portion of its budget to tackle climate issues. These are hard-won gains made over decades of tragedy: "I will never forget that grief," Shahida Begum, who started volunteering after losing her child to a 2007 cyclone, told The New Humanitarian. "I became a volunteer so that other mothers in the village don't mourn like I did."
Why it matters in 2022
Climate change is amping up disaster threats, and humanitarian response costs are setting new records every year. It's simply unsustainable. There's a clear need, then, for solutions that reduce disaster risks and better anticipate crises. Despite its successes, Bangladesh – like any country – still has a long way to go. Limiting casualties is one thing, but today's supercharged climate disasters have a long-term cost: repeat disasters eat away at livelihoods, push families to leave their homes, and expose old inequalities and new health risks. 
Unresolved grievances in Libya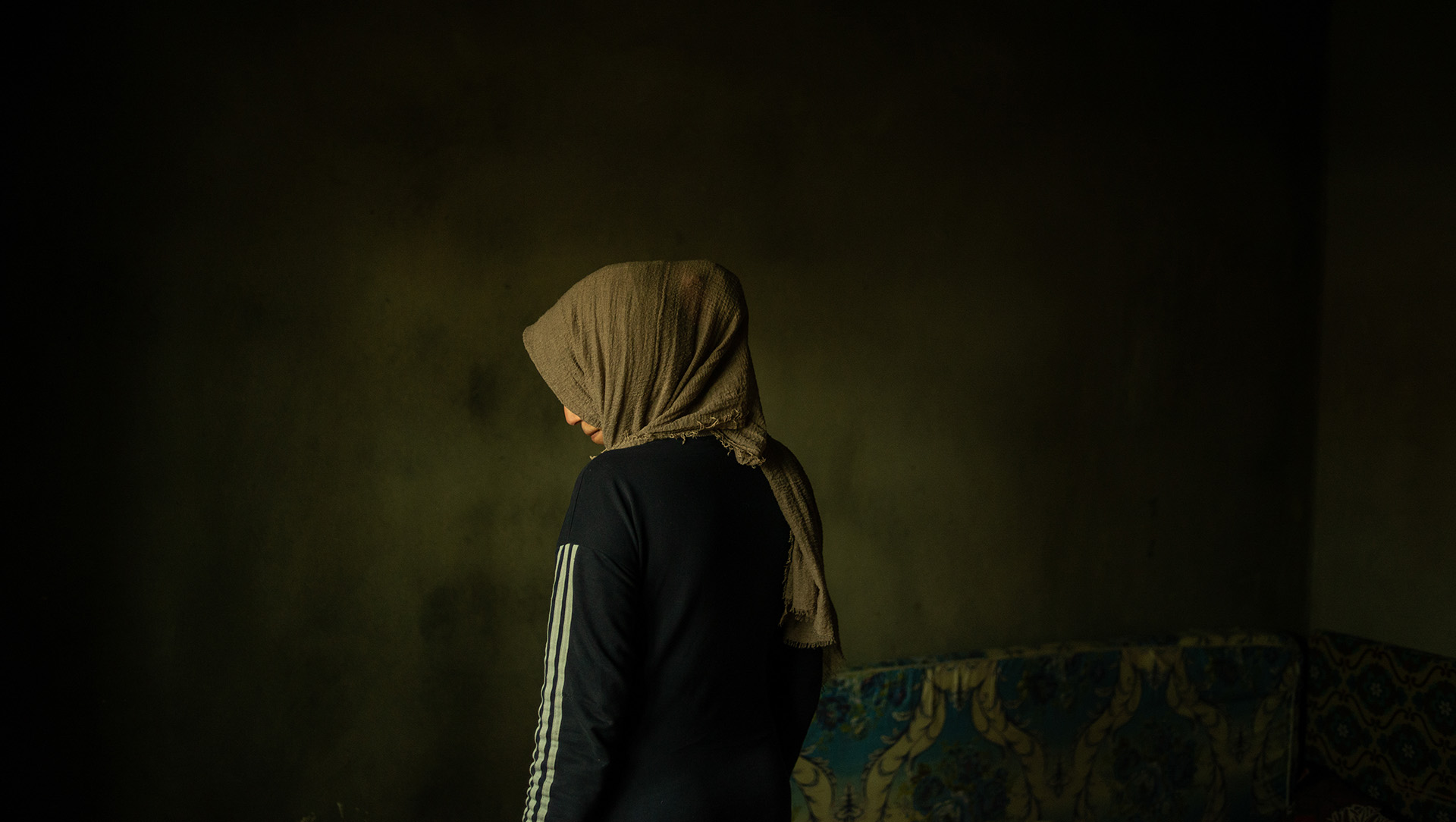 People across Libya have suffered through years of war and instability. Most recently, the 2019-2020 fight for control of the capital, Tripoli, forced hundreds of thousands more people to flee their homes. But residents of the town of Tarhouna, which for years was the base of a notoriously vicious militia, were dealt a particularly cruel fate, some of which is only now being uncovered. In this piece, reporter Sara Creta and photographer Nada Harib follow those excavating mass graves, meet locals who are still looking for lost relatives, and speak to people who were forced to leave the town because of grievances that date back to the fight against former dictator Muammar Gaddafi, and even before. Some speak of reconciliation, but others say that's impossible without justice for what happened. This is important reporting from a town that Elham Saudi, co-founder and director of Lawyers for Justice in Libya, says typifies years of traumatic conflict in the country: "Tarhouna embodies a horrible truth about Libya's… conflict and the culture of impunity: a reality where armed groups commit violations and then leave the scene," she said. "Then victims [are also forced to flee], pressured into accepting a reality that they didn't create."
Why it matters in 2022
As 2021 came to a close, presidential elections that were supposed to be a key milestone on the road to uniting Libya were postponed, with various political institutions unable to agree on who is eligible to run, how the polls will work, and what powers a new leader should have. The main candidates for the top job have been involved in previous wars in one way or another (one is Gaddafi's son, another is a key commander and warlord), and even if elections eventually take place, the threat of fresh violence remains, and the country seems as divided as ever. 
A shameful year for Mediterranean migrant deaths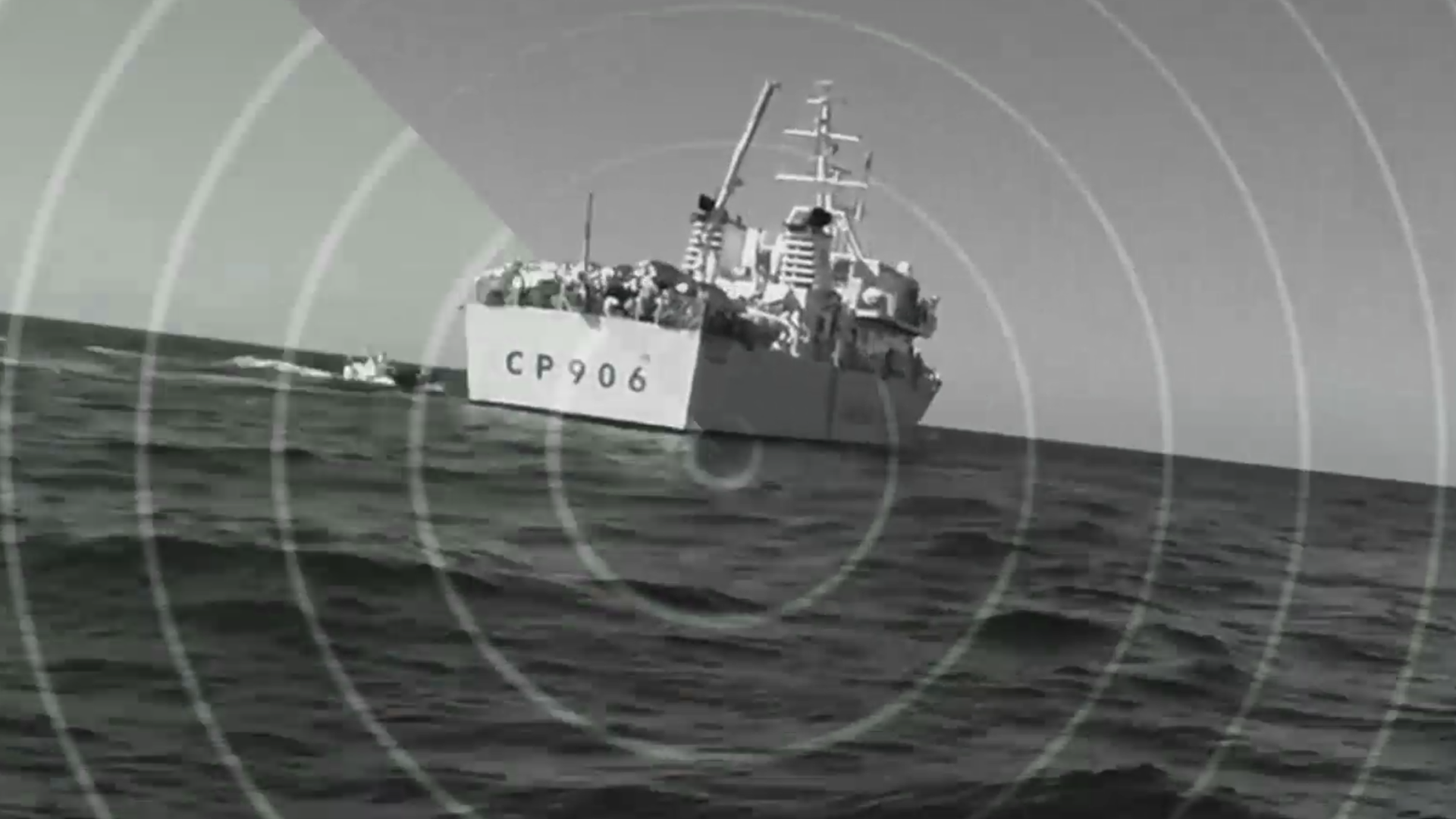 Staying with Libya but changing the theme to migration, 2021 has proved to be the deadliest year since 2017 for those trying to cross the central Mediterranean to Europe, despite reduced global mobility due to the pandemic. Migration experts and rights activists have long pointed the finger at the EU for complicity in these deaths, accusing member states of curtailing search-and-rescue efforts and choosing to implement policies that make the route more dangerous. But how do you prove this? In this compelling interactive, which really amounts to a searing exposé, readers can discover for themselves the situations migrants and asylum seekers find themselves in at sea, and learn how the different scenarios typically unfold. The New Humanitarian's Migration Editor-at-large Eric Reidy goes on to show in detail how EU policies have contributed to rising deaths, and the return – this year alone – of more than 32,400 people to abusive Libyan detention centres. The scale of the human tragedy on this migration route – the deadliest in the world – was underlined in the run-up to Christmas when more than 160 people drowned in two shipwrecks days apart off the Libyan coast, taking the total number to have died or disappeared on the central Mediterranean this year past 1,500.
Why it matters in 2022
All the evidence suggests per capita deaths on the Mediterranean have risen as search-and-rescue efforts have been pared back. Although cross-border travel by people with passports and visas isn't expected to return to pre-pandemic levels until 2024, expect an uptick in irregular migration in 2022, including Mediterranean crossings. Unless policies change, this will only result in more deaths. And it's not just the central Mediterranean. From the Aegean Sea between Turkey and Greece to the Darién Gap from Colombia into Central America, from the Belarus-EU frontier to the Canary Islands, key migration routes are only looking busier, and deadlier.
The shadow pandemic: Gender-based violence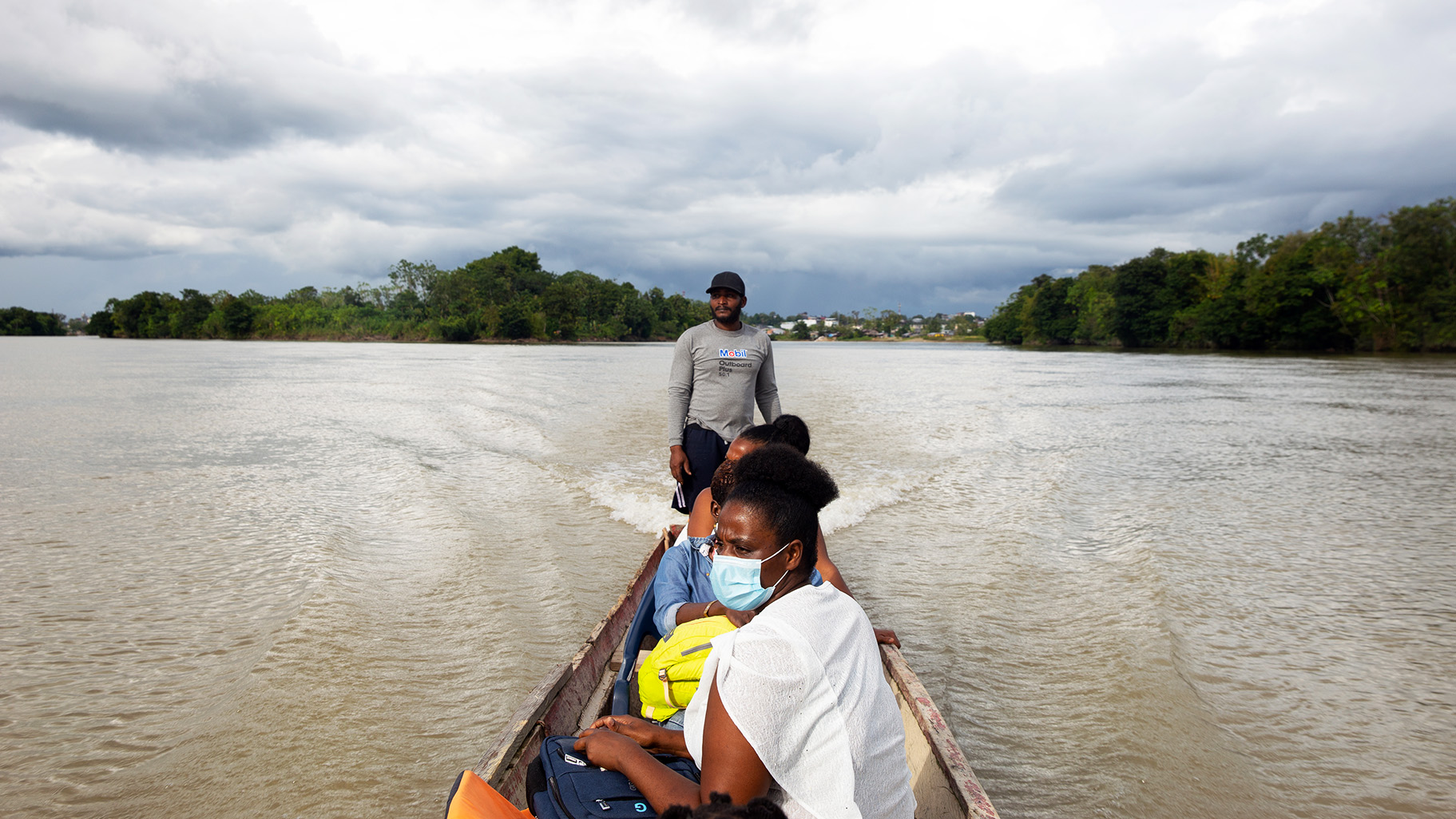 Of course it's sobering to read statistics on the global uptick in gender-based violence as the pandemic lumbers on: The latest includes a UN estimate that roughly 15 million additional cases of GBV are committed for every three months that COVID-19 lockdowns continue. However, it's a different thing to come face to face with this shadow pandemic every day, as Rosa Lozano does in Quibdó, Colombia. She works with women who are trying not to be counted among those statistics – or at least not to remain among them. Lozano runs Pétalos de Rosa, a small and largely self-funded organisation in a conflict-prone region where gang violence only makes it more difficult for many women to move freely – in search of work or access to groups like Lozano's that offer support. As Megan Janetsky reports, gender-based violence has been an ever-present force for decades in Colombia's conflict zones. The pandemic allowed armed groups to seize more power or to impose heavy-handed rules on the areas they control: Victims' organisations and social workers in such areas often face death threats and attacks if they try to report GBV. "You run all sorts of risks, but you also can't just stay silent," Julia Susana Mena, who leads a grassroots women's group supporting GBV victims, told Janetsky. Help in the form of UN funding is promised to some groups, including Lozano's. But as welcome as that is, it's a short-term solution to the larger problem. What women need to break the cycle of violence, Lozano says, is "a source of income, so that they have their own independent earnings".
Why it matters in 2022
More intense media coverage has helped to generate a greater awareness of increased gender-based violence during the pandemic, yet many GBV victims have seen no tangible change in support, our Latin America Editor-at-large Paula Dupraz-Dobias reported this month. According to the latest UN data, financing to combat GBV has remained flat, hovering at around one percent of all humanitarian assistance, comparable to estimates for 2019 – and that's as need escalates. Latin America – from Central America to Venezuela and Colombia – has seen a particularly strong uptick, as conflict, climate displacement, and mass migration expose more and more women to situations where they are vulnerable to sexual violence, especially due to the added confines of the pandemic. The UN announced a $25 million emergency fund in November 2020 to combat GBV in 11 countries around the world (including Colombia and Venezuela) – the first time such funding had been directed exclusively towards combating violence against women. However, a year later, The New Humanitarian found that little of this funding stream had actually been disbursed.