His name was Mustafa Mohammed Murshed al Raimi, from Yemen. He was 37 years old and searching for a better life in Europe. Instead, I attended his funeral in the Polish village of Bohoniki, eight kilometres from the border with neighbouring Belarus.
Mustafa is one of at least 12 people whose bodies have been found along the frontier in recent months, victims of a manufactured migration crisis fomented as part of a political confrontation between the EU and Belarus. 
Dramatic images of the crisis briefly dominated global news coverage last month. But attention is already starting to wane. There is likely no end in sight, however, to the human suffering taking place along the densely forested frontier.
In the second half of November, I was assisting a Euronews journalist working on a forthcoming documentary about what is happening in the border region. The days were already painfully short, and the soil was frosty at night. Starting a fire – the only source of warmth for those stranded as they were pushed back and forth by border guards on both sides – was a near-impossible feat.
Now, we are heading into the heart of winter, and people are still trying to cross the border every day. Although the numbers have decreased recently, the situation remains unpredictable and dangerous. 
It's no surprise that people are dying of hypothermia and exposure. Most recently, the body of a Nigerian man who perished attempting the crossing was found on 8 December. There's no way to know for sure if there are other corpses scattered across the vast terrain.
The volunteers
Since asylum seekers and migrants began trying to enter from Belarus in the summer, Poland says there have been more than 40,000 attempted crossings. Almost 9,000 of these took place in November. 
The Polish government has responded by declaring a state of emergency that prohibits journalists and NGOs from coming within three kilometres of the border and has deployed 15,000 soldiers to prevent asylum seekers and migrants from entering from Belarus. The Polish parliament also passed a law making it legal for security forces to push asylum seekers and migrants back across the border – even though pushbacks are prohibited under international law.
The human rights situation is dire, according to a recent report by Human Rights Watch. Polish border guards have been pushing people back to Belarus – sometimes violently – even when they have asked to claim asylum. Acts of violence, inhumane treatment, and coercion by Belarusian soldiers are commonplace, the report said. People have ended up stuck along the border, sometimes for weeks.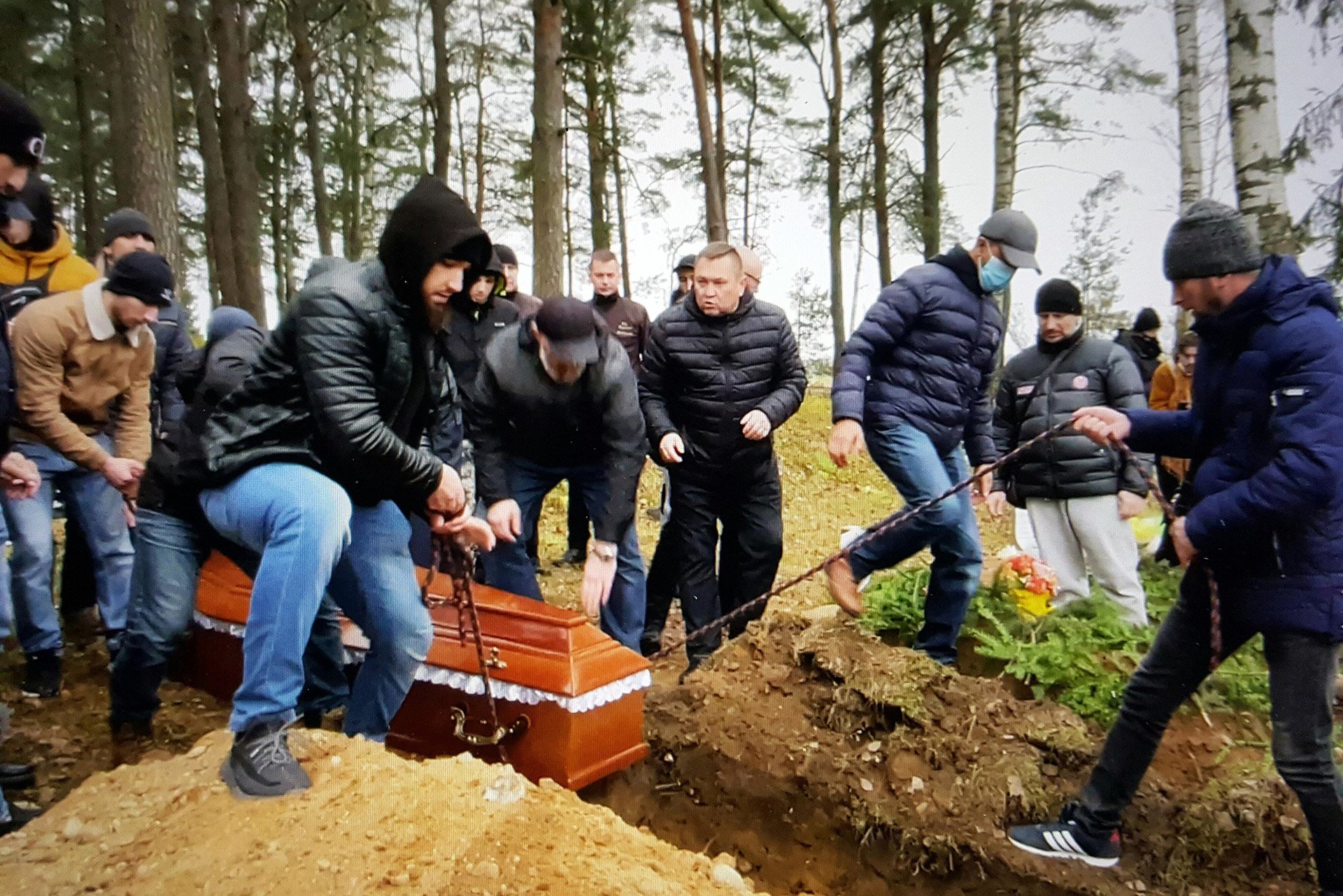 Many residents of the area feel compelled to provide humanitarian assistance to the people risking everything to try to enter the EU and have established a system to discreetly share information about the locations of those in need of help with Polish medical NGOs that are operating just outside the no-go zone established by the state of emergency. 
Adam, whose name has been changed to protect his identity, is one such local volunteer. He is in his early 50s and has been organising humanitarian search and rescue patrols in the forest in recent months to try to help those who manage to enter Poland but end up stranded. 
It takes some convincing for Adam to let us accompany him on a night patrol, but eventually he agrees. Even if they are outside the no-go zone, people providing humanitarian assistance still have to be careful: They face intimidation from soldiers and threats from neo-fascist vigilantes who have mobilised to try to keep people out.
We meet Adam at a secret rendezvous point that is only shared with people who are part of the search and rescue groups and set off into the woods with a couple of other volunteers and two paramedics. Adam, who has night vision goggles, takes the lead. The rest of us have headlamps, but we leave them off as we walk through mud and waist-high grass in the pitch dark to avoid being spotted by army units patrolling the same area with a different purpose. 
Our eyes adjust to the darkness, and Adam shows us care packages left hanging from branches in the hope that people in need will find them: white plastic shopping bags filled with water, food, and sugary snacks. But the bags can only do so much. Adam says one of the biggest problems recently is that both Polish and Belarusian soldiers are confiscating cell phones from asylum seekers and migrants. 
We reach a motorway cutting through part of the forest and walk single file along its edge. Suddenly, we hear the roar of a loud engine as a military truck approaches us from behind. The soldier who steps down cuts to the chase, questioning Adam about what we are doing. The soldier is quite intimidating and it's clear he isn't buying Adam's answers, but in the end he decides to let us go. 
Before he leaves, the soldier warns us of the "dangers of this particular area due to the current circumstances", adding that we might "encounter individuals on the run posing danger to our safety". 
His words echo the official narrative of the Polish army, which depicts the asylum seekers and migrants trying to cross the border as a threat to people living in the region. So far, it hasn't been successful, according to Adam. Many remain sympathetic to those risking their lives for the chance of a better life. 
After the military truck pulls away, we decide to cut the patrol short. Adam is worried that the army will follow us and doesn't want to lead them to the rendezvous points he and other volunteers use as bases for their humanitarian work. 
The survivors
The next day, at a shelter for people who survive the crossing, we meet Fadi, 41, and Elias, 39, whose names have also been changed to protect their identities. The two are brothers from the city of Homs in Syria.
They are eager to tell me they are Christian, as if they are hoping it will protect them from the hostility in Poland and the EU directed toward asylum seekers and migrants, which is laced with Islamophobia.  
NGO workers found them in the forest in mid-November nearly frozen to death and unable to move or communicate. They had been pushed back and forth between Belarus and Poland by security forces four times and ended up lost in the forest without food or water for several days. 
A little more than a week after they were rescued, their cheeks are sunken, and they look shell-shocked. Fadi still doesn't have feeling in his right hand. The brothers were sure they were going to die. Now, they are looking forward to recovering and bringing their wives and children to Poland once their asylum papers are in order. They show me photographs of their family members.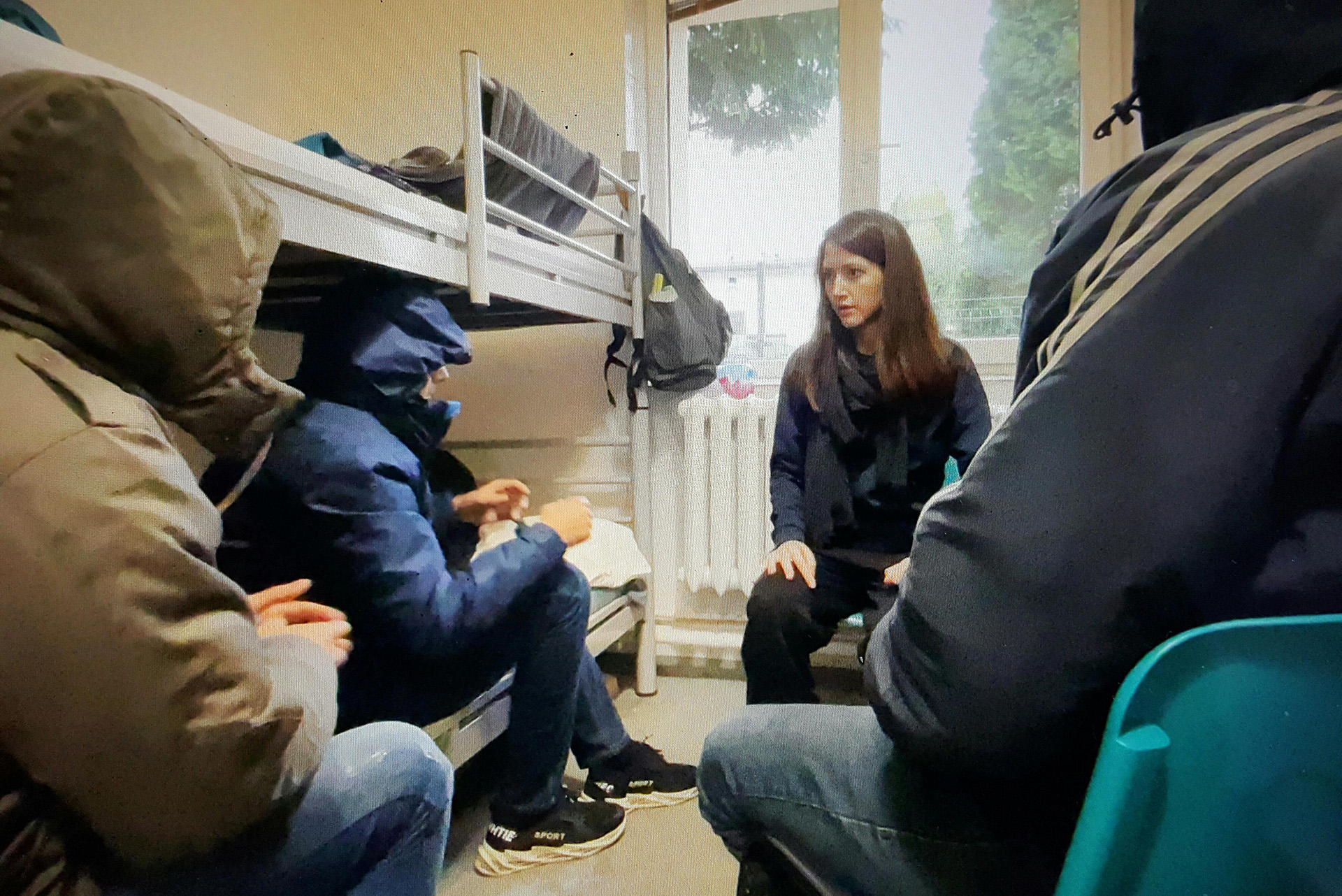 A burial
Bohoniki, the village were Mustafa is buried, is home to a community of Tatars – a Muslim, Turkic ethnic group whose presence in the region dates back to the 14th century. Inhabitants of the village have taken on the sombre task of providing dignified burials to the asylum seekers and migrants who die crossing the frontier.
On the day of my visit, Mustafa's casket is in front of the village's wooden mosque. A small crowd gathers around. Mustafa's brother is the only family member present. The Yemeni embassy in Poland helped him obtain a visa to attend the funeral, so he was able to safely complete the same journey that – without a visa – cost his brother his life.
Suddenly, a gust of wind lifts the traditional Islamic funeral shroud covering the casket and blows it away. Someone gasps. "He's not ready to go… too young," I whisper, almost involuntarily, to a colleague. A Tatar man returns the shroud to its place, and the casket is loaded into a hearse. 
At the cemetery in the forest, the wind pulls relentlessly at the imam's black cloak as he speaks, translating between Polish and Arabic, his face flushed from the cold. "Our brother Mustafa suffered so much... and we believe that those who suffered – the martyrs – they never die," he says. 
Several community members begin shovelling cold earth. Soon, Mustafa's casket is no longer visible. 
Edited by Eric Reidy.