Afghanistan is planning a COVID-19 vaccine rollout stretching to the farthest corners of a nation that the government doesn't fully control. Widespread conflict, threats to health workers, and global supply failures stand in the way.
The health ministry's target is to vaccinate 20 percent of its population this year, and 60 percent by the end of 2022. To do this, health officials are relying on both local and international humanitarian groups to go where the government cannot.
The road to Dur Baba district, in eastern Nangarhar Province, curves around barren mountains. There are few trucks plying the unpaved gravel roads along Afghanistan's eastern edge, just a few kilometres from the Pakistani border; most people travel by donkey or on foot.
Neither the government nor the militant Taliban actively control the area: It's mostly held by local militiamen and smugglers with fickle allegiances. There's a lone government health clinic – newly constructed, but with barely any medication or services.
"The area is forgotten and even the government doesn't think it's safe," said Aziz Shinwari, a 29-year-old commander of a local militia that is active in parts of this district. "We never had access to coronavirus testing, and I doubt we will have access to the vaccine anytime soon."
Afghanistan is weeks into the first phase of a COVID-19 vaccine rollout covering a fraction of its population of 38 million people. But districts like Dur Baba show the immense difficulties that health workers, the government, and aid agencies will have to overcome to reach the entire country whenever vaccines are more widely available. 
Other areas are even further beyond the government's grasp.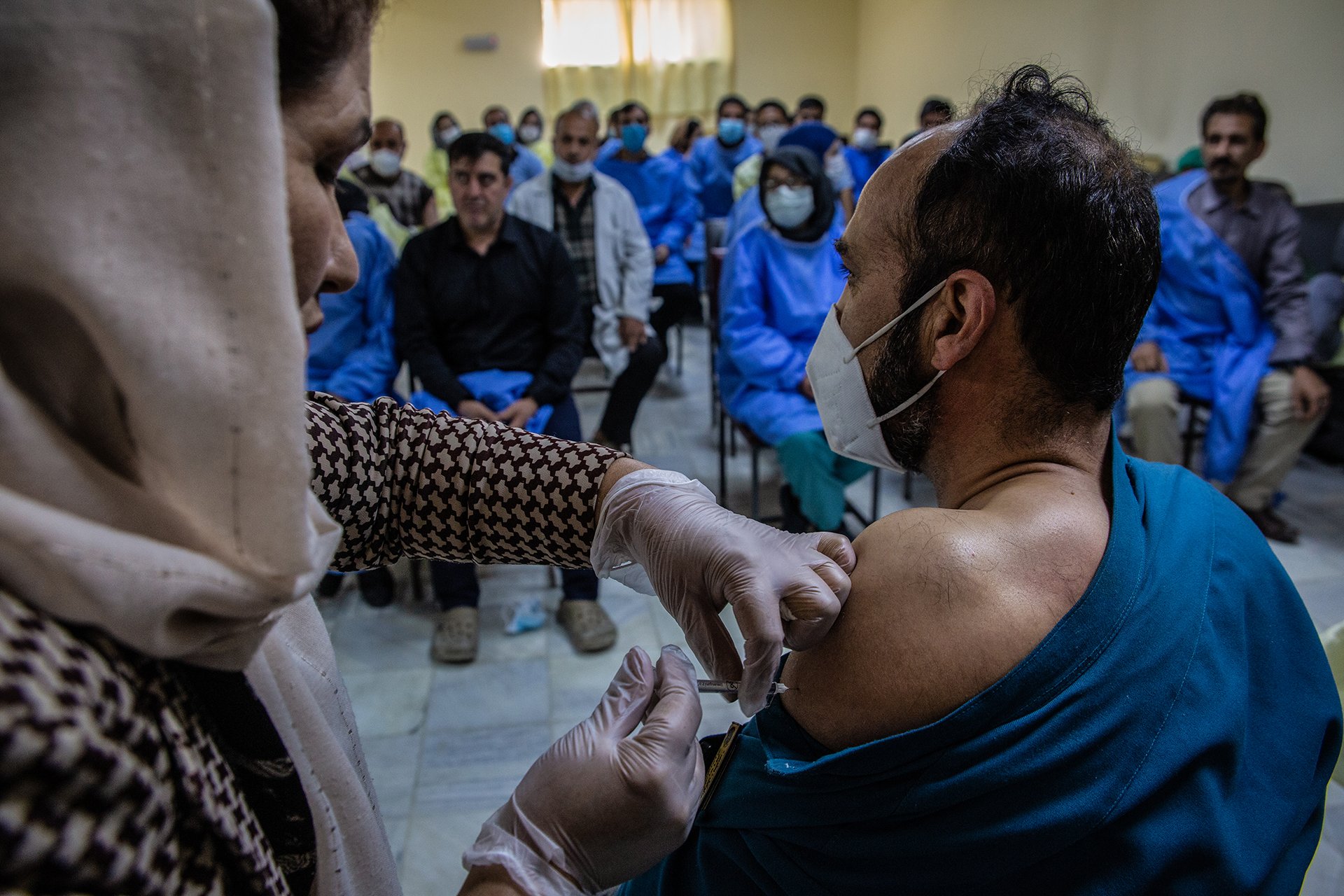 The Central Asian country is covered by mountainous terrain. Fighting flares in nearly all of its 34 provinces, and the Taliban contests about half the country's districts, according to recent estimates. Aid agencies say 120 of Afghanistan's roughly 400 districts – more than a quarter – are considered "hard to reach", due to remoteness, active conflict, or multiple armed groups vying for control.
"The area is forgotten and even the government doesn't think it's safe."
Afghanistan's health ministry is planning for 2,200 facilities across the country to administer vaccines, and it's partnering with aid agencies that work in Taliban areas, said Dr Dastagir Nazary, a ministry spokesperson.
Aid groups already provide the bulk of basic health services in remote areas, and frequently have to negotiate access with the Taliban and other militants.
"NGOs will provide service delivery in remote areas and will negotiate access," Nazary said. "It's the same strategy we are using for all vaccination campaigns."
But aid access is volatile in Afghanistan, and vaccination campaigns can be especially fraught. On 30 March, three female polio vaccinators were shot dead in Jalalabad, Nangarhar's capital. The Taliban says it's not behind the unclaimed attacks. 
Before a January polio immunisation drive, health officials worried some 3.3 million children – a third of the target – would miss out due to "a ban on door-to-door vaccinations in certain parts of the country". 
A Taliban spokesperson, Zabiullah Mujahid, told The New Humanitarian that "if the corona vaccine is implemented in coordination with our health commission and in accordance with our principles, we agree to it".
Vaccine inequality and Afghanistan

Before vaccines can be widely available, Afghanistan will first need a steady supply.
Like most countries, Afghanistan has struggled to source doses even as some richer countries immunise lower-risk populations – a sign of the world's vaccine inequality, campaigners say.
Afghanistan started immunising frontline health workers and government employees in late February. As of late March, the UN said Afghanistan had enough doses to fully vaccinate fewer than half a million people – about 1.3 percent of the population.
So far, Afghanistan has been entirely dependent on donors like India and on COVAX, the UN-backed scheme meant to ensure equal access. But COVAX recently announced shipments could be delayed by months.
"Vaccines are unlikely to be widely available until 2022 or later," warned the UN's migration agency, IOM, which estimates that 650,000 Afghans could return or be deported this year from neighbouring Iran or Pakistan.
But whether a vaccination campaign succeeds or fails often comes down to relations with local commanders, and this can vary wildly from one district to the next.
David Lai, the WHO's officer in charge in Afghanistan, said aid groups plan to "stay and deliver under all possible circumstances."
"It's not an impossible task," he said of planning COVID-19 vaccinations in hard-to-reach areas. "We urge all parties to respect the neutrality of health service delivery so that all Afghans can have access to healthcare."
Adapting aid projects for vaccines
Humanitarian agencies are targeting some 8.6 million people considered among the most vulnerable, according to an 11 February strategy document seen by The New Humanitarian. These include people between 30 and 50 years old in displacement sites, some of the hundreds of thousands of yearly returnees from neighbouring Iran and Pakistan, people in urban slums, and people older than 50 living in the hard-to-reach districts.
Several of the priority provinces – Kandahar, Helmand, Zabul, or Uruzgan in the south, for example – have seen some of the country's fiercest clashes in recent months.
Reaching Afghanistan's most remote communities is a matter of negotiating access, but also of overcoming sheer distances.
Arashakh Poen, a village tucked in a remote valley in the mountains of northern Takhar Province, is an hour's hike from the nearest road – a gravel path unfit for most vehicles.
At the start of the pandemic last year, The New Humanitarian met Khair Mohammed, a 48-year-old farmer who had fallen ill with COVID-19 symptoms but never had the chance to get tested.
"To get to the district capital, Taloqan, it's a three-hour donkey trip followed by a bus ride," he said at the time, explaining why he and others from his village never sought testing or treatment.
"It's both such remote communities, as well as areas under Taliban control, that will create difficulties," said Nazir Ghafoori, managing director of the Rehabilitation Association and Agriculture Development for Afghanistan, a local NGO that works in several northern provinces and has set up health and other programming in both government and Taliban areas.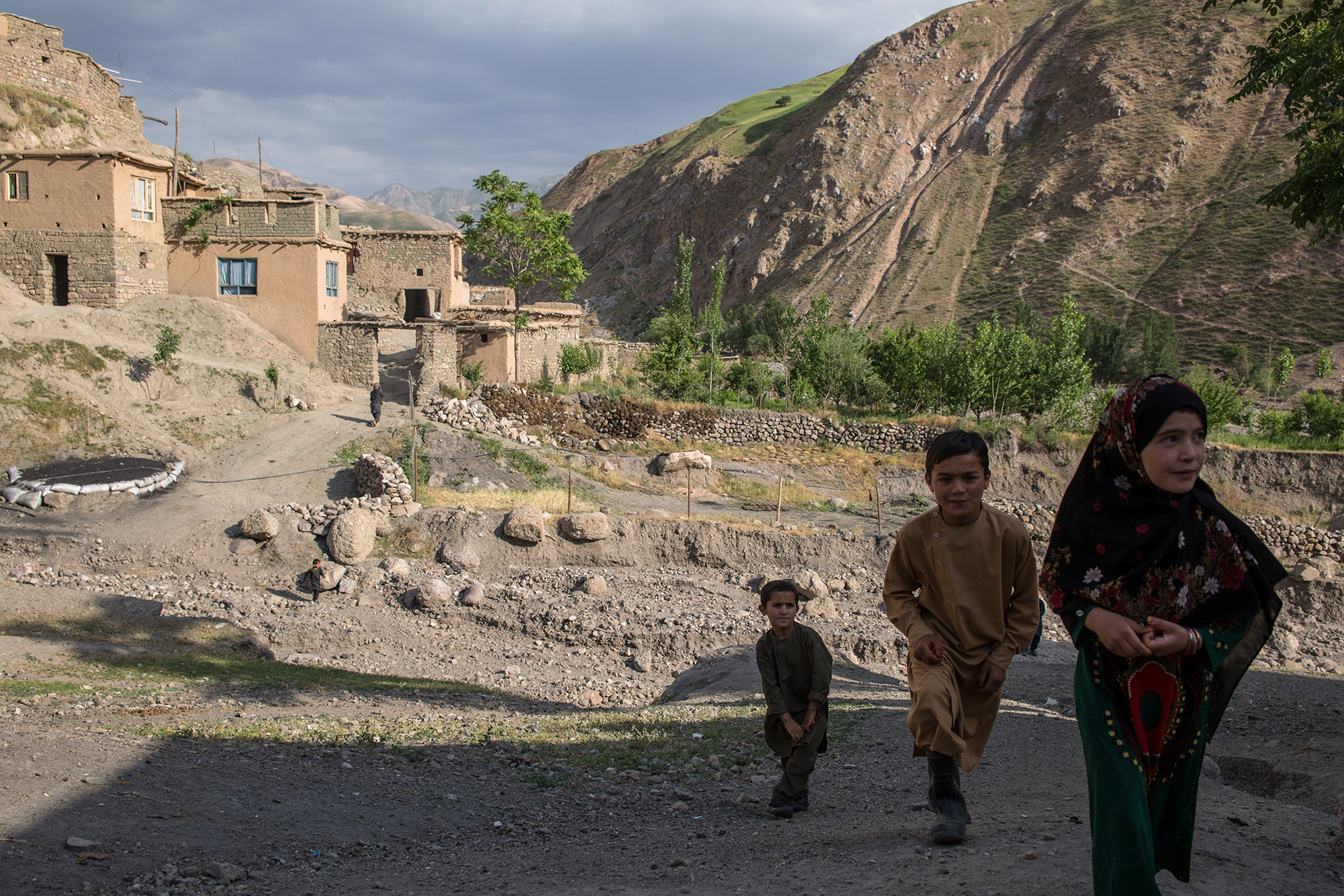 Ghafoori said he's confident that his organisation will be able to bring vaccines to communities living under militant control. "We've established a long-term relationship, which is what grants us access," he said.
Still, he never takes this access for granted. His group's programmes occasionally have to be adjusted in Taliban areas: "Discussions around access are ongoing and we know that dynamics on the ground could change any day," he said.
Ghafoori's NGO is one of dozens of local and international agencies providing basic health services in Afghanistan. Some of these groups will be re-tooling their programming to include vaccine rollouts. According to the aid strategy document, this could include using existing nutrition clinics to administer vaccines, setting up vaccination posts during food or cash distributions, and integrating vaccinations in existing health clinics.
More immediate worries: conflict and food
While COVID-19 and vaccines are on the radar, most people are more concerned with simply surviving the conflict and earning enough money to feed their families, Ghafoori said. 
At least 8,800 civilians were killed or injured in conflict last year, according to the UN, and a string of unclaimed attacks that have killed prominent public officials, journalists, and activists in recent months has also spread fear. Some 16.9 million people – more than 40 percent of the population – face crisis or emergency levels of food insecurity, and aid groups warn drought conditions expected in the coming months could further destabilise the country.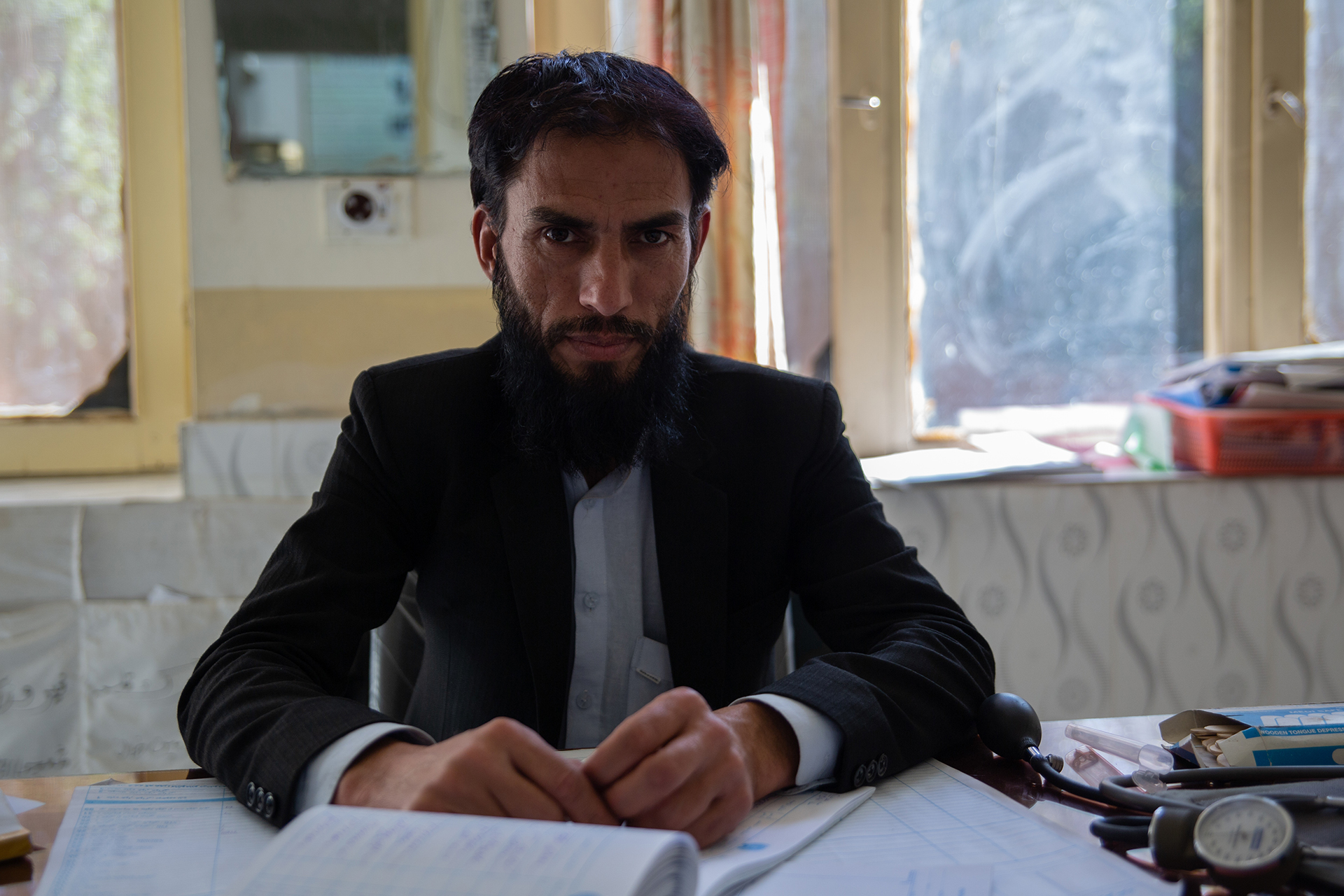 Dr Saheed Hotaq, who works in a government clinic in a village in eastern Laghman Province, north of Jalalabad, said he's sceptical of the national vaccination plans. His facility is easily reachable along a main road, but he's doubtful his staff will get immunised anytime soon.
"We were told that vaccines will be available for health staff in the district capital, but even though that's less than an hour away, it's difficult for many of us to travel," he said. "I wouldn't be surprised if even the Taliban will have faster access to immunisation, because their campaigns will be mostly supported by NGOs. The government is corrupt."
About 130 people come to his clinic each day. But more than a year after COVID-19 erupted in Afghanistan and around the globe, simply testing for the virus is still beyond the clinic's reach.
"Some of them might be sick with the coronavirus, but we don't have testing facilities here to know for sure," Hotaq said. "Whether vaccines will be available soon or not, most people have accepted COVID-19 to be just another challenge we have to live with."
sg/il/js