Bost University Hospital is only a half-hour drive from Taliban-controlled territory in Afghanistan's restive Helmand province, but it has something even the nearby government hospital does not: easy access to electricity 24 hours a day.
In late 2015, the privately run hospital tapped into donor funding to set up a brand-new solar power system on its roof overlooking Lashkargah, Helmand's provincial capital. Suddenly, the hospital was no longer reliant on an expensive and cumbersome diesel fuel generator to power its surgical wards and other facilities. The catch? The hospital had to pay back the entire $185,000 start-up cost.
It was part of a pilot project testing whether a hybrid funding model, aimed at long-term sustainability rather than short-term relief, can work in fragile conflict areas in Afghanistan.
"The approach reaches beyond relief," said Baryalai Sadiqi, lead engineer for the NGO Mercy Corps, which set up the solar power project with funds from the UK's Department for International Development.
"Many aid projects are short-lived and we wanted to change that."
The project is a rarity in a country that's still heavily dependent on international aid, nearly two decades after US and international armed forces invaded in 2001, ousting the Taliban from power but ushering in years of conflict.
"Many aid projects are short-lived and we wanted to change that, so we decided to find a reliable partner able to invest in the system and to maintain it," Sadiqi said.
The funding model – known as BOLTO, short for build, operate, lease, and transfer ownership – fuses business and humanitarian objectives, Sadiqi said. Over 36 months, the hospital paid back the cost of the power system in full, taking ownership at the end of last year. Now, the hospital has cheap, reliable off-grid electricity, and Mercy Corps is looking to re-inject the capital into 11 similar projects elsewhere in the country.
The NGO believes the pilot project here in Lashkargah shows the cost-recovery funding model can be sustainable and transferable elsewhere in Afghanistan – and potentially a catalyst for similar projects in other volatile areas. Others are more cautious, including Afghan health officials, who wonder how cash-strapped government hospitals can afford even NGO-assisted repayment schemes.
And in the backdrop is Afghanistan's conflict itself, which jeapordises hard-won progress throughout the country. Lashkargah, nominally under government control, is no stranger to violence: the city has seen frequent suicide attacks, including an explosion at a stadium in March, a bomb that struck a politician at his office last October, and a car bomb at a wrestling match last March that killed 14 people and inspired protest peace marches across the country.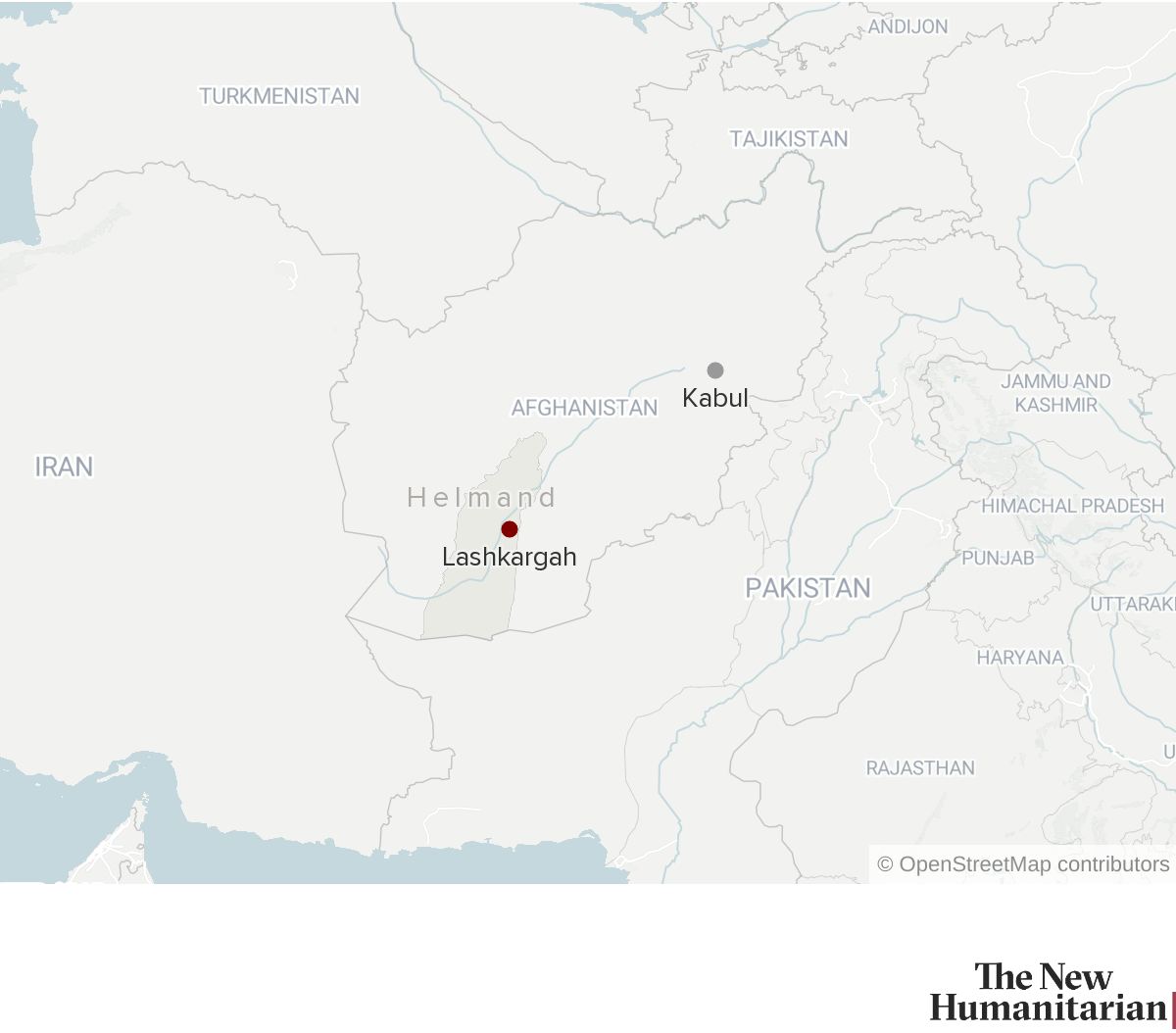 The annual cost of humanitarian assistance in Afghanistan has reached several hundred million dollars for the last decade, including more than $600 million this year. Foreign donors fund more than 70 percent of the Afghan government's expenditures, including security and development projects, according to the Special Inspector General for Afghanistan Reconstruction, a US government watchdog. And International Monetary Fund projections suggest Afghan government revenue will cover less than half of its needs through 2023 at least.
The benefits of going green
A volatile area and still a Taliban heartland, Helmand continues to see US airstrikes and fighting between insurgent fighters and government forces, as well as frequent disasters that add to humanitarian needs. Lashkargah alone is home to more than 250,000 displaced people or returned refugees, according to figures from the UN's migration agency, IOM.
Adequate health facilities in rural areas are largely absent here, making much of the surrounding population – an estimated 2.5 million people, according to a provincial health official – dependent on hospitals in Lashkargah.
Nik Bibi, 40, sought help at Bost University Hospital when she contracted typhoid. In March, heavy rains washed away her village in nearby Nawa-i-Barakzai district, covering it in wastewater.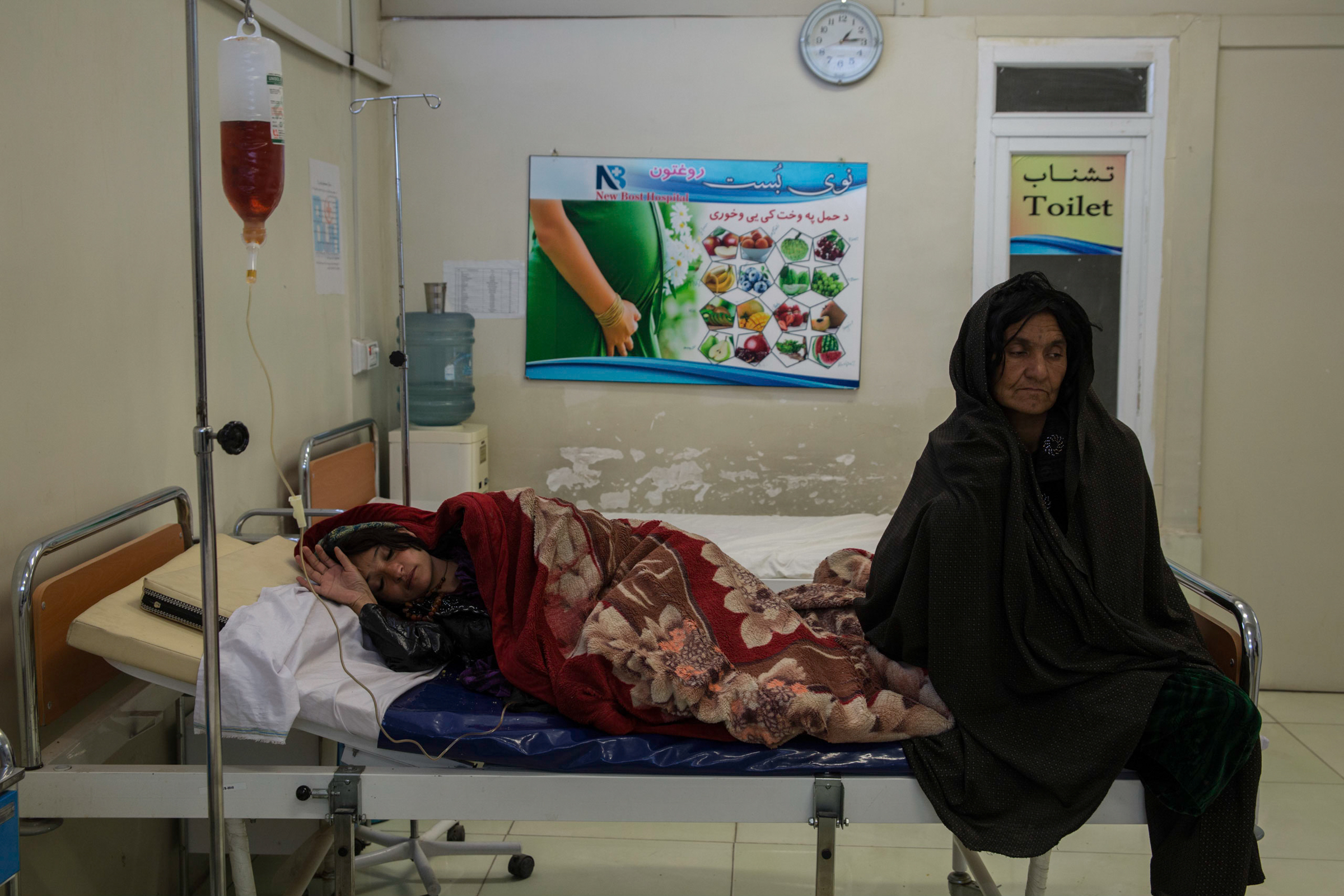 She could barely move, now lying under a thick blanket on a bed, but she was happy to receive free treatment from the university hospital's medical students.
"Many hospitals in the city are overcrowded, with people coming from far away," she said, her voice still thin and weak.
The city's main hospital, while government-owned, is essentially powered by Médecins Sans Frontières-trained staff and services, while another clinic, specialising in war injuries, is operated by the Italian NGO Emergency. Smaller government clinics are equipped, at best, to handle minor injuries; the major hospitals here are supported either by NGOs or the private sector.
Bost University Hospital, founded and funded by a local businessman rather than the government, usually charges a treatment fee of 150 Afghani, or about $2. But treatment is free when administered by some of the university's 1,100 enrolled medical students – or when disaster strikes.
"If there's a big attack or natural disaster, all treatment is free of charge," said the hospital's general manager, Mohammad Hazari. "That's part of our social responsibility."
The hospital's solar power system has been installed on the roof of its five-storey main building, overlooking a city that sees about 300 sunny days each year. The system, which includes batteries and a backup generator, can provide 60 kilowatt hours of clean power. It's enough to power the hospital's facilities – including a surgical ward, an internal medicine department, a children's clinic, a gynaecology wing, and an orthopaedic centre – at virtually no cost, now that the project has been paid off.
Read more: Power to the people
Electricity is a scarce commodity in Afghanistan, and many healthcare facilities are hampered by intermittent power and other infrastructure problems.
Only 300 megawatts of electricity are produced domestically every year, while at least 75 percent of the country's energy needs are imported from neighbouring countries, according to Abdul Basir Azimi, the former deputy minister for the Ministry of Energy and Water.
Afghanistan's per-capita grid power consumption is among the world's lowest, according to the Afghan Investment Support Agency.
Access to electricity is an ongoing problem in Lashkargah, even though a large hydroelectric dam on the nearby Helmand River technically produces enough energy to power the city. Transmission lines are regularly cut or blown up by the Taliban, said Abdullah Azem, a provincial health official.
Amateur solar panels are frequently sold in local markets across Afghanistan. Many people resort to green energy in their homes: there is often no other option.
The hospital used to spend up to $5,000 each month on diesel fuel for its generator. Solar electricity has shrunk these costs and allowed the hospital to offer more reliable care, unencumbered by a generator that sometimes stopped working in the middle of medical procedures.
"We used to have to send patients away when we didn't have funds to power the generator. Now that the solar system is paid off, patient care is becoming cheaper," Hazari said.
He believes the solar project is a promising alternative for his country's struggling health sector: "Afghanistan's healthcare system largely depends on aid and development donations. This approach is entrepreneurial," he said.
Exclusive aid
But this business-minded strategy has also drawn criticism.
"The money would have been better spent on facilities that have less funds and can't afford a solar system themselves," said Dr Abdullah Azem, director general for the Ministry of Public Health in Helmand.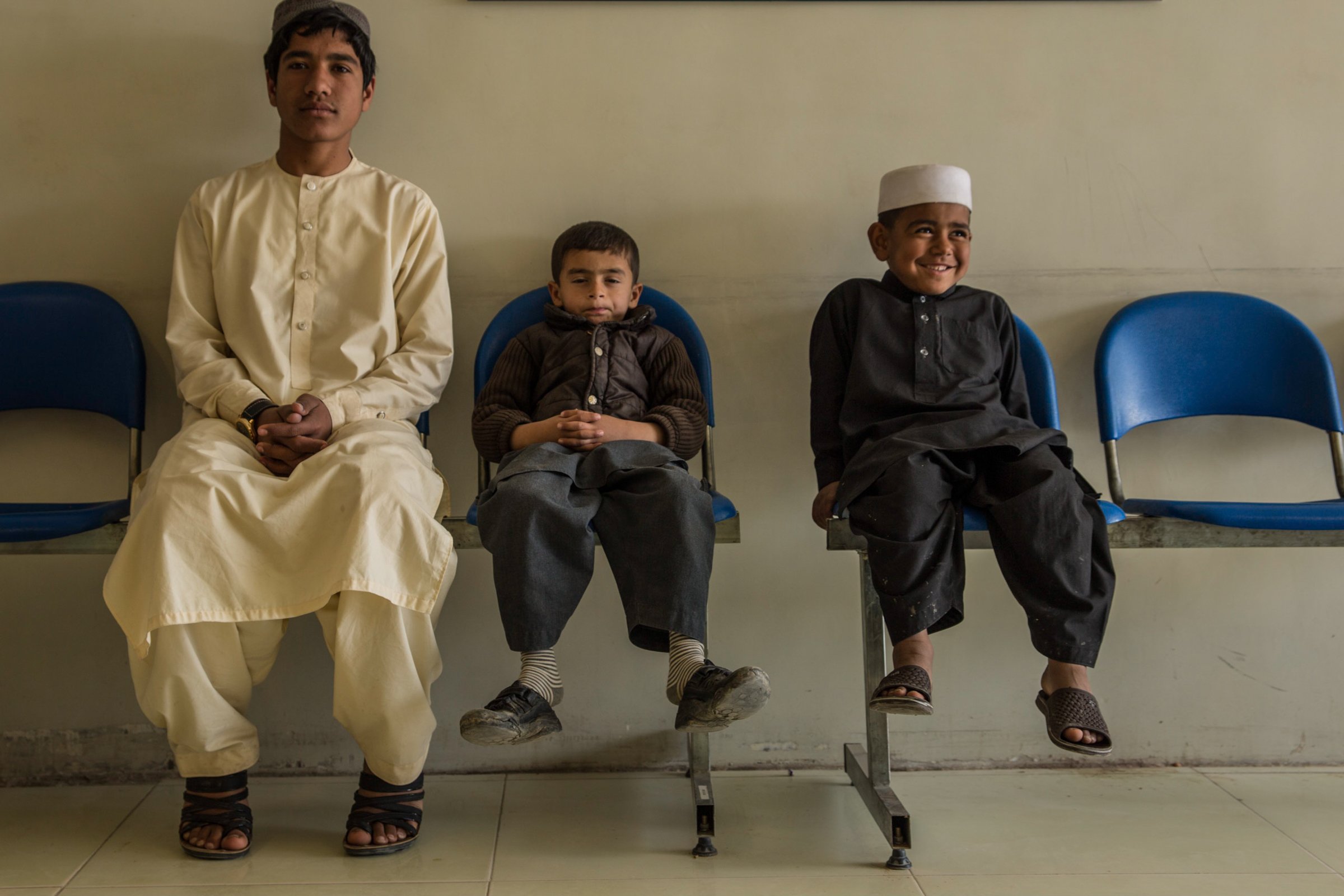 "Bost University Hospital gets its money from a private businessman who can easily pay off the loan. The government hospital runs on 24-hour generator power, which is expensive and bad for the environment."
Azem said the government would struggle to fund the monthly lease payments, or the 20 percent downpayment on the Bost project's initial capital costs.
"The approach is good, but it's not always scalable for the average hospital here in Afghanistan. It's exclusive," he said. "The health sector still depends on donations."
Fiona Gall is director of the Agency Coordinating Body for Afghan Relief and Development, a consortium of local and international NGOs. She said she was unaware of similar large-scale lease projects in the country, but fostering community ownership is important to ensuring long-term sustainability.
"The Afghan people need to own it – not the internationals. It's the only way forward."
However, Afghanistan's conflict makes this difficult for most development programmes.
"Mercy Corps' idea is a great approach, but we do have a country in a situation of protracted conflict," she said. "Programmes like this require sufficient stability to be really effective."
For now, Mercy Corps is moving ahead with projects building off the Bost University Hospital loan.
The repaid capital costs have been invested in a similar project in Kabul's Dasht-e-Barchi district – an area with little infrastructure mainly home to ethnic minority Hazaras, who face persecution in Afghanistan. Solar panels now help operate a community water pump for 750 families, including people newly displaced from Ghazni province. Small user fees slowly repay the loan.
It's one of 11 smaller green energy projects Mercy Corps is planning throughout the country. The NGO says that such projects could total a quarter of its programming for Afghanistan if its current funding applications are approved.
"The project is owned by the community and not by us," said Sadiqi, the Mercy Corps engineer. "The Afghan people need to own it – not the internationals. It's the only way forward."
(TOP PHOTO: The hospital's solar system was activated in November 2015. Instead of paying up to $5,000 a month for its diesel generator, hospital management used the money to pay off the system's capital costs over 36 months.)
sg/il/ag