Behind an iron gate in a mud-brick home in southern Afghanistan, one of the country's newest polio patients is still learning how to walk.
Three-year-old Farid Ahmad teeters forward, his uncle hovering closely behind.
"He is so weak, mainly his hands and legs," Abdul Jalil says, watching as the boy roams unsteadily inside the family's compound here in Spin Boldak District, which stretches to the Pakistan border in southern Afghanistan's Kandahar Province. "Sometimes when he tries to walk, he falls down."
This week, Afghan authorities launched a new round of polio immunisations – the second nationwide campaign this year. They hope to reach more than 9.9 million children across the country with oral vaccines before the start of the polio "high season" in the warmer summer months, when the virus is most infectious.
The front line of the push to wipe out polio runs through places like Kandahar. Here, hard-fought progress is fragile and easily jeopardised by mistrust, missed vaccinations, out-of-reach healthcare, a dearth of female healthcare workers, and pockets of insecurity – where access for vital immunisation programmes must be negotiated with militant groups like the Taliban.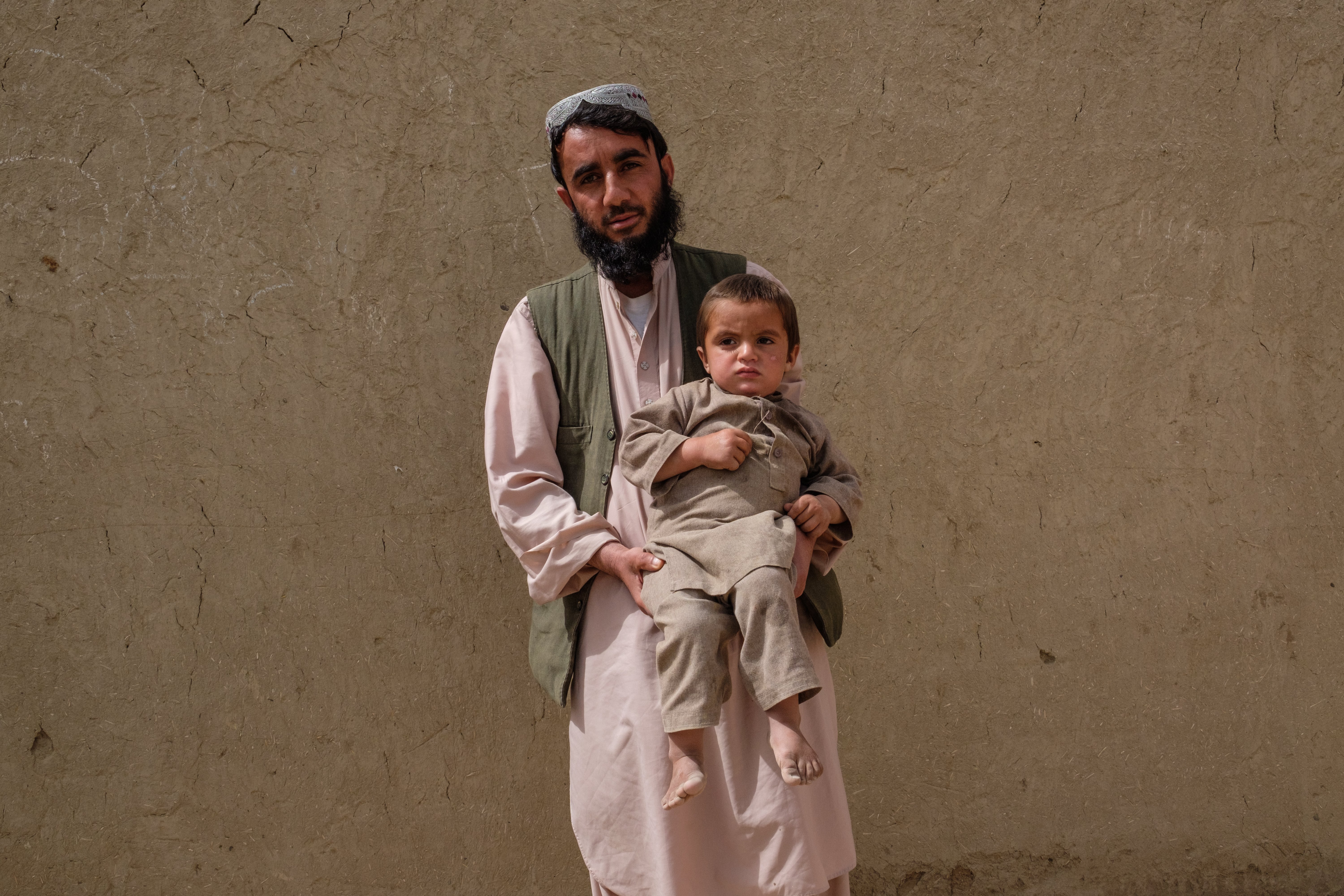 But the government, local officials, and healthcare workers are finding new ways to shore up that progress, including a "mobile mullah" programme and video fatwas to help convince parents that vaccinations are permitted by Islam.
The number of new polio cases recorded in Afghanistan has fallen from a high of 80 in 2011 to 14 last year. Half of last year's cases were found here in Kandahar. And of the seven confirmed cases of polio recorded so far this year, Kandahar is home to four of the patients, including Farid.
The difficulty of reaching children in volatile areas, anti-polio campaigners say, is one key reason why polio persists despite billions pledged globally and yearly declarations that the end of the disease is imminent. Afghanistan continues to be one of only three countries in the world – along with neighbouring Pakistan, and Nigeria – where polio is considered endemic.
Negotiating with the Taliban
Building polio immunity requires repeated rounds of vaccination to be effective, and Afghanistan stages mass campaigns throughout the year. But this demands consistent access, and insurgent groups like the Taliban control or influence more than 14 percent of the country's districts, according to recently released figures from US forces in Afghanistan. A study by the BBC this year estimated that the Taliban had "an active and open physical presence" in 70 percent of the country.
Last July, the Taliban opposed polio vaccinations in four Kandahar districts, including Spin Boldak, which is controlled by the government but vulnerable to Taliban-staged attacks.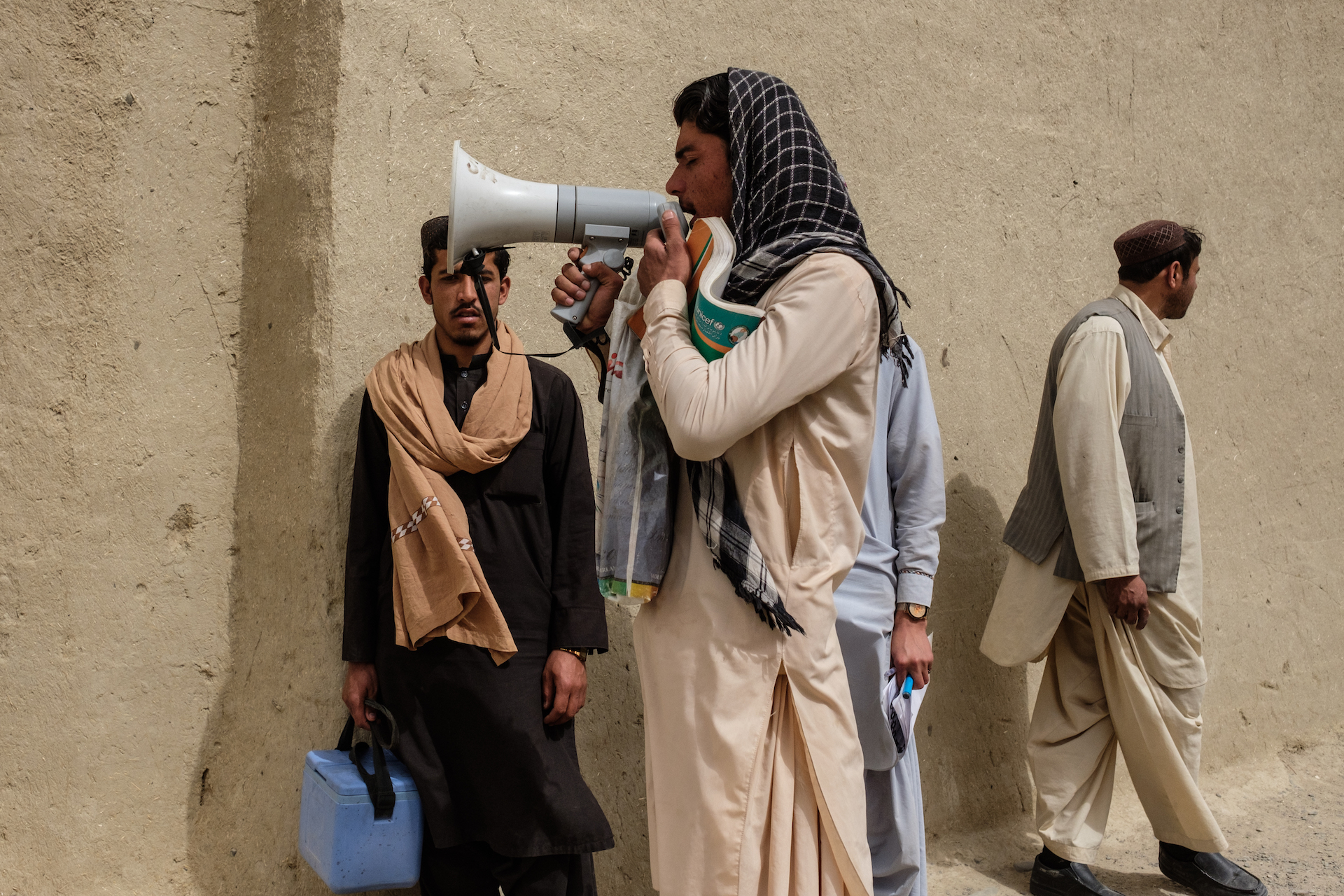 This delayed the ongoing vaccination campaigns, contributing to some 64,000 children in these four areas alone missing their vaccinations, according to the UN.
"Accessibility is so unpredictable in Kandahar that it is difficult to bet on success until there have been five or six months of accessibility," stated a December 2017 report monitoring the work of the Global Polio Eradication Initiative – the international anti-polio consortium comprising governments, donors, and UN agencies.
This uncertainty has forced health authorities and aid groups to negotiate with the Taliban, which holds influence in several districts in Kandahar.
Shahwalikot district, just north of the provincial capital, Kandahar City, is partly under Taliban control. It took negotiations between health authorities and the Taliban before the militant group agreed to allow vaccination campaigns last December.
But by the time immunisations resumed, there had been no vaccinations in Shahwalikot for six straight months, according to the UN. Shahwalikot recorded five polio cases last year – more than one third of Afghanistan's total.
Sardar Muhammad, the health ministry's district manager for Shahwalikot, says the Taliban objected to outsiders participating in the vaccinations.
"The Taliban wanted their people to do the vaccination," he says.
Since then, health workers have completed four vaccination campaigns in the district, with the Taliban's support. But despite the new access, vaccination teams often face resistance from sceptical parents who don't understand the pause and why they couldn't operate without the Taliban's permission. "They say, 'If the vaccine is good then why did you stop your campaigns?'" Muhammad says.
Elsewhere in the country, fighters aligned with the so-called Islamic State have also blocked vaccinations in areas under their control.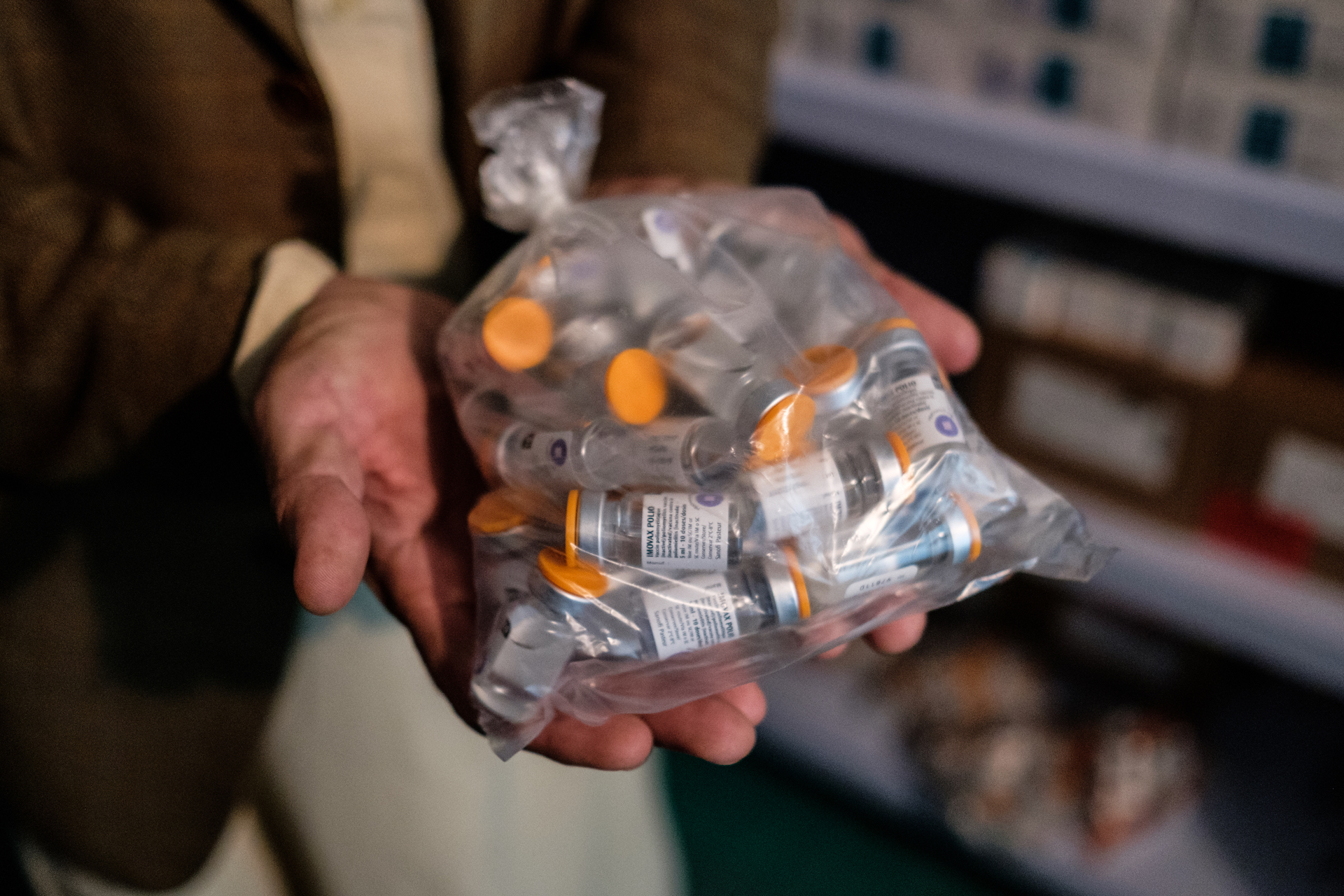 Refusal committees and mobile mullahs
Even in areas outside direct insurgent control, vaccination teams have trouble reaching all the children who need vaccinations.
Health officials in Spin Boldak say parents have refused vaccinations for some 2,000 children, out of 18,000 targeted in the district.
"They sometimes think it is not allowed in Islam," says Doctor Jawed Ahmad Afghan, the district health officer in Spin Boldak. "So the reason is their religious beliefs. And also they don't know about the advantages of vaccination."
Hiding children from vaccinators is easy because most of the teams consist of only men, who are not allowed to enter homes due to cultural restrictions. Female polio teams do exist, but they are rare in this highly conservative area, where most women do not work or even leave the house. Out of 195 polio workers in Spin Boldak, only 14 are female, according to local health officials.
Multiplied across Afghanistan, each round of vaccinations misses large numbers of children. During an earlier immunisation campaign in March, health officials say more than 110,000 children nationwide missed vaccinations because the areas were inaccessible, the child wasn't home, or the parents outright refused the vaccine.
"In every campaign, we face people who reject vaccination [because of] rumours or reports that have been shared by some mullahs and community elders," says Doctor Aziz Kakar, the World Health Organisation's provincial polio officer in Kandahar.
"These are rumours from someone saying that they went to Pakistan, that some doctor told them."
For anti-polio advocates working in Afghanistan, this has underscored the importance of bringing influential religious figures on board with campaigns.
Authorities have formed local committees of mullahs, community elders, and medical workers to convince parents who have refused vaccinations for their children to change their minds. They've also sought out fatwas, or religious rulings from influential religious scholars, often in print or on video, to help convince sceptical parents that polio vaccinations are allowed under Islam.
And in Kandahar, a "mobile mullah" programme sends religious leaders to visit local schools and families that have opposed vaccinations. As a result, 99 previously unreached children were vaccinated in February, according to the UN.
On the ground in Spin Boldak, health officials say such efforts are slowly having an impact on once-reluctant families.
Khadija, 30, is a mother of seven children – four of whom have not been vaccinated. She says she's now aware of polio's dangers: Farid Ahmad, the three-year-old diagnosed with polio earlier this year, lives nearby.
"I have seen many children like [Farid]," she says. "I am scared that my children will also end up like him."
(TOP PHOTO: Local children stand by a gate in southern Afghanistan's Spin Boldak, near the border with Pakistan. The highly mobile populations in the border area add to polio risks. At the main border crossing, health workers vaccinate incoming children. CREDIT: Kern Hendricks/IRIN)
ml/il/ag/js