With its tidy streets, buzzing nightclubs, and economic opportunities, Rwanda is considered to be one of Africa's most promising countries – especially for young people.
More than half the population was born after the 1994 genocide that killed nearly one million people, while others were too young to remember the atrocities.
Still, many of today's young adults are the children of exiles who fled the violence, or of perpetrators or survivors of the genocide. Others were orphaned, or born as a result of rape. For their generation, the genocide is still very much a part of their lives.
Photographer Seif Kousmate spent 10 weeks meeting and interviewing young people around the country.
They spoke of their optimism about the future, but also of their awareness of the effort it will take to heal from the past. Despite lingering trauma, many told him their future depends on forgiveness and reconciliation.
"I believe in the future – especially for us young people," says Françoise Mutima, a 23-year-old who was born with HIV after her mother was raped during the genocide. "I believe in reconciliation through work. The more you work with people, the more you know them, (and) the more you learn to forgive each other and live in unity."
One of those Kousmate spent time with was Ysolde Gasam, 26, a genocide survivor who helped found a company that makes shoes from tyres.
In 1994, many youth were among the perpetrators. Today, Gasam says, she and other young people are trying to channel their energy into creating a better future for the country.
When it comes to talking about the country's past, however, she treads carefully.
"It's a very sensitive subject, so you make sure that you are staying in your lane," she says. "You make sure that your communication is clear and collaborative, in a way that you are working together rather than against each other."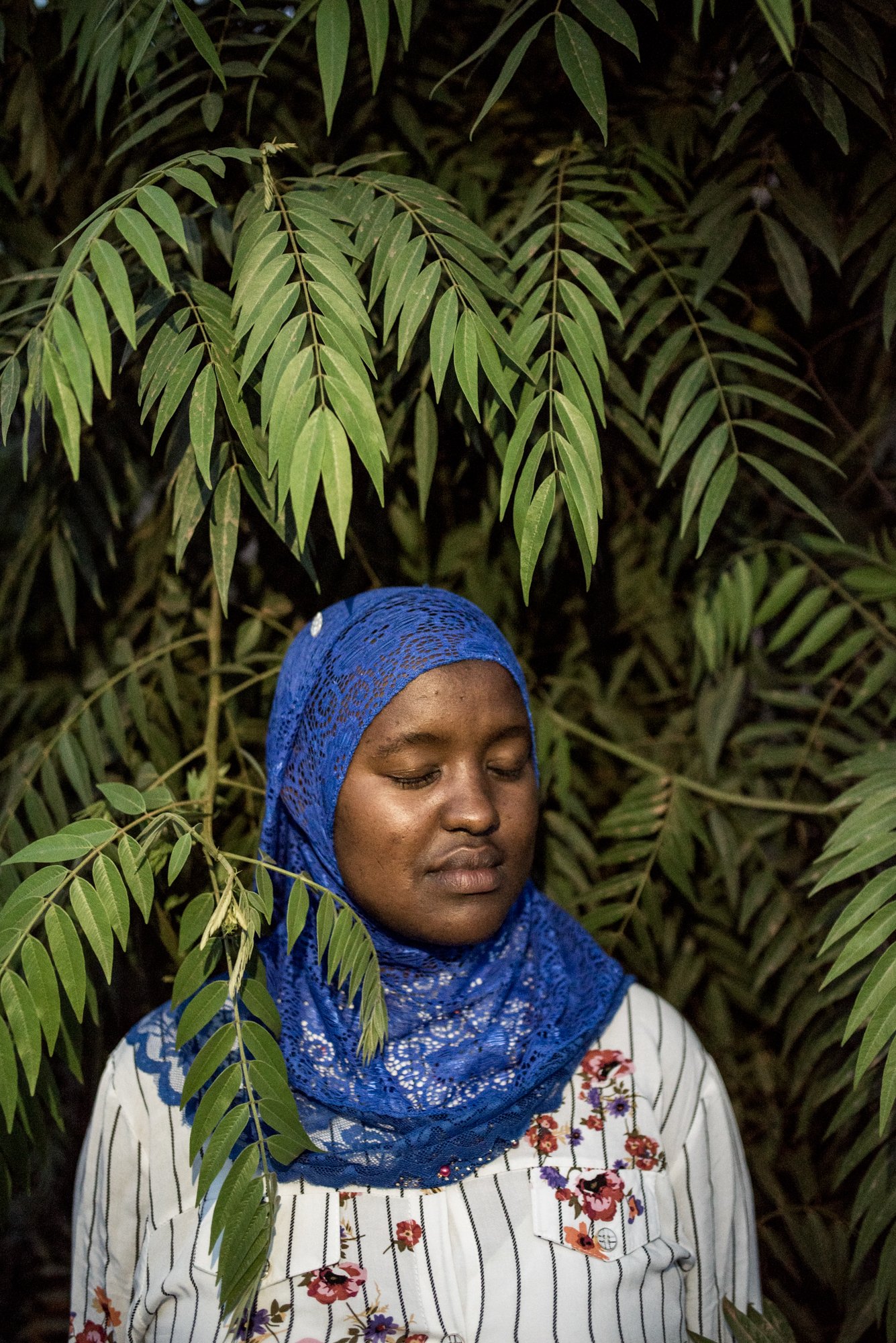 Françoise Mutima, 23
Mutima says she has no choice but to remember the genocide. Born with HIV after her mother was raped, she was raised by her aunt and uncle after her mother died. She only learned of her diagnosis at the age of 15 and struggled for years to reconcile the news. Today, she produces and sells bags for the shops in her neighbourhood. Thanks to the work, and through the help of support groups, she says she can now see a future for herself.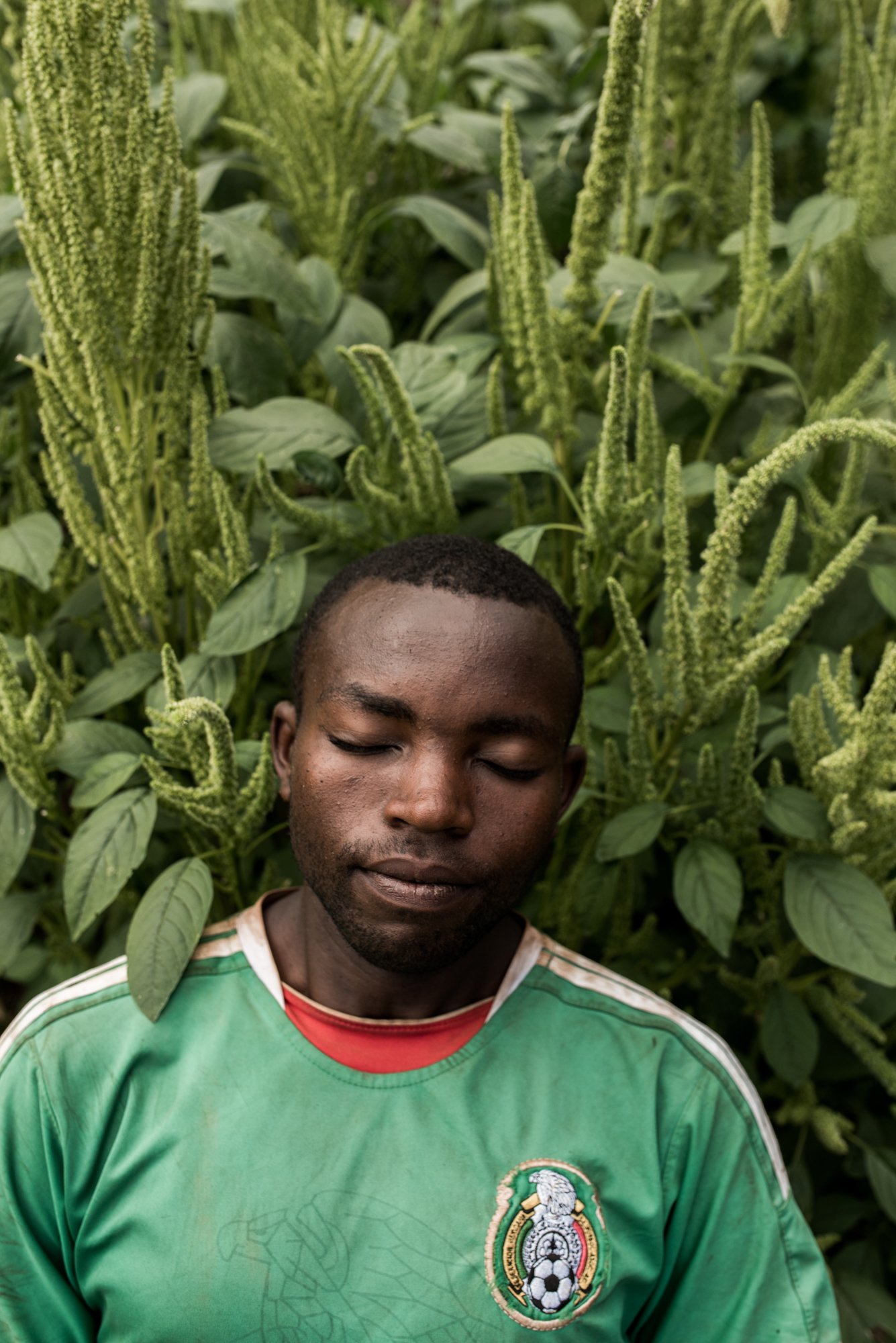 Josua "K.", 28
Josua "K."'s parents were perpetrators during the genocide and jailed for their actions. "I was traumatised by the whole experience, but I am grateful for the unity and reconciliation process," he says. "There were people I wouldn't even think of talking to, because my mother wronged them, but with whom I now socialise... I didn't really think that people could forgive me and my family." Josua asked that his full surname not be used.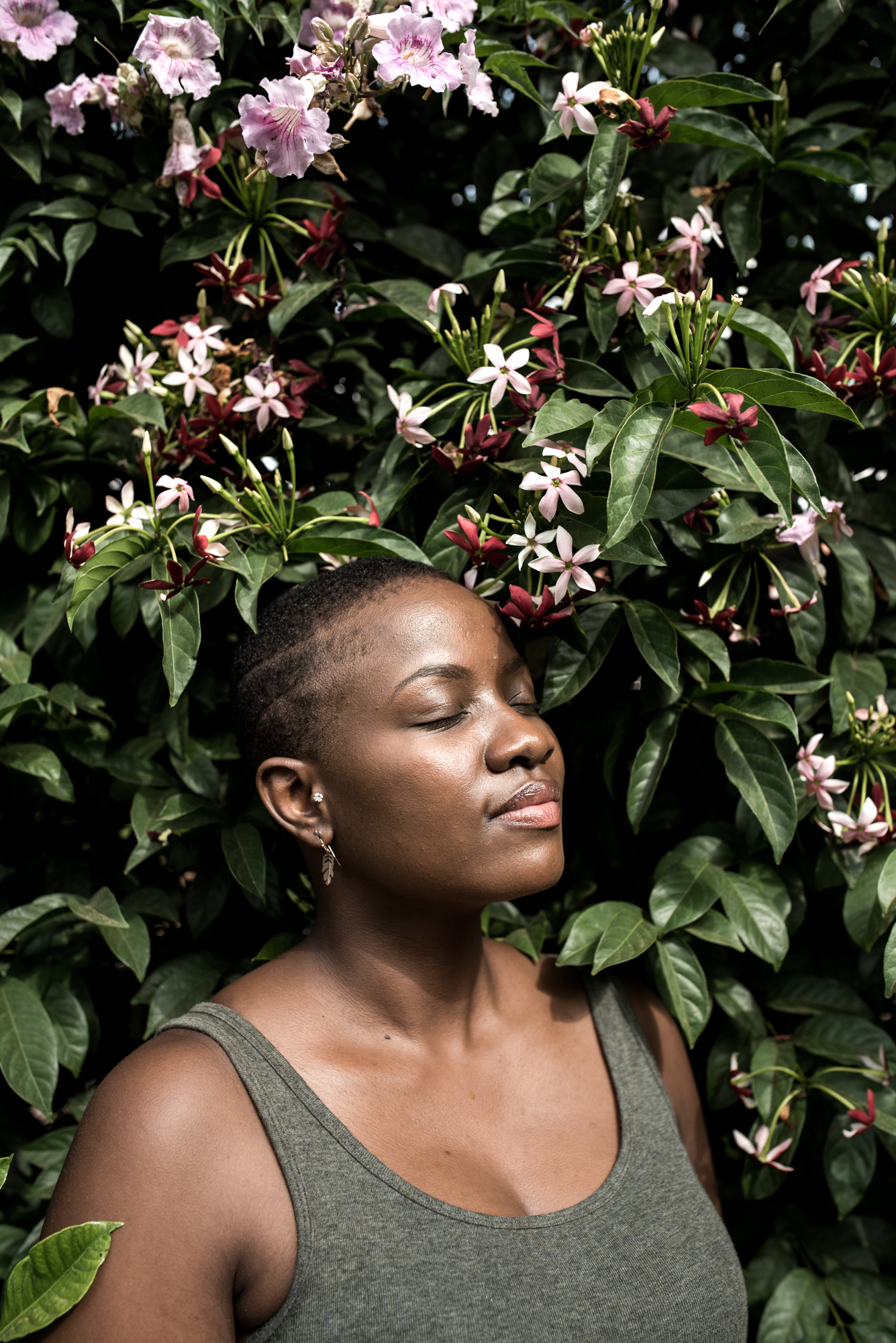 Ysolde Gasam, 26
A genocide survivor, Gasam is one of the two co-founders of Uzuri K&Y, a business that designs and manufactures shoes from tyres. The company has a training programme with more than 50 young people. She says the youth offer the country energy and an innovative spirit.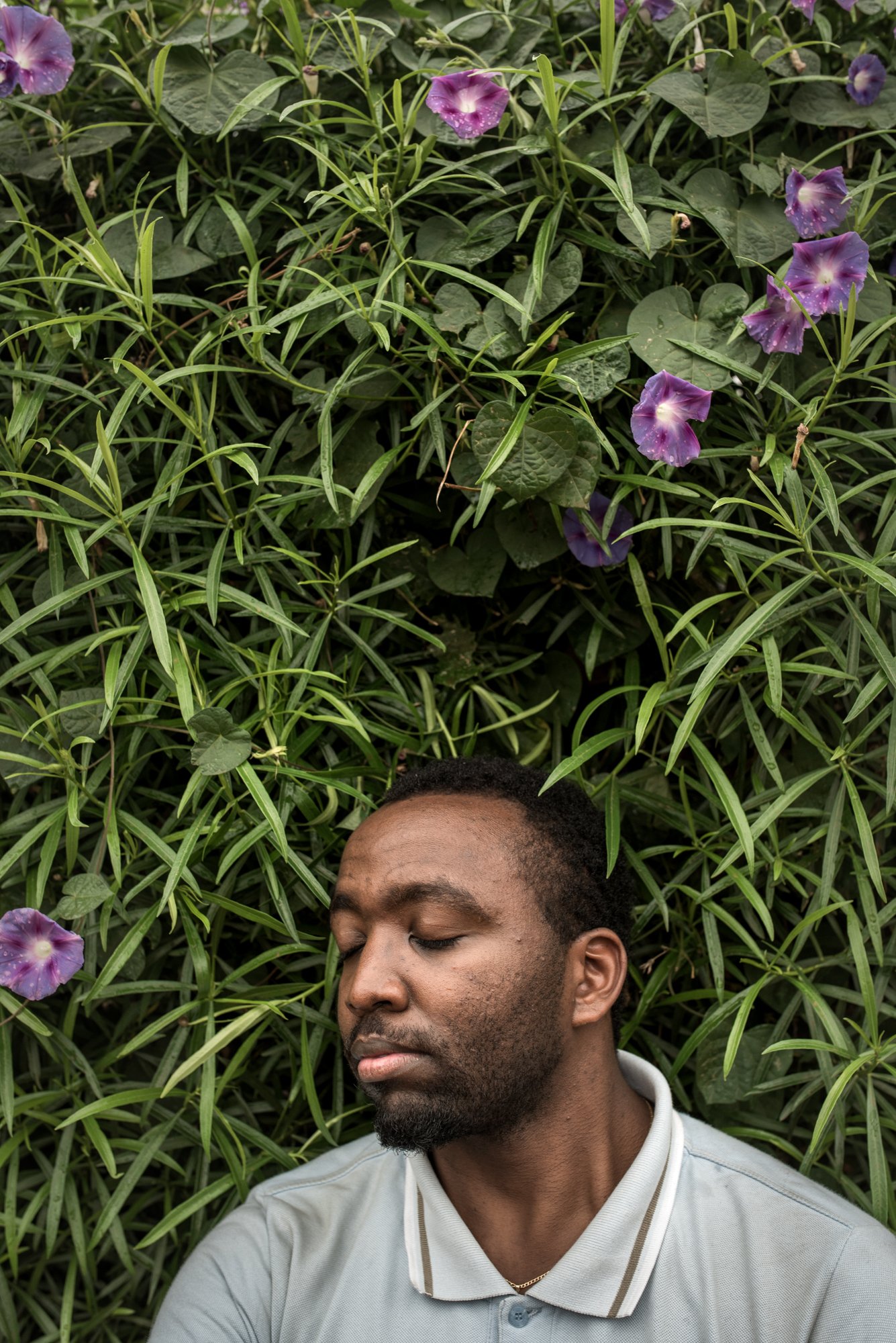 Pacis Ndoli Ndahiro, 23
Ndahiro fell in love with music when he was 12. His father was one of the soldiers who led the struggle to free the country in 1994, and his mother is a genocide survivor. He says he learned positivity from his mother and patriotism from his father. "During the commemoration period, I feel for all the sides," he says, referring to the annual event marking the anniversary of the genocide. "I want to be a vehicle for reconciliation... I realise that actually there is a reason to live."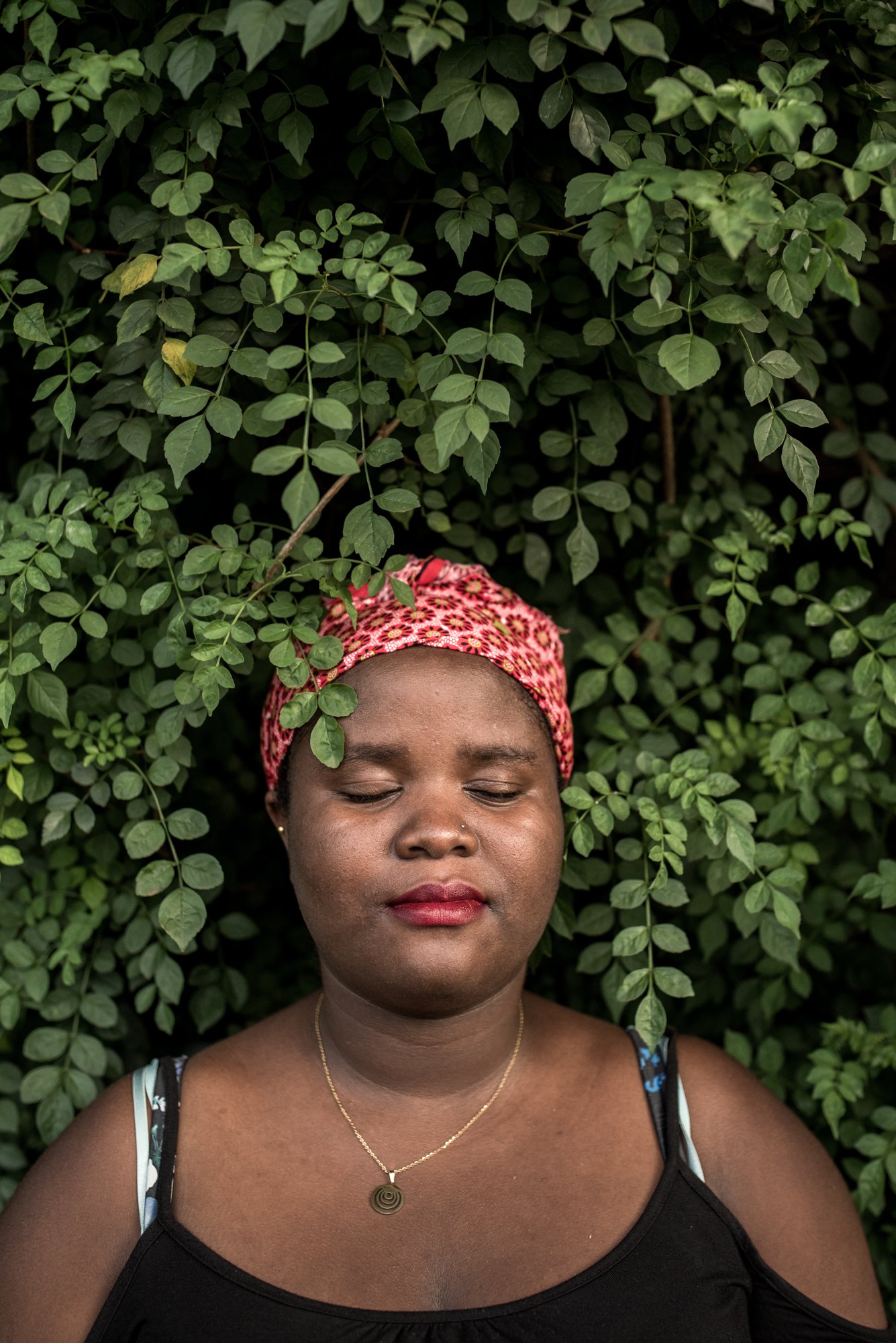 Grace Isingizwe, 23
Isingizwe says her mother, who was traumatised by her experiences during the genocide, left her when she was young. "What happened in 1994 is incredible... We simply do not understand; people were neighbours, then they killed each other... As a young Rwandan, I am ashamed of this past. After 1994, what really helped us was all the work of supporting the survivors so that they would forgive and we all live in peace."
Théophile Mugwaneza, 22
His mother was raped in 1994 and contracted HIV, but he was spared the virus. "It took too long for my mum to move on – an issue that is part of the reason my parents divorced," he says. "She later had to learn to forgive and forget. Through that, and through telling the story of what happened to her, and through interacting with ex-perpetrators, she was eventually able to move on. She taught us to never hate those people who killed our family during the genocide. If we do, it will be a continuous circle of hate."
sk/pd/ag