Arguably, Nelson Diaz has worked to support his mother since he was just two years old. When his father was killed in a car accident in Maracaibo, a city in northwestern Venezuela, he took to the streets with his five older brothers, selling empanadas to help pay the bills. 
Today, his tight-knit family is spread over thousands of miles: from Canada to Chile. He and his brothers are six of the five million Venezuelans who have fled the humanitarian crisis in their home country.
Now, 25 years after her husband's death, Diaz's mother, Elizabeth Otero – still living near Maracaibo – relies on her son more than ever.
Otero hasn't held a steady job in 10 years. As a result, hers is one of the estimated two million Venezuelan households – some 35 percent of all homes in the country – that rely on payments from family members abroad.
According to Venezuelan economist Asdrúbal Oliveros, thanks to the damaging economic effects of the pandemic, remittances to the country will be slashed by more than half this year – from $3.5 billion to $1.5 billion. With Otero's lifeline severed, hers and millions of others' mental and physical health are in jeopardy. 
"What I least want is to fall into depression, I have been fighting against it," Elizabeth wrote to Diaz in a mid-May WhatsApp message. "I need your strength not to let me fall. You, my children are my purpose, my future."
Diaz, who worked as a pharmacist in Venezuela before he fled violence and a $5/month salary, returned to his childhood enterprise in his new home of Panama City, selling empanadas to neighbours. Before the pandemic shut down Panama, he was able to send $100/week to his mother – over a third of his $1,000 monthly earnings. Now, he can't send anything. The 63-year-old Otero used to purchase hypertension medicine with the money Diaz sent her each week. As of late May, she hadn't taken it for two months. 
Panama, home to an estimated 94,600 Venezuelan migrants, is one of many Latin American countries that have enforced drastic lockdown measures since March. Wendy Mow of Jewish non-profit HIAS said the real number of Venezuelans in Panama is likely much higher -– around 150,000 – owing to the large number who enter the country without documentation. Her office assists migrants through the lengthy and costly process of obtaining residency and work permits, both of which are required to live and work there legally. 
According to Response for Venezuelans – a coordination platform for refugees and migrants from Venezuela – only about 75,000 Venezuelans in Panama have legal residency status.
"The lease is coming and food is running out and I do not know what we are going to do. I want to run away. Nobody can take it." 
Diaz paid $1,200 for the visa that granted him the right to live in the country, yet he still has no work permit. Even if he were to get one, his former profession, pharmacist, is one of 56 reserved only for Panamanian citizens. He and many fellow migrants have been forced to turn to the informal economy – now ravaged by COVID-19 restrictions. 
For much of the pandemic, Diaz has been allowed outside for just four hours each week: not enough time to buy ingredients or deliver empanadas. Confined to their homes, he and others are growing desperate and increasingly concerned for family members back home. 
"The lease is coming and food is running out and I do not know what we are going to do," Diaz said. "I want to run away. Nobody can take it."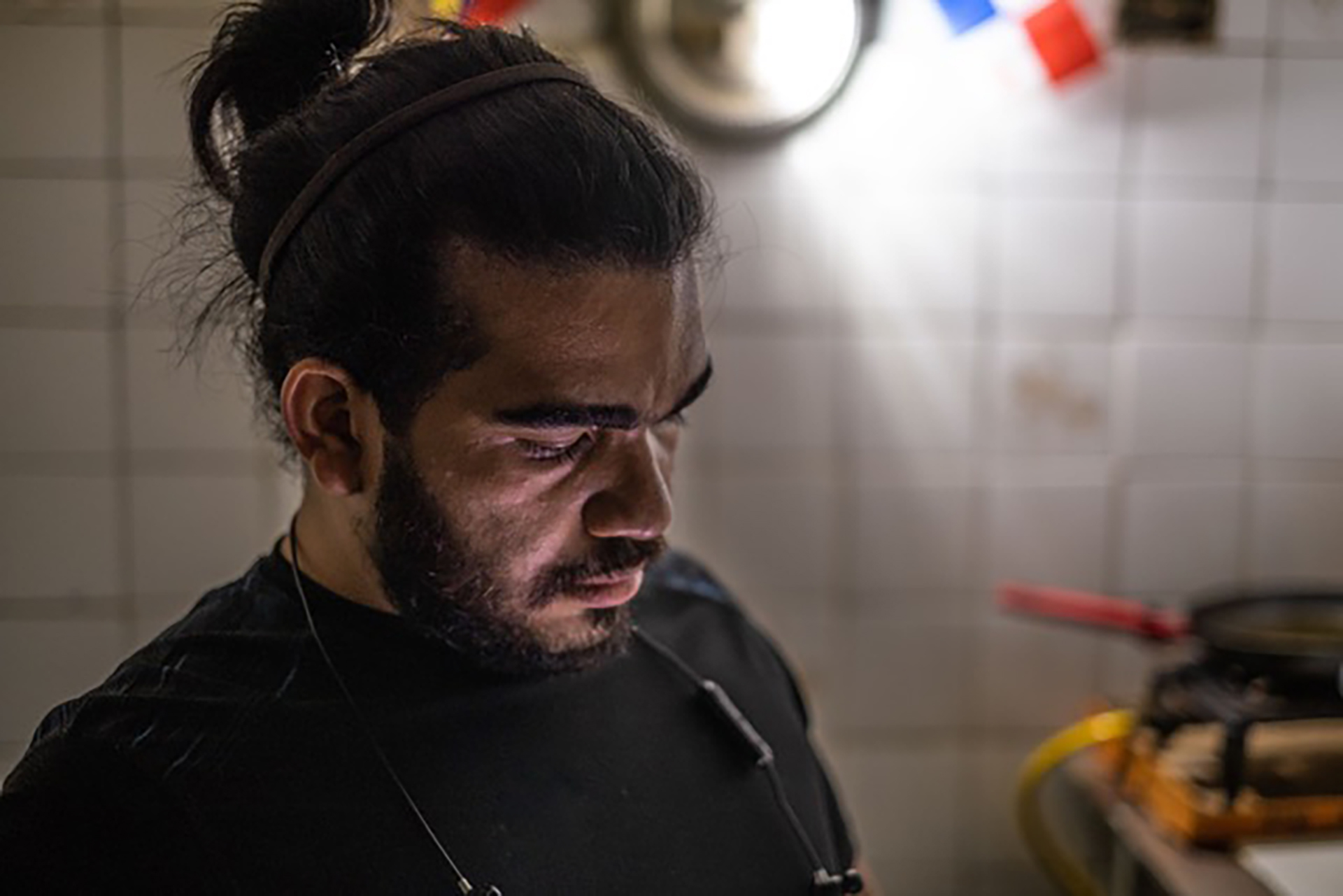 The World Bank estimates the crisis will lead to a 20 percent, or $100 billion reduction in remittances worldwide in 2020, a decline they call the largest "in recent history".
According to Manuel Orozco, director of the Migration, Remittances and Development Program at the Inter-American Dialogue think tank, the drop-off will likely be even more severe for Venezuela. As many of the nation's emigrants work – like Diaz – in the informal economy, they are more vulnerable to losing income during the crisis. Furthermore, tens of thousands have returned home, leaving more mouths to feed there and fewer workers earning money for them abroad. 
Last month, a number of UN organisations supported a call to action urging government regulators and remittance service providers to take steps to improve their flows across nations – like reducing transaction costs. But owing to the country's restrictive foreign exchange policies and highly unstable financial system, Venezuelan remitters are forced to resort to complicated methods of sending money, less easily addressed by simple reforms. 
"In Venezuela, practically none of [the initiative's] recommendations matter," Orozco said. "What matters is to provide humanitarian assistance that includes cash support to help their families in Venezuela."
'The problem is to pay for it'
Economic mismanagement, falling oil prices, and international sanctions, have led to a humanitarian crisis in Venezuela that is often more neglected than the migration crisis the country has exported to the wider region. The country's GDP has declined by 88 percent since 2014 and inflation rates have reached the tens of millions. 
Last year, economists at Washington D.C.'s Center for Economic and Policy Research published a paper linking medicine, food, and supply shortages to 40,000 deaths in Venezuela in 2018. The report pointed to research from the Venezuela-based Coalition of Organizations for the Right to Health and Life, which asserted 300,000 Venezuelan lives were at risk for lack of access to medicine or treatment.
According to Dr. Julio Castro, director of the Venezuelan organisation, Doctors for Health, this deadly problem has not been solved, despite an influx in some aid and medicines from the Red Cross and UN agencies.
"The problem is to pay for it," Castro said, explaining that basic hypertension medication costs between $80-$100 per month, while those who suffer from multiple conditions, like diabetes, face a bill between $200-$250 per month. 
If they experience a medical emergency, the vast majority of the population is forced to resort to care at public hospitals, many of which suffer from chronic shortages of essential supplies. Doctors for Health's most recent annual survey found that 60 percent of these facilities lacked consistent access to running water and electricity. 
"People don't have money to live. I think it's probably a worst-case scenario for people in Venezuela."
Castro estimates that fewer than five percent of Venezuelans can afford care at private hospitals, which are better equipped than public ones. He said three days of care at one would come with a bill of about $5,000. Older Venezuelans receive a monthly pension from the government of about $3. Doctors who work in the hospitals, Castro said, earn only slightly more: $6/month. Without money flowing in from family abroad, he fears a sudden worsening of an already dire situation. 
"People don't have money to live," he said. "I think it's probably a worst-case scenario for people in Venezuela."
In early June, Venezuelan President Nicolás Maduro and opposition leader Juan Guaidó came together to approve $20 million in healthcare aid to be distributed to the country through the Pan American Health Organization (PAHO), a regional branch of the UN's World Health Organisation.
The funds will go toward COVID-19 testing and PPE, and come as the country is seeing a concerning spike in cases – which are likely being undercounted. Given the state of the country's dilapidated healthcare system and high numbers of people unable to treat chronic illnesses, a significant coronavirus outbreak could be disastrous.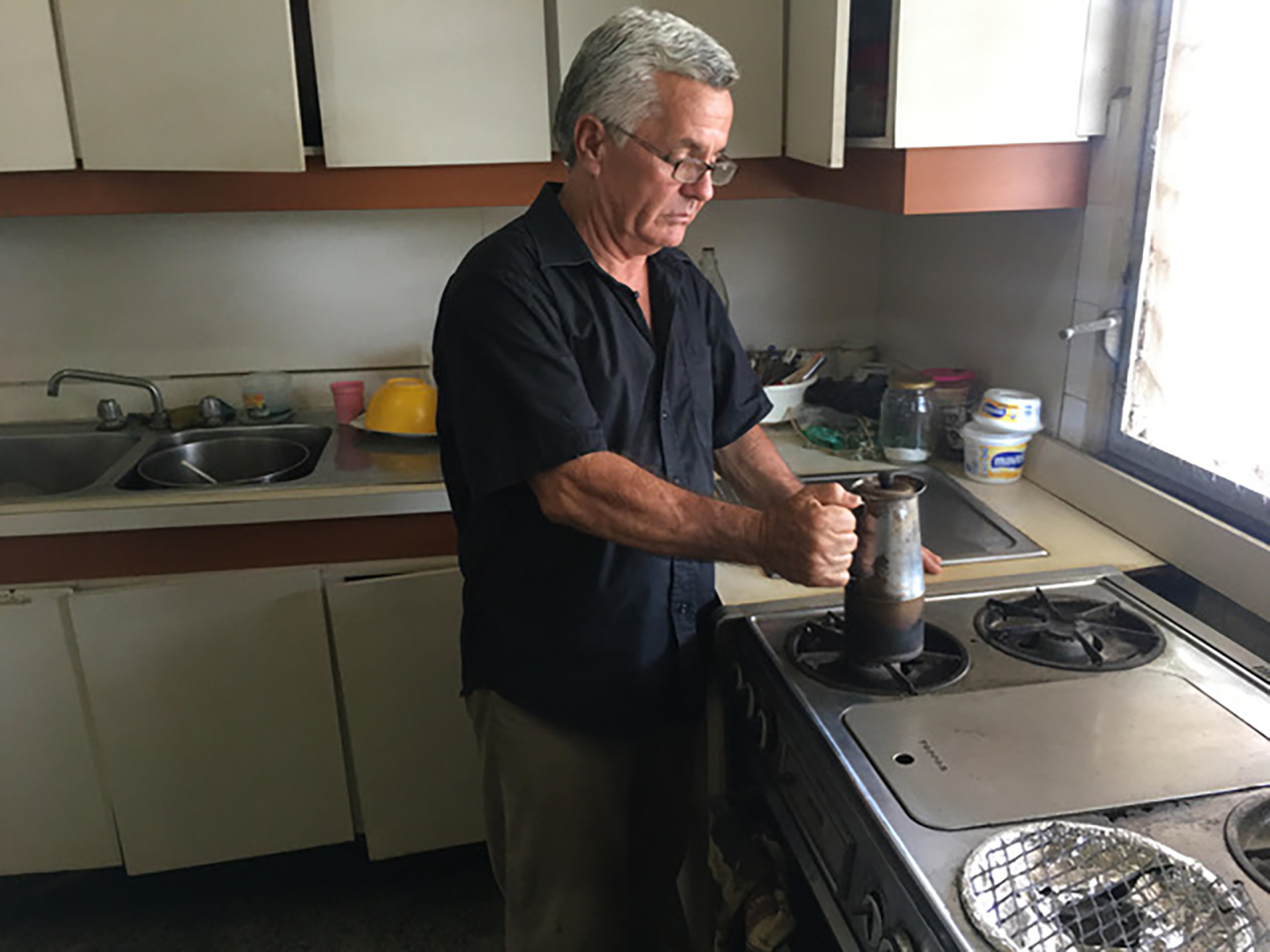 Hundreds of thousands in danger
Last year, a survey of older Venezuelans found that nearly 70 percent rely on the support of family members for basic needs.
Luis Francisco Cabezas of the Venezuelan healthcare NGO Convite, which helped perform the survey, said this population is deprived of food and medicine – now more so than ever. Even before the pandemic, more than six in 10 reported that they should be on medication, but have difficulty accessing it.
Recently, Cabezas has observed a marked increase in the mortality of the population he serves. He said that within one of his many programmes, 11 people suffered preventable deaths since mid-March due to the secondary effects of the pandemic: lack of income from relatives, gasoline shortages, and an inability to obtain medication. One older man, he recalled, died from a heart attack shortly after he was forced to walk 10 kilometres to a doctor's appointment.
Cabezas said he has repeatedly heard a version of the same message from many of the older locals: "If COVID-19 doesn't kill me, the economy might." 
Given the coronavirus-induced international economic crisis, Cabezas estimates that there are 200,000 Venezuelans who "without help, will not be able to make it" – largely isolated older people whose financial support from family has been severed. 
Gino Latorre, 56, lives alone in Mene Grande – not far from Otero. Like her, he relies on money from children abroad whose work has been cut due to the crisis. Now, he said, they can only send him $10 per month: not enough to cover the cost of his multiple medications for hypertension and poor blood circulation. In addition to his physical ailments, he suffers from nervous breakdowns. 
"Too many people have died and, of course, you as a human being feel so worried as long as you do not want to die," he said.
Adding to Latorre's anxiety is the thought of suffering a medical emergency and being forced to seek treatment at a nearby hospital where he says there is "literally nothing" – not even a blood pressure monitor. 
"We are hoping to God, willing for this situation to be solved someday soon. But it's so hard due to all the diseases out there, [the] lack of medical supplies at hospitals, and [the lack of fuel for vehicles]," he said. "Even dying and being buried would be stressful… as funerals are pretty expensive."
This story was supported by a grant from the Howard G. Buffett Foundation to the Walter Cronkite School of Journalism and Mass Communication.
aw/pdd/ag