Besieged by months of drought and long-term conflict, rural communities in large swathes of Afghanistan are facing yet another emergency: widespread flooding that will leave some rebuilding their lives for years.
Sudden heavy rainfall this month triggered flash floods that swept away thousands of homes and killed dozens in nine Afghan provinces.
More than 112,000 people are affected, with numbers rising as humanitarian assessments trickle in from insecure areas, according to tallies by UN agencies and the International Federation of Red Cross and Red Crescent Societies.
Afghanistan is seeing unusually heavy rainfall due to the El Niño weather phenomenon declared in February, which can bring extreme weather across the globe. Forecasts predict there could be warmer temperatures and 40 to 50 percent more rain than usual into May, according to the Red Cross. Months of severe drought also make it harder for soil to absorb excess water, raising the risk of sudden floods.
In hard-hit Nawa-i-Barakzai district in the southern province of Helmand, communities were still waiting for help – and fearing a fresh onslaught of rain – amid destroyed mud homes and dead livestock.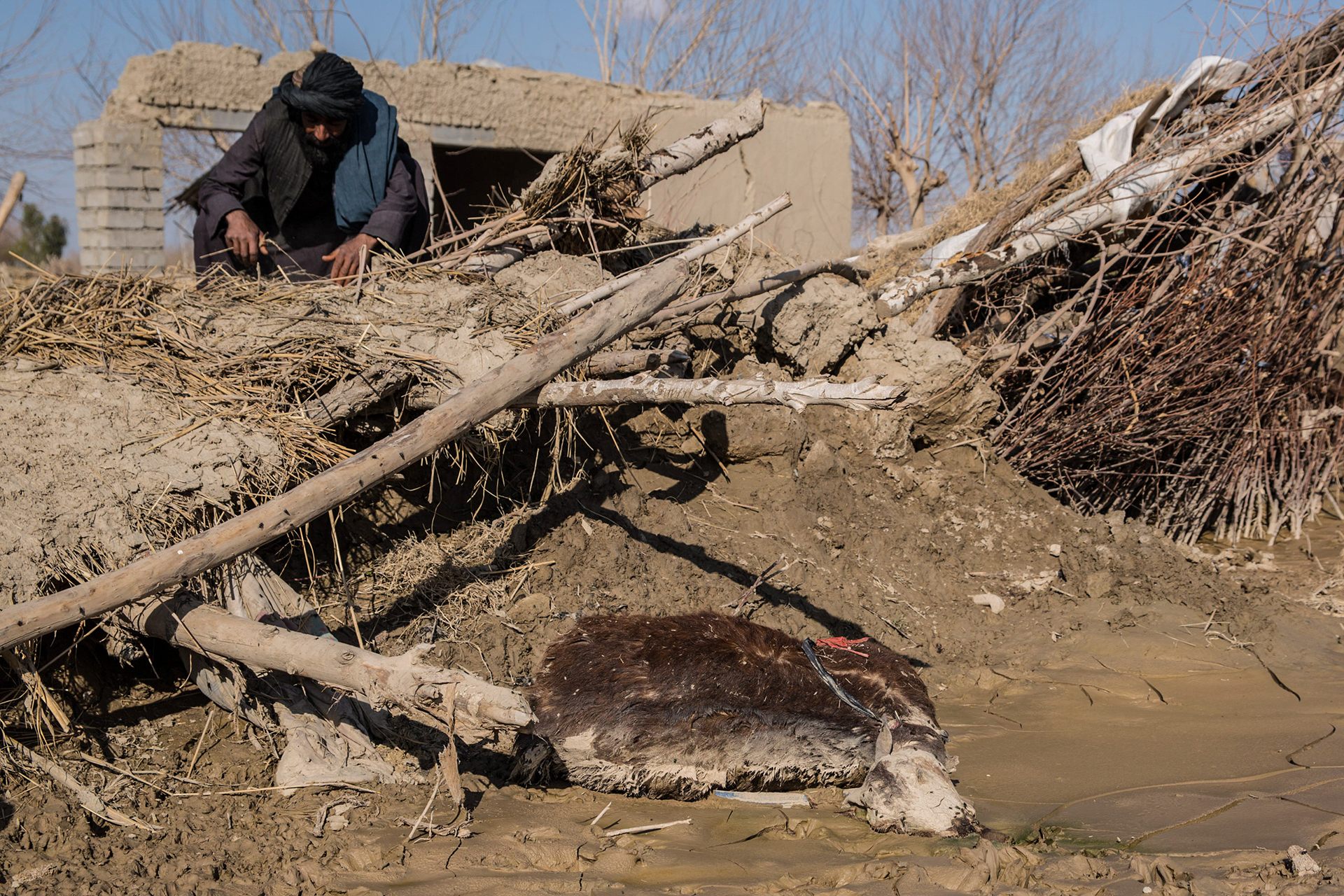 In one flattened village, Ali Mohammed, 42, stood on his collapsed roof, the smell of rotting flesh seeping through the mud that used to form the walls of his house.
"It's my sheep," he said, pointing to a crack that exposed parts of the dead animals, killed in the floods.
The rains started at night. Mohammed said he and his neighbours rushed to wake their families as the waters from a nearby river rapidly rose and heavy downpours started to tear apart rooftops.
They scrambled to higher ground. But when the waters receded hours later the entire village had been washed away – along with a lifetime of hard work and savings.
The rains came and went quickly, but the aftermath is likely to last years for farmers like Mohammed. He said his personal losses, including dozens of sheep and his entire food supply, totalled a steep 900,000 Afghani, or $12,000. His wife packed a few remaining belongings and took the family's children to the relative safety of the provincial capital, Lashkargah.
"We didn't think it could be this bad," he said.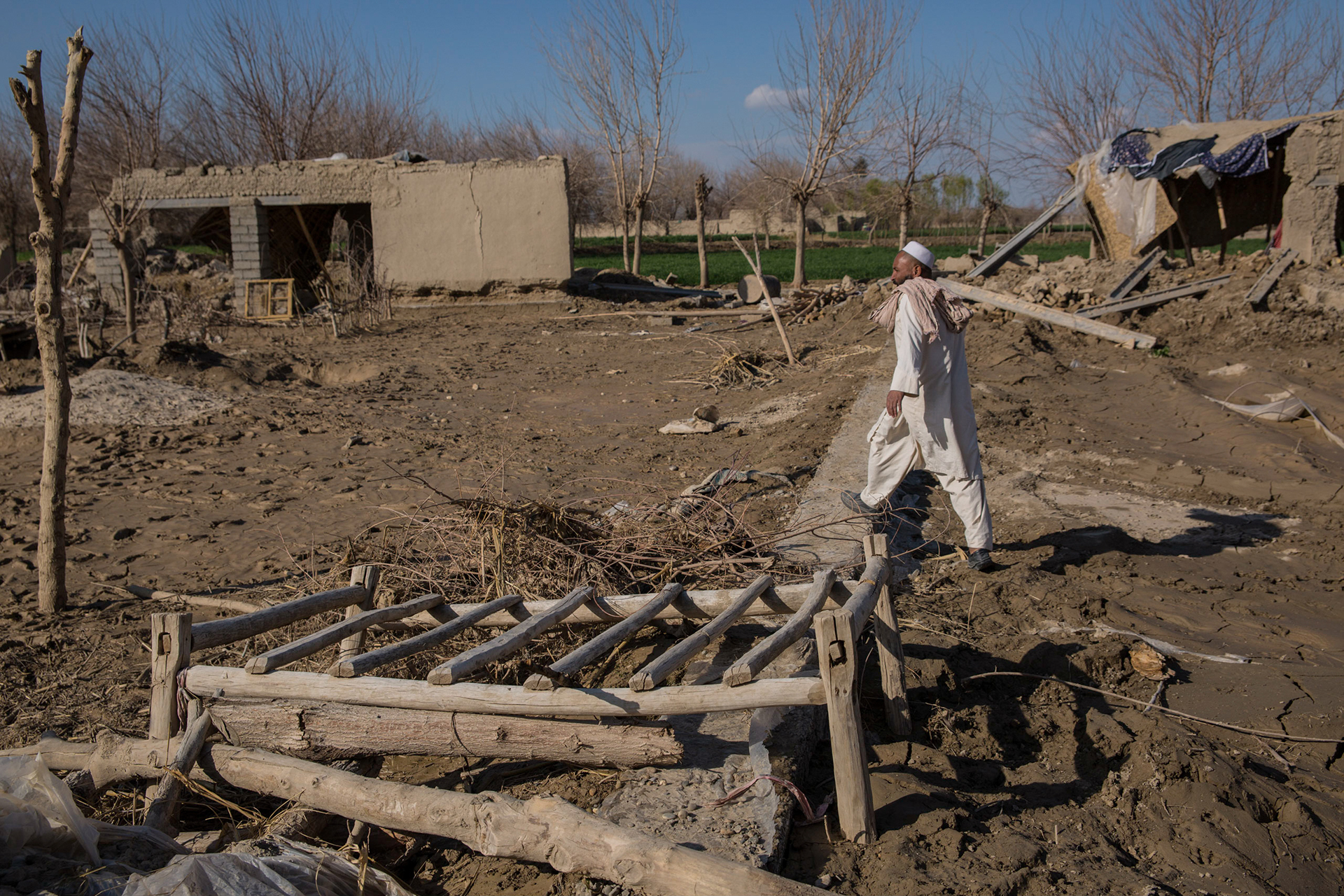 Afghanistan's neighbours, Iran and Pakistan, have also been hit by floods. In Pakistan's Balochistan Province, which shares a border with Helmand, aid agencies are warning of disease outbreaks due to damaged health clinics, low vaccination rates, and health conditions already worsened by drought.
Here in Helmand, traditionally a Taliban heartland, the latest disaster is exacerbated by widespread poverty and active conflict. Government-controlled Nawa-i-Barakzai borders one of the war's front lines, and the district has seen a rise in clashes and killings in recent weeks.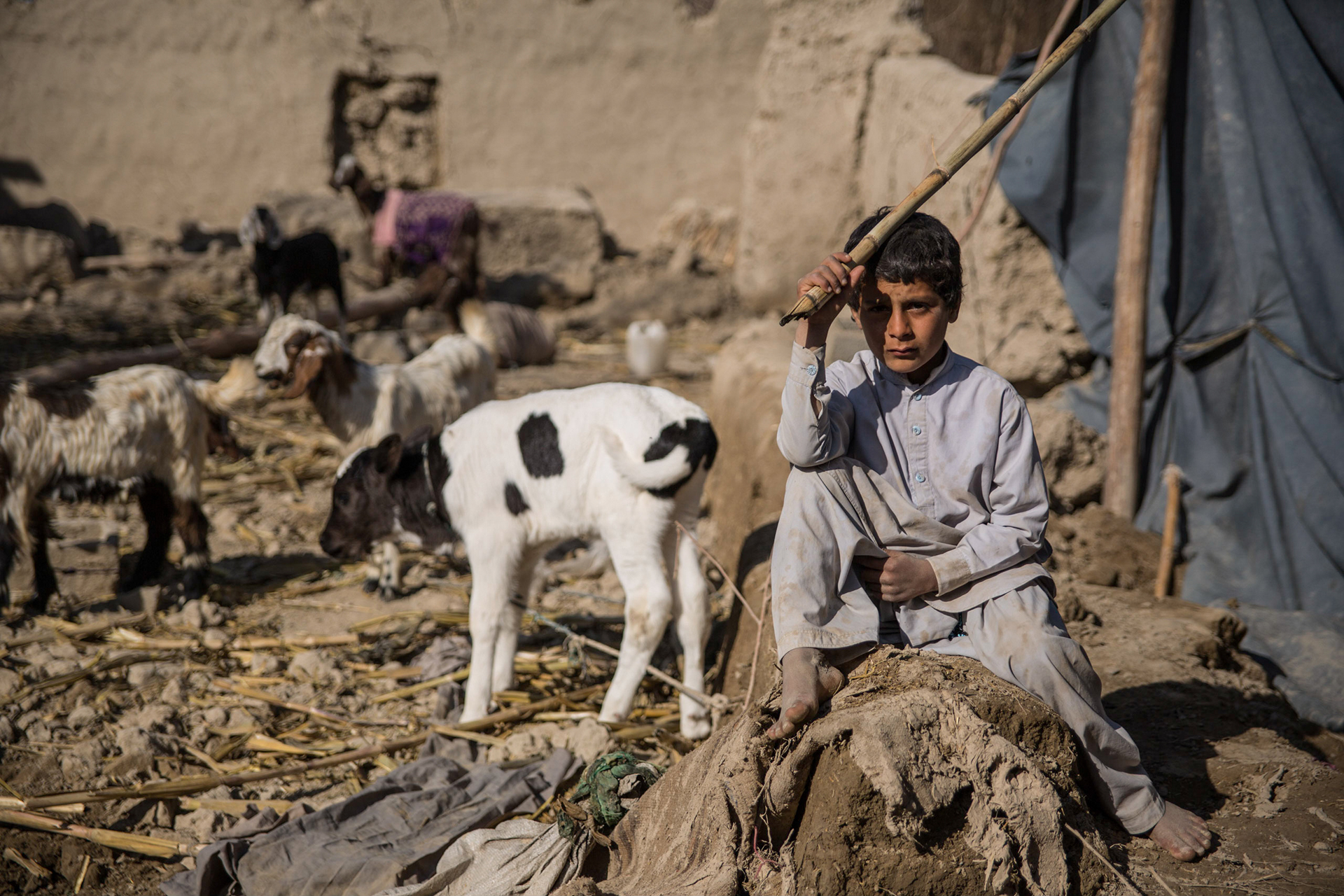 The district governor, Ayub Omar Omari, believes the floods are evidence of a changing climate.
"We've had a bad drought, followed by the worst floods I've seen here in decades," he said. "People's entire livelihoods have been swept away."
Few structures are left standing in areas far from the bigger markets and paved roads, where fragile mud homes are prevalent. Most families have fled, finding refuge with relatives in nearby towns. Those who stayed behind continue to sort through debris, hoping to recover what remains of their belongings.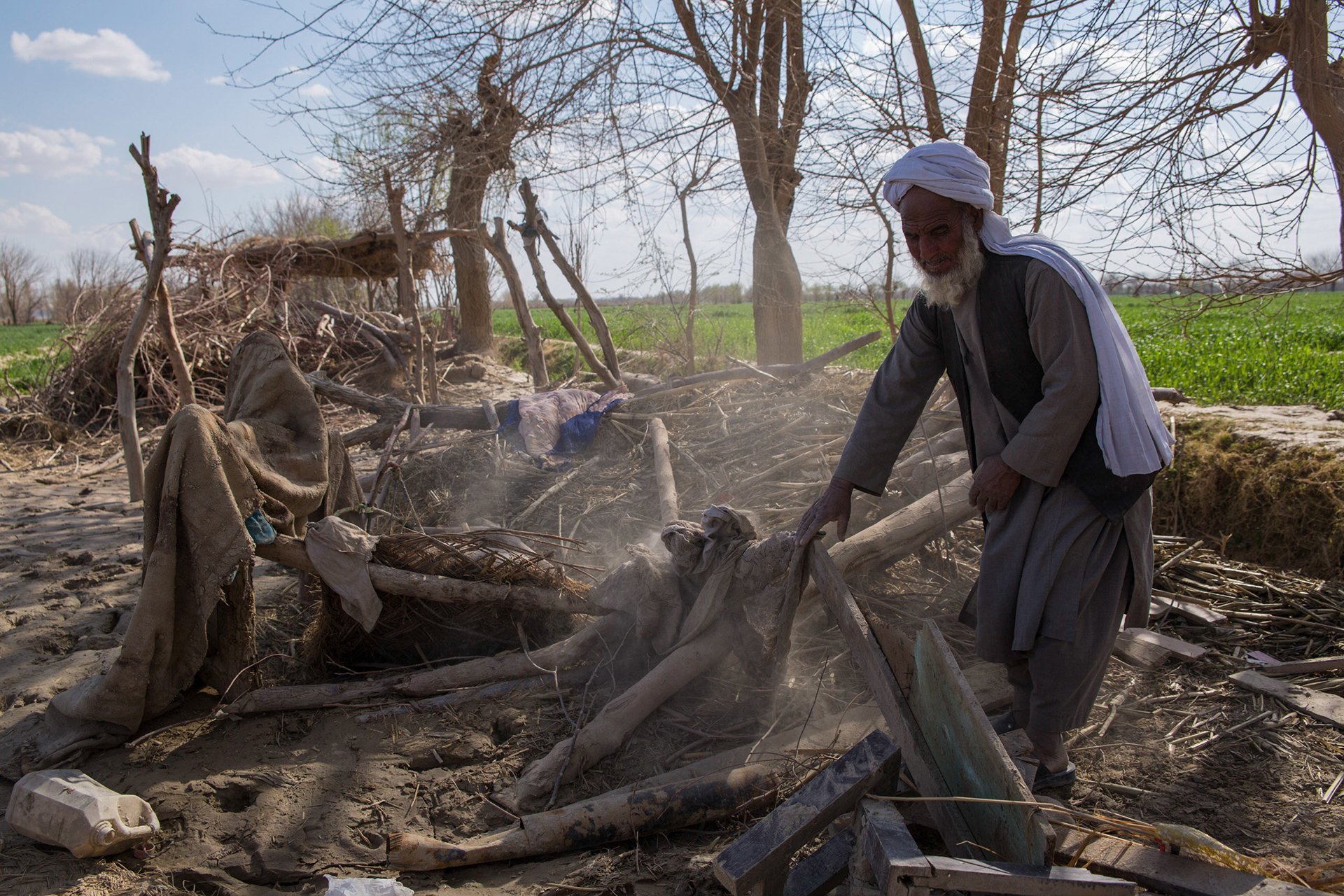 "It's not safe for my family to stay outside, but we have little option," said Haji Badar, 75. He stood surrounded by his daughters on a muddy plateau – his house has literally melted away.
"We're hoping for help, but none has come yet," he said, two weeks after the initial rains.
The sky is blue for now, but Badar fears what will come: "Our wettest season has just started."
(TOP PHOTO: A boy sits on his bed in Nawa-i-Barakzai district in Afghanistan's Helmand Province. Heavy rains and floods destroyed his home, forcing his entire family to sleep outside. CREDIT: Stefanie Glinski/IRIN)
sg/il/ag