Central African Republic security forces and their allies claim to have pushed back a rebel offensive seeking to topple President Faustin-Archange Touadéra. But a humanitarian crisis is far from over in the country, with hundreds of thousands of people still displaced and many more in need of assistance.
In the town of Liton, 22 kilometres from the centre of the capital, Bangui, around 2,500 people have been living in a makeshift displacement camp since clashes between the government and the Coalition of Patriots for Change (CPC) rebel group erupted in their villages in mid-January.
On a visit to the camp, set up in the grounds of a local school, The New Humanitarian spoke to one person who described a relative disappearing, women who said family members had been raped by armed men in recent weeks – some by multiple men at once – and many others who said their villages had been damaged and looted.
"For now, our army has made the rebels flee, but our village is completely destroyed," said Honoré Bassangou, president of the group of displaced people in Liton. "There is nobody there anymore. It is scary."
After seizing several towns and launching attacks on Bangui itself, the rebels have now withdrawn from a string of strategic areas, and the government has retaken control of the main supply road that connects the capital to Cameroon.
Read More → Rebel blockade triggers aid and food shortages in Central African Republic
Trucks carrying humanitarian supplies and other merchandise have been able to reach Bangui for the first time in weeks, and some aid groups have restarted relief operations in areas previously cut off by fighting, which began last December when the CPC sought to disrupt elections won by Touadéra.
Many of those who fled their homes – often preemptively after hearing of attacks nearby – have since returned to their villages. But more than 100,000 remain displaced abroad and a further 100,000 are internally displaced within CAR.
One group of villagers said young men from the area were hunting in the woods close to their homes when they saw 100 rebels approaching through the bush. The men dashed back to the village to alert the community, which then fled en masse before clashes commenced.
Aid groups have been supporting the displaced in Liton, but conditions at the site are poor despite the village's proximity to Bangui. Residents are allowed to sleep in the school at night, but during the day they have to leave and take shade under mango trees.
Cases of malnutrition, malaria, and diarrhoea are common among children at the camp, said Mathilde Lambert, country director in CAR for Action Against Hunger, which is supporting a local health centre in Liton and surrounding clinics on the road to Bangui.
Read More → In Central African Republic, disputed polls spark a rebel offensive
Many mothers fear taking their children to the health clinics in case they get caught up in renewed clashes, Lambert added. "It might create an increase in severe acute malnutrition needing referral to Bangui," she said.
Bilge Öztürk, a sexual violence and reproductive health project coordinator with Médecins Sans Frontières (MSF), which visited Liton to assess the situation and provide an initial emergency response, told TNH that 65 women at the site had been raped – some by "armed men" – since the mid-January clashes. 
Öztürk added that only 18 of the women who survived the sexual violence were able to access medical support in under 72 hours – the timeframe needed for preventive HIV treatment and birth control tablets to be effective.
"Arriving in Liton, we have found a traumatised population living in precarious conditions," said Öztürk. "Sexual violence was already present, but we noticed a rise in the amount of cases over the past weeks, certainly linked to the recurrence of violence."
One displaced woman said she was forced to give birth in the woods – assisted only by her stepmother – while running away from her village. Thérèse Sendema, a midwife in Liton, said four other women gave birth in difficult circumstances on arrival, while six had miscarriages.
"Since they arrived, we have lots of work here," Sendema told TNH, before dashing off to attend more consultations.
'The whole village ran into the woods'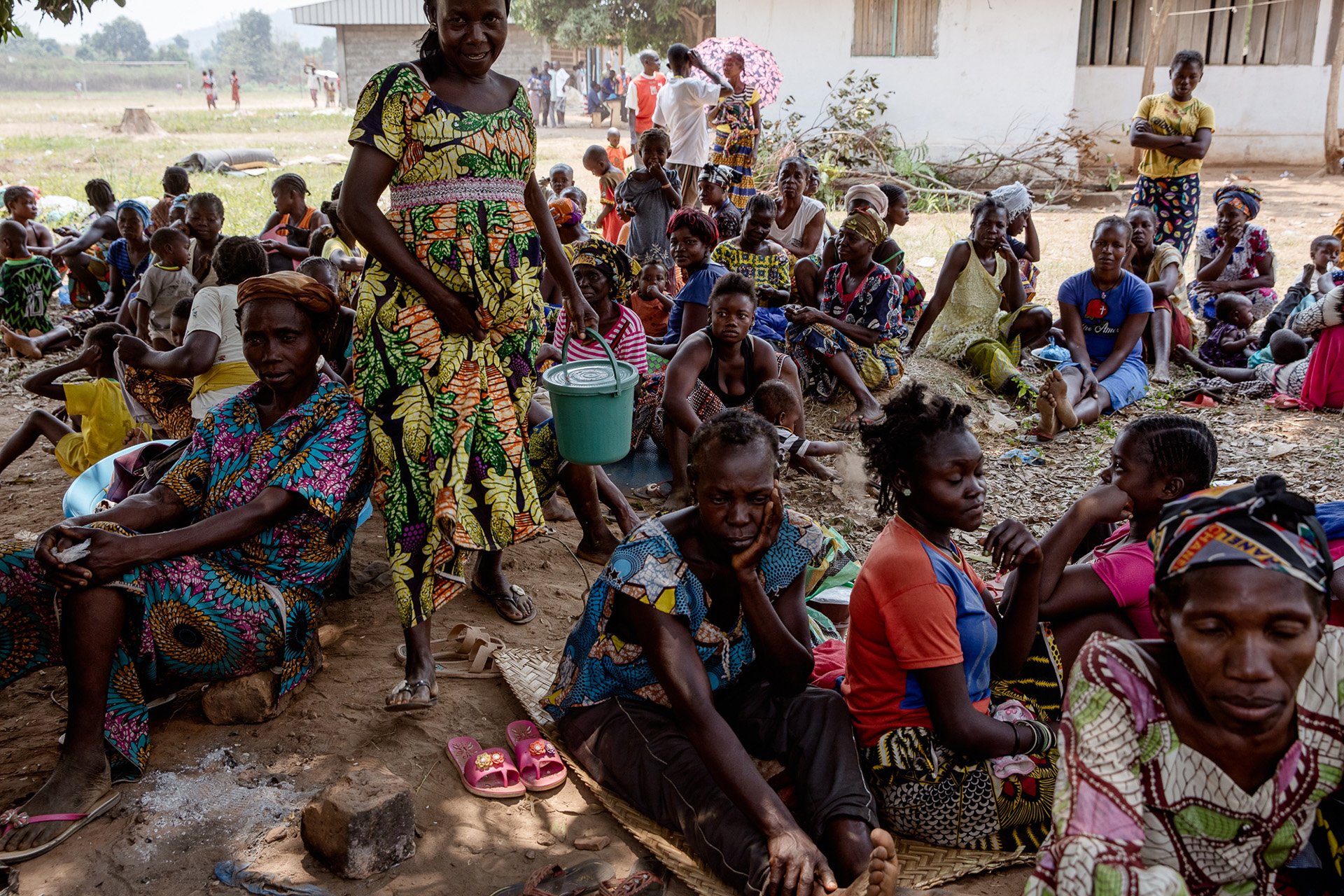 Natalie Kobeti (pictured on the first row to the right, wearing a headscarf) said she was returning home from church one Sunday in mid-January when young hunters from her village began shouting: "The bad people are already here!".
The hunters were referring to more than 100 rebel troops they had seen in the forest. 
"We panicked, the whole village ran into the woods, some rebels chased us twice," said 53-year-old Kobeti. "Still running away, we came face to face with the Russian [military instructors supporting the government] and the [Central African] army. They asked us to stay away [from the village]."
'They started to take everything we had'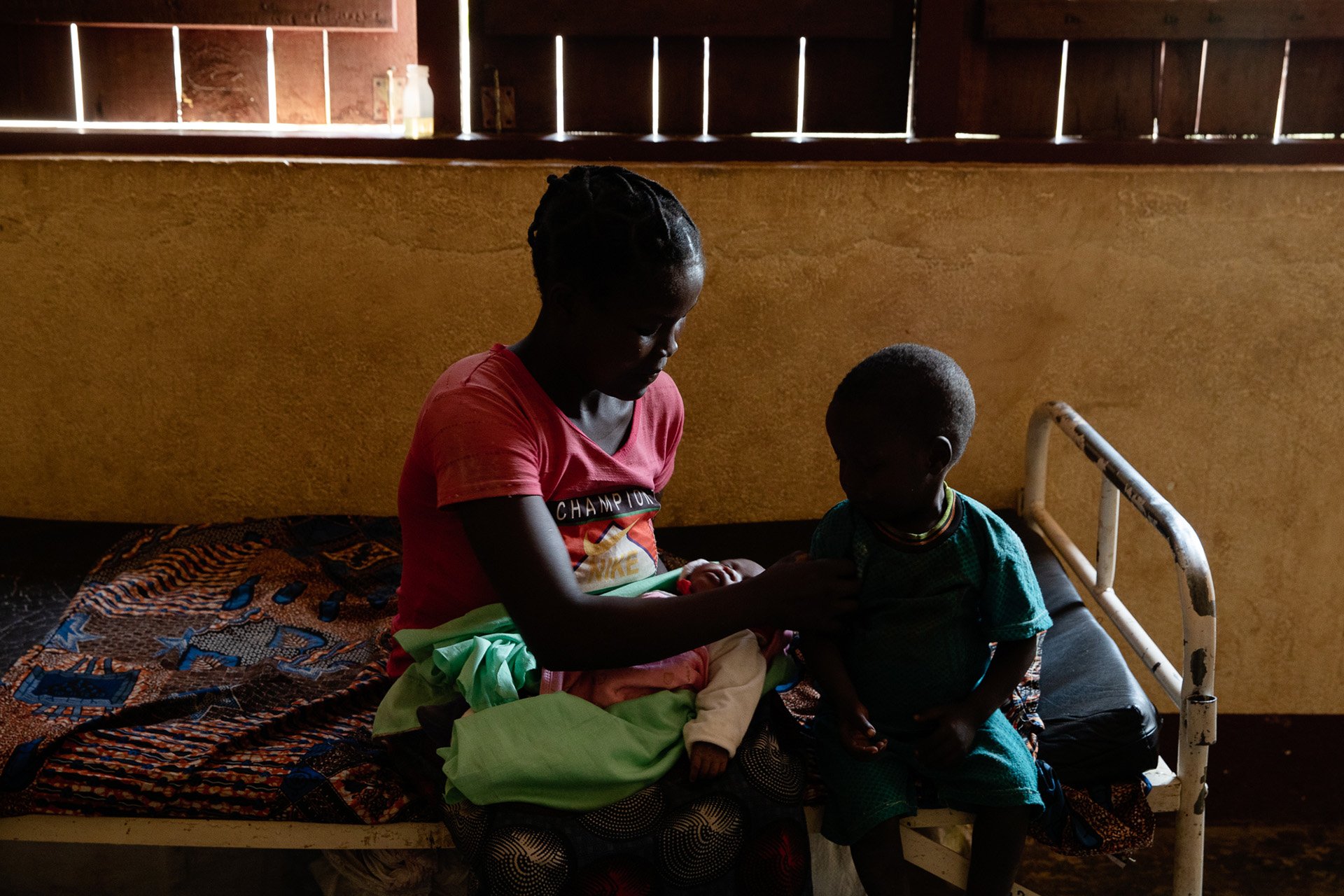 Flora Deolo, 26, was nine months pregnant when she was forced to flee into the forest with her family in mid-January.
Convinced she would give birth on the spot, Deolo ended up reaching the safety of Liton. The local clinic helped deliver her fourth child, but she said she bled more than during any other pregnancy.
"Everything started when the rebels entered our village, and they saw that the army and allies would come to arrest them," said Deolo, explaining why she fled. "[The rebels] started to take everything we had."
'Some members of my family were raped'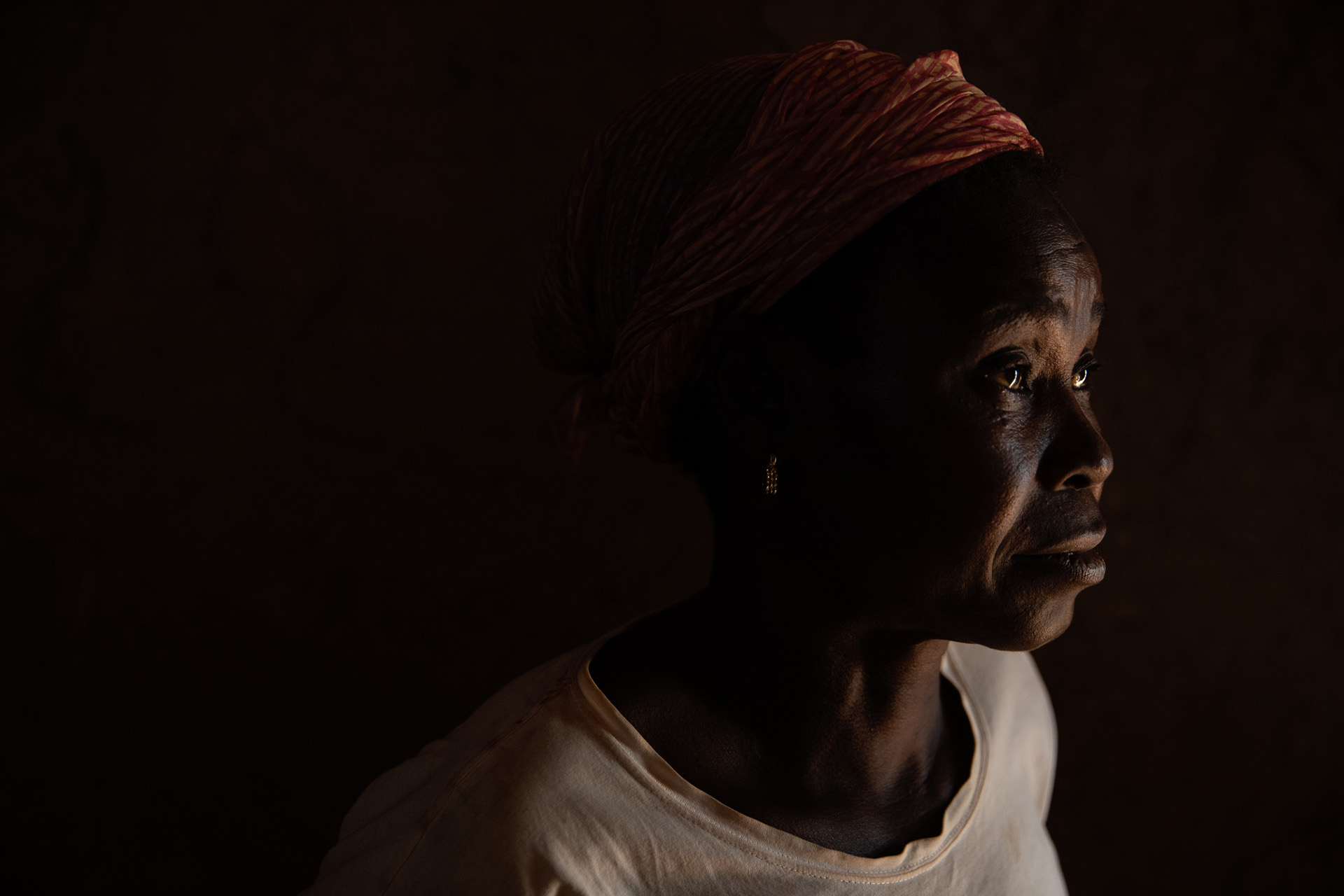 Eugénie Dote, 55, told TNH that women in her village were raped while fleeing "armed men".
Although she found refuge in Liton, life has been tough in recent weeks: She hurt her leg while fleeing and still can't walk properly, and her aging mother keeps coughing up blood.
"Some members of my family were raped… they were sometimes many on one woman," Dote said. "The hardest thing will be to go back to the village after all we have lived through."
'The rebels took my husband'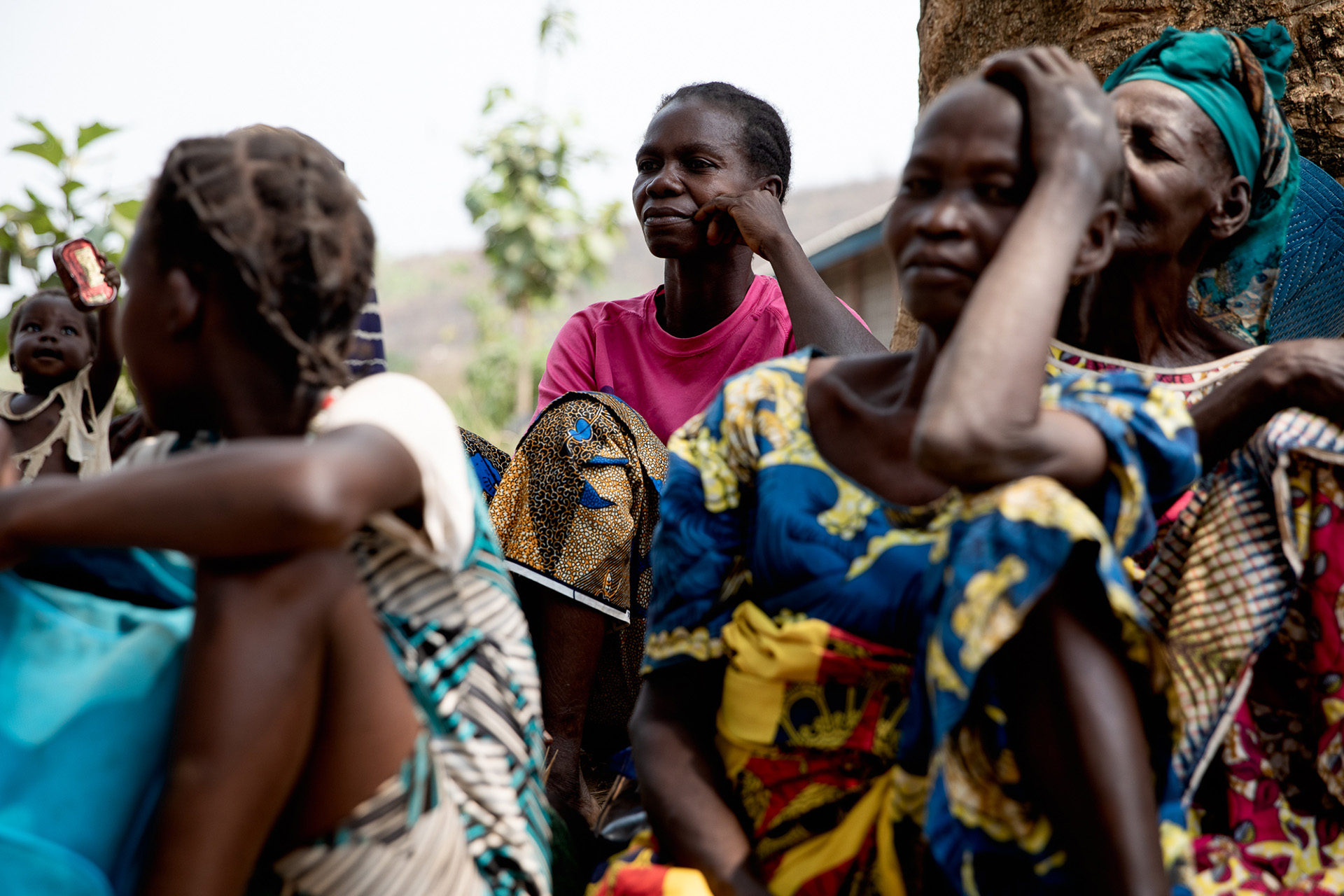 Solange Bangabingili (pictured in the centre wearing a pink t-shirt) and her husband were working in the fields when rebels arrived in their nearby village. Unaware of the situation, Bangabingili's husband walked back towards the village. He hasn't been seen since.
"I'm worried. I live in complete anxiety," said Bangabingili, 45. "I feel unable to go look for him. Even the young villagers can't go. Nobody can go, and at least tell me if he is alive or dead. Every day, my children ask where he went. I am so shaken I could not even hide the truth to the youngest. I told them: 'The bad men took him'."
'My children will catch some disease'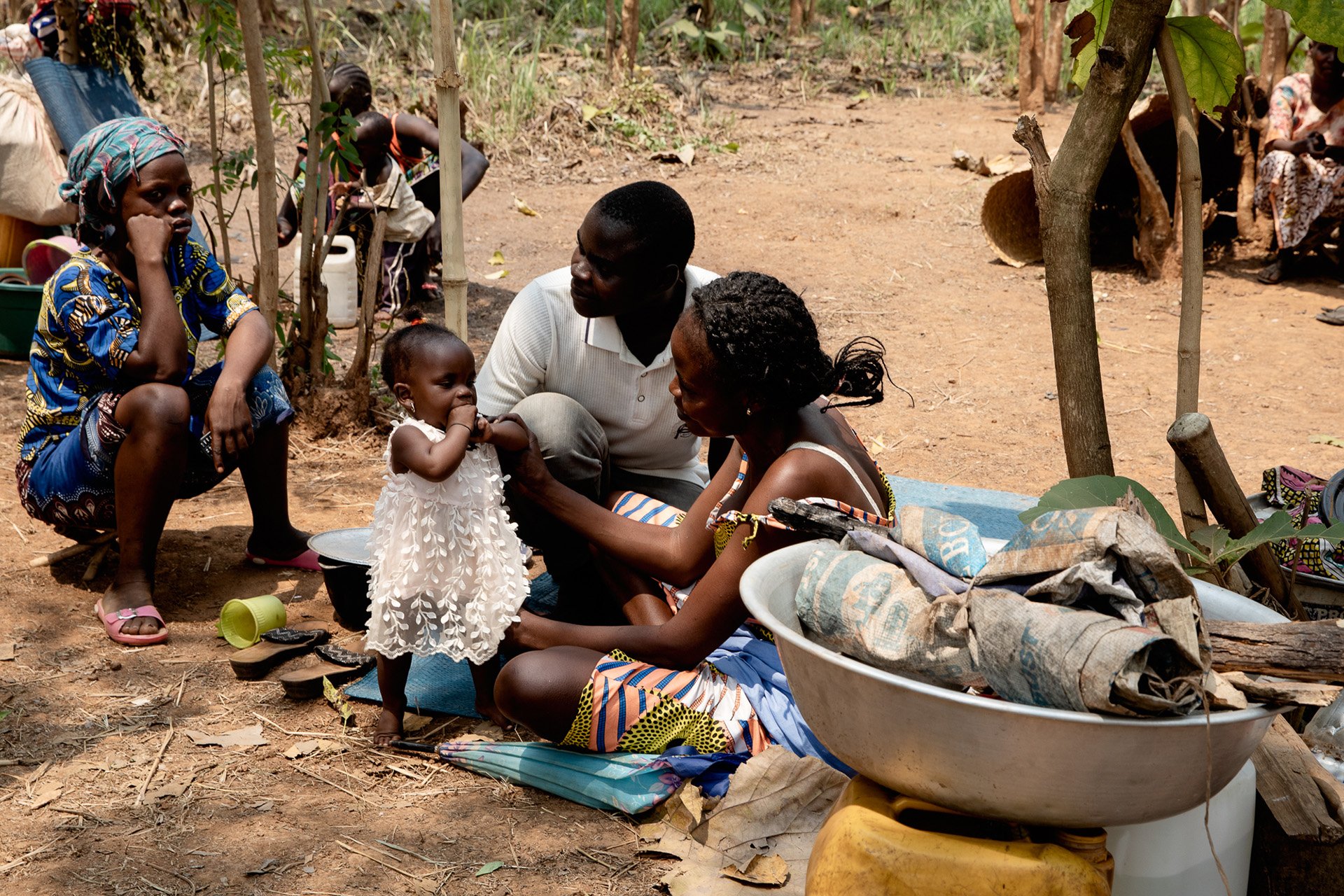 Nadia Ndio plays with her six-month-old daughter, Persévérance, outside the local school in Liton.
Displaced people are allowed to sleep in classrooms at night, but they have to leave during the day so the school can function.
"We need to empty the classroom from all of our things every morning at 5am," said Ndio. "It is so much trouble. But outside, I'm even more worried for my children. I know that in a couple days, or weeks, they will catch some disease from staying outside constantly."
'They were dirty, numerous, and heavily armed'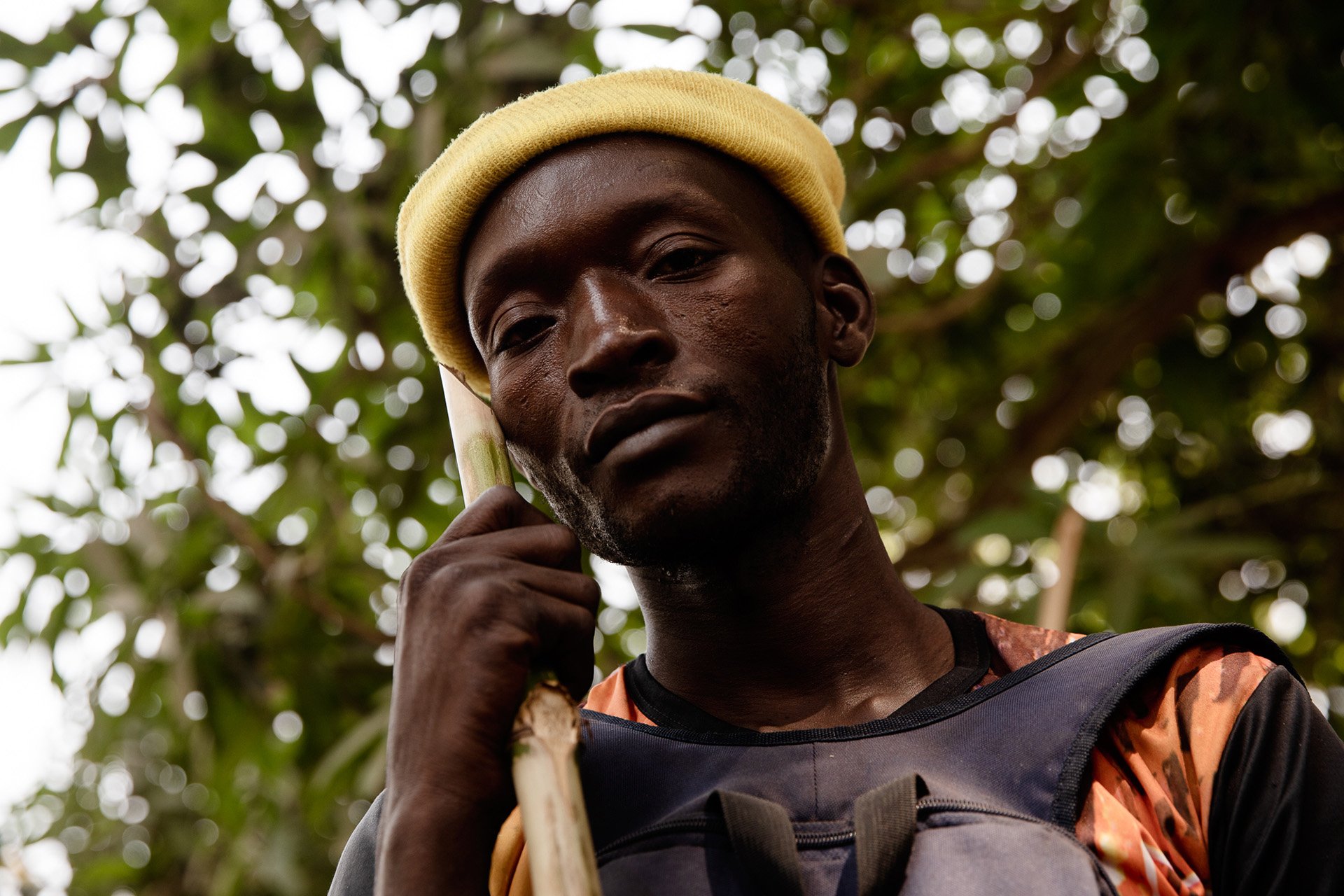 Moussa Samson, a 35-year-old father to four children, said he had never felt greater fear than when rebels turned up in his village in January.
"I saw the rebels from my own eyes when they came to attack," he said. "They had random attire – some in military fatigues, others in simple clothing. They were dirty, numerous, and heavily armed."
'Everything was destroyed'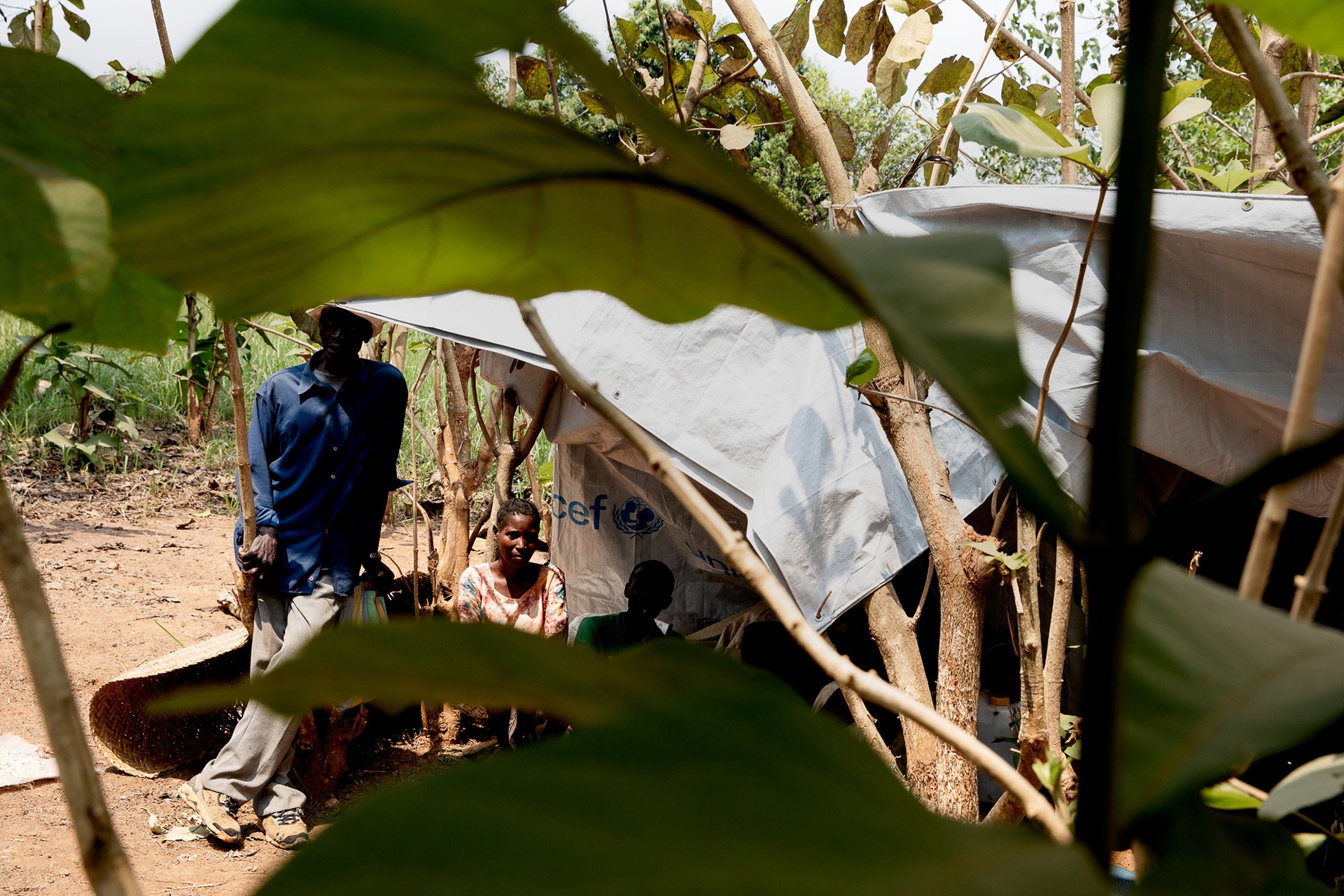 Denis Mafouta, 54, said his village sustained considerable damage during recent clashes. He is now living in a half-built tent in the garden of the school in Liton and doesn't expect to return home any time soon.
"Some young folks went back [to the village] to see, and reported that everything was destroyed," Mafouta said. "Every single door was taken away; houses were dismantled; every single chicken was killed. We are here, without access to our field, only waiting for humanitarian help that comes little by little."
'It is difficult to predict if the situation will get better'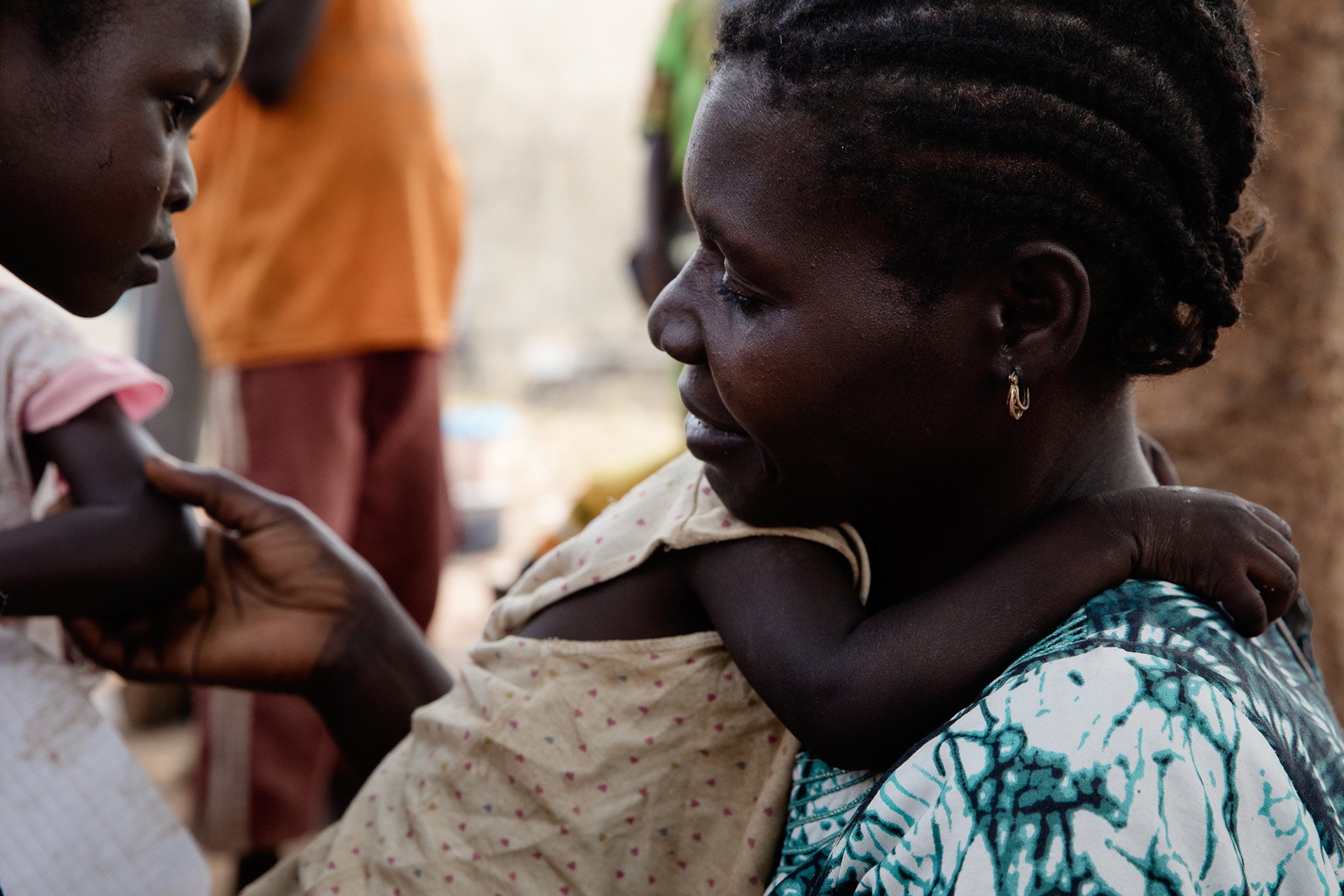 Both of Alphonsine Kobanda's daughters have fallen ill since fleeing violence. The 36-year-old said she also became ill and was unable to take her children to a clinic only 100 metres away from the displacement camp in Liton.
"When we ran, we drank bad water. We did not have enough food. It was cold at night," Kobanda said. "[The children] both had diarrhoea, and one was feverish. It is difficult to predict if the situation will get better. Will this lull last? Will it become peace?"
as/pk/ag