A weeks-long rebel blockade of the main trade route into Central African Republic is disrupting humanitarian aid operations in the country and triggering food shortages and price rises, even as hundreds of thousands of people are fleeing post-electoral conflict.
Rebels calling for the resignation of President Faustin-Archange Touadéra have launched attacks on truck drivers bringing goods from Cameroon's port town of Douala into CAR's capital city, Bangui.
Some 1,500 trucks are currently backed up at the Cameroonian border town of Garoua Boulai. Among them are 500 vehicles containing humanitarian supplies – including medicine and food with a shrinking shelf life – that could be used to assist those in need. Other relief supplies remain stuck at Douala's port. 
"It is catastrophic," said Aline Rumonge, deputy country director in CAR for the World Food Programme, which had 49 trucks in Garoua Boulai on 3 February, when TNH interviewed the agency. "We provide for 1.1 million people, and our reserves are not sufficient if this [blockade] lasts two more months."
Aid groups have reached some towns – including Bouar and Bangassou – attacked by rebels since mid-December, but there have been delays, said Vedaste Kalima, head of office in CAR for the UN's humanitarian aid coordination arm, OCHA. "It has been complicated, but not impossible," he said.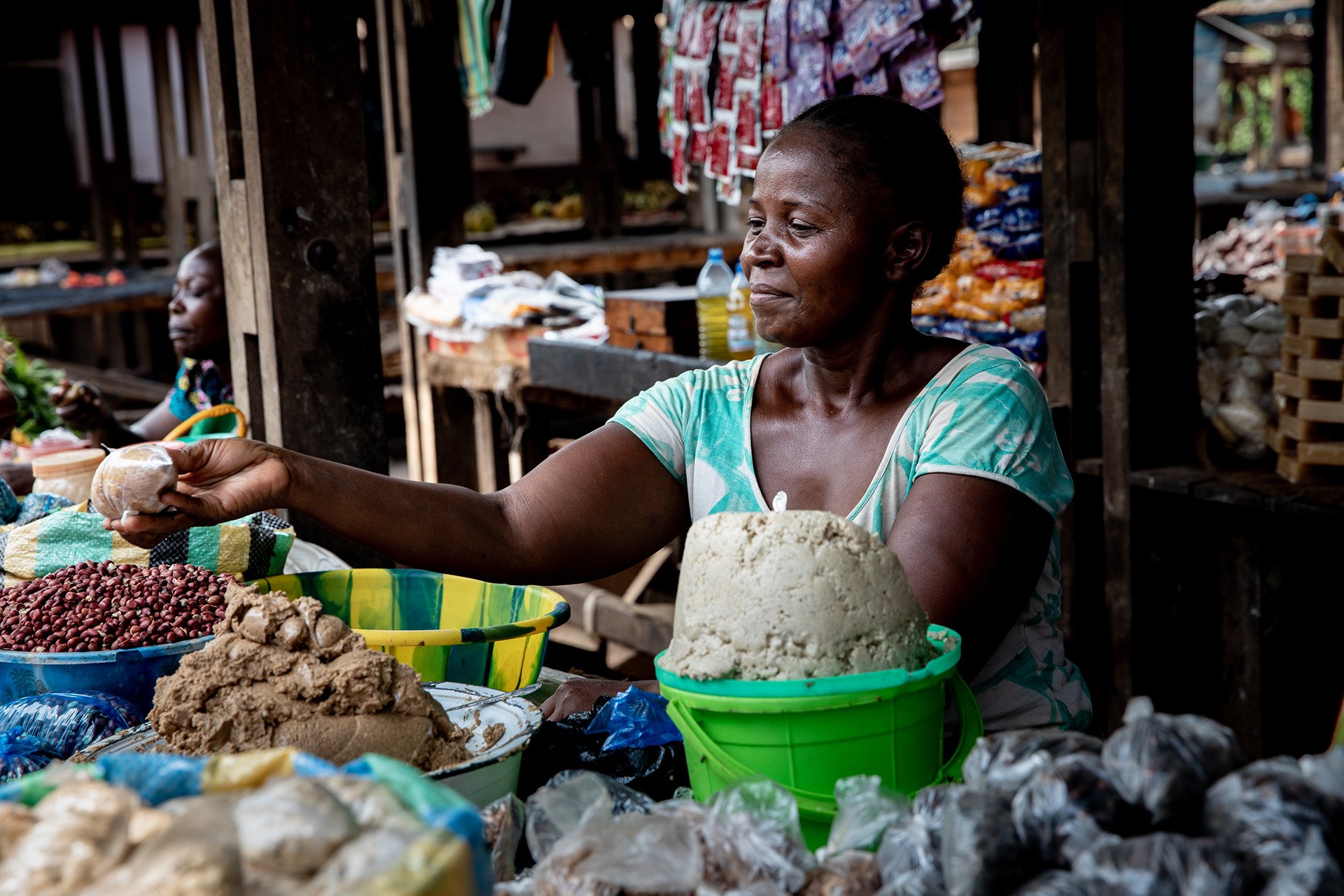 Analysts say the armed groups – known as the Coalition of Patriots for Change, or the CPC – are attacking the supply road in an attempt to suffocate Bangui and force the government into negotiating with them.
Read more → In Central African Republic, disputed polls spark a rebel offensive
The strategy is having a grave effect on residents in Bangui and in other parts of the landlocked country. Marie-Claire, a mother of seven who sells food at a local market in the capital, told The New Humanitarian she earns three times less than she did before the blockade.
"Now my kids don't eat enough at home," the 49-year-old said. "If it continues, I don't know how I will live."
Truck drivers ambushed
The CPC was formed on 19 December, a week before presidential elections won by Touadéra but contested by the opposition. The rebels are supported by CAR's former president, François Bozizé, who was barred from running in the polls by the country's constitutional court.
CPC rebels have since launched attacks on Bangui and captured a number of towns in the countryside, triggering an exodus of more than 240,000 people – nearly half of whom have fled abroad, mainly to neighbouring Democratic Republic of Congo.  
CAR's government, which is supported by Rwandan soldiers and Russian military instructors, claims to have beaten back the CPC from several strategic locations, including Boda, Bossembélé, and Yaloke – although sources told TNH that rebels remain present around these towns.
Efforts to protect truck drivers entering via Cameroon, which accounts for roughly 80 percent of CAR's imports, have meanwhile failed. A convoy of 30 trucks – including five carrying humanitarian supplies – was ambushed on 18 January despite being escorted by the UN peacekeeping mission in CAR, MINUSCA.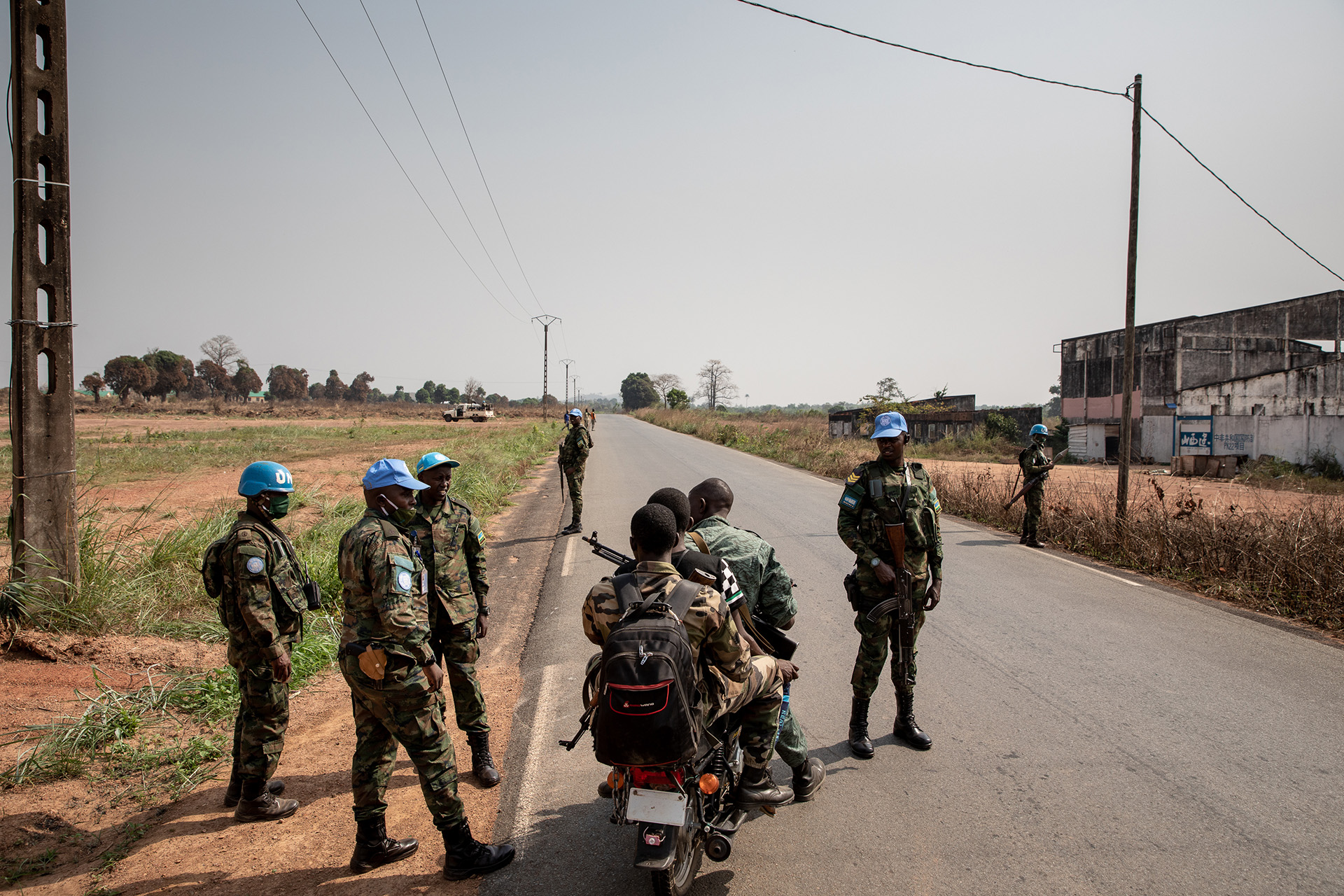 The ambush, which took place roughly 10 kilometres from the Cameroonian border, left three drivers injured and others afraid of taking future trips. "If the Central Africans don't solve this security situation, none of us will go back on the road," said one Cameroonian driver, who asked to remain anonymous.
However, a number of truck drivers blocked in Bangui since the beginning of the crisis were able to return home to Cameroon last month with an escort from MINUSCA and Central African troops.
Food shortages and price hikes
OCHA's Kalima told TNH the blockade has increased levels of food insecurity in the country. "As humanitarians, we urgently need this passage to provide drinkable water, food, and medication to the most vulnerable populations," Kalima said.
In Bangui's Lakouanga market, wooden stalls lie empty and shoppers complain about shrinking portions of produce since the blockade began. "It's the rebellion, the cars can't enter," a trader mumbled on a recent afternoon after a customer criticised the amount of peanut paste they were given.
Across the city, dried fish, mushrooms, palm oil, beans, salt, and other basic foodstuffs are becoming harder to find. And prices have shot up for what remains available: Flour has tripled in cost to around $100 per kilo; rice has doubled.
Informal market workers – mostly women who sell street food – told TNH it has become almost impossible to buy the bulk ingredients they need to make donuts, peanut paste, and other goods.
"The blockade of this road has blocked everything, but it is mainly the population who suffers," said Yusuf Djibrine, president of a business association in Bangui's PK5 neighbourhood – the economic heart of the capital.
SODECA, the main water distributor in Bangui, is running short of products to clean water for the capital's estimated one million inhabitants, according to Kalima. The company received donations of chlorine from UNICEF and MINUSCA, but those supplies are now dwindling.
Read More → Old faces, familiar fears: Central African Republic's tense election
Even CAR's leading drinks company, MOCAF – said to have continued to produce beer during the worst parts of the country's 2013-2014 conflict – might soon run out of malt for its breweries, according to a source working at the Ministry of Trade and Industries.
A nationwide state of emergency that began on 22 January has also made life hard. International organisations and local businesses in Bangui have had to adjust their office hours, and by 4pm the city's usually bustling downtown area is empty.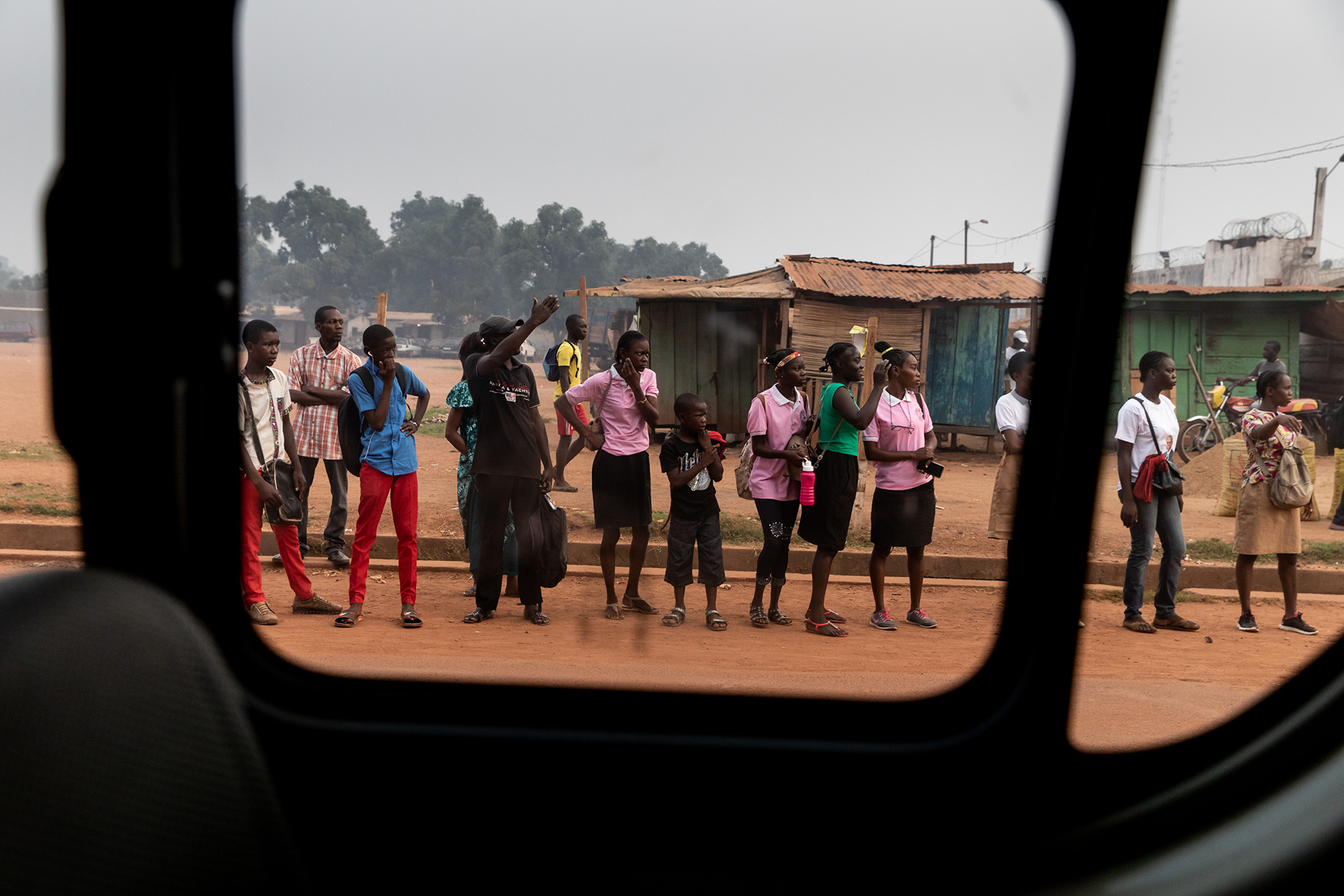 Under new rules, motorbike taxi drivers – omnipresent in Bangui during normal times – have been told to stop working for security reasons. Without transport, some city residents are forced to walk for hours to get to and from their places of work.
Residents in rural parts of CAR – where most of the violence is taking place – are also impacted by the diminished imports. The price of cassava, CAR's main staple food, has increased by 57 percent in countryside towns, according to OCHA, and shortages of fuel have been reported across the country.
Alternative trade routes
As the blockade continues, CAR's government may turn to alternative routes.
Plans to develop a trade corridor from Congo-Brazzaville to Bangui have been in development in recent years and may now be accelerated, said Mathilde Tarif, a CAR specialist and PhD candidate who lectures at the Panthéon-Sorbonne University.
Tarif said the use of trade routes in CAR often fluctuates "depending on the economic situation and multiple crises". In previous decades, merchandise came from Cameroon, Chad, and Congo-Brazzaville, she said, while the Garoua Boulai-to-Bangui axis became the main route during the 2013-2014 conflict when MINUSCA began regular escorts for transporters.
The NGO Refugees International called last week on international donors to help establish a humanitarian air bridge to bring supplies into CAR using non-military cargo planes.
Vladimir Monteiro, the spokesman of MINUSCA, which has more than 10,000 troops stationed in CAR, said securing the supply road from Cameroon "remains a priority". "We continue working on it," Monteiro said.
At a summit last week in Angola, heads of states from the International Conference on the Great Lakes Region, a regional body, called for a ceasefire in CAR, and for rebel groups to allow freedom of movement on the corridor.
For now though, truck drivers remain cautious.
"The government wants to retake the road by force," said Abdouraman Dodo Saoudi, vice president of a Central African transporters association. "But," he added, "the rebel forces are spread on the territory, and nobody knows how many there are."
as/pk/ag