Greece is illegally deporting asylum seekers from the Aegean islands by putting them in orange, tented rescue rafts and setting them adrift at sea, according to a report by Just Security, an online legal forum connected to New York University's law school. 
The report documented at least 11 incidents since 23 March of asylum seekers being found by the Turkish Coast Guard drifting in "orange, tent-like inflatable life rafts without motors or propellants and that cannot be steered".
Advocacy and rights groups have documented cases of the Greek Coast Guard intercepting boats of asylum seekers and migrants and pushing them back to Turkish territorial waters in the past. But the new allegations – which, according to the report, are yet to be explained by the Greek authorities – are different.
According to testimony collected by Just Security and the German news organisation Deutsche Welle, the incidents involve asylum seekers who arrived by boat on the Greek islands, where they spent several hours in the custody of authorities before being taken to port, placed in the inflatable life rafts, and towed back out to sea.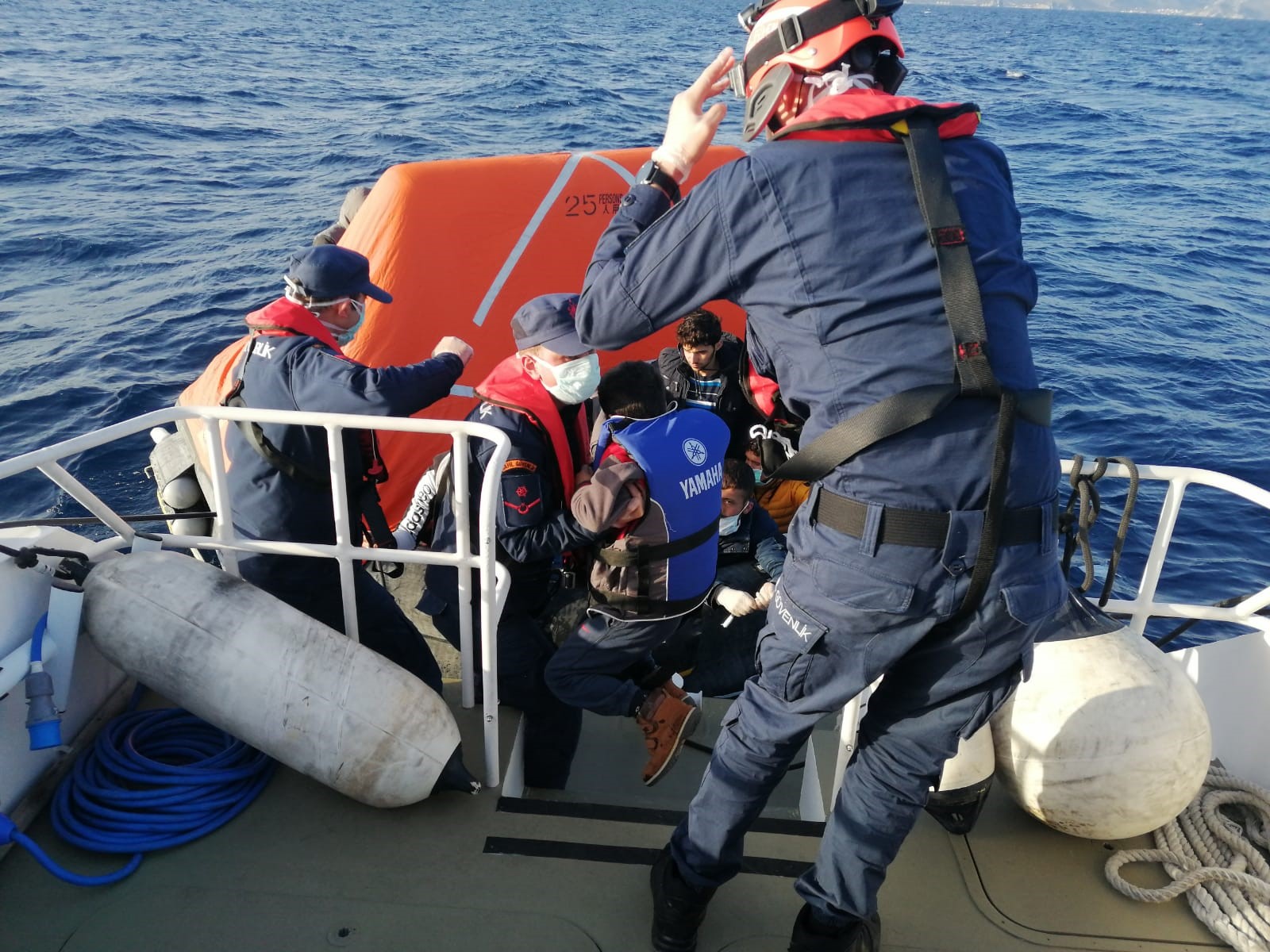 The new allegations follow other reports documenting a spike in forced deportations and violent pushbacks carried out by Greek authorities in recent months along the country's land border with Turkey. 
In March, after Turkish President Recep Tayyip Erdoğan, in an effort to exert pressure on the EU, announced he would no longer prevent asylum seekers from leaving the country, Greek Prime Minister Kyriakos Mitsotakis vowed to turn people back from Greece's borders. 
Deporting asylum seekers without granting them access to asylum procedures is a violation of both EU and international law.
In response to Turkey's move, Greece suspended the processing of new asylum applications for one month at the beginning of March. Due to the coronavirus pandemic, the suspension ended up stretching on for two and a half months. 
Greece's right-wing government has taken a hard line on migration and asylum since coming to power last July, overhauling the country's asylum laws and exerting control over aid organisations helping refugees. Volunteers helping refugees in Greece have faced legal prosecution in the past.
More than one million people crossed the Aegean Sea from Turkey to Greece between 2015 and the beginning of 2016 before the numbers dropped off dramatically following the signing of the EU-Turkey deal in March 2016. Arrivals to the Greek islands increased slightly last year compared to the previous two years, but were still a far cry from the height of the migration crisis. Still, tens of thousands of people are piled up in severely overcrowded camps on the islands, where a perennial humanitarian crisis has simmered since 2016. 
– Eric Reidy
Subscribe to our newsletters to stay up to date with our coverage.