Central African Republic's army and its allies have driven back a rebel group that seized towns around the country amid contested elections in December, but rights groups and residents told The New Humanitarian they committed a string of abuses in the process.
"I cannot file a complaint – against whom would I file it?" said a 32-year-old truck driver who was shot at in December from a checkpoint allegedly controlled by Russian mercenaries and Central African soldiers outside the northeastern town of Grimari. 
Four people in the vehicle – including an aid worker – were killed in the incident, which happened as the group of civilians was fleeing Bambari, 80 kilometres to the east.
Hundreds of thousands of people were displaced when the rebel Coalition of Patriots for Change (CPC) swept through the countryside late last year and launched attacks on the capital, Bangui, to force the resignation of President Faustin-Archange Touadéra.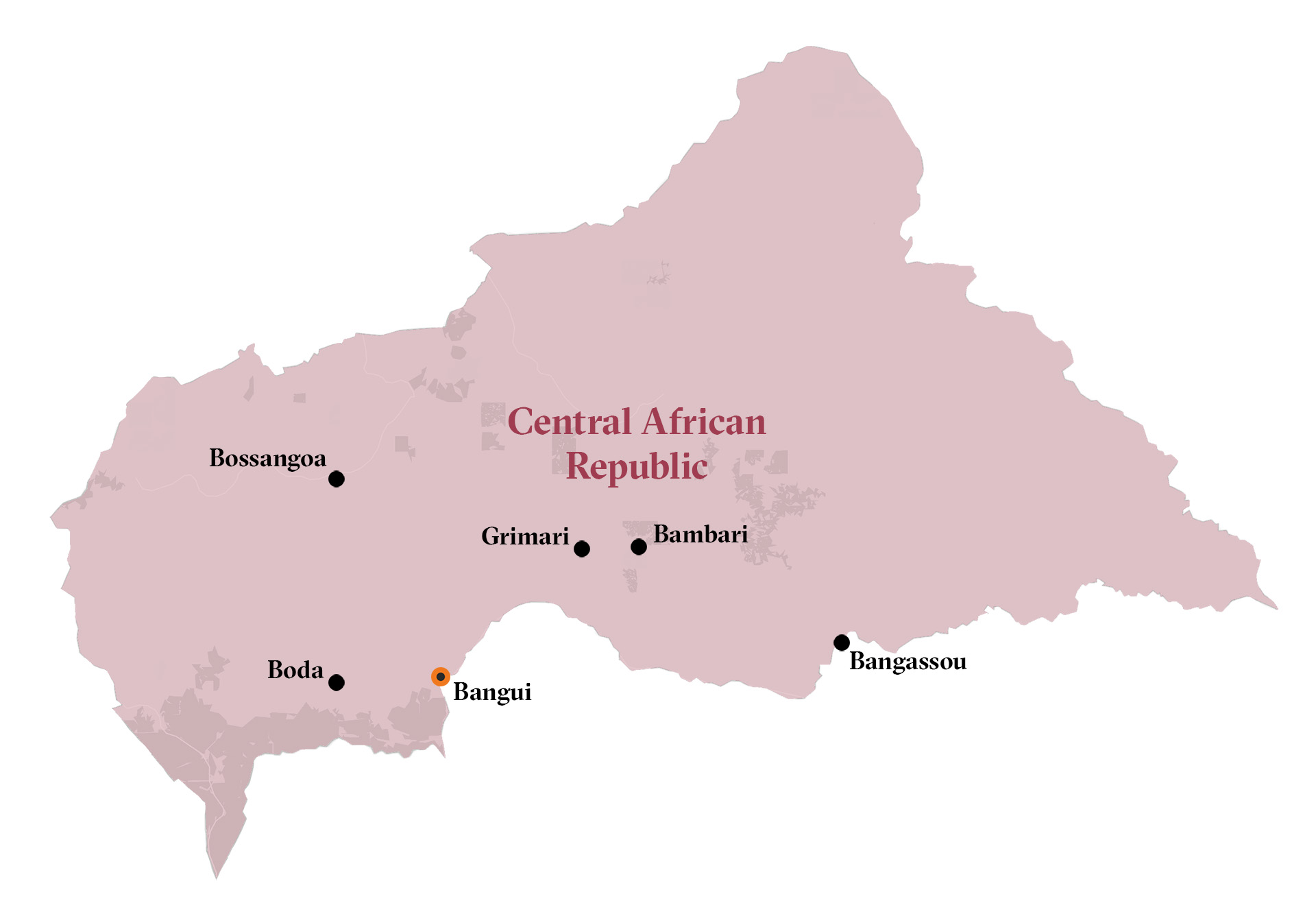 Of nearly 200 rights violations documented by the UN's peacekeeping mission between early October and late December, more than 85 percent were attributed to rebel groups, including the CPC, which is led by former president François Bozizé.
At a makeshift displacement camp The New Humanitarian visited in February, residents spoke of sexual violence, enforced disappearances, and property theft after their villages were attacked by CPC rebels, who also enforced a weeks-long blockade on Bangui.
But UN officials, rights groups, and local residents have also accused CAR's army – as well as the Russian mercenaries fighting alongside them – of serious human rights abuses during ongoing efforts to recapture towns.
Allegations against the army – known as FACA, and under a UN arms embargo since 2013 – include extrajudicial executions of individuals suspected of belonging to the CPC; targeting of individuals associated with Bozizé's political party, the KNK; and heavy-handed enforcement of a state of emergency introduced in January.
Read more → 'Our village is completely destroyed': Displaced Central Africans recount rapes and disappearances
Reports received by the UN working group on mercenaries have, meanwhile, accused Russian private military contractors of mass summary executions, forced displacement of civilians, torture during interrogations, and indiscriminate targeting of civilian facilities.
Aid workers have also been targeted by the mercenaries, according to an internal UN report seen by The New Humanitarian. The report accuses "Russian elements" of breaking into an international NGO base in the northern town of Bossangoa. Relief items, furniture, and other personal belongings were stolen in the incident in March.
"[CAR] is a country that has known heavy fighting for almost 20 years," Abdoulaye Diarra, Central Africa researcher for Amnesty International, told The New Humanitarian. "What changed with this current crisis is the implication of new actors standing alongside the army."
Army abuses
While rebel groups once controlled much of CAR's countryside, and in January had threatened Bangui, the recent operations by the army and Russian mercenaries have chipped away at their power, putting a weak government on the front foot for the first time in years.
Rights groups say an emboldened Touadéra – whose administration receives considerable support from the international community – is using the opportunity to clamp down on political opponents, creating a climate of fear that is particularly palpable in Bangui's pro-Bozizé neighbourhoods.
The alleged abuses by the army, meanwhile, throw into question the large sums of donor money pumped into training and professionalising CAR's security forces in the years that followed the ousting of Bozizé in a 2013 rebel coup, which triggered widespread fighting throughout the country.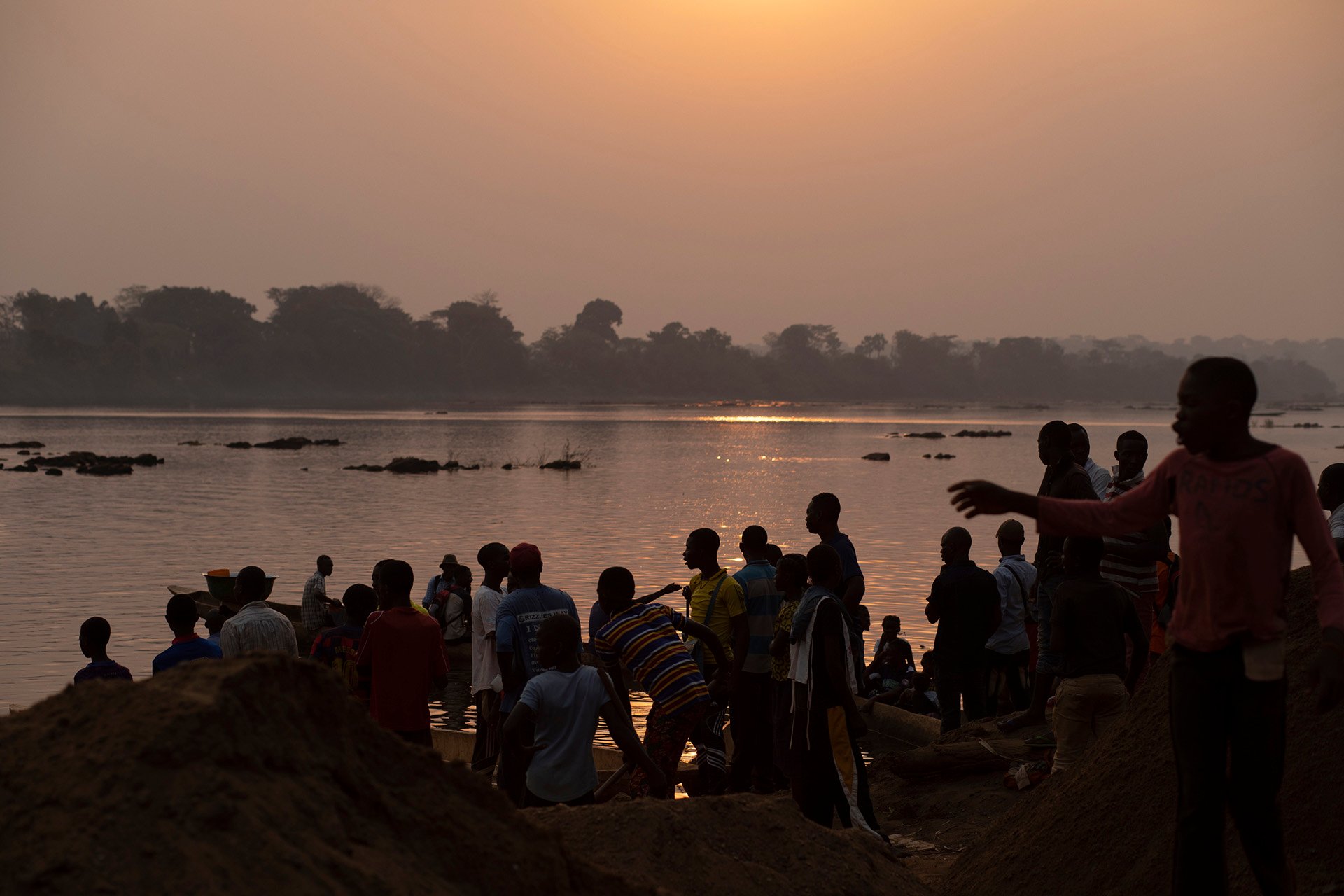 In the southeastern town of Bangassou, which was attacked by the CPC in January, four bodies were found shot dead inside a FACA base, according to multiple aid officials and local residents who spoke to The New Humanitarian.
The individuals are thought to have been killed because of suspected links to the CPC. A fifth individual escaped the base and was treated for a leg wound at a local hospital, according to the aid workers and residents. The individual later fled Bangassou with their family.
In Bambari, CAR's fifth-largest town, civilians – including a woman and a child – were killed during clashes between the CPC and the army and its allies in February, according to a report from Amnesty International.
Following the combat, several inhabitants of Bambari's Muslim neighbourhood – including an aid worker – were arbitrarily arrested by FACA on suspicion of being members of the CPC, local residents told The New Humanitarian.
Rights abuses by the army and its allies were also reported to The New Humanitarian from other parts of the country, but movement restrictions imposed on journalists by the government made it impossible to verify the accounts.
Mercenary violence
Allegations have also piled up against Russian mercenaries, who have had a presence in the country for several years but were bolstered by the arrival of hundreds more in December.
The mercenaries are widely considered to be part of the Wagner Group – a shadowy organisation linked to Russian President Vladimir Putin, who has built close ties to Touadéra in recent years.
At a press conference in March, Russia's ambassador in CAR, Vladimir Titorenko, said "military instructors" are not involved in combat with the CPC and are only allowed to fight if "they are attacked by bandits".
"It is not the goal of Russia to control towns, and it is impossible with only a few instructors," Titorenko said. "Only the national forces – no foreign force – can be guarantors of the country's stability."
Read more → In Central African Republic, disputed polls spark a rebel offensive
But multiple accounts from aid workers, UN workers, and local residents point to the presence of heavily armed Wagner-linked mercenaries on conflict front lines. Shipments of military equipment in Russian Antonov planes were also seen arriving at Bangui's international airport.
Recounting the incident that saw him shot, the 32-year-old truck driver told The New Humanitarian he saw men in military fatigues on the road one evening but assumed they were rebels and didn't realise he was approaching an unmarked checkpoint. 
"It is only when I saw the Russians that I understood," he said. "[By then] it was too close, zero metres... I could not brake."
Four passengers in the truck – one of them an MSF staff member – were killed and several others were wounded, including the driver, whose arm was amputated, and his apprentice, who lost his eye. Nobody has been approached for compensation.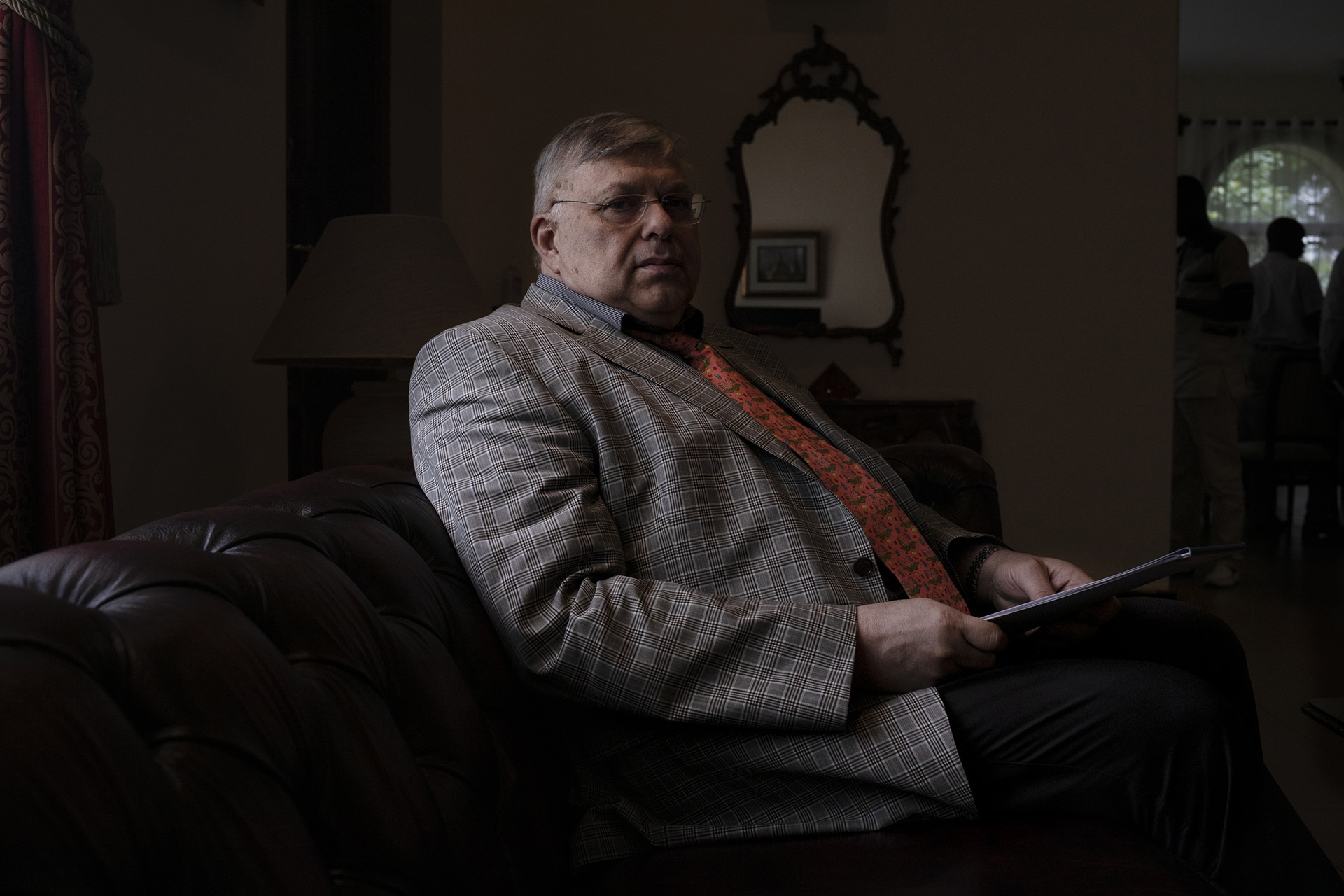 "I can't stop thinking about my now useless life," said the driver, who is no longer able to work.
In Boda, a town west of Bangui, Russian mercenaries have also occupied two schools for the past two months, blocking around 2,000 children from attending class, local residents and rights groups say.
Alleged human rights violations by Russians have not been investigated, according to a UN group of experts on human rights, which also criticised "close contact" between the mercenaries and the peacekeeping mission in CAR, known by its French acronym, MINUSCA.
The working group experts described "coordinated meetings" between the two parties, and Russian mercenaries being present at MINUSCA bases, where some even benefited from medical treatment. 
"This blurring of the lines between civil, military and peacekeeping operations during the hostilities creates confusion about the legitimate targets and increases the risks for widespread human rights and humanitarian law abuses," the experts said.
In an interview with The New Humanitarian, Ange-Maxime Kazagui, the spokesman of CAR's government, described the report's findings as "allegations without evidence", and "a scheme… to undermine our cooperation between the Central African armed forces and Russians".
Political crackdown
Recent abuses haven't been limited to the countryside. Two civilians in Bangui were shot dead and six others were injured by national security forces implementing a nationwide curfew on 11 January, according to a UN report.
A state of emergency introduced on 25 January also resulted in arbitrary arrests and violence against civilians unable to show identity cards to security forces, said Evrard Bondade, secretary-general of the Central African Human Rights Observatory.
"Civilians paid the price [of the measures]," Bondade told The New Humanitarian.
A crackdown on opposition politicians is, meanwhile, also underway. In Bangui, a number of individuals associated with Bozizé's political party have been threatened, arrested, or disappeared, according to their families. Others have taken refuge outside the country.
One member of the KNK, who asked to remain anonymous, told The New Humanitarian that people intent on killing him had turned up at his home in Bangui. "Some friends have been killed," the man said. "I left hoping to escape that fate." 
KNK officials blame two groups for the disappearances: a shadowy pro-Touadéra militia known as the Sharks; and the so-called 7th Territorial Infantry Battalion – formed from a "self-defence" group that spent recent years intimidating and racketeering residents of Bangui's restive PK5 neighbourhood.
Other politicians have been targeted. In January, former president Catherine Samba-Panza was prevented from boarding a flight, while Anicet Georges Dologuélé and Martin Ziguélé – challengers of Touadéra in the recent polls – also said they have been prevented from exiting the country.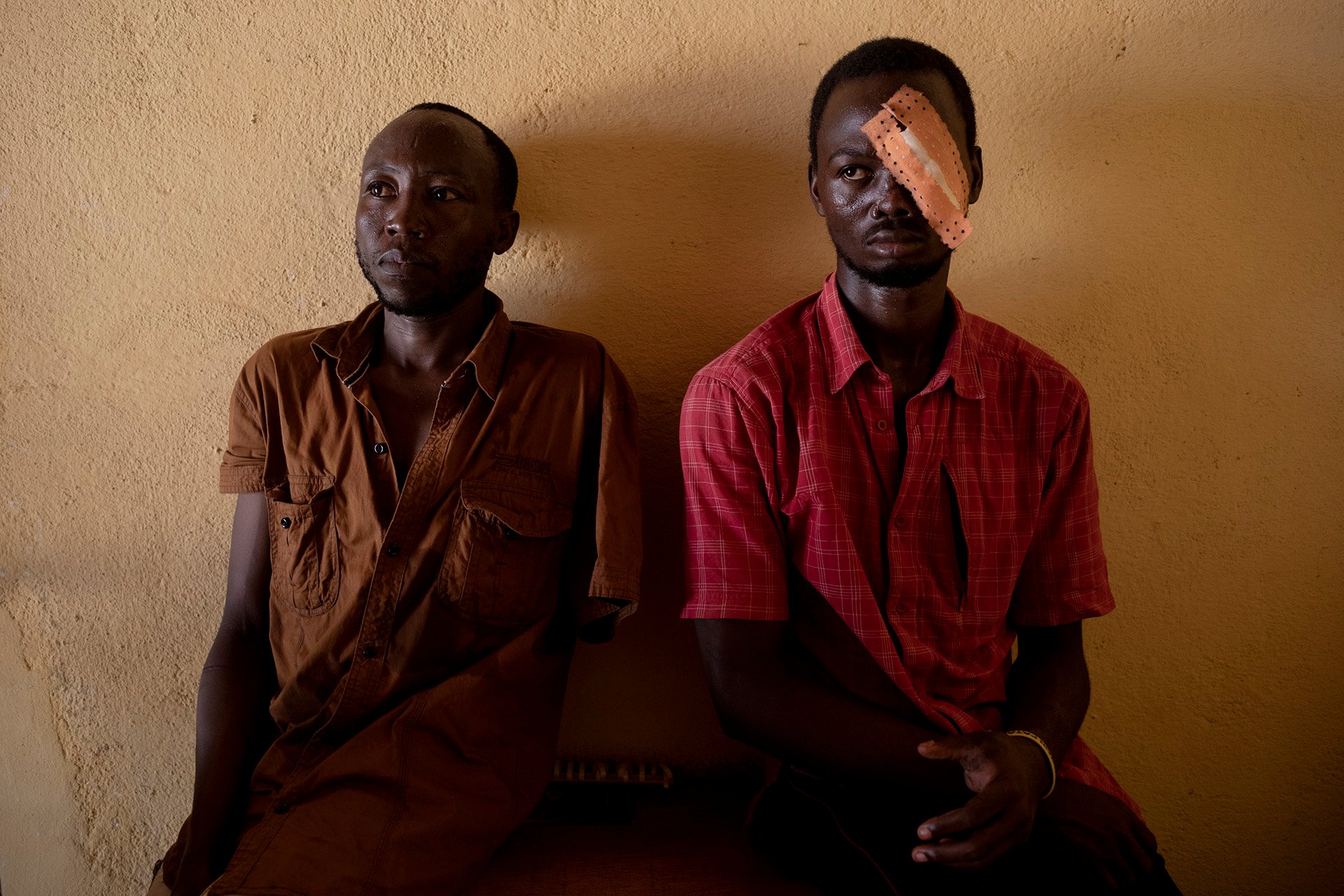 "The government is fearful because they know that they don't have the support of the whole population, and that some of the opponents have quite strong [political] bases," said Igor Acko, an independent Central African researcher.
"There is a dissonance in the action of the government: On the one hand they want to bring people together, on the other hand they put pressure on the opposition," Acko told The New Humanitarian. That is undermining the "victory they have over the rebels", he added.
Despite concerns from rights groups, military operations against the CPC are continuing across the country. In recent weeks, FACA and its allies have arrived in the conflict-hit northern town of Paoua and the strategic diamond-mining town of Bria.
Under pressure, the CPC is splintering. One of the main rebel groups that made up the group – the Union for Peace in Central African Republic, or UPC – announced it had left the coalition earlier this month.
The UPC has since requested to negotiate with the government, but Kazagui said Touadéra's administration has no intention of speaking with the group, or with any other rebel outfit that was party to a peace agreement before they joined the CPC.
"[They] made a coup attempt, destabilised the institutions... and carried out acts against the population," Kazagui said.
as/pk/oa/ag