At a glance: The killings in Beni
More than 260 dead, thousands displaced in past 12 weeks alone.
Most of the victims have been women and children, the UN says.
ADF militant group blamed, but others may also be responsible.
Killings have sparked protests against local authorities and UN peacekeepers.
Ebola relief efforts have been hampered at a crucial juncture.
Many civilians say they don't know why they are being attacked.
Amida Maha and her family were farming their fields when neighbours warned that people speaking different languages to theirs were approaching from nearby hills. Minutes later her mother and 10-month-old brother lay dead, murdered "horribly", said Maha, 19.
Residents of the Democratic Republic of Congo's eastern region of Beni have been at the centre of the world's second deadliest Ebola epidemic for more than 17 months. But now they are contending with the resurgence of another, longer-running crisis: attacks by armed groups that have killed more than 260 people – mostly women and children – in the past 12 weeks alone.
Blamed on a Ugandan Islamist militant group known as the Allied Democratic Forces (ADF), the death toll is the highest residents have faced over such a short time period since a series of similarly gruesome attacks left hundreds dead in 2014.
The recent killings have sparked outrage and mass protests against the authorities here, and heaped pressure on the UN's peacekeeping mission, MONUSCO, which has hundreds of troops stationed in Beni but not for the first time, residents say, is failing to protect them.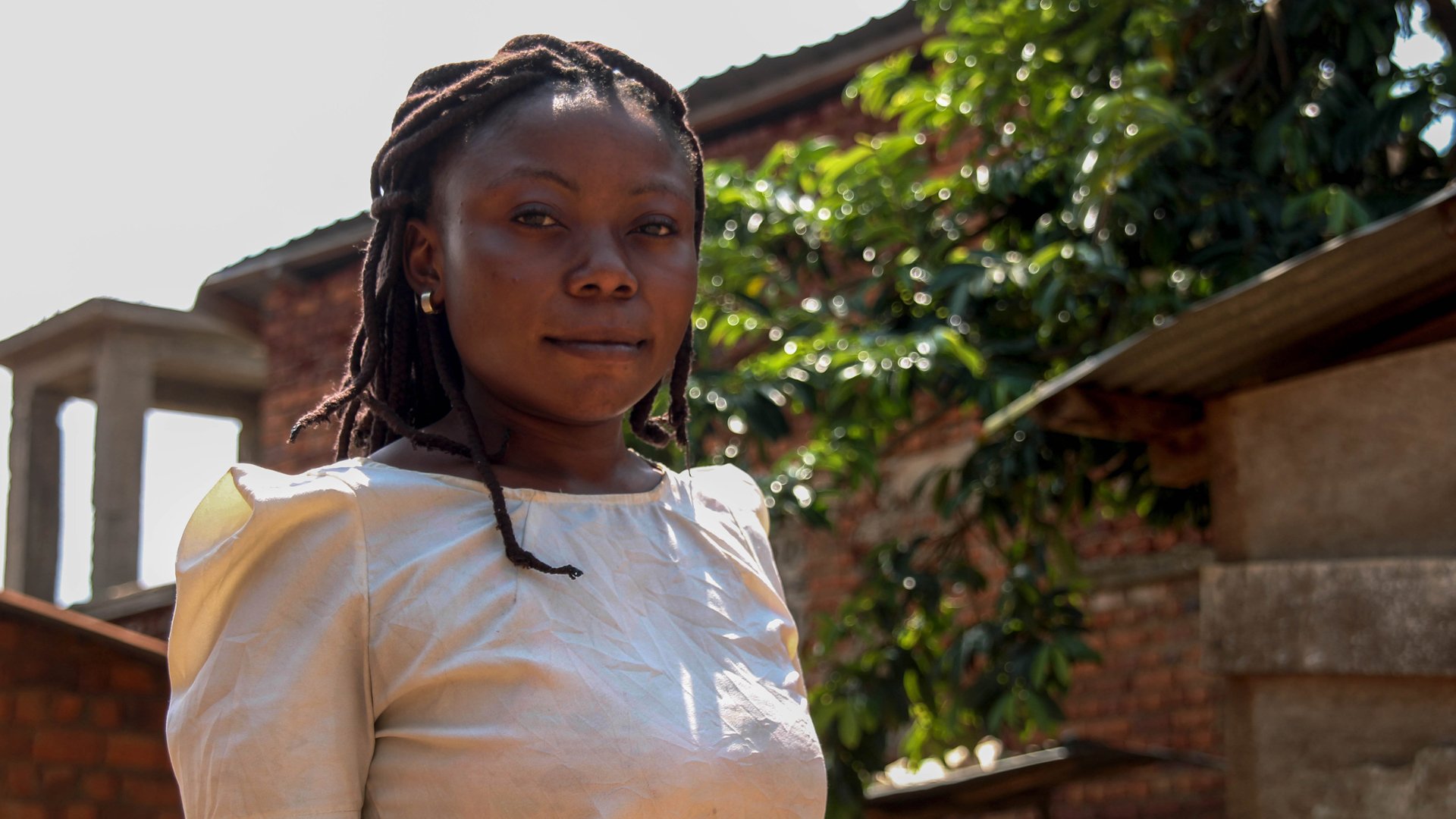 The protests and insecurity forced the temporary suspension of Ebola relief efforts late last year at a critical juncture, with responders trying to stamp out the virus that has killed over 2,200 people and sickened more than 3,400.
Thousands of people have been displaced since November last year, but insecurity has hampered the movement of humanitarian workers, according to the UN's refugee agency, UNHCR. More than 270,000 people are displaced in the region overall.
The recent attacks follow military operations against the ADF by the Congolese army, which is receiving support from MONUSCO. Like operations in past years however, they have failed to eliminate the group – and instead sparked cycles of brutal reprisal killings.
While the Congolese authorities have attributed the recent massacres to the ADF – a poorly understood group with a reputation for secrecy – residents, civil society organisations, and Congo researchers told The New Humanitarian that other groups may also be to blame.
As well as fearing attacks, massacre survivors spoke of the added terror of not knowing who is behind the violence and what their objective is. "We don't know why these people are killing us," said Maha.
Civilians suffer
Formed in opposition to Ugandan President Yoweri Museveni, the ADF made its way to eastern Congo in the mid-1990s.
Islamist in outlook, in recent years it has become noticeably more radical – some reports say the group has received cash from a financial facilitator working for the so-called Islamic State group.
But researchers have warned against dressing up the group's transnational connections – something the government here has been keen to do – emphasising instead its links to local armed groups and communities.
Since 2013, the group's fighters – who may number more than 1,000 – have been held responsible for a series of massacres that are among the deadliest in recent Congolese history.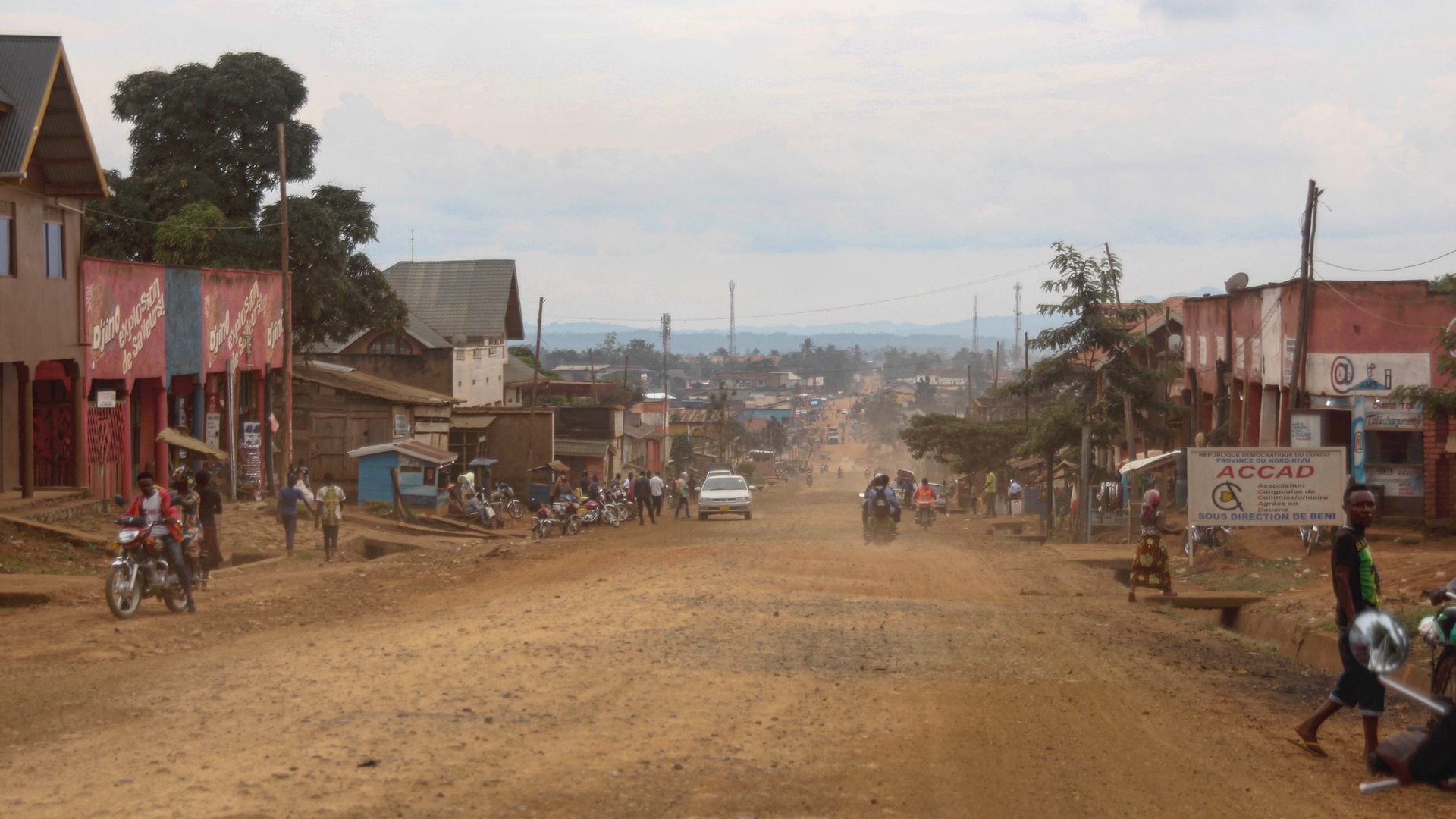 They are believed to be behind countless attacks on Congolese soldiers, the kidnapping of aid workers, and one of the deadliest ever assaults on UN peacekeepers – killing 15 Tanzanians and injuring 44 more in December 2017.
The latest counter-insurgency operations began in late October, with a view to removing a network of ADF camps in the densely forested region between Kamango, Mbau, and Erengeti – an area many have dubbed the "triangle of death".
The army claims to have had some success – capturing combatants and key camps. But the operations have triggered a wave of retaliatory attacks that have shocked many residents and triggered large-scale displacements.
Read more → Congo killings trigger protests, complicate Ebola response
On a recent drive down the main road that leads into the affected region, TNH found village after village abandoned, with many residents fleeing to urban areas around Beni and nearby Oicha – though even there they can be attacked.
Many described a state of near-constant fear: of army mortars that echo through forests during the day, and groups of killers that strike at night. Few dare to leave home after sunset. Some are too afraid to go out at all, even in daylight.
In a village near Oicha – around 18 miles from Beni – TNH met Jeanette Sikulomba, the chief of an all-but-abandoned village, as she sat in the shadow of a shuttered primary and secondary school.
Sikulomba said fighters attacked her village twice in early December: slitting the throats of six people the first time; beheading three people and placing their severed heads in saucepans the next.
"I am truly terrified, but I will not leave," the chief said. "This is my home."
Protests spread
The killings have increased anger at the UN mission, which has hundreds of military personnel stationed in Beni and more than 16,000 peacekeepers overall in Congo.
The peacekeepers have a mandate to protect civilians from armed groups, but in Beni residents interviewed by TNH expressed frustration at their perceived inaction – a common complaint made against the $1 billion-a-year mission, which may soon draw down.
"The whole population rose up; they raised their voices, and they tore these things down."
Amid dwindling trust, protesters have taken to the streets of Beni and other eastern towns, calling on the mission to protect civilians or leave; in one incident they set fire to a UN military base.
Equally fed up with the local authorities, residents have also targeted symbols of the state, burning down the town hall in Beni and taking security into their own hands with a rotating nightwatch system to monitor the streets for attackers.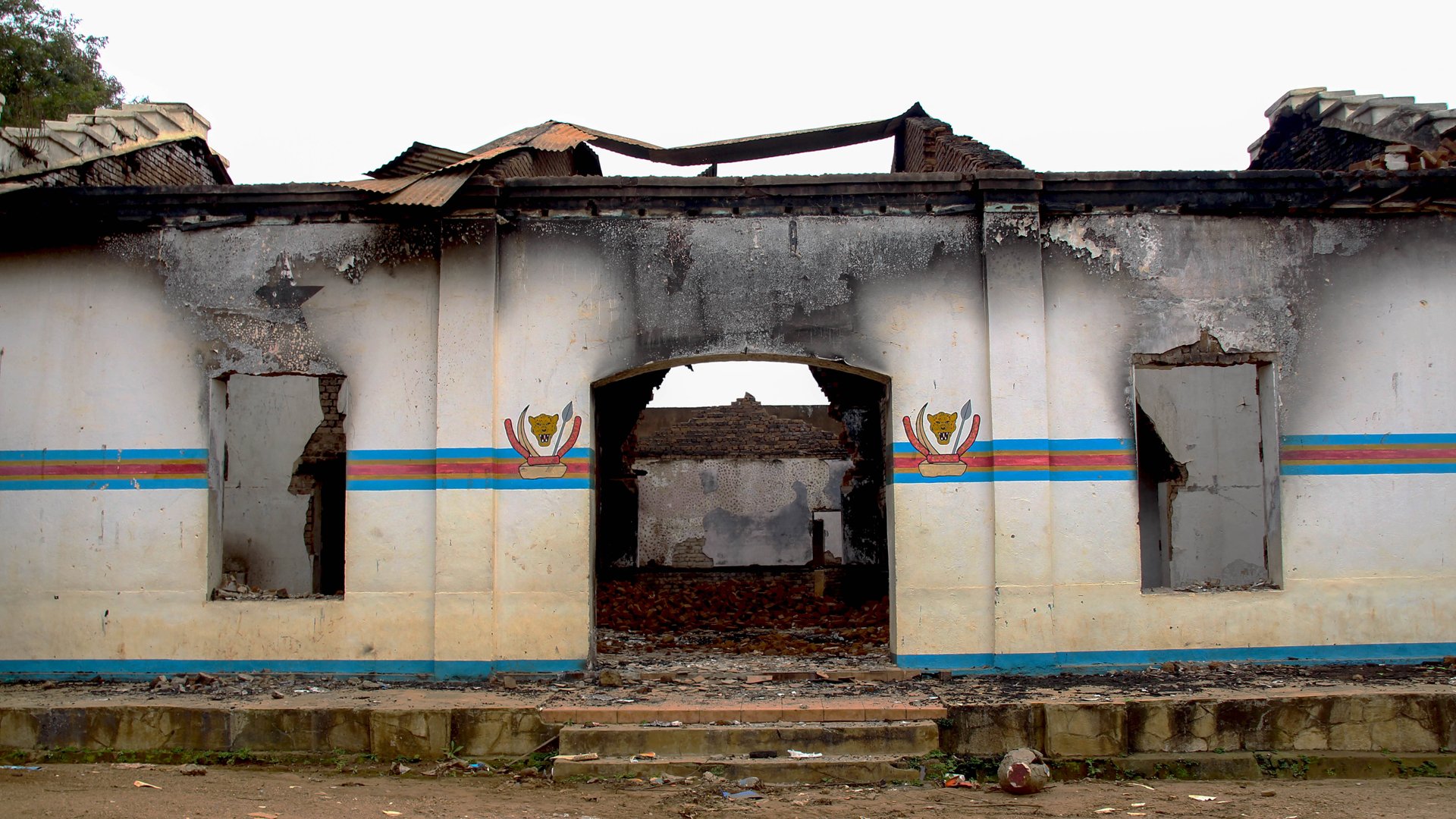 Fabrice Mulwahali, a 21-year-old member of LUCHA, a leading activist group, said the protests – and attacks on UN and government buildings – are tantamount to a "popular uprising".
"The whole population rose up; they raised their voices, and they tore these things down," Mulwahali said.
The police have taken a different view, arresting the vigilantes and torturing them in jail, according to two civil society organisations. Protesters have also been killed – including at least one by a UN peacekeeper.
Read more → In Congo, a 'militarised' Ebola response has fuelled community resistance
The unrest has had a knock-on effect on the wider humanitarian community in Beni. NGOs are often tarnished with the same brush as MONUSCO, said Desire Bonome, Ebola response coordinator with FHI 360, an international aid group.
"When people are demonstrating in the streets and showing their animosity toward the government and MONUSCO, all the humanitarians, not just the UN, need to pull people from the ground," he said.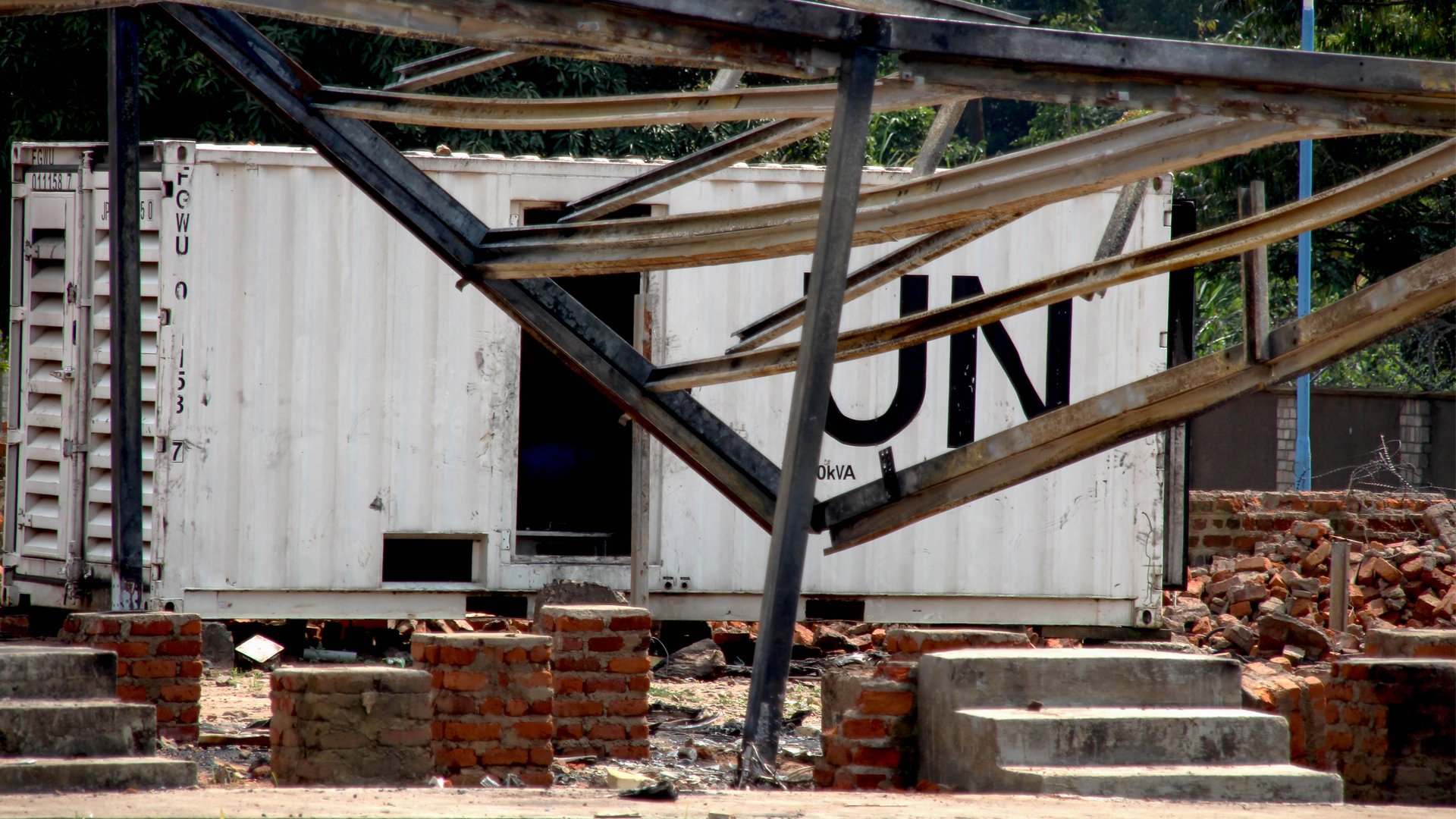 Anger at the police and army can also spill over to Ebola responders, who regularly use local military escorts – something humanitarian groups have criticised and even withdrawn staff in protest over.
Protection needed
Confronted with the protests and allegations of inaction, MONUSCO promised to bolster its support to the Congolese army and conduct joint operations.
But it's not clear an all-out military solution can work against an unconventional guerrilla force like the ADF – if indeed that group's fighters can be held solely responsible.
In the recent wave of killings, residents, civil society groups, and Congo analysts all told TNH they doubted that the group is the only one involved in the current violence. They believe the military and other armed groups may also be playing a role.
This view echoes past research from the New York-based Congo Research Group, which found that the ADF has deep local connections and has conducted killings alongside other armed groups – including the Congolese military.
"In a normal conflict, the enemy fights the army. Here, they come for the civilians."
Army officials are alleged to have actively recruited participants in past massacres attributed to the ADF, even while leading operations against them, and have regularly supplied the group with ammunition, food, and uniforms.
Experts say the current violence has patterns inconsistent with the ADF's historic mode of operations, for example a substantial reduction in abductions – a known tactic of the ADF. Residents also reported to TNH that attackers were speaking Kinande, Kinyarwanda, and Lingala – languages rarely used by ADF combatants.
"All of these red flags keep popping up that make you wonder why certain claims are being made about the violence that don't seem to comport with any kind of reality about ADF," said Daniel Fahey, visiting professor at the University of Notre Dame and a former member of the UN's Group of Experts in Congo.
Given the ADF's allies in the army – and its tendency to lash out when provoked – the International Crisis Group says the UN should seek to better understand the group's local connections, and encourage those with sympathies to renounce their links.
For now, residents are just pleading for basic protection. As Sikulomba – the chief of the almost abandoned village – put it: "In a normal conflict, the enemy fights the army. Here, they come for the civilians."
With additional reporting from Rodolphe Mukundi.
rf/pk/ag