Growing numbers of young Gambian migrants and asylum seekers risk being deported from Europe under an unpopular returns programme, feeding political instability in The Gambia, where a fragile government is struggling to make progress after decades of authoritarian rule.
Political tensions are rising in the small West African nation over President Adama Barrow's decision to stand in next year's election, rescinding an earlier promise to serve only three years.
Protests have already turned violent, with at least 137 people arrested and two dozen injured in clashes with riot police on 26 January over demands for Barrow to quit – led by the pressure group Operation Three Years "Jotna" ("Enough").
The coalition government has since banned the group and closed two radio stations, raising question marks over The Gambia's democratic transition three years after the fall of longtime dictator Yahya Jammeh in January 2017. The government's failure to create more jobs in a country of 2.3 million people is adding to the growing frustrations.
Meanwhile, several European nations have been toughening their asylum laws, with some embracing The Gambia's newfound democracy as an opportunity to increase returns.
Dembo Sanneh, 25, is one of hundreds of migrants and asylum seekers deported from Europe and now trying to rebuild their lives in a country where the youth unemployment rate remains over 40 percent.
"Germany was my destiny," he told The New Humanitarian in October, slouched in a sparse office in Brikama, a sprawling settlement outside the capital, Banjul, that served as a resource centre for returnees. "It was like I went to paradise, then I came back to the same situation and I had to start all over again."
Sanneh had scraped a living as a tailor's assistant in Brikama before taking the "backway" in 2015, as irregular migration to Europe is known in The Gambia.
Read more → Taking the 'backway' out
After arriving by sea in Italy, Sanneh travelled to Germany and lived there for three years in an asylum hostel in Baden-Württemberg state, learning German and carpentry skills.
"Really, for the first time, I was having hope that I can succeed," he said. "I was going to school. Even if my life wasn't perfect, I felt I could make it there."
Having waited over two years for a decision, his asylum application was rejected. He was returned on a flight to Banjul soon after, in August 2018.
Deportations
Sanneh was one of 144 Gambians deported from Germany that year. Most were from Baden-Württemberg, where Gambian asylum cases have been concentrated.
Out of the 40,000 Gambians who arrived by sea in Europe between 2014 and 2017, during the peak years of the Mediterranean migration crisis, very few have been granted refugee status.
Many, like Sanneh, were rejected after the 22-year regime of Jammeh collapsed in the face of popular protest. Now, most of these migrants have no legal right to remain in Europe but are currently residing in Germany, Italy, and Spain.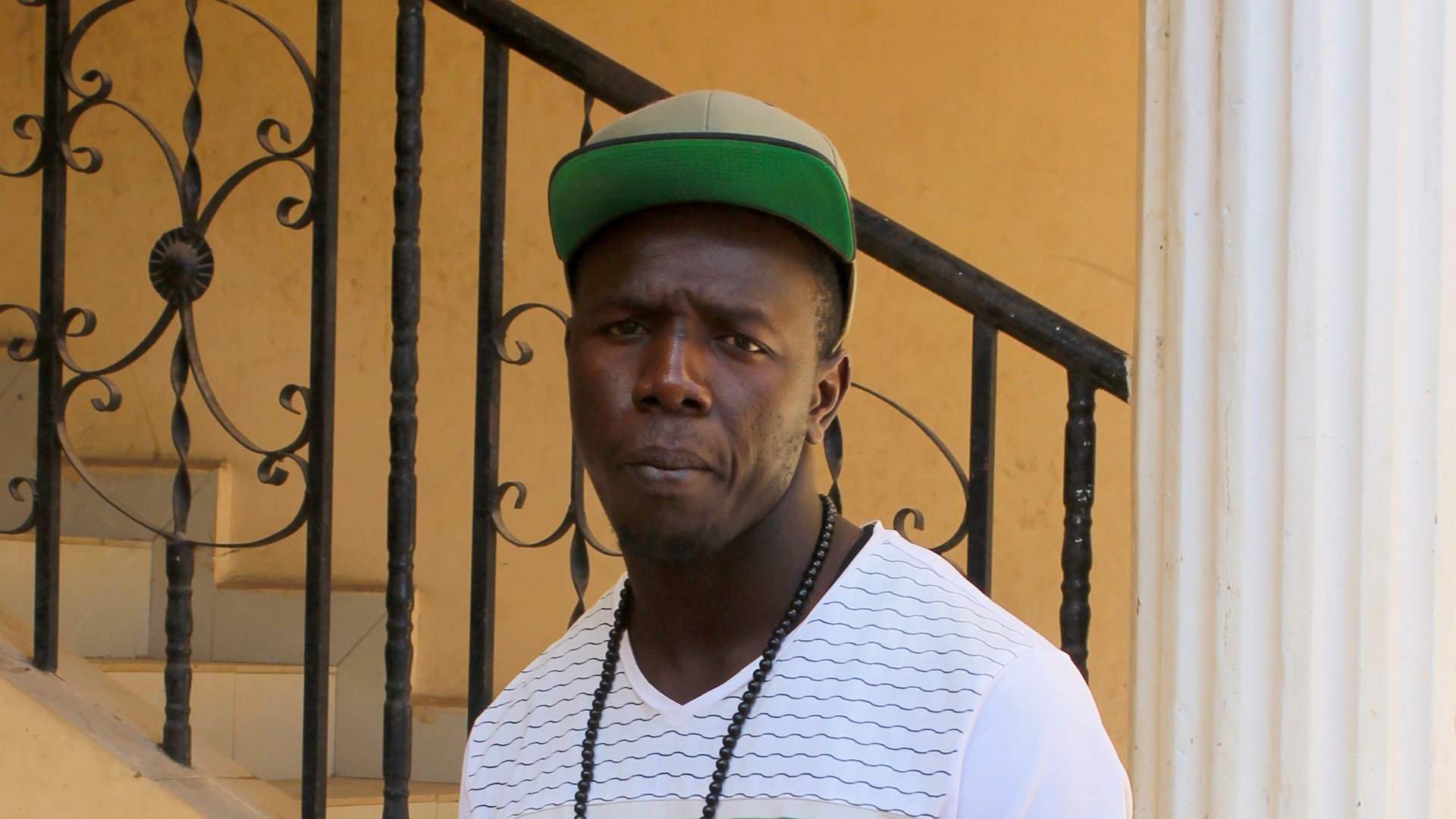 Returns from Germany began accelerating after the Gambian government agreed to greater cooperation with the EU on returns in a non-binding "good practice" accord reached in May 2018.
"Politicians want to show they are doing something [on immigration]," said Birgit Hummler of Gambia-Helfernetz (Gambia Helpers Network), part of the Refugee Council of Baden-Württemberg – a refugee rights NGO. "They want to send the message that if you come here you will be unsuccessful."
Many deportees "were in steady jobs, had been living in Germany for several years, and were well-integrated", Hummler said. "People whose asylum applications are rejected always live in fear of deportation."
In Germany, around 2,600 Gambians are at imminent risk of deportation, and a further 6,000 asylum cases are pending. All told, an estimated 10,000 Gambians in Germany are potentially subject to return, according to a report by Berlin-based think-tank the European Stability Initiative.
Thousands more Gambians are potentially at risk of return around other European nations, although deportations from Italy and Spain have so far remained very low.
Political tensions
With competition for jobs already tough, the prospect of thousands of Gambians – mainly young men – being deported back home is deeply unpopular in The Gambia and a politically volatile issue for Barrow's already shaky coalition government.
Barrow won some breathing room in March last year when he refused to cooperate on deportations in reaction to a public outcry over a flight from Germany carrying 20 deportees who reportedly arrived without authorisation in handcuffs and shackles.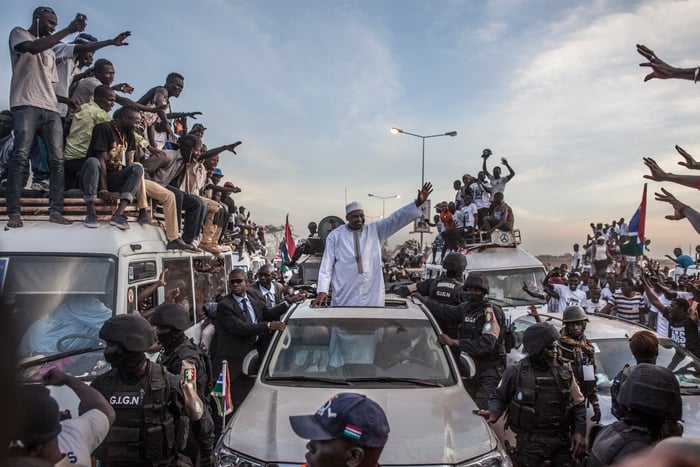 The government argued that Germany was breaching the agreement that returns should be at a manageable rate – although there is no specific target.
But the moratorium was likely to only ever be temporary: the EU is The Gambia's main development partner, providing 55 million euros in budgetary support, which includes three development projects focused on tackling the root causes of irregular migration under the EU's Trust Fund for Africa (EUTF) programme.
Return flights were quietly resumed towards the end of 2019.
Research published last November by the Arnold Bergstraesser Institut (ABI) points to the high political stakes for The Gambia in returning rejected migrants, especially when remittances from the diaspora, including from irregular migration, account for 15 percent of its GDP.
"Returning too many too quickly will overburden the country's struggling government, risking its political stability," found the report, co-authored by Judith Altrogge and Franzisca Zanker.
"They left out of hopelessness and are coming back to the same situation. They are being forced to accept their fate of poverty."
There is concern among Gambians that an increase in deportations could deepen social instability.
"Bringing everybody back could set the country on fire and create a conflict zone," warned Lamin Darboe, chief executive of the National Youth Council, which runs youth training programmes that include returnee migrants.
Deportees often arrive back penniless, having driven their families into debt and facing the challenge of rebuilding their lives in a country where jobs and government support are scarce. Just under half the population lives below the poverty line.
"They feel the stigma of having made it to Europe but returning empty-handed. Some deportees are too ashamed to go back to their communities," said Darboe. "They left out of hopelessness and are coming back to the same situation. They are being forced to accept their fate of poverty."
Trying to fit back in
Sanneh is still struggling to fit in back home and has not found work since his return.
"My family do not trust me anymore because I borrowed money from them [for the journey]. I try to explain what happened, but it's not easy for them to understand," he said. "If you are deported and have nothing to do when you come back, family and friends are worried that you might depend on them. They try to run away from you."
Some reintegration assistance is available through The Gambia's joint-EU returns and reintegration programme – initially launched by the UN's migration agency, IOM, to support 4,000 Gambian migrants assisted to return from Libya and Niger since 2017.
Read more → Returning from Libyan detention, young Gambians try to change the migration exodus mindset
The reintegration packages can include assistance with skills training, linking to the national youth employment initiatives, incentives for microbusinesses, and psychosocial support.
But Sanneh did not feel ready to take up the offer of reintegration assistance.
"I know I can have support," he said. "But [after being deported]... I don't want any more stress or to be involved in something new. I just wanted to go away by myself."
As part of its strategy to curb irregular migration, the government has introduced a tranche of youth training and entrepreneurship schemes, funded by the EUTF.
"The youths are embarking on the 'backway' for the same reasons as under Yahya Jammeh."
After criticism that the government's original Youth Empowerment Programme was too educationally selective, a broader approach called Tekki Fii ("You can make it here") – including training programmes for low- and non-skilled Gambians – was launched last April.
While the ABI study found these programmes were helpful on an individual basis, Zanker noted that economic opportunities for most Gambians had not evolved. "The nature of the programmes is not going to structurally change the economic situation in Gambia," she said.
Pressures to leave
Sixty-two Gambians – including women and children – drowned in a shipwreck off the coast of Mauritania at the beginning of December 2019 in The Gambia's worst migration tragedy – a stark reminder that people here are still willing to undergo dangerous journeys to leave.
"The youths are embarking on the 'backway' for the same reasons as under Yahya Jammeh," said Mustapha Sallah, a returnee who became an activist after he was repatriated from a prison in Libya and formed the group Youths Against Irregular Migration, or YAIM.
Following the disaster, Sallah said he visited the port town of Barra, where the sunken vessel had started its journey. He was told how long queues of people had tried to get on the boat. "One [family] compound sent 12 people," he said. "They are spending a lot of money [on trying to get to Europe] that they could use here. It's all because they feel there is no hope here."
Most Gambians who are still in Europe do not want to return, despite often enduring further hardships abroad brought on by hardening immigration policies.
Lamin Saidy Khan, who featured in a film for TNH last year, was forced to leave his hostel in Rome after then-interior minister Matteo Salvini toughened Italy's asylum laws in December 2018 and abolished the humanitarian protection status of many asylum seekers, leaving thousands, including Saidy Khan, without any support.
Read more → No way back: New law adds pressure on asylum seekers in Italy
Not wanting to join the growing ranks of migrants sleeping on the streets and in dilapidated squats, he travelled to Germany in September 2019. After being caught by the German police on a train trying to reach France, he was given accommodation in the state of Bavaria, where he is now attending German language classes.
"I want to stay and make my life here," he told TNH earlier this month.
Saidy Khan's fate will be decided by politicians. He may be returned to Italy, as 2,800 other Gambians were from Germany in 2019. Many end up ping-ponging between the two countries. But he could also be woken in the night by police at his door and deported back to The Gambia.
lh/oa/ag