Most serious humanitarian crises are conflict-related, and two thirds go on for years. Conflict is the leading cause of human pain and suffering – so the more peace there is, the less need for humanitarian relief. Why wouldn't you try to cure the underlying condition while treating the symptoms?
Efforts to relieve human suffering, foster social progress, and ease conflict should go hand in hand, according to the "triple nexus" approach. But that's easier said than done and might even make some situations worse.
Emergency relief and longer-term development projects have traditionally been managed and budgeted separately. The nexus demands that those two categories of international aid work together more closely and fit in with programmes supporting peace.
Will COVID-19 be a turning point for the nexus approach or a dead end? How else will COVID-19 change humanitarian action and international aid? Tell us what you think.
"Humanitarian response, sustainable development, and sustaining peace" are "three sides of the same triangle", UN Secretary-General António Guterres said in his inaugural speech to the General Assembly in 2016, reinforcing the so-called triple nexus as the dominant orthodoxy for the aid sector.
The triple nexus (joining up the development, humanitarian, and peace "pillars") picked up momentum in February 2019, when members of the Organisation for Economic Co-operation and Development – the world's leading donors – adopted a "Recommendation on the Humanitarian-Development-Peace Nexus".
This text committed signatories to "incentivise and implement more collaborative and complementary humanitarian, development and peace actions, particularly in fragile and conflict-affected situations".
For critics, this risks doing all three badly – and drags humanitarian relief from principled neutrality into the political arena and the calculus of peace negotiations. For many, on the other hand, this joined-up approach is not that new and makes a lot of sense.
Joined-up programming
In the West Nile region of Uganda, for example, US-based NGO World Vision is targeting an area hosting 50,000 refugees in a bid to reduce tensions with the local community over land and other resources through a project it calls Mission to Increase Capacity and Hope, or MICAH.
This includes: village savings and loans associations to develop a communal support system; helping to agree equitable access to grazing grounds to reduce tensions; and peace-themed music, drama, and sport sessions to better integrate host and refugee children.
Programme manager Mary Njeri told The New Humanitarian that World Vision was seeking to "take into account both the immediate and long-term needs of affected populations, and enhance opportunities for peace". 
The approach, she said, was based on the type of work World Vision might do in a long-term community development setting, but she described it as "far leaner, quicker to implement, and more cognisant of the fragility that exists within refugee and host communities".
Meanwhile, in Myanmar, conflict adviser Mary Rose O'Brien said peacebuilding approaches are being used alongside humanitarian response to "strengthen social cohesion… [and] support the effectiveness of development interventions". O'Brien works with the Durable Peace Programme (DPP) – an EU-funded consortium of seven international and national NGOs hosted by Oxfam.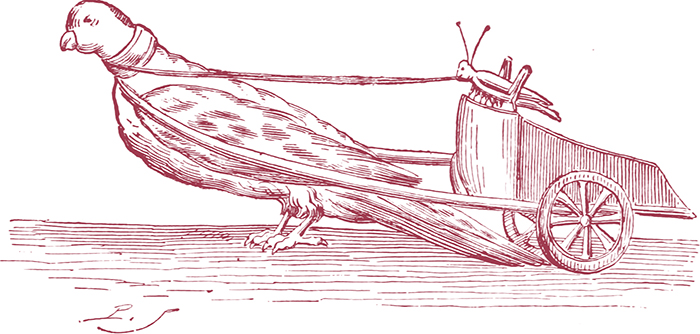 "When I speak with policymakers about the triple nexus in Myanmar, they often have an idea in their heads about a villager who receives rice at the same time as participating in a livelihoods programme and is then sent off to join talks at the national peace process," she said. "But, in practice, it doesn't really work like that."
O'Brien, normally based in Yangon but currently in the United States due to the COVID-19 pandemic, said it was about an "integrated approach" and "ensuring conflict sensitivity across all pillars", such as "managing social hostilities" between different groups as well as competition for limited resources.
Yet, despite these apparently positive examples, many aid workers and specialists consulted over the course of this in-depth series retain deep reservations about the peace pillar of the nexus and the risks associated with blurred mandates and compromised humanitarian principles.
Difficult definitions
A sticking point is the lack of consensus about how to define peacebuilding, said Lorenzo Angelini, a policy officer at the European Peacebuilding Liaison Office (EPLO), a grouping of NGOs and think tanks. 
"There are competing visions of what the peace component should be about," he said. "It is important to ensure that it relates to peacebuilding and that it is not synonymous with military instruments and the use of military force, as some actors are rightly worried about."
What does peacebuilding mean?
One of the problems with wrapping peacebuilding (and security) into the triple nexus is that the term spans a very wide spectrum of action, from intercommunal football matches all the way to helicopter gunships in the Sahara.
Humanitarian doctrine says that if people are in severe need then that should be the only yardstick: never should such decisions become entangled in other factors. If location A needs help more than location B, then location B doesn't get the same resources, regardless of the pressures or the consequences. Nexus programming could simply mean thinking about "do no harm": projects should avoid inadvertently fanning tensions, by appearing to favour one side or another in a tense situation, even if one side might empirically have greater needs. 
Much peacebuilding work might appear to co-exist comfortably with relief and development: as with World Vision in Uganda, community social cohesion programmes can involve bringing different ethnic, religious, or political groups together to try to break down barriers and forge new relationships. 
But what happens when peacekeeping, political diplomacy, and peace negotiations may need a bit of help? When governments and armed opposition groups are close to inking a deal, should aid money be used to help oil the wheels and incentivise political compromise?
At the other end of the scale, some international military spending and UN peacekeeping costs, for example, can be counted as developmental aid. In Somalia, the Democratic Republic of Congo, and Mali and other parts of the Sahel, "peacebuilding" could be defined to include armed actions against insurgent groups. Counter-insurgency strategies to coax fighters and supporters to turn their backs on groups seen as extremist may include "hearts and minds" activities that may look like development projects – a well, a road, a school, or jobs. But if the legally recognised state is seen as rapacious, and that has fuelled support for the insurgents, what then?
A report by VOICE, a network of European NGOs, also raised concerns about the potential "instrumentalisation of humanitarian aid for political purposes". 
"If there is an insistence on supporting peace processes or stabilisation in a conflict setting, there is the very real risk that principled humanitarian action cannot be effective," said the report, published in late 2019.
Under the nexus approach, planners from the three sectors ought to agree on some shared goals, or "collective outcomes", which their respective projects can aim towards.
"The concerns about the triple nexus among our members are definitely very high, and there is a lack of consensus about what it means."
In the Democratic Republic of Congo, the VOICE report noted: "The peace element was seen to be dominating conversations around collective outcomes to the potential detriment of humanitarian access to vulnerable populations."
Celia Cranfield, a senior advocacy officer at VOICE, told TNH: "The concerns about the triple nexus among our members are definitely very high, and there is a lack of consensus about what it means. 
"The EU is a humanitarian aid donor, the EU is a development donor, but the EU is also a political actor in many contexts, so peace looks very different from all of these perspectives, and between donors themselves."

All aboard?
Despite these concerns from NGOs and other field-based aid analysts, the donors TNH contacted insisted they were fully behind the triple nexus, including the peace pillar.
"Humanitarian actors need to work in a more conflict-sensitive way and peace actors need to work in ways that reduce humanitarian needs," Rüdiger König, director general for crisis prevention, stabilisation, post-conflict peacebuilding and humanitarian assistance at the Federal Foreign Office of Germany, told TNH in an email. 
"Germany," he added, "has strongly advocated to include the peace element in the relevant OECD recommendations and in our own nexus pilot countries – of course while respecting the different mandates and roles of the involved actors."
Read more → Searching for the nexus: It's all about the money
The UK is another nexus champion and, in an emailed statement, the Department for International Development (DFID) said: "The world's most vulnerable people often live in fragile and conflict-affected states which is why the UK's humanitarian, peacebuilding, and development programmes work together.
"The UK is investing in health and education, and supporting growth, peacebuilding and good governance, alongside life-saving humanitarian work, to address short-term needs as well as the root causes of crises."
However, a source close to the International Network on Conflict and Fragility (INCAF) – an affiliate of the OECD's Development Assistance Committee (DAC) that comprises donors, UN agencies and multilateral financiers like the World Bank – said the picture was not quite so rosy as official media positions make out. 
"There is a growing question in donors' minds as to whether the peace actors should be part of the nexus," the expert said, adding: "And actually what we're discovering now is that even some of the peace actors themselves are wondering if they want to be part of this."
Inge Brees, a senior EU advocacy officer with CARE International, acknowledged the challenges of defining the peace part of the nexus, both within organisations like her own and, at the policy level, for donors.
"I think the danger of wanting to be too inclusive is that some actors will just pull out," she said. "When the UN was going for an integrated approach in Somalia… several humanitarian NGOs there said they wouldn't go to the UN compound for meetings with [the UN's emergency aid body] OCHA because they felt they were then going to be implicated in the conflict [or] associated with the part of the UN that had an explicit role in the conflict."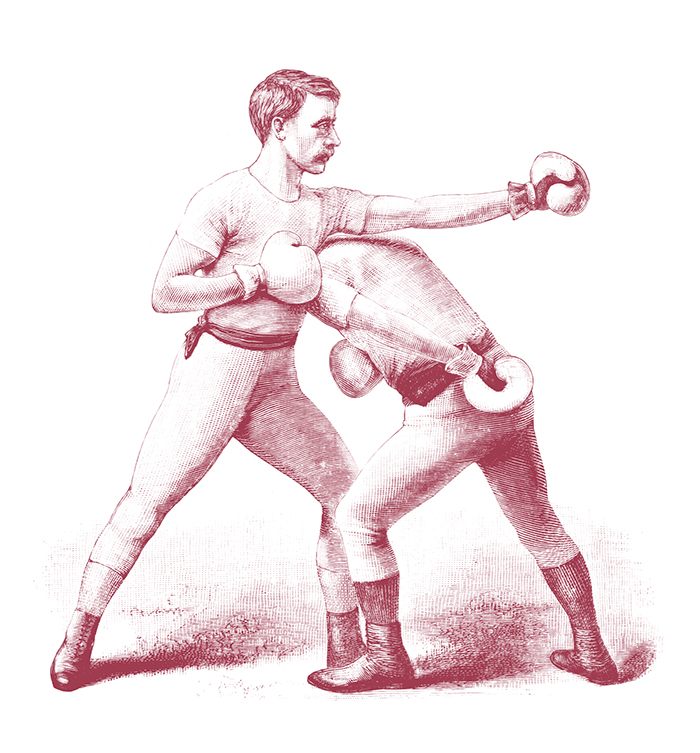 There also appears to be discord at policy level within parts of the European Commission – by some measures the largest donor, with several departments involved in international spending – about how to handle the peace element of the nexus.
TNH has been told by several policy specialists that a joint EU paper on the peace part of the triple nexus, expected at the start of 2020, is nowhere to be seen. A spokeswoman confirmed EEAS (foreign affairs and international security), DEVCO (development aid), and ECHO (humanitarian aid) were "working on" a paper on the peace element of the triple nexus, but she said it was "internal, it will remain internal and will not be published".
Blurred lines
One place where there are concerns about the peace part of the nexus is Mali.
As TNH has previously reported, so-called Quick Impact Projects delivered by MINUSMA, the UN's peacekeeping force in Mali, have been accused of blurring the lines. The provision of services and projects by an armed force – and a party to the Mali conflict – muddles the distinction between impartial aid providers and the military, of whatever stripe, attempting to achieve security goals by non-military means.
In its 2019 report, Realities and Myths of the Triple Nexus, the Harvard Humanitarian Initiative, a US research unit, is scathing in its assessment of nexus programming in Mali and called for "urgent introspection" about the policy in such a complex context.
It questioned the UN's decision to only work in government-controlled areas and concluded that "peacebuilding has been subsumed by the counterterrorism agenda" with "short-term security gains… prioritised over more extensive, long-term, inclusive, bottom-up peacebuilding efforts".
The study, based on 130 interviews, proposed that given the complex conflict sensitivities within Mali, it would be better for each leg of the "triple nexus" to work on its own, rather than for organisations to look to align their operations and goals, which risks more politicisation.
"One should be cautious about the assumption that breaking down bureaucratic silos can render distinct but compatible altruistic activities more effective," it concluded.
Read more → Searching for the nexus: priorities, principles and politics
Andrea Steinke, a research fellow at Berlin's Centre for Humanitarian Action (CHA), said: "I think an extremely militarised context like Mali makes the discussion about the triple nexus kind of impossible. You have so many different, different actors. You have MINUSMA, which is supposed to be a peacekeeping mission but it is not a factor of stability… it's a target itself."
Do no harm
Scott Weber, president of Interpeace, a Geneva-based NGO supporting locally led peacebuilding initiatives, sees things differently. 
He describes the nexus as not about integrating humanitarian, development, and peace action, but rather about understanding how the three are "actually intermixed quite naturally and organically on the ground".
Challenging what he called the "almost allergic reaction" of humanitarians to integrating a peace dimension into their work, Weber said: "No one is asking humanitarians to become peacebuilders, but they do need to understand the footprint they are leaving in a conflict zone."
Oxfam's O'Brien wants to take it a step further. "For me, I see that even with nexus initiatives, the focus often remains on the humanitarian pillar, with peacebuilding considerations brought in at the end. 
"But, in future, I hope we see nexus initiatives that use peacebuilding as the starting point, one that addresses the root causes of conflict and triggers for instability – and then integrates humanitarian and development initiatives that strengthen intercommunal bonds and resilience."
Meanwhile, despite his reservations about the nexus, and concerns about increased bureaucracy due to the policy, EPLO's Angelini is encouraged by new dialogue around conflict sensitivity in humanitarian programming.
"I think it's a good thing that these conversations are taking place," he said. "Because it is getting harder to ignore the importance of conflict sensitivity in aid programming."
lr/bp/ag