Border processing centres for asylum seekers, more cooperation with third countries, an increased focus on repatriation, mandatory responsibility-sharing between EU member states, and an end to the Dublin regulation: the European Commission, the EU's executive body, today released its long awaited New Pact on Migration and Asylum. 
In the months before its launch, civil society groups urged the Commission to use the New Pact as an opportunity to change course from policies they say have trapped people in dangerous situations in Libya, seen European states turn their backs on rescuing people at sea, created a humanitarian crisis on the Greek islands, led to human rights violations at the EU's borders, and criminalised volunteers. 
The EU's 27 member states have struggled to settle on a common approach to migration and asylum since 2015, when over one million people – mostly Syrian refugees – crossed the Aegean and Mediterranean seas. States have been divided over how to share responsibility for asylum seekers – the vast majority arriving in Greece, Italy, and Spain – but have largely agreed on partnering with third countries to make it more difficult for people to reach the EU's borders.
Arrivals have decreased precipitously since 2015. So far this year, just over 55,000 asylum seekers and migrants have crossed the seas – the largest numbers from North Africa and the Middle East – and at least 495 people have died or gone missing (in the past five years, that number stands at over 11,000). Yet, the issue has transformed politics in Europe, fuelling the rise of far-right political parties, and remains a hot button topic. The coronavirus pandemic has also provided cover for some EU countries to implement hardline migration policies, including illegally pushing people back from their borders.
The EU's 27 member states have struggled to settle on a common approach to migration and asylum since 2015.
In its 2020 Work Programme, the Commission promised to put forward a "more resilient, more humane and more effective migration and asylum system". And in a press briefing in Brussels to trumpet the release of the New Pact, Commission Vice-President Margaritis Schinas called it a "fresh beginning" and a "compromise" meant to foster eventual approval from member states.
However, initial reaction from civil society organisations and human rights advocates to the contents of the New Pact – and, in particular, the EU's claims that it represents a different approach – ranged from scepticism to disappointment. 
"Maybe the humanity is in the fine print," Judith Sunderland, acting deputy director of Human Rights Watch's Europe and Central Asia Division, told The New Humanitarian. "The Pact is premised on the same deterrence model that has driven EU migration and asylum policy for years now, and the same magical thinking about quick and fair border procedures and quick returns that inspired the clearly failed EU-Turkey deal and containment of asylum seekers on Greek islands." 
"[It's] unlikely to work," said Sunderland, "but very likely to produce more suffering." 
A house with three floors?
Vice-President Schinas described the New Pact as a house with three floors. The first is the external dimension, or cooperation with third countries to "help them help their people" and combat human smuggling. The second is robust management of the EU's external borders, and the third is internal rules of solidarity. 
One of the main proposals is for a mandatory screening process at the EU's borders that would take place within five days of asylum seekers or migrants arriving. The screening would put people into one of two tracks. For people viewed as likely to receive asylum, a decision would be made on which EU country would be responsible for their application based on a number of criteria, including existing family links. This would be a significant departure from the current system which, according to the Dublin Protocol, requires people to apply for asylum in the first EU country they enter. 
People viewed as unlikely to receive asylum – defined as those coming from countries with an asylum recognition rate of lower than 20 percent – would be put into a "fast track" border procedure that would deliver a decision on their application within 12 weeks. If rejected, they would be returned to their country of origin.
Policy experts doubted it would be possible to meet the timelines in the proposal, even with member states receiving significant financial and operational support from the EU. In the past, accelerated procedures have led to higher rejection rates, raising questions about fairness and the ability of applicants to appeal or access legal aid, according to Olivia Sundberg Diez, a migration policy analyst at European Policy Centre, a Brussels-based think tank. 
"If applications are assessed quickly, but not fairly, that may lead to people wrongly denied asylum and returned to countries where they may face persecution," Diez said. 
'No more Morias'
Commissioner Ylva Johansson, who took a lead role in drafting the Pact, repeatedly guaranteed that there would be "no more Morias" under the new proposals, referring to the perennially overcrowded refugee camp on the Greek island of Lesvos that burned down at the beginning of September.
Yet the proposal for a fast-track screening and asylum process at the border mirrors the implementation of the EU-Turkey statement – signed in March 2016 to curb migration across the Aegean – that led to the dismal conditions in Moria, according Raphael Shilhav, policy advisor for Oxfam EU. "It's very difficult to see something better coming out of external border processing centres," Shilhav told TNH.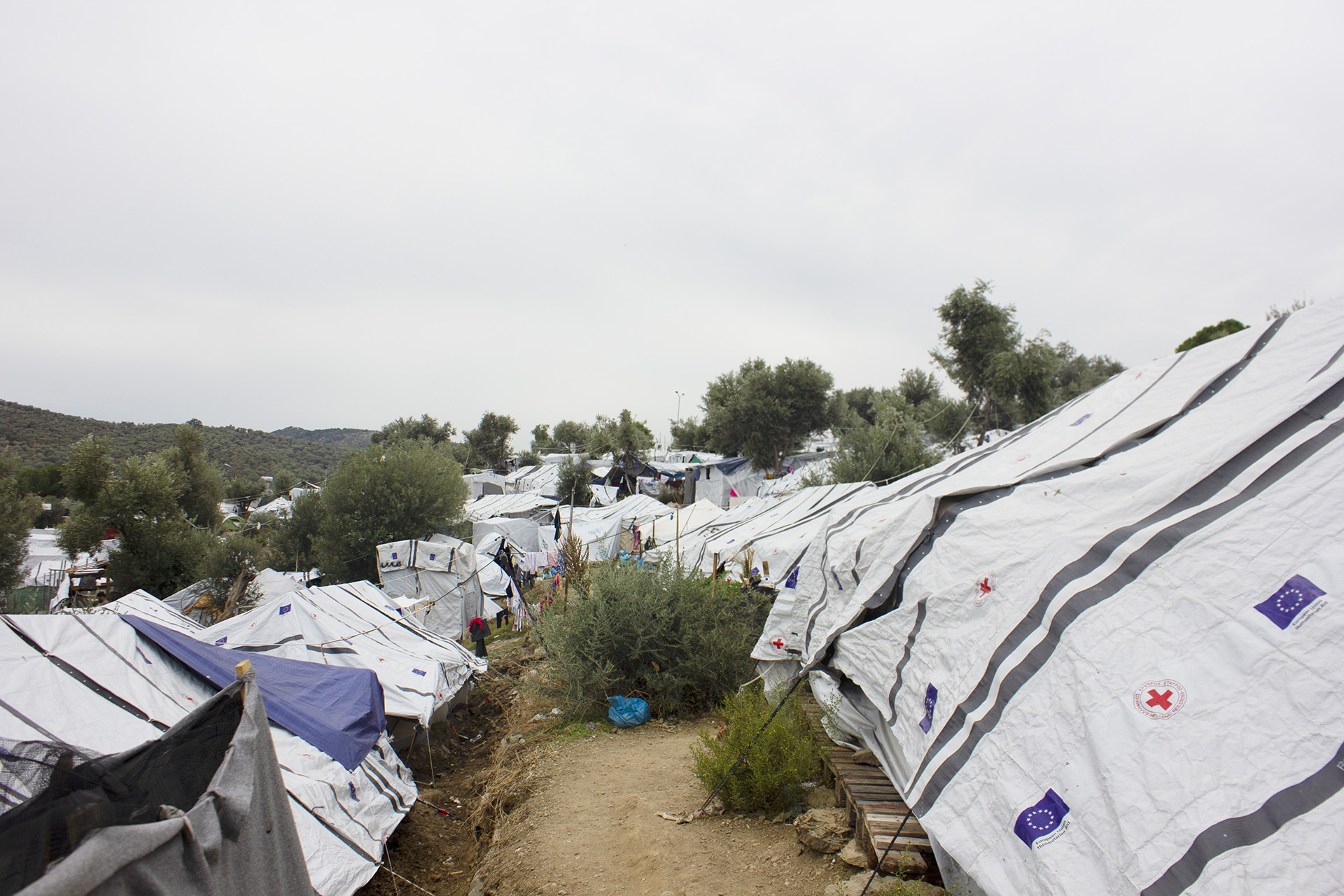 The Pact also attempts to address the issue of burden-sharing – a major sticking point in the past – by proposing a system of mandatory solidarity that is already stirring controversy among asylum advocates. 
Previous attempts to tackle the issue focused on creating a quota of asylum seekers that EU countries would have to accept to take pressure off of frontline states. Under the new proposal, member states could show solidarity either by accepting to relocate people deemed likely to receive asylum or by sponsoring the return of rejected asylum seekers to their countries of origin. 
"If responsibility-sharing means that member states... can commit to participate in returns processes and just pay for returns, it does nothing for asylum seekers," Shilhav said. 
Much of the workability of the New Pact hinges on whether the EU will be able to expedite and increase the repatriation of failed asylum seekers and migrants. Repatriation is deeply unpopular in countries where migrants come from, and governments tend to be resistant to cooperating. To overcome that, a directive issued earlier this year will allow the EU to make the issuance of visas conditional on how well countries cooperate on returns, according to Commissioner Johansson. 
Positive rhetoric versus policy 
The Pact will now have to be negotiated by member states and in the European Parliament, a process that policy experts anticipate will be contentious, as some of the proposals cross previous red lines. Certain proposals may be given priority, but the overall package is unlikely to be agreed upon until at least the middle of next year, if not 2022, according to Diez.
The Pact will now have to be negotiated by member states and in the European Parliament, a process that policy experts anticipate will be contentious.
In its communication around the New Pact, the Commission has presented migration as something that is normal and that has enriched the lives of Europeans. The commissioners have also emphasised the human rights of migrants and the right to asylum. "There has been a genuine attempt to really try to foster a positive view of migration," said Michele LeVoy, director of the Brussels-based Platform for International Cooperation on Undocumented Migrants, or PICUM. "However, I think the way that that's been done is still questionable."
Human rights advocates did concede that the Pact contained some proposals that appear to match the rhetoric, like more flexible criteria for family reunification and a mechanism to monitor human rights abuses at the EU's borders. 
But they also noted that there's an inherent tension between the positive rhetoric and other policies that focus on restricting mobility in countries of origin and transit, strengthening the EU's borders, and speeding up asylum procedures and returns.
"It seems that it's not properly thought through in terms of how to really ensure that the rhetoric matches the policy development," LeVoy said. "As long as the EU will still have a predominantly enforcement approach to migration, we will continue to see… camps and pushbacks and the use of dogs at borders to scare children." 
er/ag