At least three in four countries – home to 91 percent of the global population – have imposed partial or complete border closures due to the COVID-19 pandemic, and roughly one in two human beings is living under lockdown as governments try to slow the spread of the virus.
While perhaps necessary from a public health standpoint, the limitations on movement make it more difficult for people fleeing wars and persecution to access protection, and raise pressing questions about what special steps governments need to take to safeguard asylum seekers and irregular migrants in these unusual times.
But migration policy experts also warn that some governments are taking advantage of the crisis to push through legally dubious, hardline migration policies that can't be justified by public health concerns and that could stay in place long after the COVID-19 outbreaks subside – in particular, ending or curtailing access to asylum.
"You do absolutely have some governments who have exploited the situation to put into place harsh migration policies that they were hoping to accomplish in any case," Susan Fratzke, a policy analyst with the Migration Policy Institute (MPI), a Washington DC-based think tank, told The New Humanitarian.
International organisations and health experts have warned of the devastation COVID-19 could cause when it reaches refugees and internally displaced people living in crowded camps and in densely populated urban areas. In such communities, social distancing isn't possible and people often lack access to sanitation facilities and adequate healthcare.
Read more → Coronavirus in the city
But just as social distancing and frequent handwashing aren't precautions available to all, the choice between staying put and crossing an international border is a matter of life and death for some, while the journeys others are taking have become even more dangerous.
For example, asylum seekers and migrants in Libya – where many are housed in overcrowded, unhygienic detention centres, and where the civil war is escalating despite fears of COVID-19 – continue to attempt to cross the Mediterranean in unseaworthy boats. Only now, European governments are using the coronavirus as a pretext to shutter ports, while NGO search-and-rescue operations have become untenable. In Asia, meanwhile, dozens of Rohingya refugees from camps in Bangladesh reportedly starved to death at sea after the Malaysian government refused to take them, citing virus-related border closures.
"There's some logic in trying to encourage limited mobility," Fratzke said. "On the other hand, of course, if any of these conflicts and the circumstances that people are fleeing aren't being put on hold, you can't really tell someone to stay in a situation where their life is truly in danger."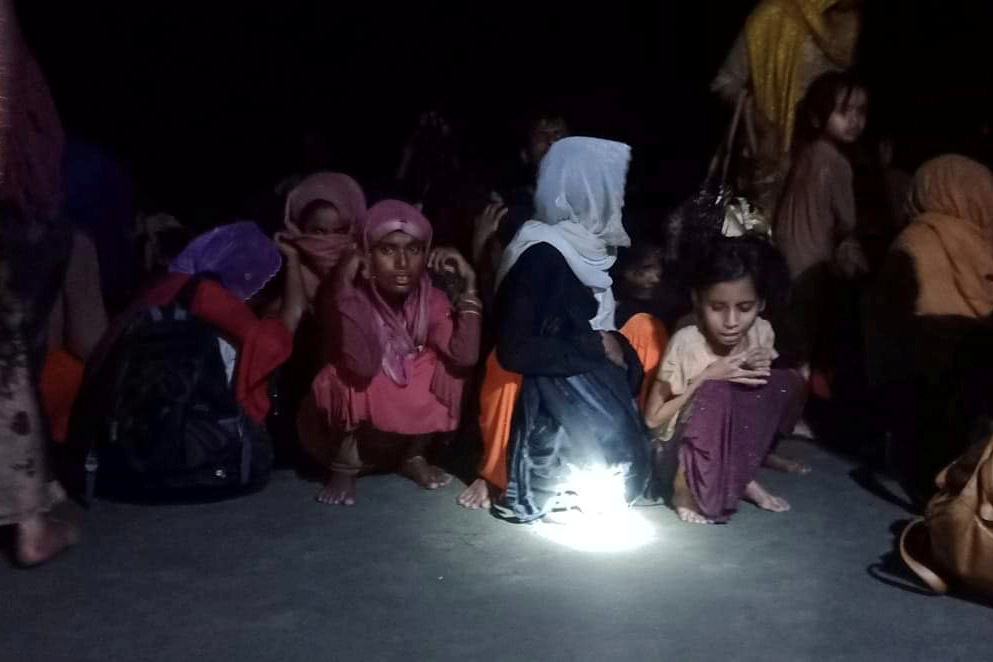 Restrictive policies
Since COVID-19 began its rapid global spread at the beginning of March, populist politicians in Europe and elsewhere have sought to paint asylum seekers and irregular migrants as threats to the containment of the virus to bolster their long-standing push for closing borders.
But the UN says the virus – largely spread to start with by people undertaking regular international travel – doesn't discriminate and that, instead of being a threat, irregular migrants and asylum seekers are among the most vulnerable because of stigma, discrimination, and the precarious situations they are already in.
In war-torn northern Syria, people displaced by months of intense bombardment are now returning to the homes they fled, despite the risk of renewed conflict, due to fears COVID-19 will wreak havoc in the squalid camps close to the Turkish border where many sought refuge. And aid organisations in Niger, a long-time migration transit country, have been overwhelmed by requests for assistance from people who became stuck when countries in West Africa closed their borders.
Numerous countries – including Hungary, the United States, Cyprus, Mexico, and Canada – have also cited the virus as a justification for decisions to bar asylum seekers from their territories or for deporting people who do enter irregularly without granting them access to asylum proceedings.
"There are places where… the concept of asylum no longer really exists."
In one example, the United States has shut down access to asylum at its borders and has been deporting people, including unaccompanied children, to countries in Central and South America. Many of the returnees have tested positive for COVID-19.
"There are places where… the concept of asylum no longer really exists," Hardin Lang, vice president of programmes and policy at Refugees International, a humanitarian advocacy organisation, told TNH.
Forcibly returning asylum seekers to countries where they will likely face persecution – known as refoulement – is prohibited by international refugee law. "The right to asylum cannot be completely suspended," said Adriana Tidona, European migration researcher at Amnesty International.
Elsewhere – in places like Bosnia and in northern France – authorities have introduced policies to move asylum seekers and migrants to camps and other accommodations, ostensibly in the name of protecting them from the spread of the disease. But there is no guarantee that people will have access to water, sanitation, and room to socially distance in the accommodations being hastily pulled together by governments, according to Tidona.
In Bosnia, the government has corralled thousands of people into a tent camp with little room for social distancing and inadequate access to water, heat, and power, while in northern France there reportedly isn't enough room in the government-provided housing to fit everyone in need. Meanwhile, aid groups say people staying in makeshift camps in Calais, where asylum seekers and migrants have gathered for years before attempting to cross the English Channel, are displaying COVID-19 symptoms.
In Greece, the government announced plans earlier this year to hold asylum seekers on the Aegean Islands in closed detention centres. The facilities that currently exist, where people are now confined in the name of preventing the spread of COVID-19, are dangerously overcrowded and unsanitary due to years of failure to establish an adequate migration reception system.
Aid organisations say an outbreak of COVID-19 in the island camps would be devastating. On the Greek mainland, coronavirus cases have been confirmed at two camps outside of Athens both of which have now been placed under quarantine.
In Italy, the government has ordered that asylum seekers and migrants rescued at sea will have to be quarantined on ships, a move that has drawn some criticism from NGOs.
Exploiting the crisis
Migration experts and rights groups say these restrictive policies – calling for people to be pushed back across borders or concentrated in crowded camps or detention centres – aren't intended to protect public health, but are part of a trend in recent years, especially in Europe and the United States, of governments trying to limit access to asylum and prevent mobility.
"From a public health point of view, you want to minimise the amount of movement amongst people at this time," Paul Spiegel, director of the Center for Humanitarian Health at Johns Hopkins University in the United States, told TNH. "Deporting people back to a country, that's movement, and that increases risk of transmission."
"Any sort of closed detention centre… is going to be problematic," Spiegel also said. "Those people in those institutions are going to suffer from an increased transmission [rate] and from the disease, but so will people working there."
While a small number of unaccompanied children have been transferred to Germany and Luxembourg from the Greek Islands in the past week as part of a programme initiated before the COVID-19 pandemic, human rights groups are calling for a massive evacuation of asylum seekers from the camps on the Greek islands. A number of UN health and humanitarian organisations have also issued a joint statement calling for the release of asylum seekers and migrants being held in formal and informal detention centres around the world.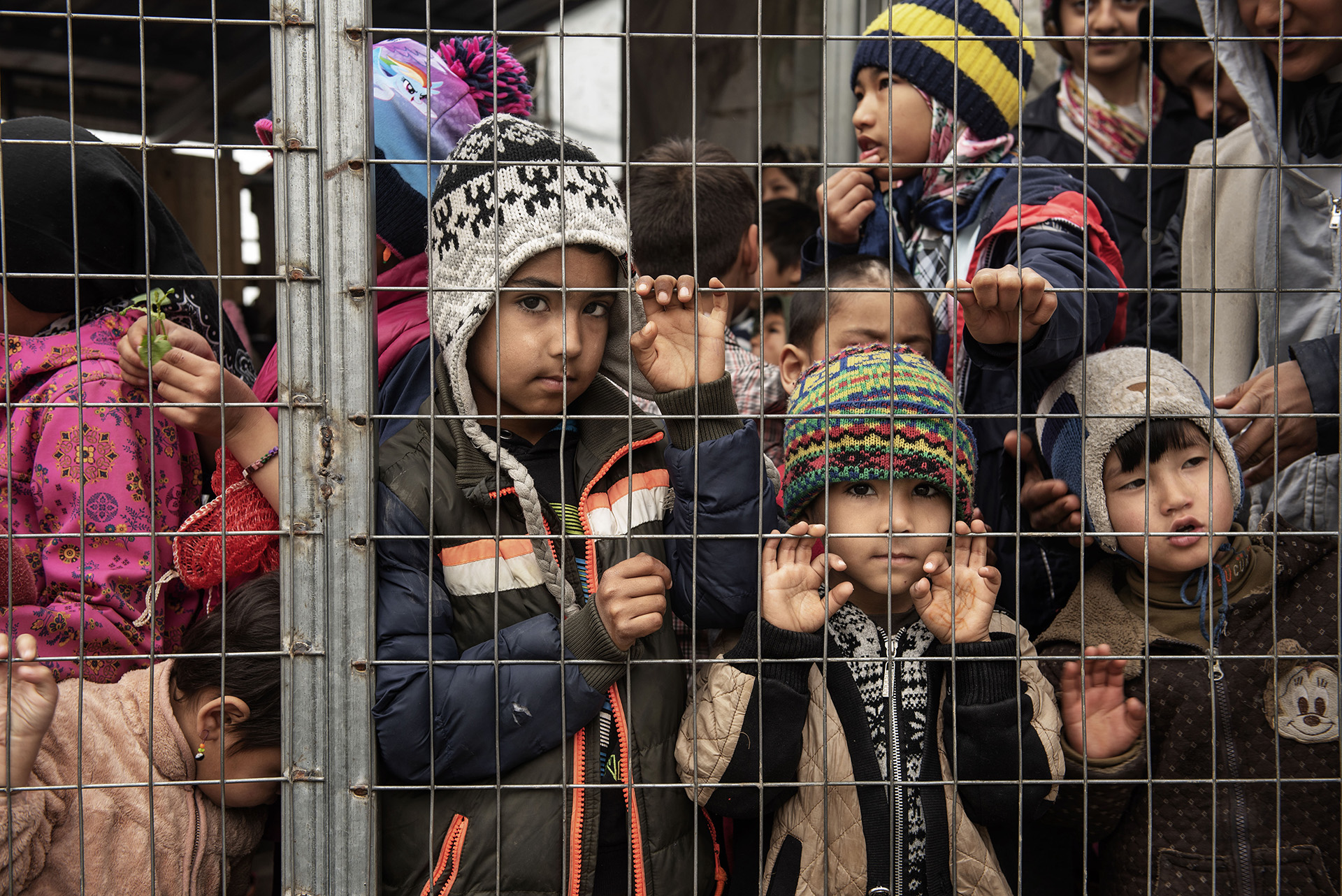 "The gain that some people may see in keeping migrants in detention is way overwhelmed by the risk to their lives and to the broader community as a result," Leonard Doyle, a spokesperson for the UN's migration agency, IOM, told TNH.
'A fine balance'
Beyond deliberate efforts to restrict access to asylum, the nature of COVID-19 and how it spreads is also creating tensions between public health efforts and the human rights of asylum seekers and irregular migrants.
The World Health Organisation generally advises against border closures due to their heavy economic costs and because there are usually more effective and less disruptive ways to contain outbreaks of disease.
But COVID-19 has an incubation period of up to 14 days during which people carrying the virus can be contagious without having symptoms, and around 25 percent of infected people may not end up developing symptoms at all, rendering temperature and health checks at airports and border crossings ineffective at containing its spread.
"The more people that are moving around, particularly because we know this particular novel coronavirus can spread without symptoms, you want to reduce that," Spiegel said. "So, from a public health point of view, you want to figure out ways to do that. But it's a fine balance, because you also have to respect human rights and international law."
Because of the nature of the virus, even countries with a good asylum record such as Colombia (hosting more than 1.6 million refugees from Venezuela) and Uganda (with the largest refugee population in Africa) have also closed their borders.
Social distancing and lockdowns are also having an impact. Offices where asylum seekers go to submit claims or be interviewed are closed, and the processing of asylum applications in many countries has been put on hold, according to Fratzke. "It's difficult for offices, of course, to remain open and to continue doing things like conducting interviews… when we're all trying to stay six feet away from each other," she said.
In Italy, like many other countries, courts are closed and refugee status interviews and appeals hearings for denied asylum requests have been suspended. The government has extended the validity of temporary residency requests that were set to expire until 15 June. Social distancing orders have also curtailed language courses, employment help, legal assistance, and other integration services run by the government and NGOs.
"The difficulty of actually registering a new claim is the most significant hurdle," said Fratzke. "In many countries, your access to even… basic emergency healthcare may be limited without that registration document."
Protecting asylum seeker and migrants
Despite the closure of borders and shuttering of asylum offices, irregular migration is unlikely to stop during the current pandemic. "There are overriding priorities for people seeking safety… which is why we should protect them and protect their fundamental rights when they make these kinds of risky journeys," Tidona said.
Even if countries have closed their borders, exceptions should be put in place, according to rights groups and public health experts. "I would not recommend that you just close a border and not allow people who are seeking asylum," Spiegel said.
Instead, IOM and other international organisations are encouraging governments to use health checks and quarantine measures to manage irregular cross-border movement in ways that protect the health and rights of asylum seekers and migrants as well as their populations. "Keeping migrants safe from COVID is part of protecting your population and indeed the global population," Doyle said.
A major part of this is making sure they have access to testing and treatment. Portugal announced at the end of March that it would treat all foreigners with pending immigration applications, including asylum seekers, as residents to ensure they have access to the national healthcare service, at least until July.
"Keeping migrants safe from COVID is part of protecting your population and indeed the global population."
"Follow what Portugal just did, which was quite extraordinary and quite logical from a public health point of view," Spiegel said.
Some other European countries are finding ways to move aspects of their asylum processes online or to carry them out remotely, according to Fratzke. This can help people register claims, maintain legal residency, continue their proceedings, and make sure they have access to healthcare even while social distancing measures are in effect.
'When push comes to shove'
But in countries where infection rates have taken off, the virus is bringing healthcare systems to the brink of collapse, and experts wonder if governments will share resources once they are stretched thin.
"We're very concerned, particularly for undocumented migrants and refugees, that when push comes to shove and governments are overwhelmed in their hospitals, will they actually give access to refugees or undocumented migrants?" Spiegel said. "Will they see everyone as the same? Or will they preferentially provide treatment?"
Once the pandemic subsides, experts worry that restrictive border policies – even ones implemented in good faith – may be hard to undo.
"It becomes difficult once these sorts of things are in place to really signal…. that the risk has been reduced to such an extent that the public should feel safe in having these measures lifted," Fratzke said.
And for governments that were pursuing hardline migration policies before the pandemic, this is an opportunity that may be too good to miss.
"I think that there's a very real risk that this will become the new normal," said Lang from Refugees International. "There's already some signalling that's going on as some of these policies are being rolled, [that] they're not time-bound to the crisis itself."
er/ag
Subscribe to our coronavirus newsletter to stay up to date with our coverage.