The school in Maminzo village has four classrooms. There are rows of desks and chairs, even a two-metre high boundary wall to protect it from the militancy that once dominated this part of remote northern Pakistan. But there are no children, no teachers.
Nearby, Afsheen Gul plays with a skipping rope. Neither she nor her four siblings have ever been to school.
"I want to go to school. I want to study. But there is no school in our village," the 12-year-old told IRIN, oblivious to the fact that the padlocked building near her home was built to give an education to children just like her.
"We want our children to become part of the modern world"
Locals say the village school has been shut for years, even though teachers supposedly employed there continue to draw salaries each month. It's one of Pakistan's so-called "ghost schools": institutions that exist on paper but are never open. Of the 5,994 government-run schools in Pakistan's semi-autonomous tribal regions, more than 2,300 are effectively shuttered, according to statistics from the secretariat of the Federally Administered Tribal Areas, or FATA.
During a decade of conflict, sectarian violence uprooted more than five million people in FATA. Pakistan's government claims it has brought peace to its restive frontier areas. But long-displaced families have returned to find damaged homes, a barely functioning health system, and a shortage of open schools.
The primary school dropout rate in FATA stands at 68 percent. Last year, half of all girls in the region didn't attend school at all, according to a recently released household survey. 
Advocates and parents fear that ignoring the education problems in the deeply conservative tribal areas will breed a new generation of extremism and militancy, plunging the fragile region back into instability.
Widespread problem
Ishtiaq Gul, Afsheen's father, says the Taliban bombed the original village school in 2005. The government rebuilt it in 2011, but it never re-opened.
Now, the schoolhouse is locked shut; a thick layer of dust covers the desks and chairs.
"We know our children have no future without education, but there is no school for them," Gul told IRIN, sitting on the lawn of his two-room mud house.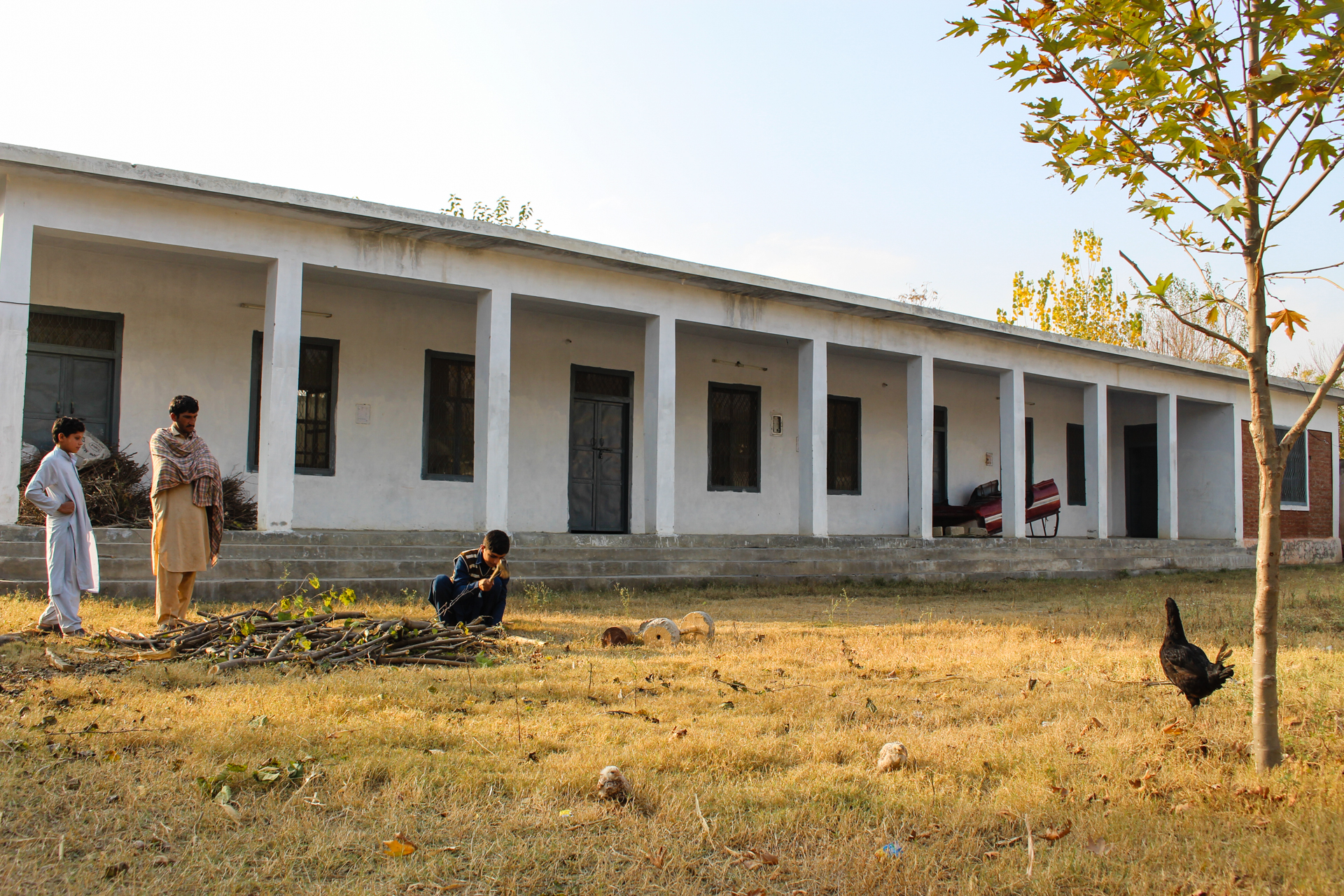 Even in other areas where schools are open, some parents say the education quality is poor, or complain about missing essentials like desks, toilets, and drinking water.
"How can we send our daughters to a school where there is no toilet for them," said Pasheman Nawaz, 56, who lives in Pashat village, further north near the Afghan border.
The government has managed to restore a relative peace in the region, which borders eastern Afghanistan's Kunar Province. But there are constant reminders of volatility; a journey through hilly Bajaur Agency crosses through multiple checkpoints, where long queues build as army personnel conduct security clearances.
Hanif Ullah, a local education activist, says security is essential, but ignoring education and failing to help returning families rebuild their livelihoods will endanger the region's precarious peace.
"Military operations can achieve only temporary success against the militants," he said. "Education is the permanent solution to shed darkness and make our future generations stronger to resist the evil forces like the Taliban."
Ayaz Jamloti, a tribal elder, says militant groups thrive on illiteracy and poverty.
"Unfortunately, our government does not seem willing to address both of them on an urgent basis," he said.
Breeding militancy?
Hashim Khan Afridi, director of education for FATA, says authorities face an uphill task when it comes to rebuilding the tattered education system. He told IRIN that years of militancy had destroyed or damaged more than 1,300 schools, while only around 900 have been reconstructed.
The authorities are trying to take action against teachers employed in the "ghost schools". Afridi says 65 "ghost teachers" have been dismissed from their jobs, although statistics from the FATA Secretariat estimate 10,000 non-working teachers are still on the payroll. 
Related stories:

Can $10 billion and political reforms bring peace to Pakistan's restive frontier?

Islamic State ramps up recruitment in Pakistan
Afridi says poor infrastructure – a shortage of electricity coverage, mobile phone service, and internet access – makes it nearly impossible to use new technology to target the problem. 
"It is a difficult task to streamline all the systems in the ungoverned tribal agencies," he said. "This will take time."
Muhammad Amir Rana, a security analyst and director of the Pak Institute for Peace Studies, an Islamabad-based think tank, says militancy, widespread displacement, and local corruption have perpetuated the culture of "ghost schools".  
The government needs to treat the quality of education in FATA as an "emergency", he said. "If children in the tribal areas are not provided with a quality education, they will always be most vulnerable to land in the hands of militants and criminals."
That's exactly what parents like Ishtiaq Gul, the father of 12-year-old Afsheen in Maminzo village, fear the most.
He sees other parents in his area sending their children to Islamic madrassas, where he believes they are taught "jihad and hatred". 
Instead, he wants to send each of his five children to a government-run school.
"We want our children to become part of the modern world," he said.
(TOP PHOTO: Hanif Ullah, a local education activist, inspects dust-covered desks and chairs at a shuttered school in Maminzo village. Aamir Saeed/IRIN)
as/il/ag