Welcome to IRIN's reading list. Every week our global network of specialist correspondents share their top picks of recent must-read research, podcasts, reports, blogs and in-depth articles to help you keep on top of global crises. We also highlight key upcoming conferences, book releases and policy debates. 
Four to read: 
A Perilous Journey

A gorgeous series from The Guardian and Norwegian People's Aid this week, bringing to life the true experience of three Syrian refugees through graphic storytelling and video.  Amateur photographer Khalid survived torture and incarceration before finally reaching Norway. Internationally renowned artist Hasko endured days at sea before being granted asylum and settling in Norway. Deceptively simple black and white lines sketch complex tales of corruption, separation, oppression, loneliness, and the sorrow that all refugees carry at the loss of their homelands. The final image of each character – a photograph, not a drawing – punches home that these are real people and real lives. 

Black and White

It's been a fairly open secret that the Kenyan military has been doing a lot of business in Somalia since it deployed there in 2011 to take on al-Shabab insurgents. But aside from a few references in UN reports, details of its dodgy sugar and charcoal dealings, as well as its abuses of civilians, have been scant. This report by Nairobi-based Journalists for Justice dives deep into the Kenyan Defence Force's "criminal racket in Somalia", implicating it in smuggling both commodities in partnership with the very terrorist organisation it is supposedly trying to eradicate. Some 150,000 tonnes of sugar illegally enter Kenya each year via the Somali port of Kismayo, which is controlled by the KDF. The report also includes testimony about numerous Kenyan airstrikes hitting civilians, water points and livestock, as well as reports of rape and other abuses. "The irony is," concludes the paper, "that tackling corruption within its own ranks might be harder for the Kenyan government than defeating al-Shabab on the battlefield."

Libya's migrant-smuggling highway: Lessons for Europe

Mattia Toaldo, a policy fellow with the European Council on Foreign Relations, urges European politicians grappling with mass migration to learn from the experience of Libya, which has long been both a destination and transit country for large numbers of migrants. He points to the flourishing of the people smuggling trade in Libya as evidence of the need for more legal channels to Europe and warns that re-admission agreements risk creating perverse incentives for authorities in origin countries to keep the number of attempted migrations high so they continue to receive payments. Toaldo also proposes that Europe change its approach to migration through Libya by working on a new economic model for border communities that make a living from smuggling; monitoring the treatment of migrants in the country; and supporting Libyan authorities to target smugglers bringing migrants across the Sahara.

Which country is the most generous?

The World Giving Index just published its annual list of the World's Most Generous Countries with Myanmar coming number 1 for the third year running. The WGI uses Gallup data from 145 countries' scores on volunteering, helping strangers and donating money, which are then combined to provide a global ranking. In Myanmar, an amazing 92% of people donated money, many on a daily basis. The United States came in number 2, on the basis that 76% of Americans help strangers – a figure only topped by Liberia (78%) and Iraq (79%). The other countries in the top 10 include New Zealand, Malaysia, Sri Lanka, Ireland, Canada, the UK, Australia and Holland. The Charities Aid Foundation, which publishes the report, points out that its data shows prosperity doesn't equal generosity: only five G20 countries made the top 20. 

Coming up:
AidEx 2015
AidEx 2015, the annual gathering of international aid and development professionals, takes place next week (18-19 November) in Brussels. The conference includes an exhibition, an awards ceremony and workshops, as well as informal meeting rooms for the sector to engage and share ideas at every level.

IRIN has been nominated for three AidEx awards in the reporting and photojournalism categories. You can see the entries and vote here. IRIN Managing Editor Heba Aly will be moderating a panel on public-private sector collaboration and sitting on a second panel on innovation and technology.
Humanitarian financing

The UN secretary general's High-Level Panel on Humanitarian Financing is expected to release its long-awaited report next week. Tackling the crunch question of how the perennially broke humanitarian system can relieve some of its financial pain, the report will look at how existing resources can be used more effectively, how funding can be made more timely and predictable, and – the literally multi-million-dollar question – how new sources of humanitarian funding can be identified. Some of the panel's recommendations sound like they will go down better than others: rumours of recommendations – including regular audits of agencies for efficiency and more pooled funds to reduce damaging competition between agencies – are already raising eyebrows. 
From IRIN: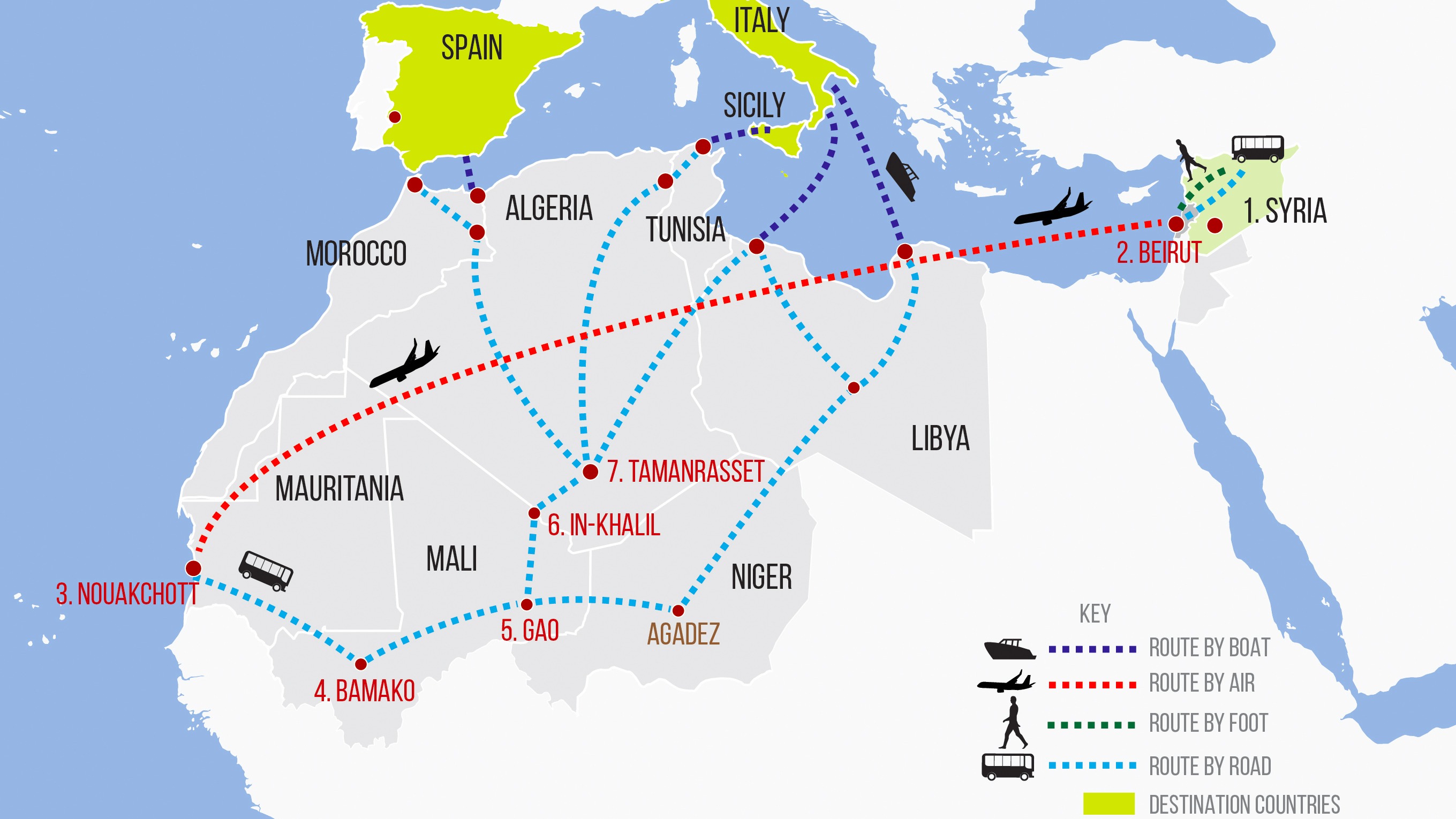 201511091735590989

The Long Way Round

As other options narrow, a small but growing number of Syrians are attempting a new and circuitous route to Europe: flying more than 3,000 miles to Mauritania in West Africa and then travelling overland with smugglers on the ancient salt roads from Mali through the Sahara. This scoop came from Katarina Höije, who travelled to the lawless smugglers' haven of Gao in northern Mali to bring IRIN an astonishing story that shows just how far some refugees will go to get to Europe's promised land.

iw/ag