Claudia's* life changed the day she saw a paramilitary group kill a man in her hometown of Buenaventura, one of the most violent places in Colombia. 
Not only did she see the killers. Worse, they saw her. They threatened to murder her if she told anyone what she had seen.
She promised not to, of course. But she also knew that witnesses to such acts are rarely allowed to live. So she took her four children and fled to Ecuador. 
They have lived in the Ecuadoran capital, Quito, for almost two years. But she still has no job. Employers have told her they will not hire foreigners – much less a Black woman. 
Claudia told The New Humanitarian she rarely leaves the single room she shares with her children, fearing she might meet paramilitaries in the street looking for her, or hear locals telling her to go back home.
"For a refugee, too much support is lacking here, morally and psychologically," she said. "A refugee here loses track of time: so many problems, so many things to think about."
The government says more than 70,000 recognised refugees live in Ecuador, 97 percent of whom are Colombian. But experts say this population is increasingly forgotten as governments and international aid organisations focus on the region's more visible Venezuelan migration. 
Unlike most of the Venezuelans, the refugees from Colombia are fleeing not poverty but danger.
Despite Colombia's peace process, fighting continues. The number of internally displaced people in Colombia is second only to Syria. Some 400-500 Colombians continue to cross the border into Ecuador each month to seek asylum, according to official figures. This number has remained constant during the pandemic even though border crossings have been officially closed since March, pushing people to enter through irregular, often dangerous, routes. 
Read more → COVID-19 fuels growing conflict and displacement in Colombia
According to Paula Moreno Núñez, Ecuador's representative to Colombia's Truth and Reconciliation Commission, this is a "fraction" of the real number, as it only counts those who have requested asylum. She said many are unaware they can request asylum, or afraid to approach authorities.
Moreno Núñez said the majority of Colombians seeking refuge in Ecuador are Black, from rural areas often controlled by armed groups. They have "already been abandoned by the Colombian state", she said, and they continue to be invisible in Ecuador.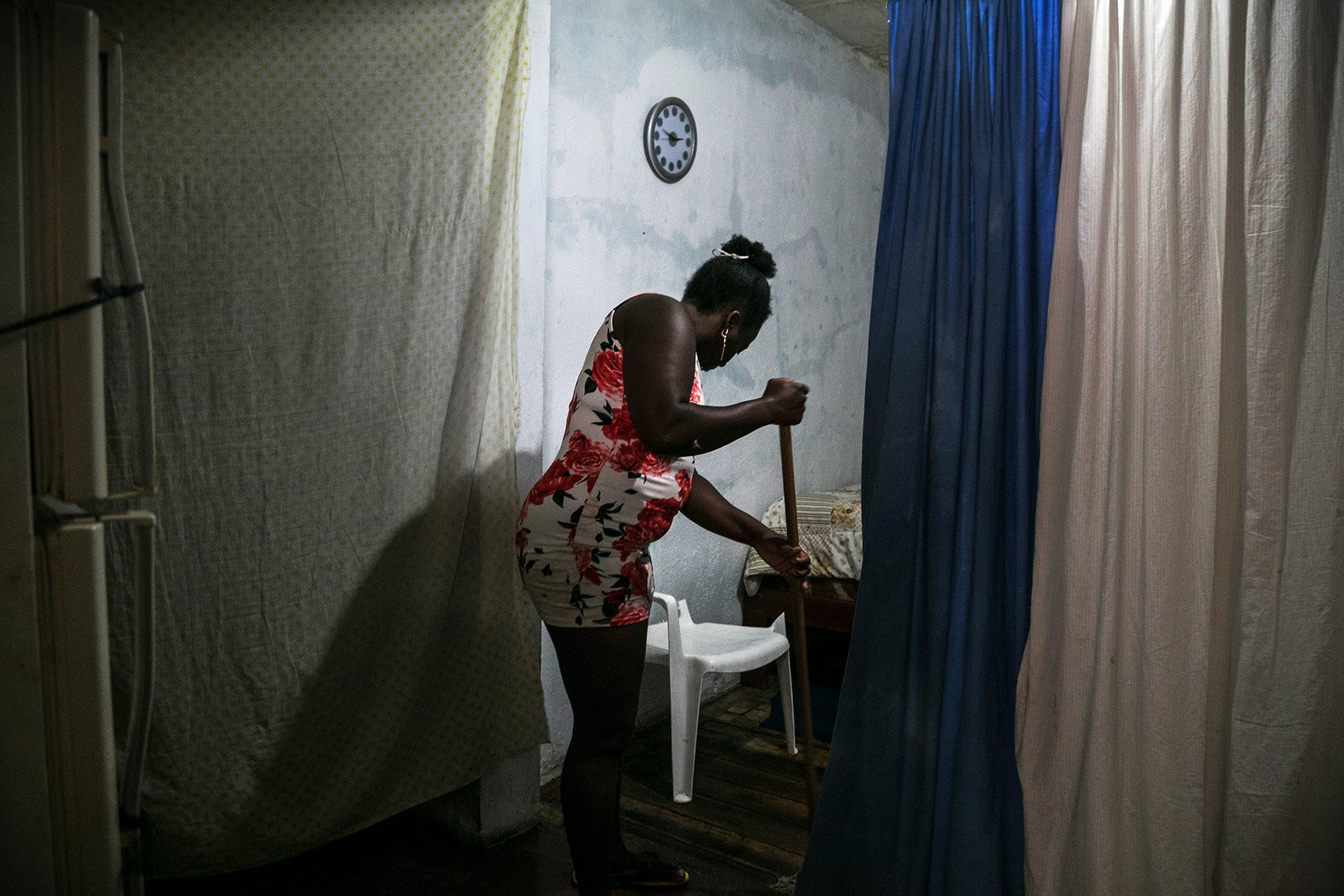 Over the years, Ecuador, a signatory of the Geneva convention on refugees, has made various commitments to protect refugees, asylum seekers, and migrants. Its 2008 constitution guarantees all foreigners in Ecuador the same rights as local citizens and declares that no human being can be considered illegal. 
Despite these commitments, Ecuador's policies have been "erratic", Moreno Núñez said. The state recognises refugees, but it does little to protect their rights or integrate them into society. Moreno Núñez estimates that nine in 10 Colombian refugees in Ecuador have never had stable jobs or dignified homes, even after 10 or 20 years.
Cash and band-aids
When Claudia arrived in Ecuador, she relied on cash from humanitarian organisations. The UN's refugee agency, UNHCR, gave her a lump sum of $220 for help with rent, while HIAS, one of UNHCR's partner organisations, gave her a monthly $25 food card for six months.
But in a country where the cost of living for a family of four is $721 a month, the funds quickly disappeared. Since she had not found a job, she asked for more help and received another $360 in small instalments before being told she had reached her limit.
Ana*, vice-president of the Quito-based Colombia's Victims' Collective, and herself a refugee, said the small allowances push people to live in dangerous neighbourhoods – the only areas they can find cheap rooms.
"Most of us who left the country, we didn't arrive here with money," Ana said. "We had to run, sometimes with just the clothes on our backs."
UNHCR's website says their cash assistance programmes allow refugees to manage their own finances while avoiding compromising or dangerous jobs.
But Claudia doesn't feel independent. She sells coconut juice in the park on weekends, and asks for help from local aid organisations, which often give her food baskets and soap, toothpaste and sanitary napkins.
"This is the life of a refugee here – to beg and prostitute yourself," she said, adding that she has not resorted to the latter, but knows others who have.
Giovanna Tipan Barrera, a migration consultant based in Quito, said the handouts, for most people, just "put a band-aid on a wound that is gigantic".
Without social services, "absolutely nothing will change, and this population will always be excluded," said Tipan Barrera, adding that there is a lack of coordination between the government and aid organisations to create any lasting solutions.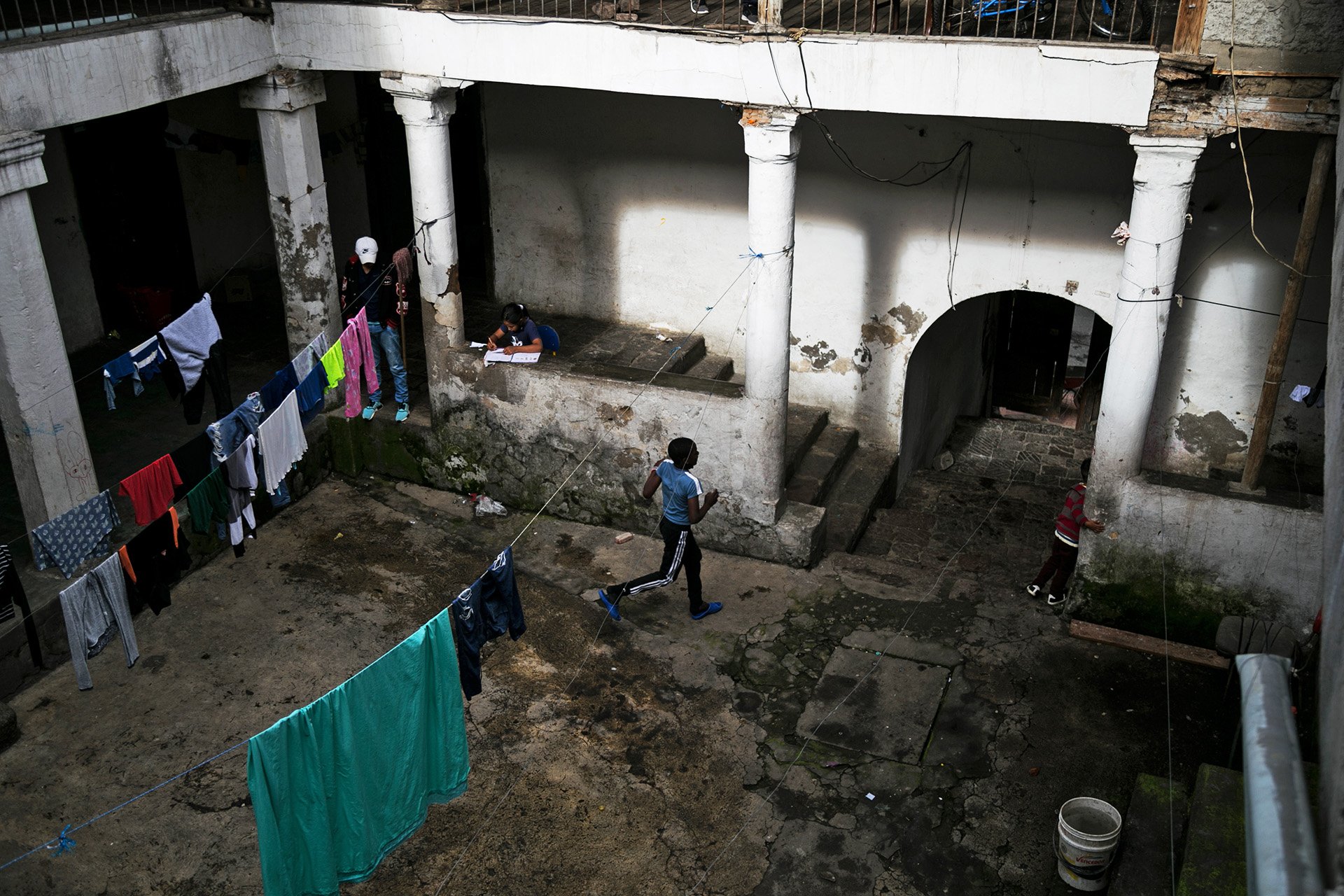 Ecuador's Ministry of Foreign Affairs and Human Mobility did not respond to questions by the time of publication. But Magda Medina, UNHCR's deputy representative in Ecuador, told TNH via email, "Our mandate is to support states in protecting and seeking durable solutions for refugees."
Medina said humanitarian cash aid is only a small part of the support UNHCR offers people in situations of extreme vulnerability – something the organisation has had to increase during the pandemic as many more refugees and migrants have been put in such situations.
After Ecuador went into a strict lockdown in March – which included a national state of emergency and a 2pm curfew that lasted over two months – Ana said many Colombian refugees who did have jobs, or informal food stands in the street, were fired or forced to close.
This included Ana and her son, who are still struggling to pay off their rent debt. Other migrants and refugees faced evictions, and many Colombians tried to return home to seek stability, along with the large number of people returning to Venezuela, Ana said.
But both populations continue to enter Ecuador, as violence and instability continue at home.
Several other international and local aid organisations in Ecuador offer small cash assistance and other support. Sabrina Lustgarten, country director at one such group, HIAS Ecuador, told TNH it offers "comprehensive aid", including mental health and psychosocial support, protection, economic inclusion programmes, legal orientation, and prevention of sexual and gender-based violence.
But Claudia said a social worker assigned to her by HIAS never visited, and she was told she was ineligible for psychological aid because she wasn't a victim of violence. She said she gave HIAS officials her résumé a year ago for help finding a job but hasn't heard back.
Lustgarten said HIAS gives priority to families most in need, due to limited funding. And she said the role of humanitarian organisations is to support people as they integrate into society, not cover all their basic needs. That responsibility lies primarily with the host country, she added.
According to surveys by the Migration Policy Institute in 2019, Colombian refugees in Ecuador have lost confidence in local authorities and aid organisations. Roughly 36 percent of respondents distrusted migration organisations in the country in general, while their distrust in UNHCR in particular increased from less than 15 percent in 2009 to over 30 percent in 2019.
Some 66 percent of respondents said they did not trust Ecuador's judicial system, and 40 percent distrusted the police.
Eagerly seeking safety
Moreno Núñez said many refugees end up being victims of new acts of violence in Ecuador, either because of local insecurity or because their persecutors in Colombia have followed them across the border.
Orlando, a Colombian who gained refugee status in Ecuador 12 years ago, told TNH that police officers beat him and two other Black Colombian refugees as they walked through a new neighbourhood in October looking for apartment rental signs. The officers accused the three of looking for houses to rob, and threatened to hand them over to the locals, who shouted, "We have gasoline! We're going to burn them!"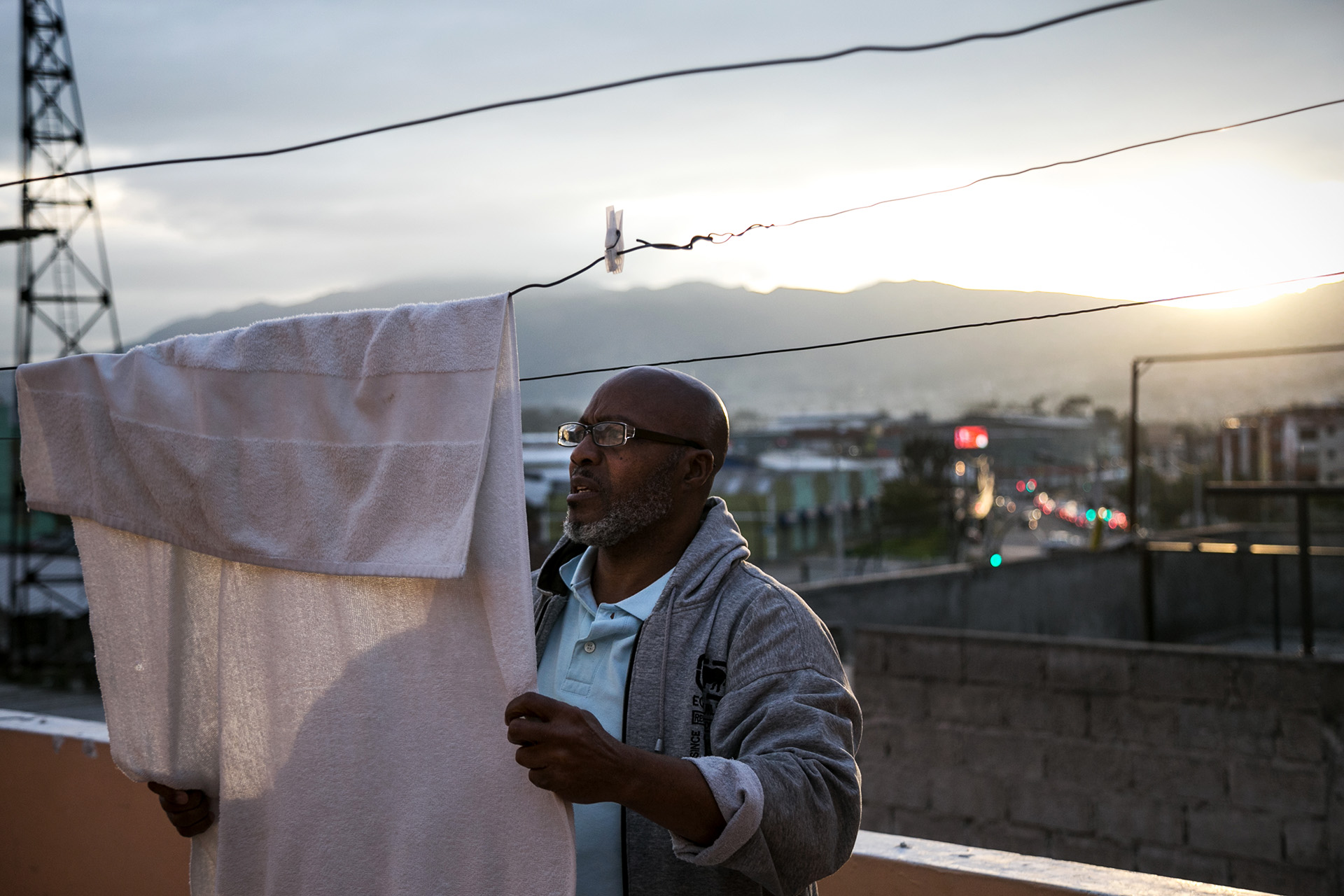 The police eventually questioned the men at the station and let them go.
Orlando said he later approached various aid organisations, including UNHCR, to ask for help with medication costs and security and legal advice, but no one ever called him back.
"I am nobody here," he said. "I have no protection of any kind."
In July 2019, 38 Colombian refugee families occupied the sidewalk in front of UNHCR's office in Quito, saying the organisation wasn't taking their safety seriously. They demanded to be relocated to another country under the UNHCR's resettlement programme, which only accepts 0.4 percent of refugees worldwide.
After a month, UNHCR evicted the protesters. But they continued to protest in front of government buildings for two more months. Exhausted, the families separated. Most left to seek asylum in other South American countries, or returned to Colombia.
Claudia constantly thinks about returning to Colombia, but she knows it isn't safe. In the meantime, she is attending a free workshop organised by ADRA, the humanitarian arm of the Seventh-Day Adventist Church, to learn how to sell her cooking and open a restaurant someday.
"Honestly," she said, "I just want to be in a calm place with my kids, with no violence, and no one trying to kill each other."
*Name changed to protect their identity.
kb/pdd/dm/ag