France received nearly 120,000 asylum requests in 2019 – more than any EU country bar Germany. The numbers applying for protection have increased every year since 2015, but successive French governments have failed to match this rising demand with sufficient funding. One of the most glaring gaps is the lack of quality language interpreters, who play a critical role in the legal process. 
On a rainy March morning, days before the coronavirus pandemic closed it to the public, seven people filed into a courtroom in the Parisian suburb of Montreuil.
At the table in the centre, a middle-aged man and his wife sat down. The man's lawyer, a woman in her mid-sixties, introduced herself to her client by yelling at him to hurry up in a language he didn't understand.
As people settled into their places, a woman with a red jacket and matching lipstick walked into the room and sat down next to the couple, introducing herself in Georgian before facing the judge. 
It was the interpreter's first meeting with the man asking for protection in France, and she was the sole link between him and the court, responsible for translating the judge's questions into Georgian and the man's responses into French – effectively conveying the political persecution, police brutality, and torture this asylum seeker said he experienced before fleeing Georgia.
The National Asylum Court, or CNDA, is the final chance for asylum seekers in the country to appeal a rejected claim. Last year, the CNDA heard 59,019 appeals. The hearings determine whether a person will be granted the right to remain in France and be protected under the law. When determining an asylum seeker's credibility, language is paramount.
If rejected, asylum seekers are ordered to leave French territory. They have a 15-day window to file an appeal for residency on another basis, which is only granted in exceptional circumstances. Otherwise, people either leave the country on their own, get deported, or end up becoming undocumented.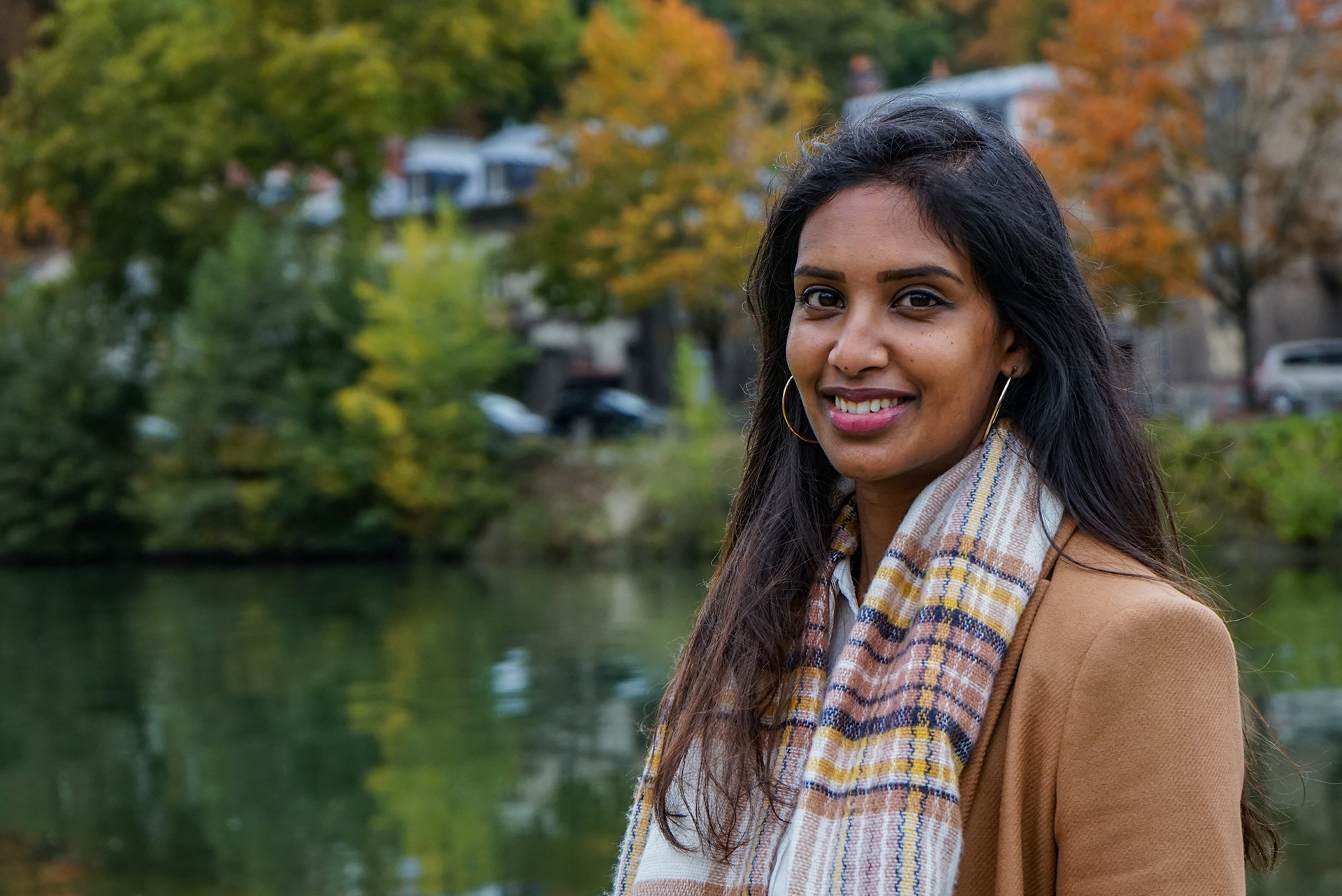 Being an interpreter at the CNDA requires more than a mastery of two languages – it demands geopolitical and cultural knowledge, a commitment to neutrality, and some degree of human empathy.
"The right to interpretation is a fundamental right," Isabelle Thieuleux, an asylum lawyer, told The New Humanitarian. "What the client says must be translated faithfully, without modification, without cutting, without anything."
But for many languages – even in a diverse, cosmopolitan country such as France – there aren't enough adept interpreters to meet the daily demand for translation services. The job is poorly paid, and interpreters often have to work long, irregular, hours immersed in sensitive, often traumatic, stories. For languages that are less commonly spoken or taught in France, such as Azerbaijani, Pidgin English and Wolof, a language spoken in parts of West Africa, the number – and quality – of interpreters is limited.
"We should be welcoming people in a much better way than we do now. It is a failure. It's a scandal. It is an abusive system," Thieuleux said. 
Halfway through the hearing in March, a question stuck. After a confused and tense back and forth with the judge, the interpreter suddenly gasped. "Please excuse me," she said. "I think I made a translation error."
She had mistranslated the Georgian word for "playground" as "courtyard" in French. In a sensitive judicial process, the difference can be a matter of life or death. An asylum seeker's verbal testimony must match their previous statements exactly. In this case, the error was recognised, but a single mistranslation can ruin a person's credibility, and thus their hopes for legal protection from persecution. 
Questionable liaisons
In September, hearings at the CNDA resumed in full force – between 18 and 27 per day – after the eight-week coronavirus lockdown in mid-March and the annual August vacation.
Under French law, asylum seekers, refugees, and stateless people are entitled to express themselves in their preferred language. If an asylum seeker does not speak French, an interpreter is provided free of charge and legally required to be present at both the French Office for the Protection of Refugees and Stateless Persons (OFPRA), where asylum requests are first submitted and processed, and the CNDA.
Isabelle Dely, vice president and head of communication at the CNDA, maintains that the interpreters for all 130 languages offered by the court are held to high standards. "The selection procedure requires an in-depth examination of the interpreters' curriculum vitae to verify their skills. And monitoring is implemented throughout the duration of the contract," Dely told TNH via email. 
---
---
Yet, many lawyers, judges, and asylum advocates argue that the standards for interpreters are not applied universally or strictly monitored. Neutrality is one of the most serious challenges. Interpreters are required to take an ethical oath to act with "independence, impartiality, neutrality, fairness of interpretations, and respect for professional secrecy". But this is not always followed.
Two years ago, three Azerbaijani interpreters were discovered to have close ties with their country's regime – the same government that had allegedly persecuted the people now seeking asylum in France. The CNDA temporarily suspended hearings for asylum seekers from Azerbaijan. But the court wasn't able to find other interpreters to hire, so, when hearings resumed, the same interpreters were still translating. 
"It is scandalous, and it creates doubt about the neutrality of the interpreters," said Eloide Journeau, a lawyer who represents clients in around 150 cases per year at the CNDA. 
The Azerbaijani interpreters are an extreme example, but the CNDA struggles to find neutral interpreters for other languages as well.
Anamiga Joseph, an interpreter for Tamil, and the daughter of immigrants from Sri Lanka, recently helped prepare a Sri Lankan asylum seeker for his appearance at the CNDA. He requested a Tamil interpreter, even though he speaks Sinhala better than Tamil. Although the three-decade civil war between the majority Buddhist Sinhalese and minority Tamil factions ended in 2009, violence, prejudice, and political upheaval continue. The man feared a Sinhalese interpreter would not be neutral.
"He did not want a Sinhalese interpreter because he was going to say things against the Sinhalese authorities," Joseph explained. "He was afraid that a Sinhalese [interpreter] would twist his words or that things would go badly."
'No perspective of evolution'
Interpreters at the asylum court are not government employees. They are usually contracted from interpretation and translation firms, which have different standards and often pay relatively little.
An interpreter for Turkish asylum seekers at OFPRA and the CNDA – who wouldn't give her name because she didn't have permission from her firm and was worried she might lose her job – explained how she travels all around the region surrounding Paris, visiting hospitals, courts, and associations.
She said she is expected to know both family law and asylum law, and yet her full-time work through an interpretation firm earns only about 1,700 euros ($2,010) per month. In five years, her salary has only increased by 80 euros ($95). The average monthly salary in France in 2015 – the most recent year with available data – was 3,021 euros ($3,568). 
"There's no perspective of evolution," she said. "If the highest-prioritised criterion is the cost, we will never improve the quality of interpreters." 
The absence of adequate investment in the system makes it hard to attract and retain skilled interpreters. "Past and present governments' idea is to reduce the budget, but we cannot reach the same level of quality with fewer resources," Thieuleux said. The French senate has increased the overall budget for the asylum system for 2020, but critics say the increase is not enough.
The consequences when it comes to interpretation can be serious. Thieuleux recently defended a client at the CNDA who speaks Pidgin English – a Creole version of the language common in Nigeria. But the interpreter "was completely lost", Thieuleux said. "Everyone understood that the interpreter was not translating the full questions or the responses of my client."
If a lawyer recognises an interpreter is not providing an accurate and complete translation, they can request to stop the trial and reschedule. But if the lawyer doesn't know the language, it's easy to miss inaccuracies. "If it had been a language other than English, well, I would not necessarily have understood that there was a problem," Thieuleux said.
During one of Journeau's hearings, she had to intervene. Her client was speaking English, which Journeau speaks fluently, and she immediately recognised the errors. "It was very, very serious," Journeau said. "It sent the case in the complete opposite direction of what my client said."
Even experienced, professional interpreters can struggle to master judicial and technical vocabulary.
Zi Wang, whose native language is Mandarin Chinese, has lived in France for 12 years and received a master's degree in French and translation studies. But there are times when she still struggles when interpreting at the CNDA.
One case was so complex that the CNDA warned Wang beforehand. She felt prepared, but during the hearing she encountered financial terms she did not recognise. The judge had to correct her several times. Although she managed, she said it was a "very awkward" translation.
Beyond the words
Even if interpreters accurately translate speech, conveying the emotion or context behind words is another challenge.
"There are few interpreters who are skilled enough to precisely translate voice intonations and expressions," Thieuleux said. "Unfortunately, too often, the interpreter is a filter."
Many also lack geopolitical knowledge or cultural training, which can be important in asylum cases.
"The word punishment is not the same thing for a Sri Lankan as for a North African or for the French," Joseph explained. "The word refugee, the word asylum: not the same thing. The word torture is not the same. Domestic violence is not the same thing."
Joseph worked at the CNDA and OFPRA for three years but felt as if she could do more for asylum seekers elsewhere. In March, she decided to become a cultural mediator, helping people who receive asylum adjust to life in France.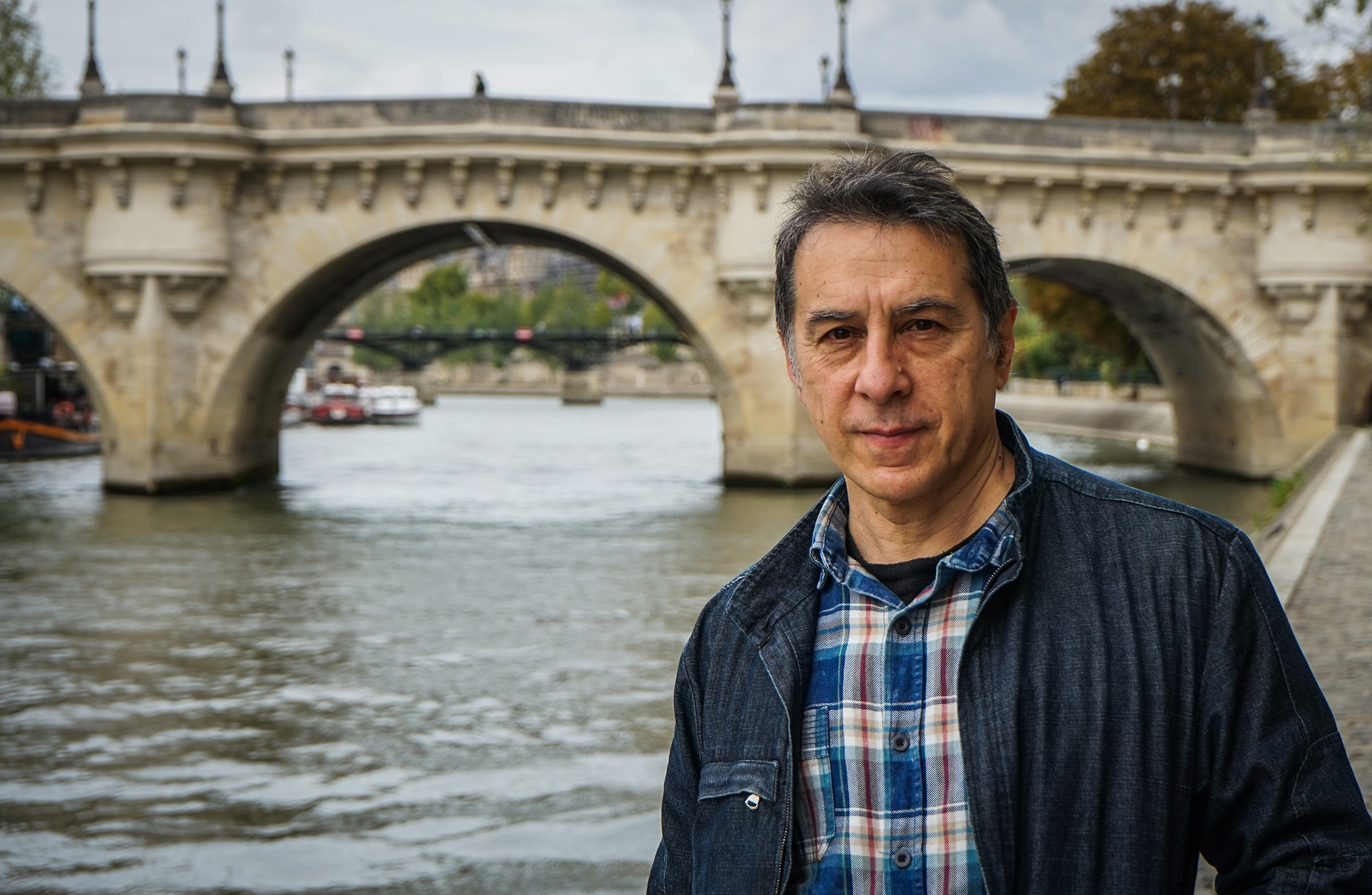 She is not the only qualified interpreter who chose to stop working in France's asylum court. An interpreter for Burmese, Franck Wittwer, received a degree from France's National Institute of Oriental Languages and Cultures (INALCO) and worked in Myanmar for several years. Wittwer also used to translate at the CNDA. 
"For a job that is not well paid, there is a lot of responsibility," he explained. "For me, it is too difficult. It is too delicate to meet a person for half an hour and then to translate in front of someone who has no idea of their culture."
The last time Wittwer appeared at the CNDA, the asylum seeker for whom he was supposed to translate didn't even speak Burmese. Court officials had not verified what language the person spoke. "I prefer to subtitle films," Wittwer said. 
For work at the CNDA, an interpreter must block off a full day or half day over a month in advance. Upon arrival, they sometimes have to wait hours before they are called to a hearing. 
"In the waiting room, I see interpreters sleeping, lying on the benches," Joseph said. "The waiting is exhausting. Yes, we are paid, but we do not find any fulfillment."
When interpreters work at the CNDA for a long time, they may also become desensitised to their work.
"Some are very good professionals. And that's what's dangerous," said Joseph. "There are many people who have worked here for years and years. Every day. You always stay in this world." 
Joseph said she tries hard to express the emotions of the asylum seeker, while trying to protect herself from the psychological toll of hearing often traumatic testimonies. "What really protected me is having done theatre. I try to convey all the emotion that the person gave without having myself intimately experience this [trauma]," she said. 
"You feel like you are a translation machine. But for the people there, asking for asylum, it's their life story… It's not just a mastery of languages. There is a lot of humanity."
ss/er/ag