Many young migrants in France count on apprenticeship programmes to help integrate into new communities, earn a living, and get legal residency once they turn 18. The programmes are a rare bright spot among harsh government policies that have excluded many unaccompanied migrant children from protection in recent years.
But with parts of France introducing new coronavirus restrictions on businesses, the economic impact of the pandemic is limiting the number of people who can benefit. 
As France came out of lockdown in July, Journalist Julia Dumont and photographer Adrienne Surprenant set out for The New Humanitarian to meet some of the people working in the apprenticeship programmes, which are becoming ever more difficult to enter. 
France attracts less attention when it comes to migration than neighbouring Germany or frontline states such as Italy, Greece, and Spain. But the country received the second most asylum requests in the EU – behind Germany – in 2019. 
In both 2018 and 2019, around 750 unaccompanied minors applied for asylum in France. Under French law, unaccompanied minors are supposed to be taken care of by the country's Child Protection and Welfare Services. But human rights groups have criticised the French government for adopting an adversarial system that requires unaccompanied migrant children to prove their age, often blocking them from receiving protection and leaving them in dire humanitarian situations. 
In contrast, for young migrants who are able to make their way into the system, apprenticeship programmes offer vocational training, mentorship, a modest income, and a path to legal residency, while also plugging employment gaps in sectors of the economy unpopular with French youth, such as construction and food services. 
The apprenticeships have also helped unaccompanied migrant children to weather the economic uncertainty brought on by the pandemic, which caused France's economy to contract by a record 13.8 percent in the second quarter of this year. 
"The apprenticeship is a very good way for [migrant children] to prepare and become independent before they lose state support [at 18]," explained Matthieu Pon, director of the Saint-Denis Training Centre for Apprenticeships in Paris.
'A repository of the world's upheavals'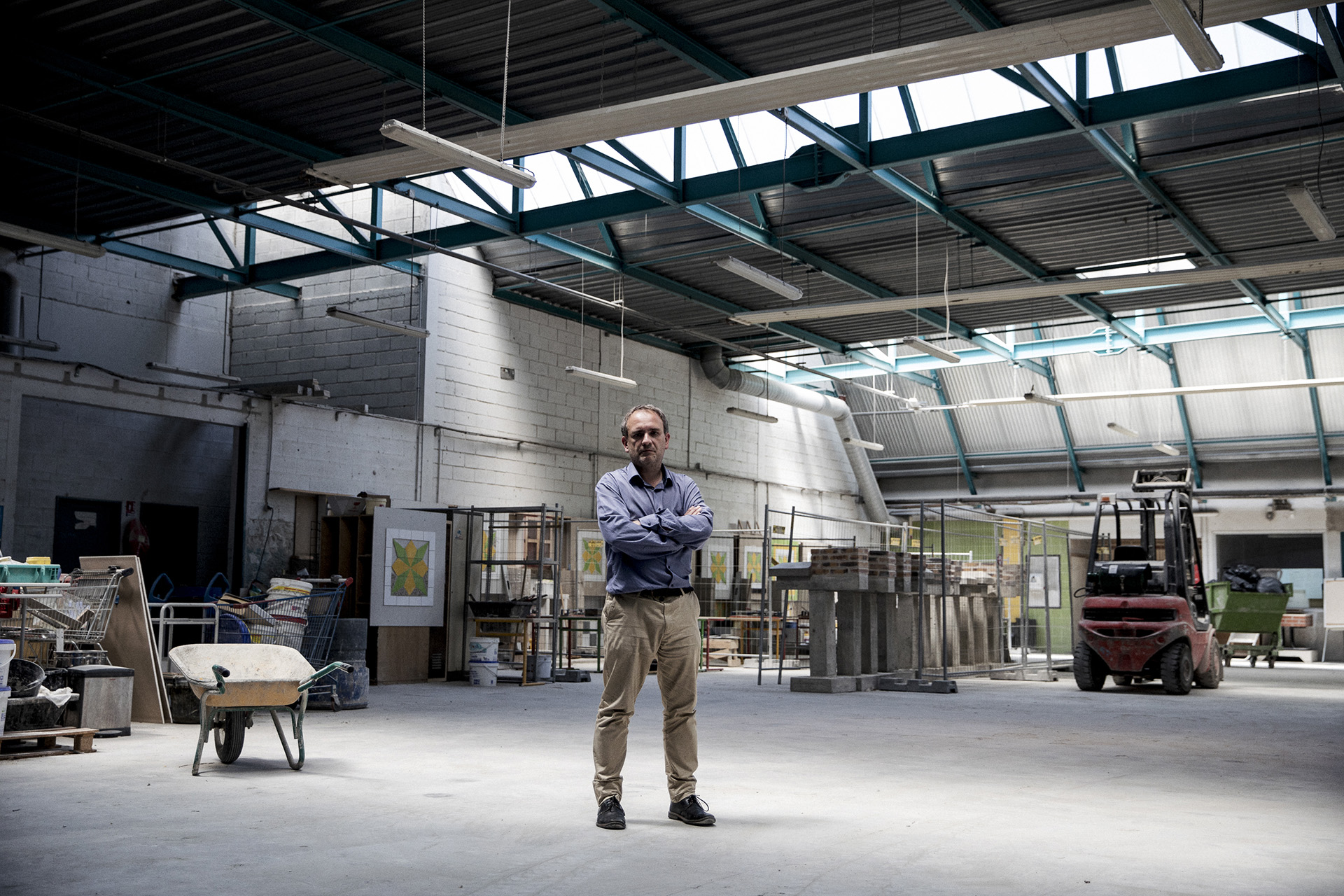 Pon describes the Saint Denis Training Centre for Apprenticeships that he runs as a "repository of all political and humanitarian upheavals in the world". 
When political unrest or a natural disaster strikes somewhere in the world, it usually takes a couple of years before he starts seeing people affected by it show up in his programme. "Two years after the earthquake in Haiti, we had an influx of young Haitians. Recently, we've had a lot of young Pakistanis from the Kashmir region. We have always had a lot of Malians, but now their numbers are increasing," Pon said.
Around 20 percent of the students in Pon's training centre are underage migrants. Once they turn 18, they will be required to apply for a residency permit, and their requests have a better chance of being accepted if they have already gained job training and work experience in France, according to Pon. "Apprenticeships are an integration and administrative solution," he said. 
Following the coronavirus crisis, he worries that around one third of the apprenticeship contracts negotiated earlier this year with big construction companies will be cancelled. "Since the end of the lockdown, it's more complicated to have firms signing apprenticeship contracts," he said. 
Without those contracts, the students can't start training as apprentices. "There has been an intensification of the competition and a rarefaction of employment opportunities, which is to the detriment of young foreigners," Pon said. 
No work permit, no apprenticeship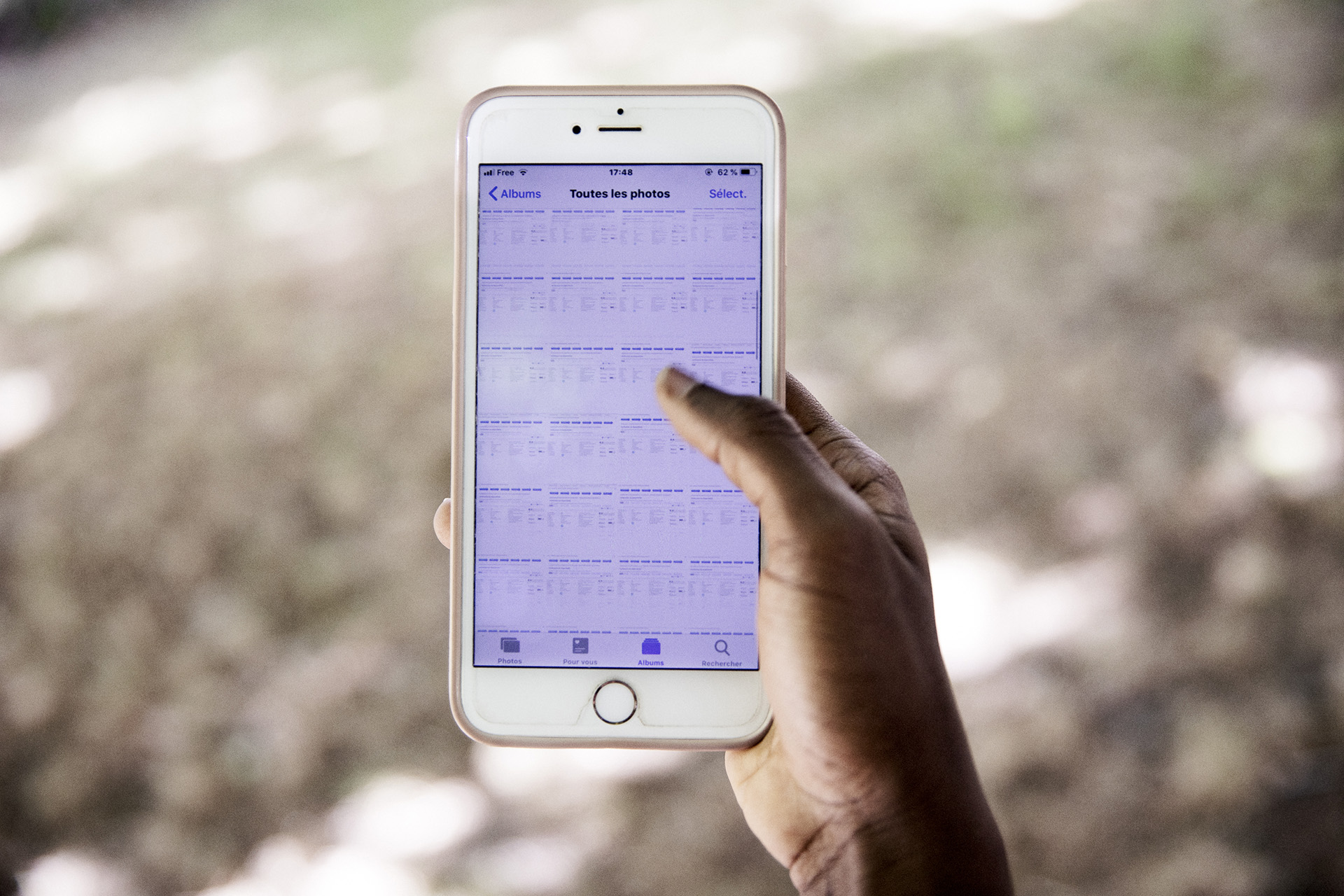 Amina*, a 17-year-old from West Africa, wanted to do an apprenticeship in sales and had already found an employer who agreed to be her mentor. But for months she couldn't get a work permit and spent her days and nights trying to get an appointment to apply for one on a website set up by the préfecture, the local Seine-Saint-Denis authorities.
Every time Amina connected to the website, she took a screenshot as proof it wasn't working. The online reservation system is so notoriously inefficient that a black market has sprung up with migrants paying to secure an appointment. "I was supposed to start my apprenticeship on 20 May," Amina said in July. "I have already signed my contract. I just need the appointment at the préfecture." 
It took three months, but Amina finally received her work permit on 17 August and started her apprenticeship in September. During the time she spent waiting, she struggled to afford food. Now, she is earning 661 euros ($784) per month. It's not much, but it's a start. 
'A well-trained apprentice can replace a boss'
Tombé, a 16-year-old from Mali, was lucky to start his apprenticeship before the pandemic began. He is learning to make "pain de campagne", a classic French bread, in the basement bakery of a restaurant with Chef Thierry Breton, who owns two other restaurants as well.
When France closed all non-essential shops in March due to the pandemic, Breton's bakery remained open. But his main clients – restaurants – all closed for around two months. Facing economic catastrophe, the chef reduced his staff to the bare minimum. Tombé was one of the few who was kept on, because he had already proven to be a valuable part of Breton's team.
Tombé's formal education consists only of one year of Quranic school in Mali. He is learning French on the weekends. "I haven't told my mum what I'm doing now," he said of the apprenticeship. "I will when I have my residence permit so I can visit her in Mali."
Tombé's hope of eventually gaining permanent residency after he turns 18 survived France's first lockdown, which ended in May. Breton has had to end the contracts of several apprentices because they didn't show up on time or follow instructions. But around 10 of his former apprentices have gone on to become chefs and establish their own restaurants. He hopes Tombé will follow a similar path.
"The apprenticeship is very long in a bakery, but then a well-trained apprentice can replace a boss," said the chef. 
 'I want people to look at Abou Dramane as a cook and not as a migrant'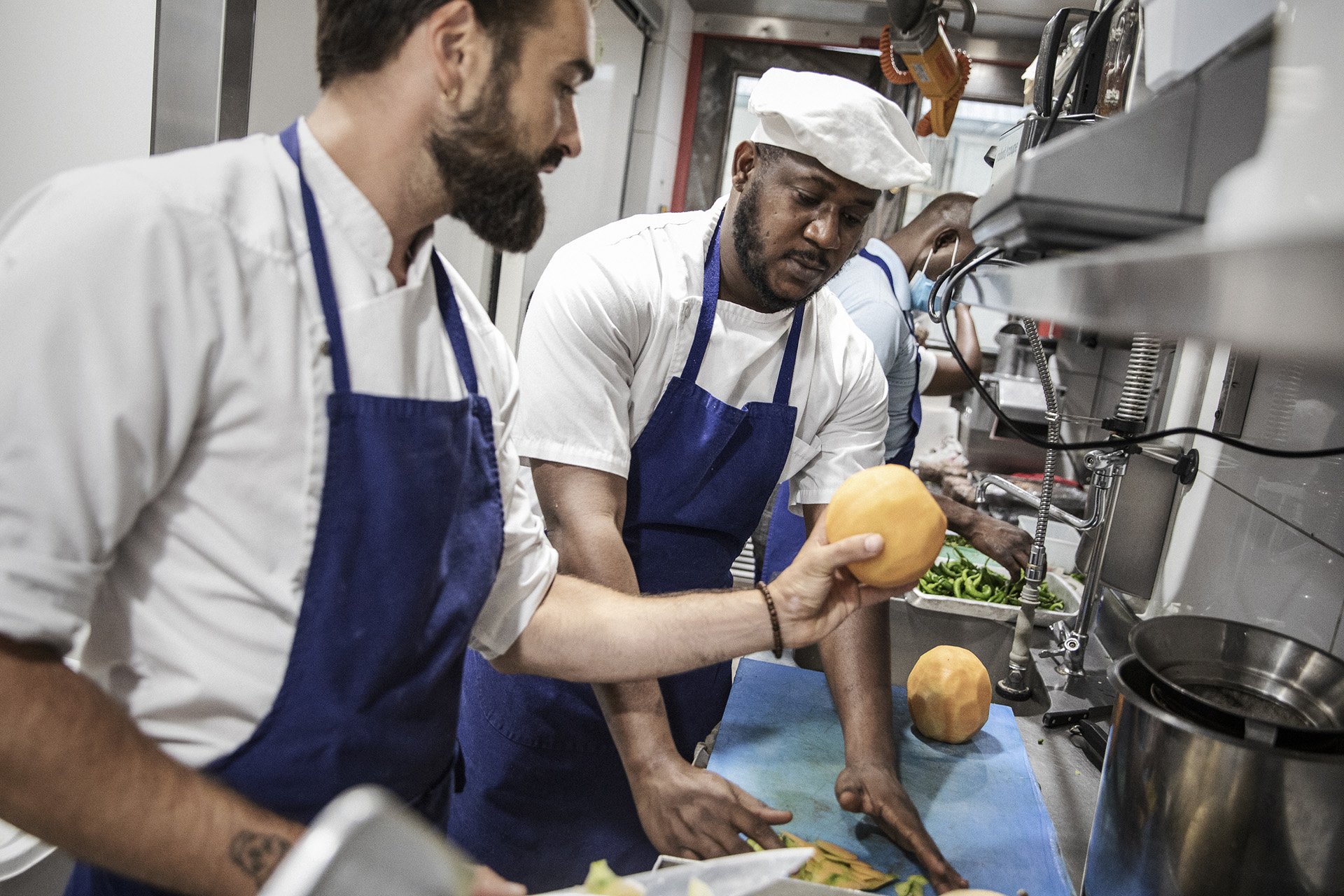 Abou Dramane, 20, arrived in France from the Ivory Coast in 2016 and has been learning the secrets of cooking from chef Stéphane Jégo at the restaurant L'Ami Jean for a year and a half after gaining a residency permit. Now he is preparing for the next step of his training: a vocational baccalaureate, which will open the door to more opportunities.
Jégo said military-like discipline is required in his kitchen. The chef and the apprentice wear the same uniform: a white blouse and a blue apron. Jégo realises the barriers to integration that exist in French society and the opportunity that apprenticeships provided. 
"Apprentices like Abou Dramane must have a work ethic even stronger than the other ones [French apprentices], because they won't be forgiven for anything," he said. "After his training, I want people to look at Abou Dramane as a cook and not as a migrant."
'My boss is satisfied'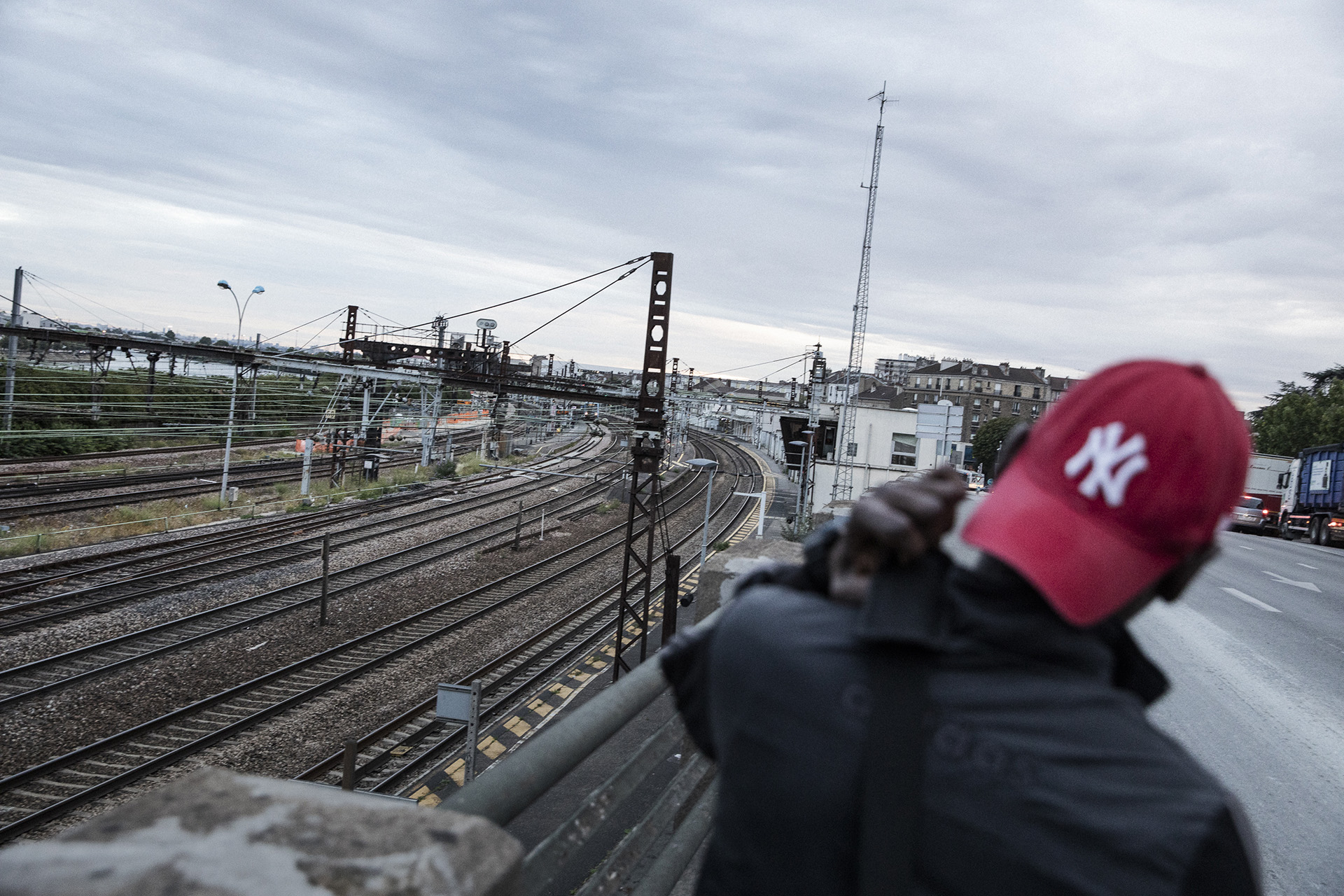 Dioncounda, 17, leaves home at 6:15 in the morning to take the train to work with a gym bag slung over his shoulder and his red New York Yankees baseball cap on backwards. The streets in the southeast suburb of Paris where he lives are nearly deserted.
Since February, he has been apprenticing on the construction site of what will be a luxurious five star hotel close to the iconic Champs Elysées. His commute from the house he shares with seven other underage migrants on the outskirts of Paris to the glitzy, tourist heart of the city and back takes him three hours. 
Dioncounda spends two weeks each month on the construction site and two weeks at a vocational training centre for apprentices. His 420-euro-a-month ($496) salary doesn't provide for much beyond the basics, but the apprenticeship has opened doors. "My boss is satisfied. He has already asked me to stay working with him when I complete my two years apprenticeship," Dioncounda said. 
With this, he has a good chance of gaining legal status in France when he graduates and turns 18. With France's economy contracting and the government whittling away support for young migrants, this is likely to become more difficult for those following in his footsteps.
 'We have both a diploma and a salary'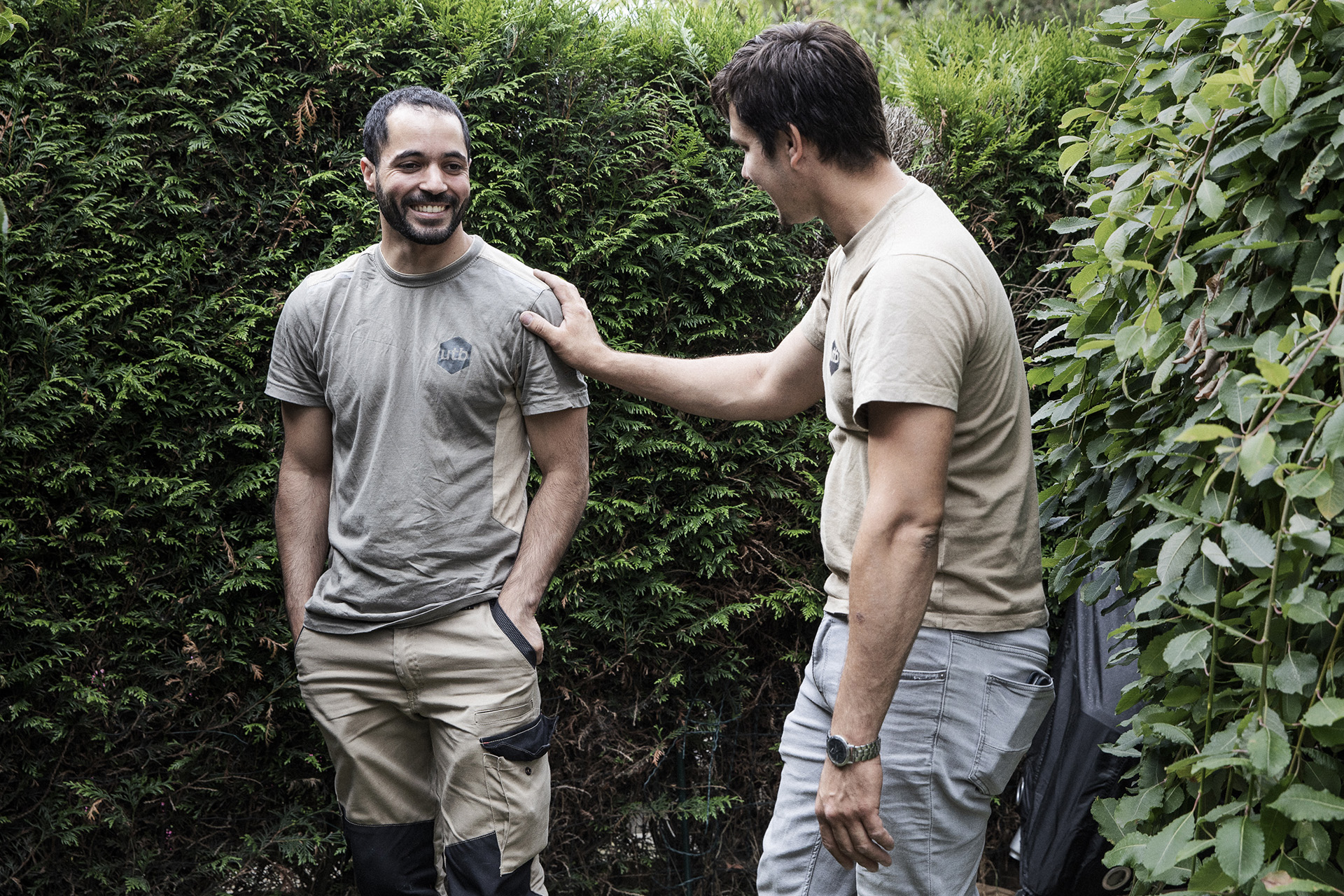 Fahmi Ragued (left), 26, also started his apprenticeship before the pandemic began. A graduate of the Saint-Denis Training Centre for Apprenticeships, he arrived in France in 2007 from Tunisia with his family and attended French middle school and high school.
In late July, Fahmi was near the end of his apprenticeship with a firm specialising in plumbing and heating and cooling systems. He has spent long hours working with Michael Amendola (right), his supervisor, on construction sites. "The apprenticeship has an advantage over a [high school diploma], we have both a diploma and a salary," said Fahmi, as Michael inspected his installation.
While France's unemployment rates have peaked at their highest level in 24 years, Fahmi has been able to continue working. One day, he hopes to start his own company.
* Interviewee asked that her name be changed to protect her identity.
jd/er/ag