Years of conflict and violence have divided communities in Thailand's deep south. Pateemoh Poh-Itaeda-oh is one of a growing number of women trying to build peace by bringing them together.
In Thailand's southernmost provinces, militants are fighting for greater autonomy for the region's Malay Muslim minority within Buddhist-majority Thailand. More than 7,000 people have died since conflict escalated in 2004.
The violence comes from all sides: Insurgents have attacked government targets including civilians; Thai security forces are accused of rights abuses in counterstrikes and anti-insurgency operations. Tensions among Malay Muslim and Thai Buddhist communities have simmered as the conflict wears on.
"For the last 16 years, families have been torn apart after losing loved ones," said Pateemoh, who heads the Association of Women for Peace, known as We Peace, based in Yala province along Thailand's southern edge. "They leave behind sons, daughters, nieces, nephews, and so many broken homes."
High-level peace talks have so far failed to bring an end to the conflict. Tired of the violence and worried by growing tensions, women like Pateemoh are working to build more organic reconciliation and understanding at the community level.
"None of this violence is normal. None of this should have happened. I began to think, 'how can I do something to change this situation?"
Some are part of NGOs and civil society groups that support victims of violence. Others also work to counter gender-based violence fuelled by conflict trauma. Many try to prevent retaliatory violence by building bridges between the south's divided communities.
Pateemoh understands the conflict's toll as much as anyone: She has lost four family members, including an older brother, who was gunned down in 2003, and an older sister, who was killed at a security checkpoint while driving into town.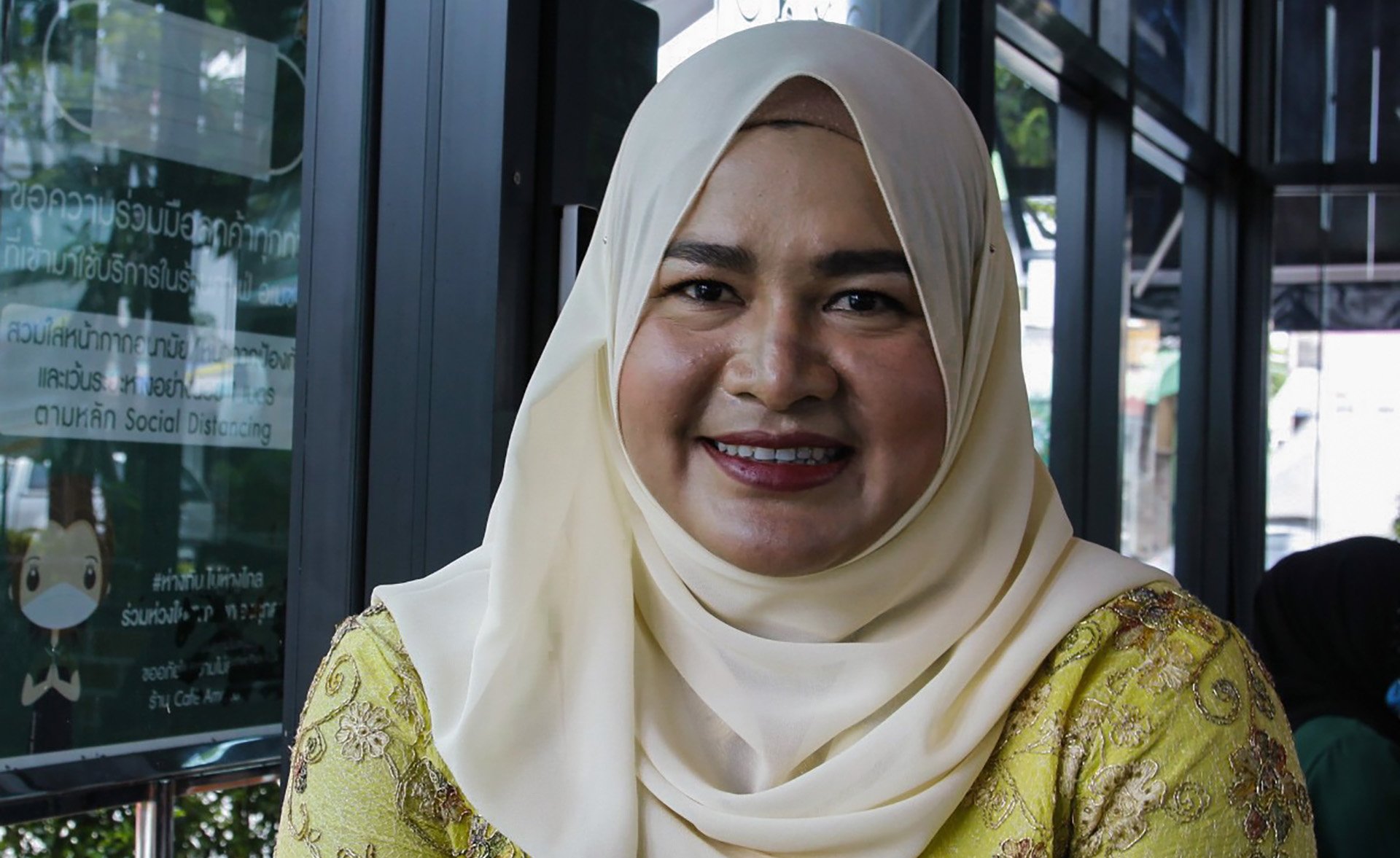 Pateemoh said there was little investigation into what happened to her siblings. Instead, as with so many families in the south, a sense of closure has been out of reach.
"I began to feel as a young person, that none of this violence is normal," she said. "None of this should have happened. I began to think, 'how can I do something to change this situation?"
Unresolved trauma
Part of what drives communal tensions is a sense of impunity for the violence, which leaves little opportunity to reconcile. Attacks by insurgent factions are usually unclaimed. Thai authorities often fail to prosecute security forces accused of abuses, including abductions of suspected insurgents and torture, rights groups say. Survivors of violence from all communities often have no explanation for their losses, and little access to justice.
---
---
Zahra*, a young mother in Pattani province, north of Yala, has lived with this uncertainty for the last 13 years.
Her father, a civilian, was shot dead by unknown assailants while he walked next to a heavily guarded security bunker. 
"Every time I talk about this, the memories just come flooding back," she said, fighting back tears over the din of monsoon rainfall. "It's hard for me." 
Zahra said unsolved murders have been frequent in her subdistrict over the years as tensions have built among Thai Buddhists and Malay Muslim families like hers.
But the family received no explanation or support after her father's death, which has allowed the pain and confusion to grow. His assailants were never caught; to this day, Zahra has no idea why her father was killed.
Women as peacebuilders in Thailand's south

The image of women in Thailand's deep south is shifting from victim to peace activist, according to research by Duanghathai Buranajaroenkij, a lecturer on human rights at Mahidol University in Bangkok.
Women have become the backbone of ground-level efforts to build peace, Duanghathai says. Women-led groups have organised to help victims of the conflict, and to prevent new violence. They try to reduce tensions between security forces and local communities, and act as bridges and mediators.
"Women can engage groups and areas that are difficult for other actors to access," Duanghathai said in her research. "Their predominant strategy is to turn foes into friends and they are highly committed to non-violent approaches, strongly motivated to restore security in homes, farms, markets, hospitals, schools, and places of worship."
However, these efforts often aren't recognised. Women have a limited role in formal negotiations between government authorities and insurgents in Thailand's south.
"The space for women is still limited and largely informal," Duanghathai said. "Women's contribution to supporting the peace process must be continued."
"He didn't have any problems with anyone," Zahra said.
Activists are trying to help survivors like Zahra heal, acutely aware of what families are going through.
Pateemoh's organisation dispatches women to support families struggling with recent murders, attacks, and other violence stemming from the conflict.
"We have support meetings often, and try to build trust and understanding for those affected," she said.
Like Pateemoh, the volunteers have firsthand experience with the conflict.
"When we approach a woman who has recently lost someone, at first, they put up a wall," she said. "But that's why we use volunteers who have experienced the same pain inside their own communities, so we can more easily build their trust." 
The group also employs lawyers to develop programmes that teach people about their rights, helping them to protect themselves when facing harassment – Pateemoh says military and police often visit surviving family members, calling it a form of state intimidation.
While supporting victims and encouraging more dialogue may appear small in the bigger picture of a conflict, Pateemoh believes these ground-level efforts will heal communities over the longer-term – and help stop new rounds of communal violence before they begin.
Since its creation in 2004, We Peace has evolved into a large network helping victims of conflict and gender-based violence. The group now has around 900 women volunteering across dozens of communities in the deep south.
Conflict drives other types of violence
Anticha Sangchai, a Thai Buddhist lecturer at Prince of Songkla University in Pattani, wants to create more opportunities for peace by pushing boundaries in other ways.
In 2013, she founded BUKU FC, a football league that encourages people to participate regardless of gender, age, religion, or politics. BUKU's slogan, "football for peace and equality", encapsulates a vision where ideas and discussions of peace are encouraged.
Anticha believes the football pitch is a space where women of all social backgrounds – Buddhist or Muslim, conservative or progressive – can meet without fear and talk about their issues. 
"I think there is a new generation of young women speaking out about their rights," she said. 
Anticha also wants the pitch to be a safe space where women and members of the LGBTQI+ community can find meaningful ways to contribute to deep south culture. 
Yet speaking about gender issues and rights can come at a cost in the south. 
"I think there is a new generation of young women speaking out about their rights." 
"When I first started to work on gender issues here, it was really challenging, because this region is conservative Muslim. Touching on gender issues is too sensitive for many, especially LGBT rights issues," Anticha said.
Last year, she faced a campaign of harassment and threats from a conservative Muslim organisation.
"They started with verbal threats, some even asked people to assault us," she said. 
Women's rights activists say conflict and gender-based violence are closely linked: Domestic violence and other abuses rise as the trauma from the conflict evolves.
Rates of gender-based violence were already high in the south, Pateemoh said, but the combination of the conflict and the coronavirus pandemic has made things worse. In recent months, a growing number of women have asked her group for help. 
"These women have been raped, they've been beaten, they've all been abused in some way," she said. "When something happens to a woman, and she tries to talk about it, people try to silence her."
Peace from the ground up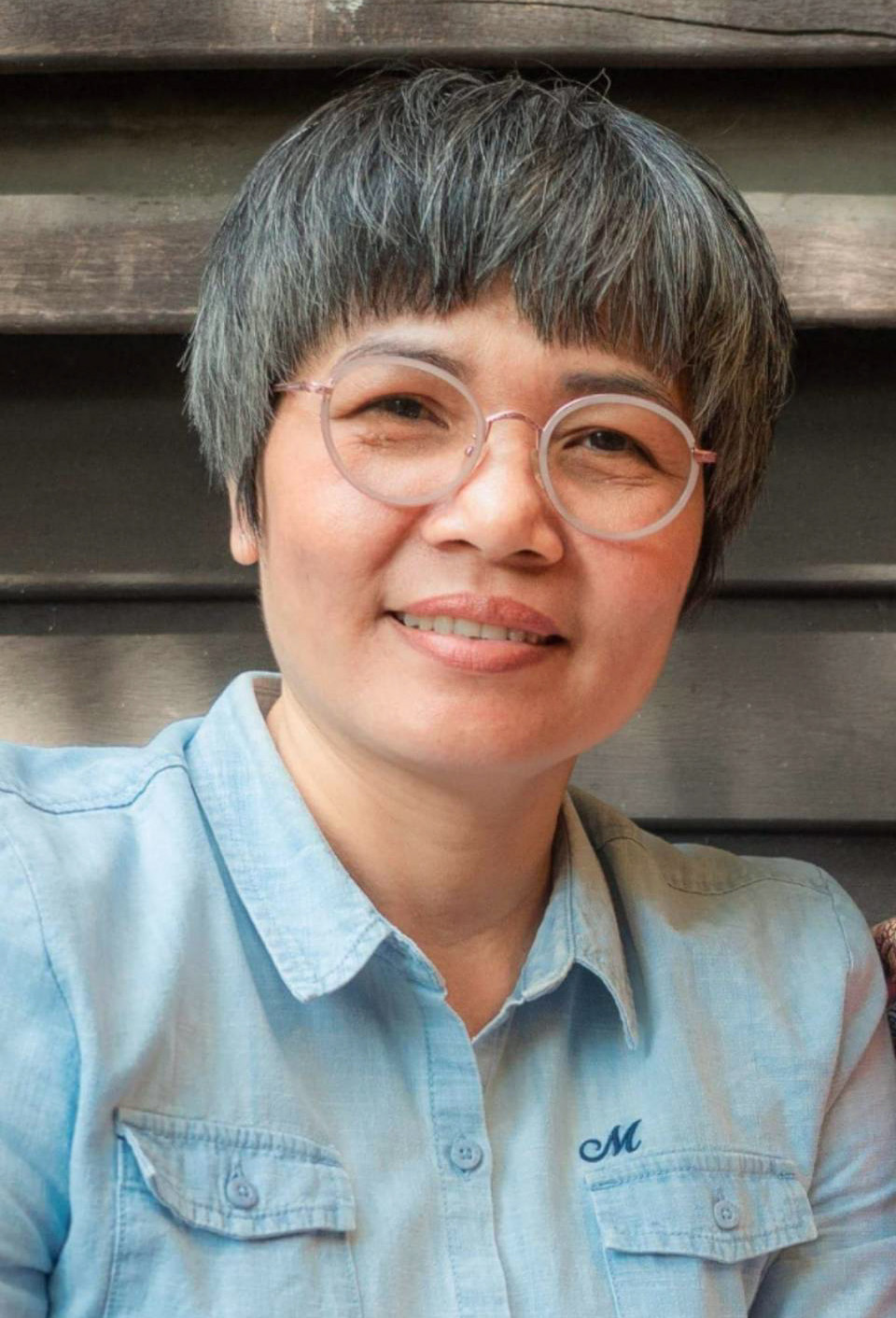 Somjai Chuchart, a Thai Buddhist village chief in Pattani, believes it's crucial to rebuild a sense of trust among the south's often divided communities. And this process must start from the bottom up.
Village chiefs are the authority at ground level in Thailand. Unlike most village chiefs, Somjai has taken an active role in peacebuilding – her work promoting reconciliation has made her a household name in parts of the south.
"When there's violence, someone has to step up," she said. "If we are silent and do nothing, then we fail the next generation. How are they going to live a good life if we don't do it now?" 
Her community dialogues bring Thai Buddhist and Malay Muslim communities together to discuss local problems and solutions. 
She believes much of the south's violence comes from a combination of land deals gone wrong and vendetta-driven retaliations. In her role as a village chief, she mediates when tensions begin escalating, before they can spiral into something more serious.
"I don't think that my work is building reconciliation necessarily," she said. "It's more like building understanding and communication between Muslims and Buddhists. Because misunderstandings can be deadly."
Building peace can only be accomplished through dialogue and forming relationships across communities, Somjai said: "We have to learn about each other. We can do this without our religious differences getting in the way." 
* Name changed to protect identity.
With reporting support from Darunee Makhayan.
cq/il/ag