Thailand's deep south conflict has disrupted lives and divided communities for the last 16 years. But a generation of young people, who have come of age amid the violence, hope peace is on the horizon.
Tired of a war they had no part in creating, young men and women from the south's Malay Muslim and Thai Buddhist communities now speak of breaking down divisions. Many increasingly have a new sense of a shared Thai identity – despite their religious or ethnic differences.
More than 7,000 people have been killed in Thailand's southern provinces since 2004, when a long-running separatist insurgency re-emerged. Bomb blasts, clashes with security forces, and targeted killings have upended lives in both communities. 
The insurgency is pushing for independence or greater autonomy, and to retain the region's Malay Muslim culture and language. Malay Muslims are a majority in the deep south – the provinces of Pattani, Narathiwat, Yala, and parts of Songkhla – but a minority within Thailand.
Militant attacks, and security forces' counter-insurgency operations, have kept the region on edge, and continue to kill and injure people from both communities. High-level peace talks have so far failed to produce a tangible result.
The New Humanitarian met with young women and men in the south to understand how their perceptions are shifting.
'The conflict is old and I can't connect with it.'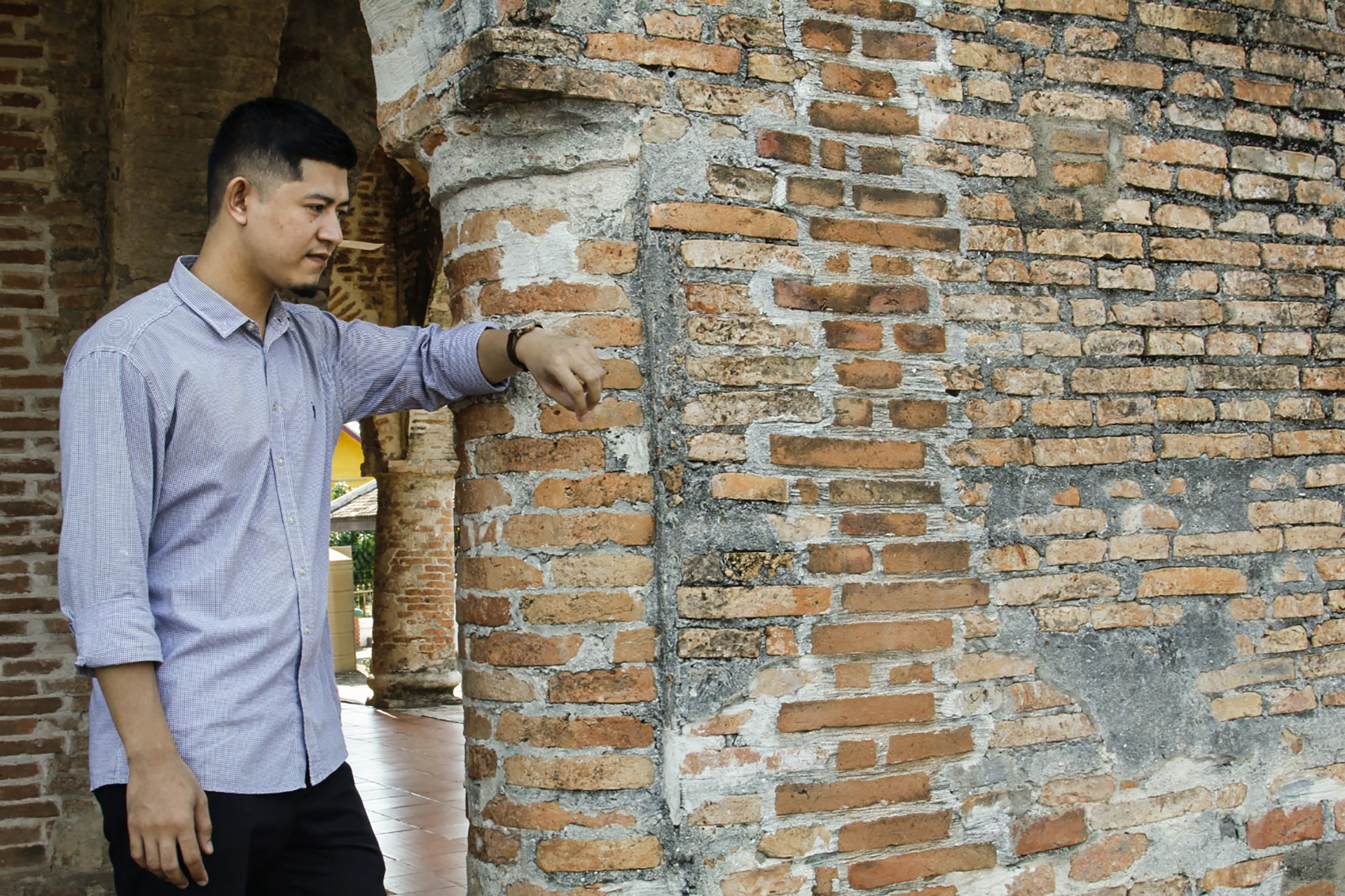 Under the glare of a bursting sun, Paisal Marat removed his shoes and walked through the brick entrance of the centuries-old Krue Se Mosque in Pattani. 
The mosque is now known for a massacre that left 32 Malay Muslim insurgents dead after security forces stormed the religious site in 2004 following earlier attacks on police checkpoints. It was part of a year of violence that inflamed tensions in the south. 
Paisal, now 24, was only a child.
"I feel like the conflict is old and I can't connect with it," said Paisal, an entrepreneur. "When I was young, I didn't understand the conflict. But now I've learned a lot from reading about it. It feels bad that we are [associated] with it for simply living here in the south." 
Read more → Why a COVID-19 ceasefire stumbled in Thailand's deep south conflict
While the threat of violence is a reality for many communities, he and his peers rarely want to discuss it. Given that the conflict has divided Malay Muslims and Thai Buddhists, there's a sense of discomfort and stigma in expressing strong views.
"It's like the elephant in the room," he said. "No one wants to talk about it. We find ourselves trying to avoid the conversation."
It first dawned on him that he was living in a conflict a decade ago, when a close friend was gunned down by security forces. His slain friend was driving home from school on his motorcycle when he failed to come to a full stop at a security checkpoint. A soldier opened fire, killing him instantly. He was 14. Killings like these occur with some frequency in the south, but rights groups say they're rarely investigated.  
Paisal thinks the military's heavy footprint may be doing more harm than good. It's a sentiment shared by many of his peers, as soldiers often profile young Muslim men as insurgents with little or no evidence, Paisal said, adding that he has also been harassed. 
But despite feeling at odds with the military presence at times, he proudly identifies as Thai. "I feel proud to be born here," he said.
'We all want the conflict to disappear.'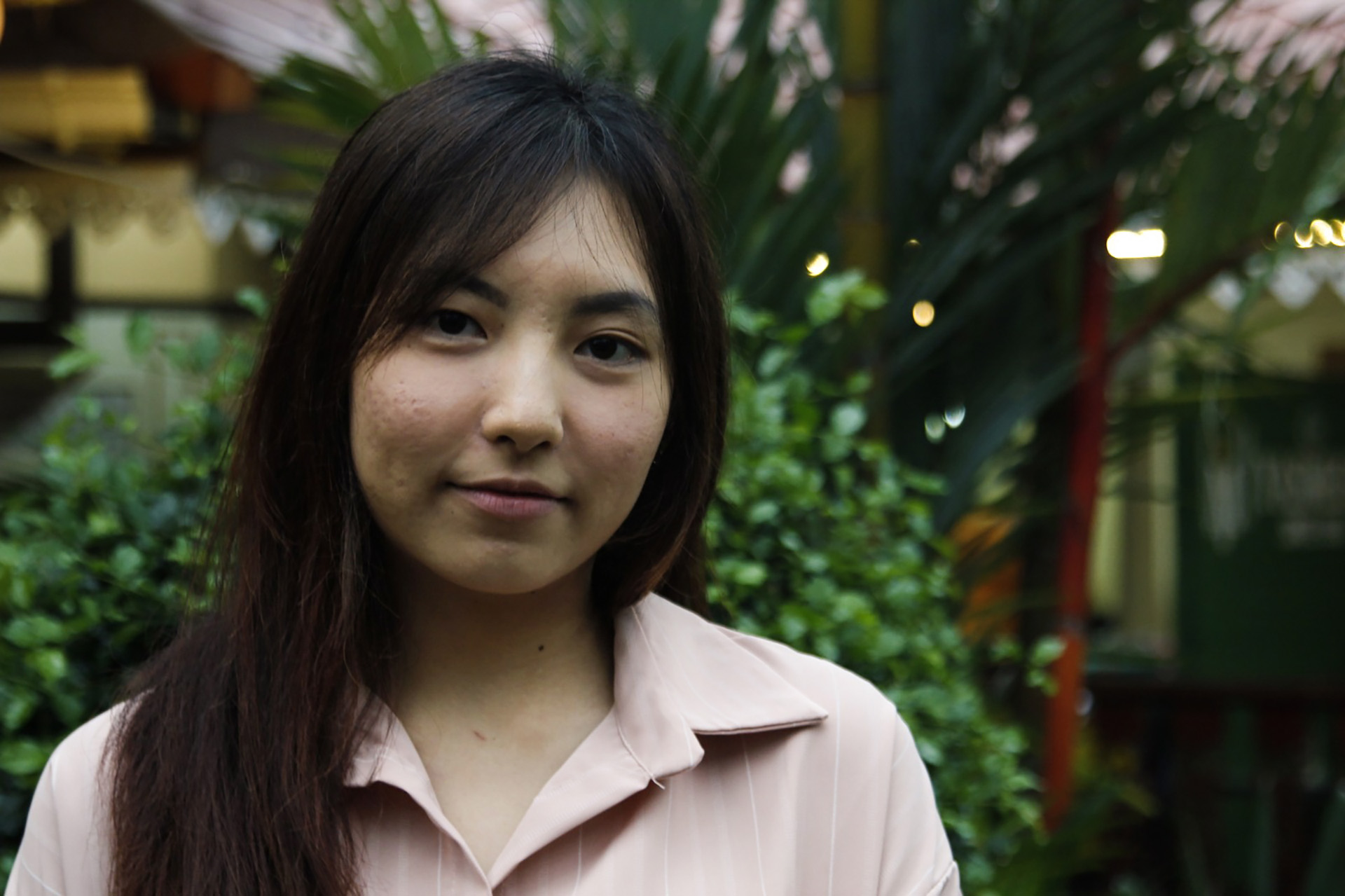 Other youth view the military's presence differently. 
"They make me feel safe," said Nichakorn Thanomwongthana, 18, a Thai Buddhist university student. "To be honest, when they are not around I feel anxious that something could happen and we wouldn't have them around to protect us." 
Nichakorn sees the security forces as a welcome presence in a dangerous zone too often rocked by insurgent attacks. 
"Of course, we all want the conflict to disappear. But sometimes we need them [the military] around," she said. "I mean, there are still bombings." 
Nichakorn described the moment she heard a car bomb explode at a large supermarket in 2017, wounding 61 people. It made an unmistakable deep sound. She remembers seeing the bodies of the injured scattered in front of the building.
Despite the violence she's witnessed, Nichakorn takes pride in her homeland.
"I'm proud to be born in Yala," she said. "Even in a conflict, we have to be strong together."
'Teachers are important. Why would they be killed?'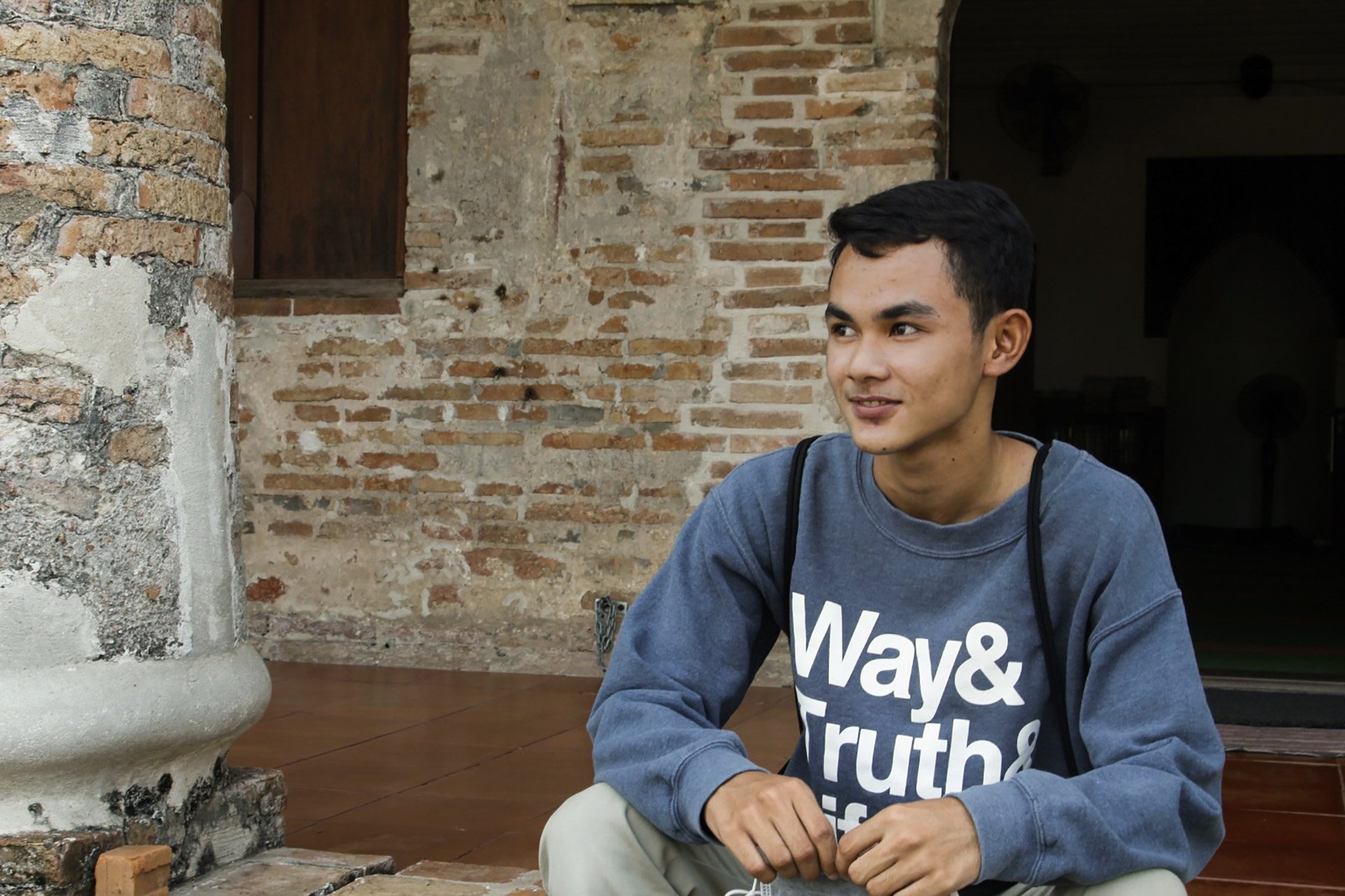 Areekan Duereh can't comprehend why anyone would want to kill a teacher.
In previous years, southern insurgents have targeted public school educators, viewing the education system as a symbol of state oppression. Attacks on teachers and schools have declined since 2007.
For Duereh, an 18-year-old Malay Muslim, learning about these attacks made the conflict personal. He counts his high school English teacher as his personal hero; he also wants to become a teacher one day.
"When I heard that teachers were once killed, that's when it really hit me," Areekan said. "It felt so confusing, because teachers are important for so many reasons. Why would they be killed?" 
'It's just a small group that doesn't want peace.'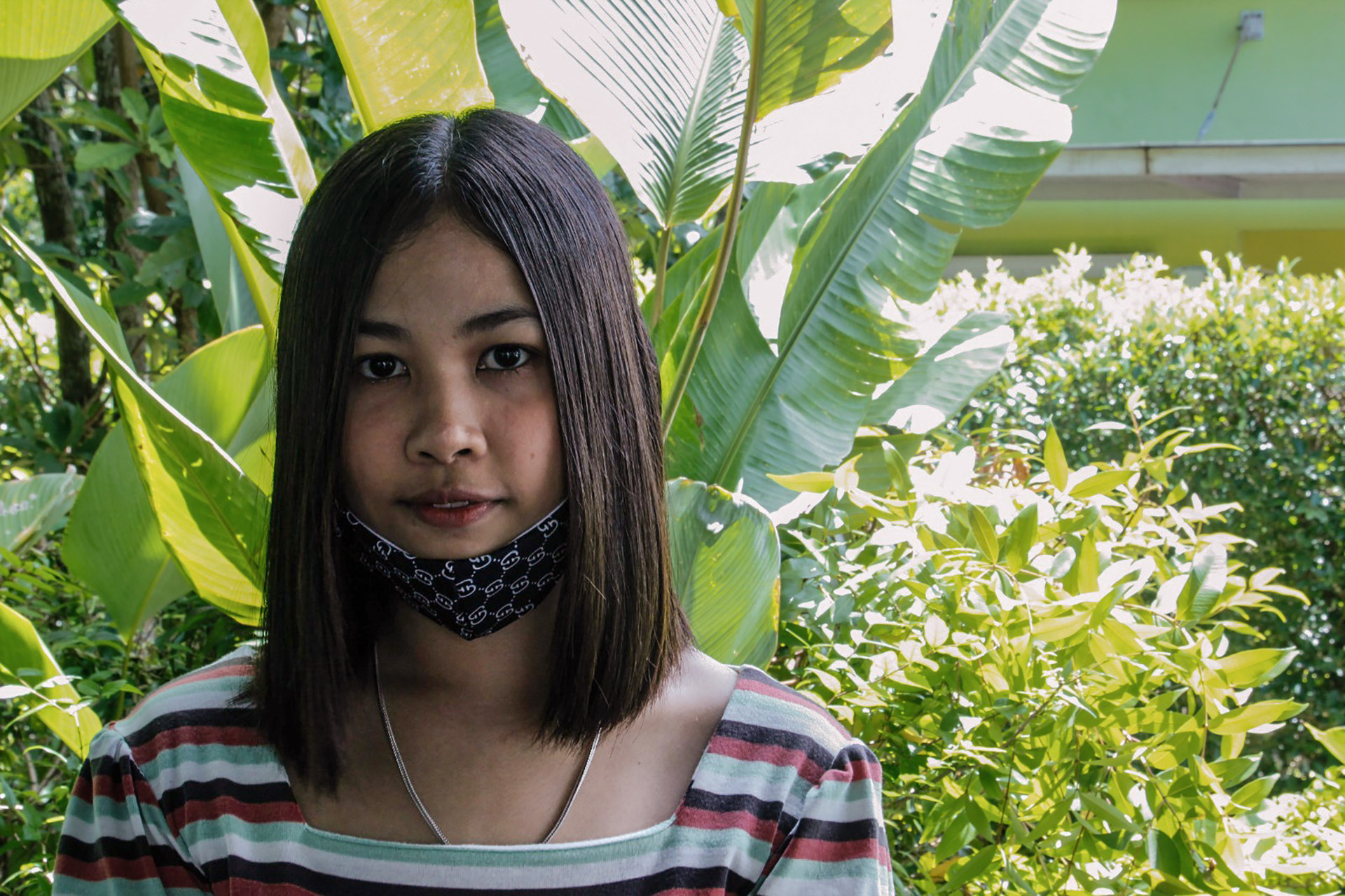 The conflict hit home for Kalyakon Sansuk, a Thai Buddhist, when she was just a child. 
Her aunt and uncle were shot dead by unidentified men when she was young. Her family doesn't know why they were targeted; the aunt and uncle were gardeners walking home from work. But unclaimed killings like these are not unheard of in the south.
The loss has stuck with Kalyakon, now 18. It has motivated her to pursue a career in criminal justice once she graduates from school. 
"I think it's just a small group that doesn't want peace," she said. "They don't reflect the majority at all. They are the problem. It's not a Buddhist or Muslim problem; it's the individuals who want to disrupt the situation here." 
She believes leaders should be digging deeper for ways to come to a compromise and end the conflict.
"We should look at poverty and other issues too. I think solving this will help keep young people from becoming radical," she said. "I think peace is possible. At school, we eat together; share together. In the end, we're all the same." 
'Harmony between Buddhists and Muslims.'
Hafizan Makeh worries her family's religion can put them in harm's way.
"I don't think it's always safe if you're Muslim," said the 19-year-old. "We've had generations of problems between us. But now that the military is so involved everywhere, it's worrying."
Makeh fears her brothers could get swept up in the conflict. As a young woman, she doesn't worry about her own safety, but she recognises that authorities often suspect conservative Muslim men in their 20s and 30s of being militants. 
"I want to see harmony between Buddhists and Muslims. Our future depends on it," she said. 
"It's the duty of our generation to speak out. Eventually we'll be making important decisions." 
cq/il/ag
Read more about...