Every month or so, health project manager Yulia sets off on an arduous 24-hour, 100-kilometre journey across eastern Ukraine's "contact line" from Severodonetsk to the rebel-held city of Luhansk. It is the front line not only of a conflict that has claimed more than 10,000 lives since early 2014 but also of one of Europe's worst HIV epidemics.
Ukraine's HIV problem is compounded by a twin tuberculosis epidemic, marked by a particularly high prevalence of the more lethal multi-drug-resistant form (MDR-TB). Tuberculosis remains the leading cause of death among people living with HIV, accounting for around one in three AIDS-related deaths globally.
Many problems face aid workers in east Ukraine: interrupted supplies of medication, shelling, military curfews. But the issue that forces Yulia to risk crossing battle lines is essentially bureaucratic.
Most international funding and supplies to fight HIV and TB go to NGOs in government-controlled Ukraine. So, to get funding for her needle exchange project, Yulia must be registered to do business with Kiev.
However, many of her potential patients are now on the separatist side. The two Russian-backed breakaway regions at war with the Ukrainian government – the "Luhansk People's Republic" and the "Donetsk People's Republic" – are not recognised by the international community. This means non-Russian aid can only reach them via Ukraine.
Yulia makes regular trips across the front line to try to get registration on the separatist side too, because this would allow her to work openly in rebel-held areas without getting into trouble with the de facto authorities there. 
Aid agencies are forced to walk an impossible tightrope in Ukraine. Registered or not, health workers like Yulia risk being imprisoned by both sides, either for "collaborating with Kiev" or "aiding terrorist organisations", depending on who is calling the shots.
It's so hard to operate that some organisations have taken their work underground. All the while, more and more people are contracting HIV.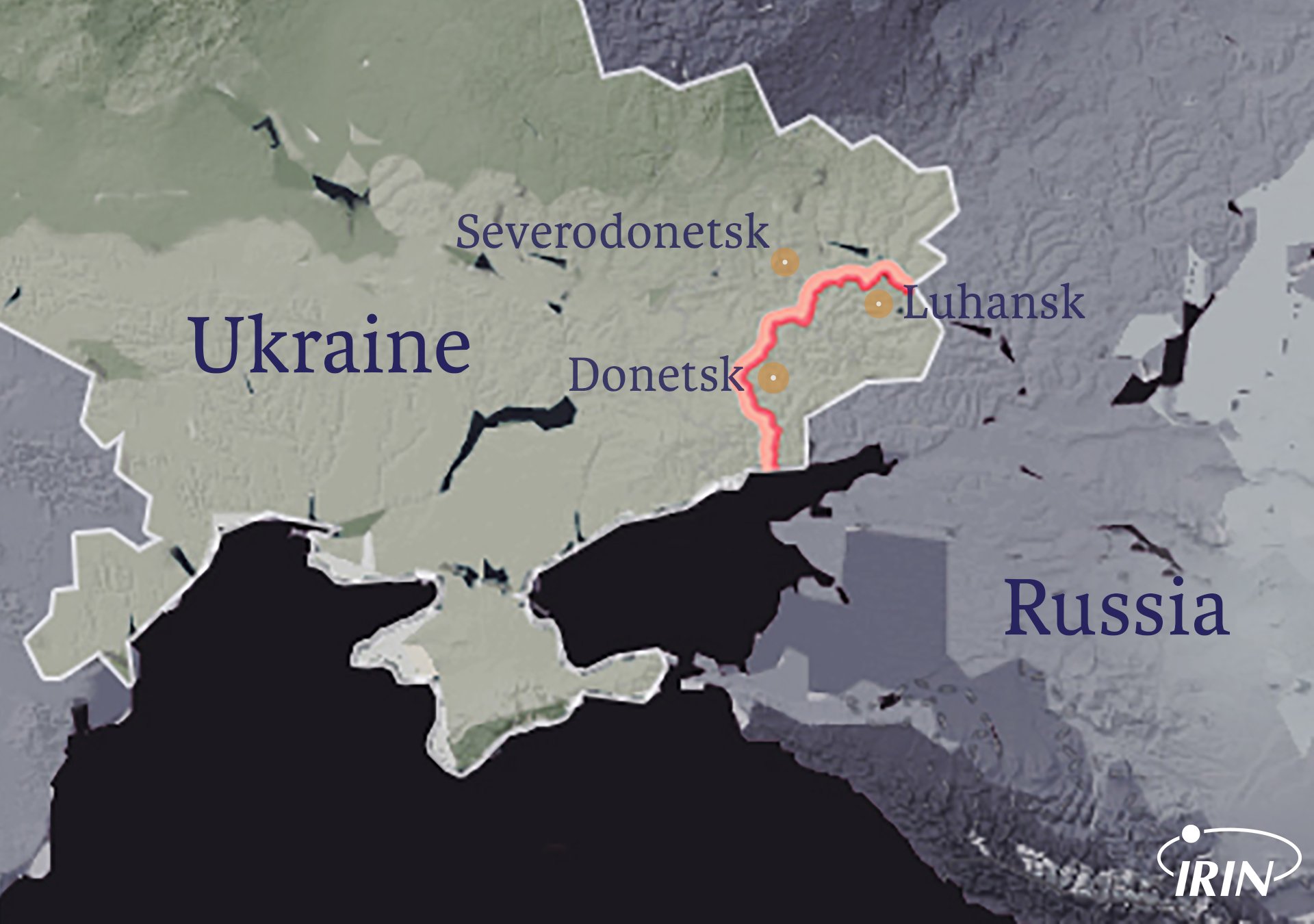 "It's a vicious circle," Yulia, whose name has been changed for her own security, told IRIN. "Medical workers are really afraid, but it's the patients who suffer most."
Displacement
The eastern provinces of Donetsk and Luhansk – part of which now form separatist-controlled territory – have always been the hardest hit by HIV in Ukraine, accounting for a quarter of the more than 240,000 infections nationwide.
Widespread drug use, low living standards, and outdated or inaccessible medical services have long contributed to the crisis. But almost four years of war have made matters much worse.
Vital infrastructure has been damaged, while mass migration has increased, along with unsafe sex and sex work driven by high unemployment, rising prices, and the influx of a ready clientele – male fighters.
Exact numbers are hard to come by from areas not controlled by the government, but recent research based on data collected between 2012 and 2015 found that HIV rates had shot up in some parts of Ukraine due to displacement from the main rebel-held cities.
"In this study we found that virus migration has increased rapidly and follows a westward pattern," lead author Tetyana Vasylyeva, a PhD candidate in Oxford University's Department of Zoology, told the University of Oxford. "Donetsk and Luhansk, two large cities in the east of Ukraine that have not been controlled by the Ukrainian government since 2014, are the main exporters of the virus."
Funding
Fighting HIV and TB takes money, and in December 2014 Ukraine stopped sending supplies, funding, and salaries to state organisations no longer under its control – including hospitals and other treatment facilities.
The Global Fund to Fight AIDS, Tuberculosis and Malaria, which was already financing some treatment and prevention programmes in Ukraine, stepped in with emergency funding. Working through UNICEF and local partners, the Global Fund now provides anti-retroviral drugs formerly paid for by the state for up to 12,000 people living with HIV in separatist-held territory, as well as medication for MDR-TB patients, and supplies of syringes, condoms, and rapid HIV tests.
The Global Fund's grant is to Ukraine, though it applies to areas not under the government's control. To receive the money, aid organisations must be registered in Ukraine, but to do business across the front line, they must also be registered with the de facto separatist authorities.
In the context of Ukraine's bitter conflict, this has become increasingly difficult.
By the end of 2015, almost all international aid agencies, including Médecins Sans Frontières, which was providing TB treatment in prisons, had been banned by the separatist authorities. Currently, the International Committee of the Red Cross (ICRC) is permitted to work in Donetsk and Luhansk, and the Czech NGO People in Need in Luhansk. *Several UN agencies also operate in non-government controlled areas of Donetsk and Luhansk. 
The situation in government-held territory isn't straightforward either. The Security Service of Ukraine (SBU) recently opened an investigation into the two major NGOs that administer grants there from the Global Fund – the All-Ukrainian Network of People Living with HIV and the Alliance for Public Health. No case has been filed, but potential criminal charges for health workers may include assisting terrorist organisations and collaborating with Russian security services.
"It's getting too sensitive," Alliance for Public Health Executive Director Andriy Klepikov told IRIN. "We worked with MSF until they got kicked out; we worked with the ICRC… It's always challenging. And then we got the SBU [investigation]."
Deliveries
It's not just funding that is complicated – delivering supplies is tricky too.
Donetsk currently allows in international aid delivered via, but not from, Ukraine. Luhansk no longer has any road access to government-controlled areas and gets aid deliveries via Donetsk. It took international and local organisations three months to negotiate the delivery of a year's worth of HIV and TB medications and related supplies to Donetsk in December 2017.
In January, the Ukrainian parliament approved a law on "temporarily occupied territories", confirming it will provide no financial or other aid to them and holding Russia solely responsible for all damages and social services in non-government controlled areas. The law does permit international humanitarian aid to rebel-held areas, but international organisations are worried they might still lose the ability to work there due to growing pressure from both sides.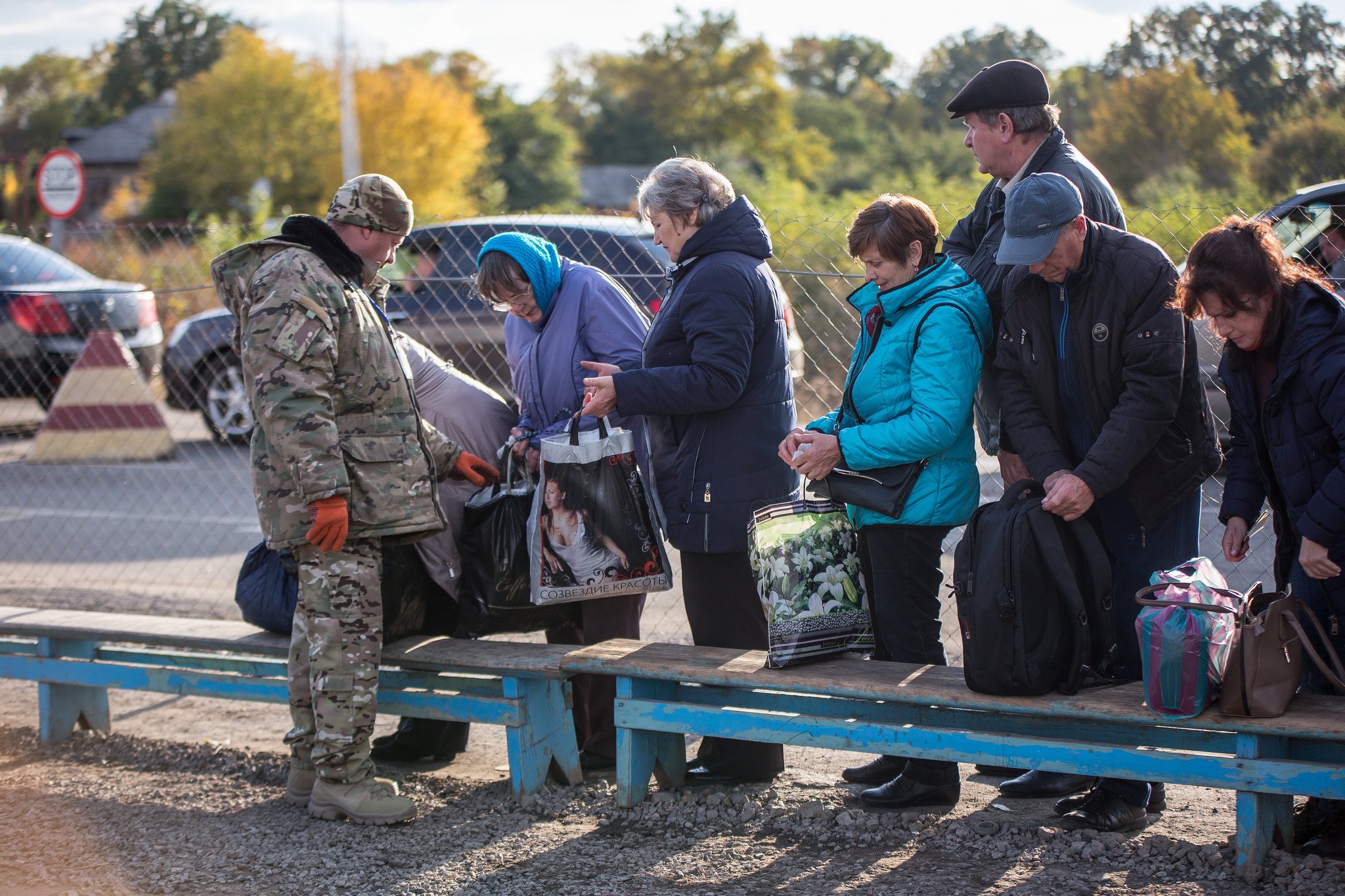 "We have always to explain that what we are doing is humanitarian," Alain Aeschlimann, head of the ICRC delegation in Ukraine that delivers medicines on both sides of the conflict, told IRIN. "We are not at all involved in politics, but it's clear that this context is highly politicised and there is nothing you are doing which is not in one way or another linked to some political issues, and this is very, very difficult."
Strategies
As If they didn't have enough to worry about, health workers also struggle to deal with the different approaches the respective parties to the conflict take to tackling HIV.
Ukraine has long adopted a strategy of harm reduction, which includes: providing sterile needles to intravenous drug users; providing safe ways to dispose of used sharps; condom distribution; and outreach to those potentially at risk – this is the work Yulia does.
Russia continues to deny its involvement in the conflict, although it does deliver some medical supplies to Donetsk and Luhansk. But the Russian government, battling its own HIV epidemic, opposes the harm reduction approach and has declared Russian NGOs who use it "foreign agents". The de facto authorities in Donetsk and Luhansk take a similar position and in 2014 launched a "war on drugs" that saw armed militants shooting drug dealers and arresting harm reduction clients and social workers.
NGOs in these regions have taken down the signs on their offices and stopped their awareness-raising campaigns, resorting to arranging needle exchange and other outreach work in clients' homes, and spreading the word by phone.
"They work like mice, quietly and without advertising themselves anywhere," Viktor Isakov, head of grant management for the Alliance for Public Health, told IRIN.
Uncertain
Yulia continues to attempt, so far unsuccessfully, to get authorisation to work in separatist territory, even as her organisation unofficially continues its activities there.
But local and international health workers are increasingly concerned about the future of the epidemic, and the response to it, in Ukraine.
Michel Kazatchkine, special adviser to the Joint United Nations Programme on AIDS in Eastern Europe and Central Asia, has visited Kiev, Donetsk, Luhansk, and Moscow several times since 2014 to advocate for the maintenance of public health services in the conflict.
"To ensure sustainable uninterrupted life-saving treatment in the coming years, everyone will have to think about it and take responsibility," he told IRIN. "The Ukrainian government will have to think about it, the Russian Federation will have to think about it, whether the de facto authorities [in separatist-run areas] care about the public health of their citizens I don't know, but I would hope they will at some point."
For now, the responsibility is being shouldered by health workers on the ground like Yulia – some driven by their loyalty to patients separated by war, others desperate to hold on to their hard-to-come-by jobs.
"It's all in a hanging state," said Yulia, worried she could lose access to those in need across the contact line at any time. "We don't know if we'll still be working [there] next year or not."
(TOP PHOTO: Children being tested for HIV in Ukraine. CREDIT: Yuri Mechitov/World Bank)
*An earlier version of this story did not include the presence of UN agencies. 
lh/as/ag