It's impossible to get hard numbers, but child marriage appears to be on the rise in Yemen: a consequence of the extreme poverty caused by nearly two years of devastating war in what was already one of the poorest and least developed countries in the world.
Parents are becoming increasingly unable to provide for their families, and interviews conducted by IRIN suggest some are opting to marry their daughters off younger than planned, reversing previous progress towards ending the practice.
Safa'a is one of the victims. She used to look forward to weddings – asking for seconds on the sugary juice and chocolates served to children. She liked the drums and the fireworks.
But when her day came, Safa'a was only 14 and she had only recently fled her home in the embattled Yemeni city of Taiz. There was no sweetness, no music, and no celebration.
She walked from one room to another in a school that now serves as a camp for some of Yemen's 3.1 million displaced, and she was married. The ninth grader's plans to become a teacher were finished in a few footsteps.
"Brides [are supposed to] celebrate on their wedding day," Safa'a, now 16, recalls. "But I was crying when I had to leave my mother's room, because I knew I couldn't achieve my dreams. My future would be in my husband's hands, not mine."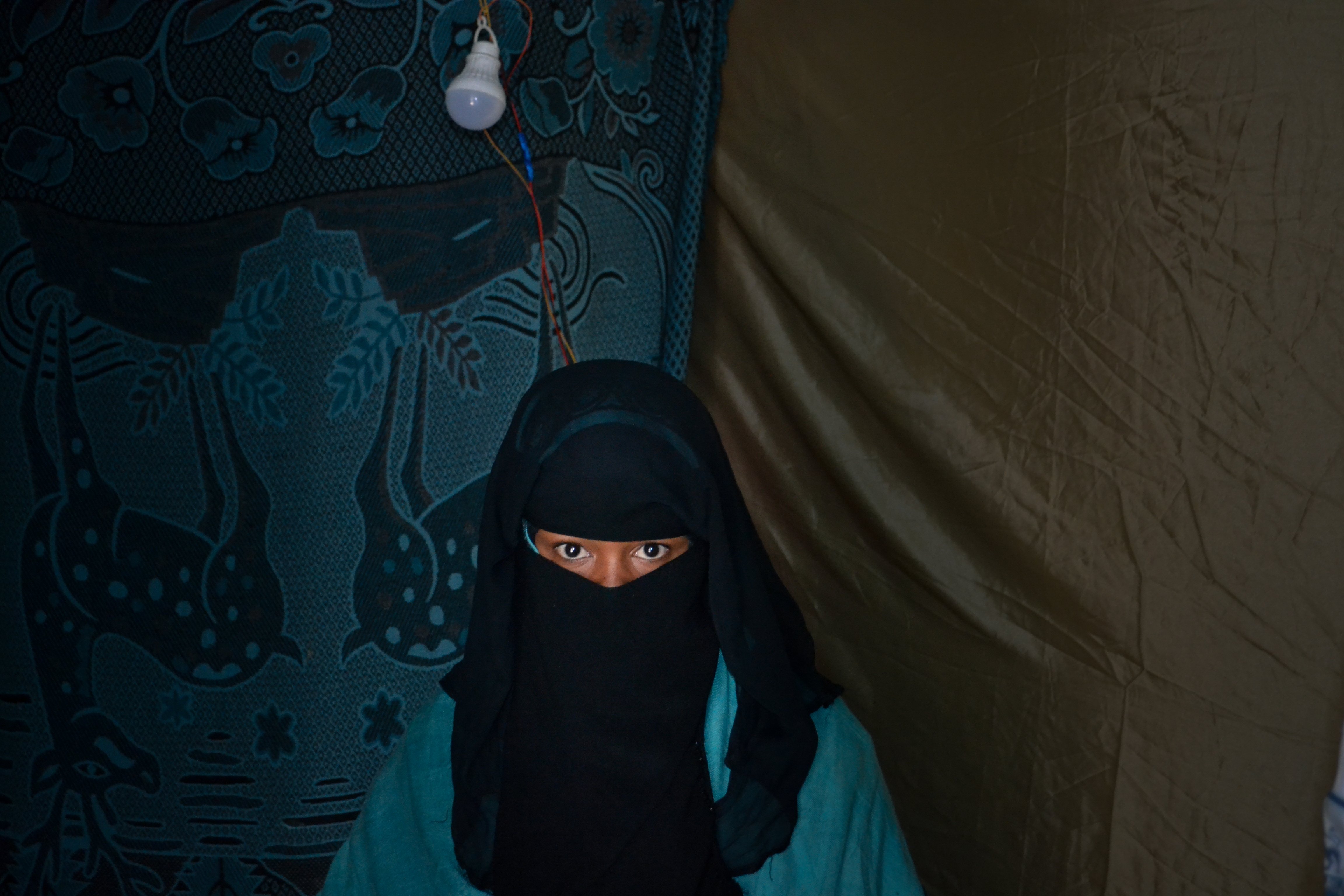 The teenager now lives inside part of a classroom sectioned with plastic sheeting to accommodate multiple families. She spends her days doing dishes, cooking, and helping her husband's mother.
Safa'a doesn't blame her 21-year-old husband – she says she loves him and is glad to have a husband "who can provide enough for me".
She doesn't even blame her parents. She just wishes things were different. So does her father.
Forty-nine-year-old Abdullah worked selling water from a truck in Taiz city before the war broke out in May 2015. He sold his rig so his family of seven could flee the violence. Once in the school camp in al-Shimayateen, about 70 kilometres from his besieged hometown, Abdullah had to rely on handouts, but they weren't enough for regular meals.
"I decided to marry my daughter so she could have a better life and I would have less of a [financial] responsibility," he explains. Two months after they arrived at al-Shimayateen, Safa'a was wed.
Back in Taiz, Abdullah had promised to enroll Safa'a in English classes. That is now impossible. He swears his two younger daughters will not follow Safa'a's path. "I am willing to beg, but not to marry my [other] daughters before they finish their studies."
Non-existent data
There are few accurate figures in Yemen at the moment – hospitals have trouble counting the dead in a decimated health system, and the economy is in such a state of collapse that there are no comprehensive numbers on unemployment.
Statistics on child marriage, a subject so sensitive many victims and parents refused to speak to (and even threatened) IRIN, are even scarcer.
A 2006 study put the number of girls married before 18 at 52 percent. A 2012 UN Population Fund (UNFPA) survey found that nearly 32 percent of girls in Yemen are married before they turn 18 and almost 10 percent are before the age of 15.
These numbers suggest that early marriage – which impacts girls more than boys and is linked to shortened education, dangerous pregnancies, and domestic abuse – had been decreasing before the war.
It was certainly on the public radar. One young girl, Nujood, briefly drew international attention to the issue when she successfully sued her husband for divorce at the age of 10.
Several laws setting a minimum age for marriage at around 17/18 failed to pass, but child marriage was on the agenda of the National Dialogue Conference that followed the ouster of president Ali Abdullah Saleh in 2011. This process went nowhere as the situation in Yemen degenerated into an all-out international conflict with the start of Saudi-led airstrikes in March 2015.
UNFPA warned as early as September 2015 that child marriage seemed to be on the rise again – its interviews with victims found the average age for child marriage among girls was now 15.
Jamal al-Shaami, president of the Democracy School in Sana'a, an NGO that focuses on children's issues, confirmed that he has witnessed the same pattern, then and since.
"The economic crisis that has hit Yemen in the past two years forced many people to marry their young daughters," he told IRIN. [The families] cannot earn a livelihood and they do not have enough education about the dangers of child marriage."
UNFPA's statement said massive war-related displacement and the related economic pressure has meant more families are marrying off their young daughters as a coping mechanism, even to ensure the girls are cared for.
Abdulatif al-Adimi, imam of the influential al-Masajad Mosque in Taiz, told IRIN he sees marriage – as long as a girl has reached puberty – as a legitimate way to endure extreme poverty. "If a father cannot provide for his daughter… I prefer that she marry than suffer with her parents," he told IRIN.
Yemen certainly isn't the only country where the dangerous combination of conflict, displacement, and poverty has led to an increase in young brides – one study found that some 23 percent of Syrian refugees in Lebanon married before 18.
The future
Although the decision for many parents is tied to economic desperation, 15-year-old Nageeba isn't so sure that's what happened in her case.
She was married last April at 14. She is pregnant and has just learnt how childbirth works. She is terrified.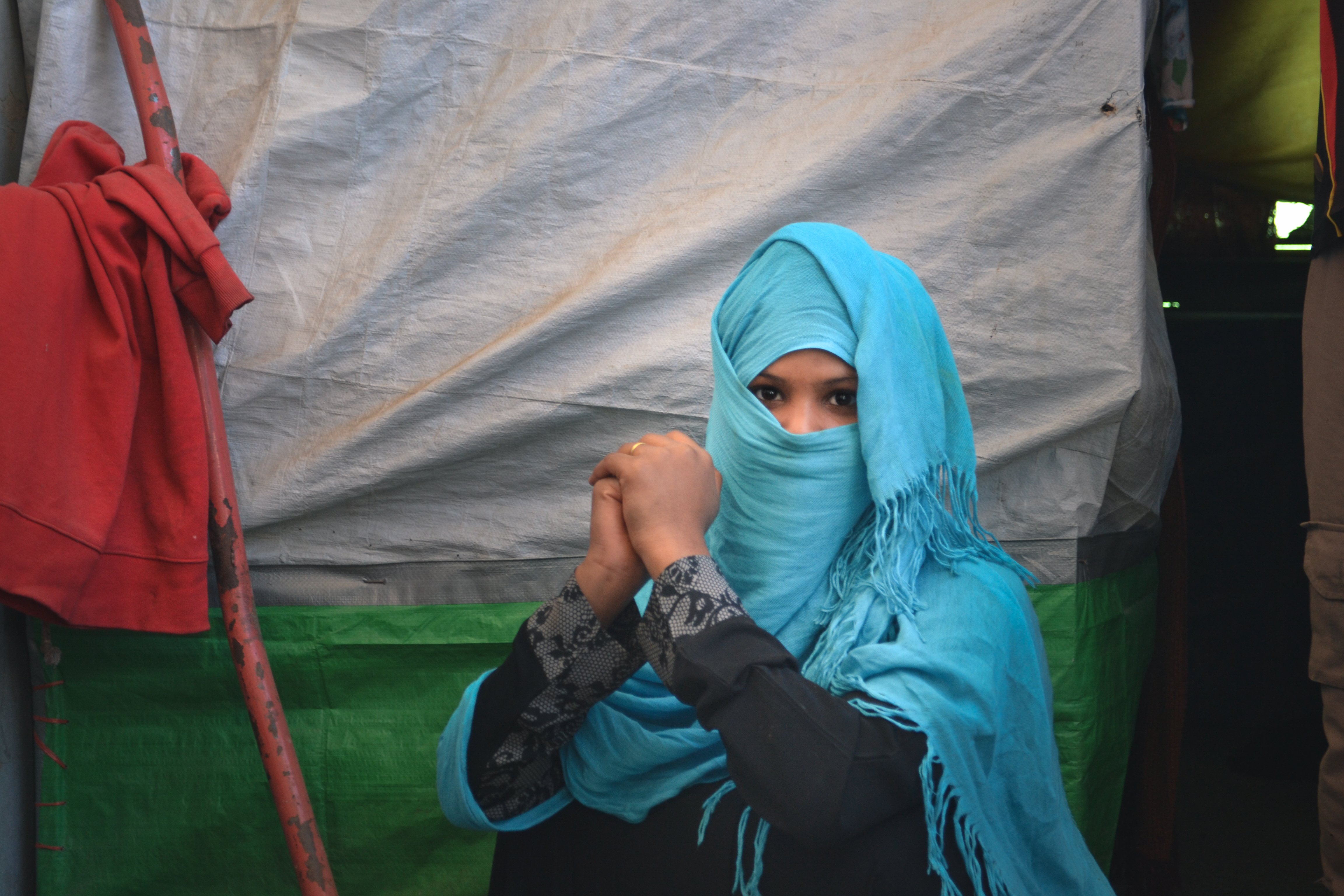 "I try to get out of the house and play with my friends to forget I'm pregnant," she says, crying as she recalls her marriage day. Again, there was no celebration, just more tears.
Nageeba, who lives in a rural part of Taiz Province, says her father could have taken care of her, and while she misses her siblings and her friends, she says she doesn't miss her father who she "will not forgive".
The girl's father was contacted by IRIN but said he wouldn't talk to strangers about a personal matter.
"The future for me and my fetus seems dark," says Nageeba. But she is steadfast about one thing. "If my child is a girl," she says, "I won't let her get married before she is 20."
Similarly, Safa'a has limited hope for the short term, as she's stuck doing housework in her section of al-Shimayateen camp. But the 16-year-old has plenty to say about her post-war plans.
"Someday, I hope to become an activist for women and educate people about the dangers of child marriage," she tells IRIN. "I want to help other children go to school and enjoy their childhoods."
(With additional reporting by Amal Mamoon)
ns-am/as/ag