The morning that everything changed for three young cousins began like almost every other in this quiet community near Myanmar's border with China. The children were walking down a dirt road in the morning sunshine, chatting as they went, when the tranquility was shattered by a huge blast.

When the dust cleared, they were covered in blood and writhing in agony on the ground, the latest victims of landmines that litter Myanmar's war-torn frontier regions.

"Out of the three kids, two of them passed out, and the only one who was awake kept saying he couldn't breathe," said Luo Dong, an uncle. "We thought the kids would not survive."

They did survive the October blast, but they are still recovering from serious injuries.

Luo Ben Cing, aged 10, had cuts to his legs and his upper body had to be stitched back together. Luo Ben Qing, also 10, had a skin graft to his right knee and is now blind in one eye. Luo Qian Xiuo, 12, has a fist-sized hole in her right calf and burns all over her body. She is still in the hospital and doctors were pulling out fragments of the landmine from her body two months later.

The children are among thousands of people in Myanmar who have been killed or injured by landmines planted by the military or ethnic armed groups during decades of conflict.

Despite the scope of the problem, there has been no attempt at all to rid the country of the problem. Clearance efforts have thus far been stymied by ongoing conflict, as well as uncooperative military regimes.

But change may be afoot.

Representatives from organisations that work on clearing mines and other unexploded ordnance say they hope recent political developments will allow them to begin work soon.

A government dominated by former and serving military officers was voted out in November's election, which saw Aung San Suu Kyi's National League for Democracy party win by a landslide. And there is a new ceasefire accord – at least on paper – which requires all parties to cooperate on clearing mines and other ordnance.

"We have high hopes for the new government, and hope that they will cooperate with international organisations like NPA, for the removal of the serious threats to life and health that landmines represent," Ingeborg Moa, country director of Norwegian People's Aid, told IRIN.

How big is the problem?

Myanmar has been riven by conflict since independence in 1948 and an array of ethnic armed groups have fought the military for independence or autonomy within a federal system. Various groups and the army have laid landmines, but no one knows how many are out there.

The Landmine and Cluster Munition Monitor ranks Myanmar third after Colombia and Afghanistan for the highest casualty rates in the world. It recorded 3,745 casualties between 1999 and 2014.

"However, this is believed to be only a small fraction of the actual figure, which was estimated by the group Mine Free Myanmar to exceed 40,000," said the Monitor in its 10 November report.
Any attempts to quantify casualties are hampered by "the lack of an official data collection mechanism, the absence of any basic reporting format or means of sharing data", according to the Monitor, which is published by the International Campaign to Ban Landmines and the Cluster Munitions Coalition.
In its 2014 annual report published this past November, the Monitor noted that Myanmar was one of 10 countries that year where non-state armed groups used anti-personnel mines or improvised explosive devices.

On the government side, the Monitor lists Myanmar along with India, Pakistan and South Korea as countries actively producing landmines. The only countries in the world "with confirmed new use" of mines in 2014 were Syria, North Korea and Myanmar.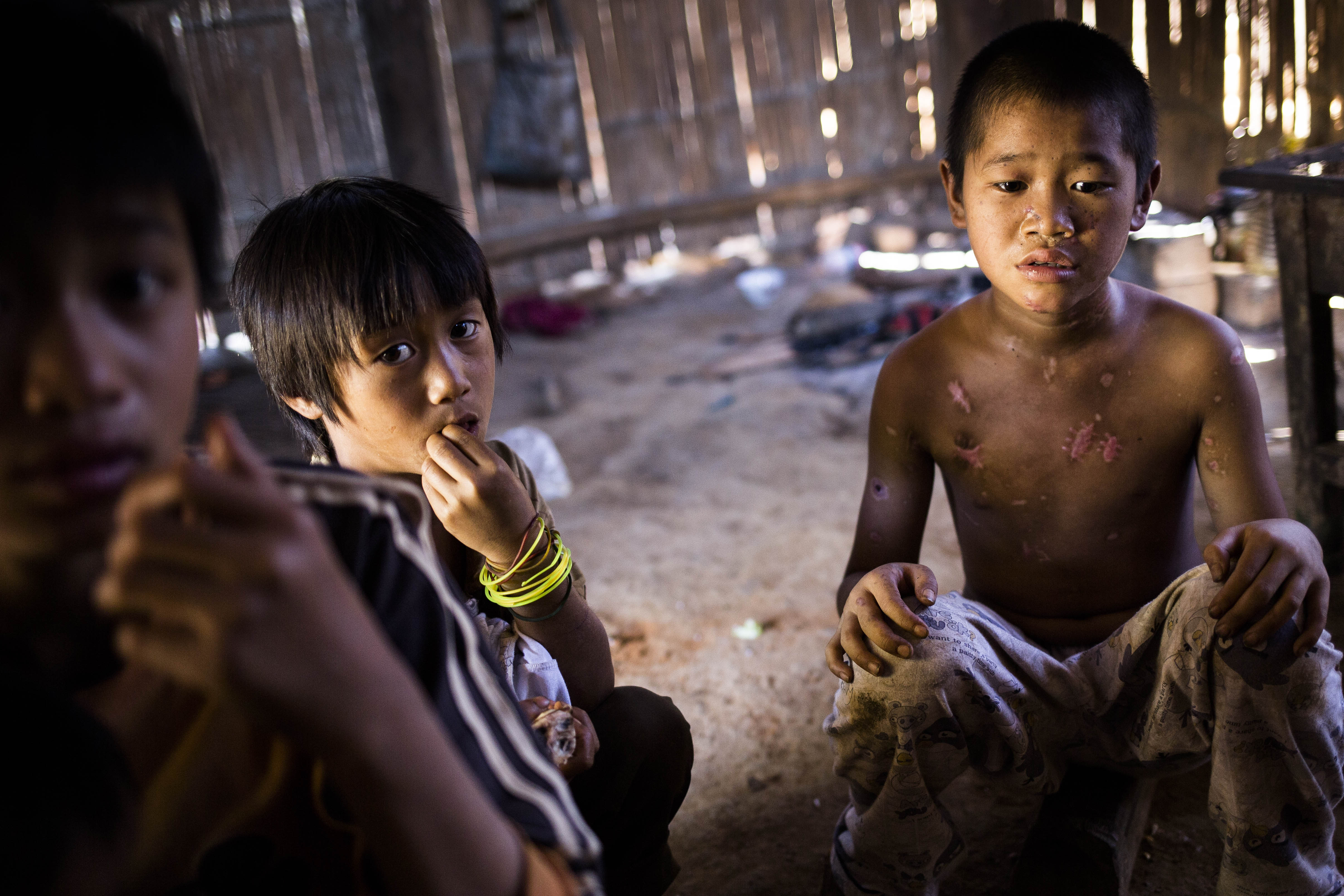 201601071232340420

Very cautious optimism

Moa, the country director for NPA, said groups like hers have been unable to carry out surveys to find out how many landmines need to be cleared and where they are, because the government and ethnic armed groups (EAGs) wanted the Nationwide Ceasefire Agreement (NCA) to be signed first. Several deadlines passed before the NCA was signed by some groups in October.

"Since the day that the NCA was signed, we have been in new talks with some of the EAGs about the possibility for new surveys and possible clearance," she said. "So far though, we are still waiting for these talks to lead to action on the ground in terms of us being able to survey new areas."

There are serious questions about how effective the NCA will be, however, particularly since only eight of the 15 ethnic armed groups invited to sign did so, while the government is in active conflict with a number of others. There is hope that the new NLD-led government may kickstart the peace negotiations.

SEE: Myanmar's ceasefire accord: progress or propaganda?

Even if the stalled talks move forward and eventually bring enough security to start clearing landmines, it will be far too late for thousands of victims.

Luo Ben Qing is so traumatised that he hasn't spoken a word since the incident and refuses to try walking even though the doctors told him he must if the skin graft is to heal properly, according to his mother, Zheng Cong Di. She worries that he will no longer be able to lead a normal life.

"He will have to miss school, and now his right eye is blind," she said. "What am I going to do?"

aw/jf/ag