While attention has focused on the raging conflict and humanitarian crisis in Kasai in the southern Democratic Republic of Congo, armed opposition groups in the east of the country have stepped up attacks and are threatening to wage all-out war.
Tension and frustration are mounting across Congo as President Joseph Kabila clings to power well after his second and supposedly final term in office expired last year.
Eastern Congo was the main theatre of two devastating civil wars, fought in 1996-1997 and then from 1998 to 2003. It still plays host to dozens of small, armed groups, many of them local "self-defence" militias known as Mai-Mai.
But recent months have seen the emergence of at least two new insurgencies that claim to have increasingly broad support in their shared aim of toppling Kabila.
South Kivu
In June, the National People's Coalition for the Sovereignty of Congo (CNSPC), led by former national army ally William Yakutumba, began taking on army positions in South Kivu Province. In late September, it attacked the lakeside town of Uvira, using heavy weapons and speedboats, before being beaten back by UN peacekeepers.
Yakutumba has publicly boasted of having 10,000 fighters under his command. While the true number is impossible to establish, analysts suggest it could be fewer than 1,000.
In late September, top army General Didier Etumba described CNSPC as a "flash in the pan" and said: "We're going to put it out."
But Delphin Ntanyoma Rukumbuzi, a conflict reseracher and Congo expert at Rotterdam's Erasmus University, told IRIN that Yakutumba's force drove the national army out of a fairly large area and resisted counter-attacks, although it is unclear where it is now.
"He has disappeared into thin air with his weapons and fighters, which also raises questions about his plans for the near future," he said. "Anything is possible, but I think he will need more military tactics, as well as human, financial, and political resources to overthrow the Kabila regime."
For Rukumbuzi, youths recruited by CNSPC are also more likely to be motivated by chronic marginalisation and historic inter-ethnic rivalries than by any preoccupation with who is in power in distant Kinshasa.
Noting that South Kivu is also home to a range of other armed groups, Rukumbuzi warned: "It is a volatile situation that could set this Great Lakes region alight if it is not contained."
North Kivu
In neighbouring North Kivu, another group, calling itself the National Movement of Revolutionaries (MNR), has been attacking villages and towns since June.
MNR spokesman John Mahangaiko Apipawe told IRIN the group had been set up in 2015 and spent the next two years discreetly organising and planning its actions.
"At the outset, we couldn't give out information about our operations for fear of being stillborn. If, today, we are in a position to claim certain actions, it is because we are already strong," he said.
Speaking on the UN's Radio Okapi in July, North Kivu Governor Julien Pulaku said recent attacks appeared to be beyond the capabilities of local Mai-Mai groups and that a new rebellion was emerging.
When the Mai-Mai launch attacks, "they only resist the army's firepower for 30 or 40 minutes. What we are seeing today is that the alleged Mai-Mai are resisting for one or two or three hours and plan attacks on three, four, or five locations within a month. This suggests a supply of munitions and heavy weapons."
However, government spokesman Lambert Mende told IRIN the attacks claimed by MNR are the work of bandits.
"They are only there to loot people and our natural resources. That's why we take this opportunity to warn them. Whatever their demands, whatever their origins, whatever internal or external support they have, there is no more time for negotiation," said Mende.
"Just as we defeated the M23 [rebels in 2013], we will also meet them with arms. Our forces are there for that. Those guilty of crimes will find themselves up against their natural judges."
But Pulaku, North Kivu governor for 10 years, urged the army to take the new threat more seriously. "We might believe these are only local armed groups, when in fact a major war is going to start," he warned.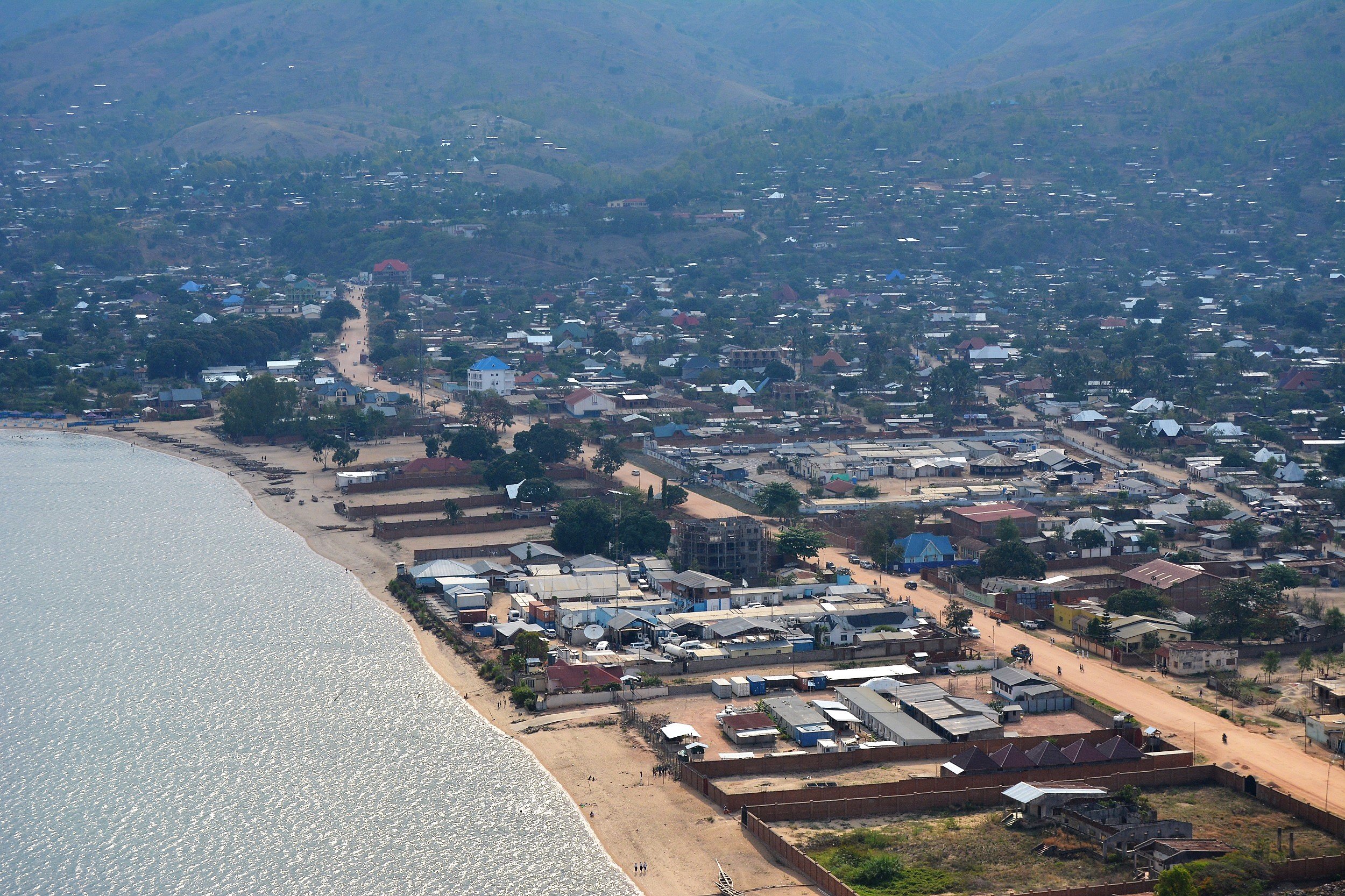 June jailbreak
The escalation of attacks on army positions in North Kivu followed the 11 June escape by more than 900 detainees from Kangabyi central prison in the town of Beni – many of whom are thought to have since joined the MNR ranks.
The MNR was one of several groups to claim responsibility for these attacks, including one on the village of Kabasha, which lies on the road between Butembo and Beni, the main towns respectively in Lubero Territory and Beni Territory (the most heavily populated territories in North Kivu Province). In that incident, several members of the Intervention Brigade, a special unit of the UN's peacekeeping mission, MONUSCO, were wounded when they came to the army's aid.
According to Omar Kavota, director of the Study Centre for the Promotion of Peace, Democracy and Human Rights, the MNR is a "new rebellion politically coordinated by people who want to overthrow the republic's institutions.
"Given the impressive logistical capacity of this coalition of rebels, we think it is politically and militarily connected with exterior support which needs to be exposed and dismantled," he added.
Kavota said he believed the MNR encompasses a range of different Mai-Mai groups as well as fighters from: the Allied Democratic Forces, a rebel group based in the Ruwenzori mountains (close to the border with Uganda), from where its leadership originates; the Democratic Forces for the Liberation of Rwanda, an armed group founded by key perpetrators of the 1994 genocide in Rwanda; and remnants of the M23, a rebel group that was prominent in North Kivu in 2012-2013.
National aspirations
MNR spokesman Apipawe said the insurgency only enjoyed support from within Congo and the Congolese diaspora. He insisted it had no links with the M23, the ADF, the FDLR, or any other groups, and said it "cannot collaborate with them" as their "sole aim is to perpetuate Joseph Kabila's regime".
"We have key bases in North Kivu in Beni, Lubero, and Nyamilima. Since we are a movement with national aspirations, we will progressively reach other provinces in Congo, as a prelude to launching [major] actions. I cannot say when, but it will be soon," he told IRIN.
Agriculture disrupted
The administrator of Lubero Territory, Djoy Bokele, told IRIN that many farmers had abandoned their harvests to escape the fighting, leading to a shortage of staple foods. "A sack of cassava that used to sell for 25,000 Congolese francs ($16) now goes for 80,000," he said.
In Beni Territory, the emergence of a new rebellion would only worsen a three-year food crisis that began with a series of attacks against civilians blamed on the ADF.
These attacks have led more than 81,000 commercial farmers to abandon their fields and to a total revenue loss of some $1.9 billion over three agricultural seasons, according to the Congolese League of Women Peasant Organisations (LOFEPACO).
"That's equivalent to a quarter of the annual national budget, one and a half times MONUSCO's annual budget, and about the equivalent the country's entire food imports every year," explained LOFEPACO agronomist Patient Mapendo.
Meanwhile, the Congolese Institute for the Conservation of Nature (ICCN) has cut staff building a major hydroelectric plant in Lubero, a key element of the region's economic development. "Following [this] insecurity, there will be less investment in the region and fewer jobs and lower incomes," ICCN spokesman Joël Wengamulay told IRIN.
Whether it's a major new grouping or, as the army insists, only local Mai-Mai groups who are behind the latest violence in North Kivu, the economic and humanitarian consequences have been considerable.
Georges Katsongo, who coordinates civil society groups in Lubero Territory (almost all parts of which have been affected by the violence), told IRIN that more than 23,000 people have been displaced and are now living without assistance among host families in five towns. "Homes have been torched, women raped, schools and health centres systematically destroyed," he said.
cs/am/ag