During the long dry season, the parched landscape around the village of Mbar Toubab in Senegal's northwestern Louga region is almost entirely devoid of vegetation. For kilometres on end, the bush is slowly turning to desert, like the vast Sahara a little to the north. When the rains come, a carpet of grass miraculously appears and the trees grow leaves.
But even this transformation is subdued compared to a fenced-off 200-hectare plot of land that is, come August, bursting with green. Inside this oasis, dense foliage restricts visibility to a couple of hundred metres, and the sound of birdsong fills the air.
The plot is a mere brick in the Great Green Wall, an ambitious project described by its architects as an "8,000-kilometre new world wonder across the entire width of Africa, [designed] to transform the lives of millions living on the front line of climate change." Initiated in 2007, the project aims to rejuvenate and protect vast swathes of land that have become arid and infertile through poor management and drought.
This year's "lean season", compounded by a delayed crisis response, was devastating for herding communities in Senegal, which lost hundreds of thousands of animals due to a lack of food and water. In a zone where the climate is getting progressively harsher as the gaps between the difficult years of drought, poor harvests, and food shortages get smaller, aid officials agree that emergency responses are of little use without longer term efforts to help communities survive. Efforts that, in the jargon of the aid world, deliver resilience.
The Great Green Wall is one such initiative. Its goal is to improve environmental conditions in the Sahel region – a semi-arid band covering more than three million square kilometres on the southern edge of the Sahara – and protect agricultural land and natural resources that people depend on to survive. The project is also aimed at creating jobs and ensuring food security for communities along its path. But not everyone agrees that it's the best solution to meet their needs, including some semi-nomadic livestock herders in Senegal who find themselves cut off from pasture, increasing the potential for conflict over access to ever scarcer natural resources.
"We're worried the wall might have negative consequences for herders," says Dabel Ba in Senegal's northeastern town of Ranerou, where the project is still in its early stages.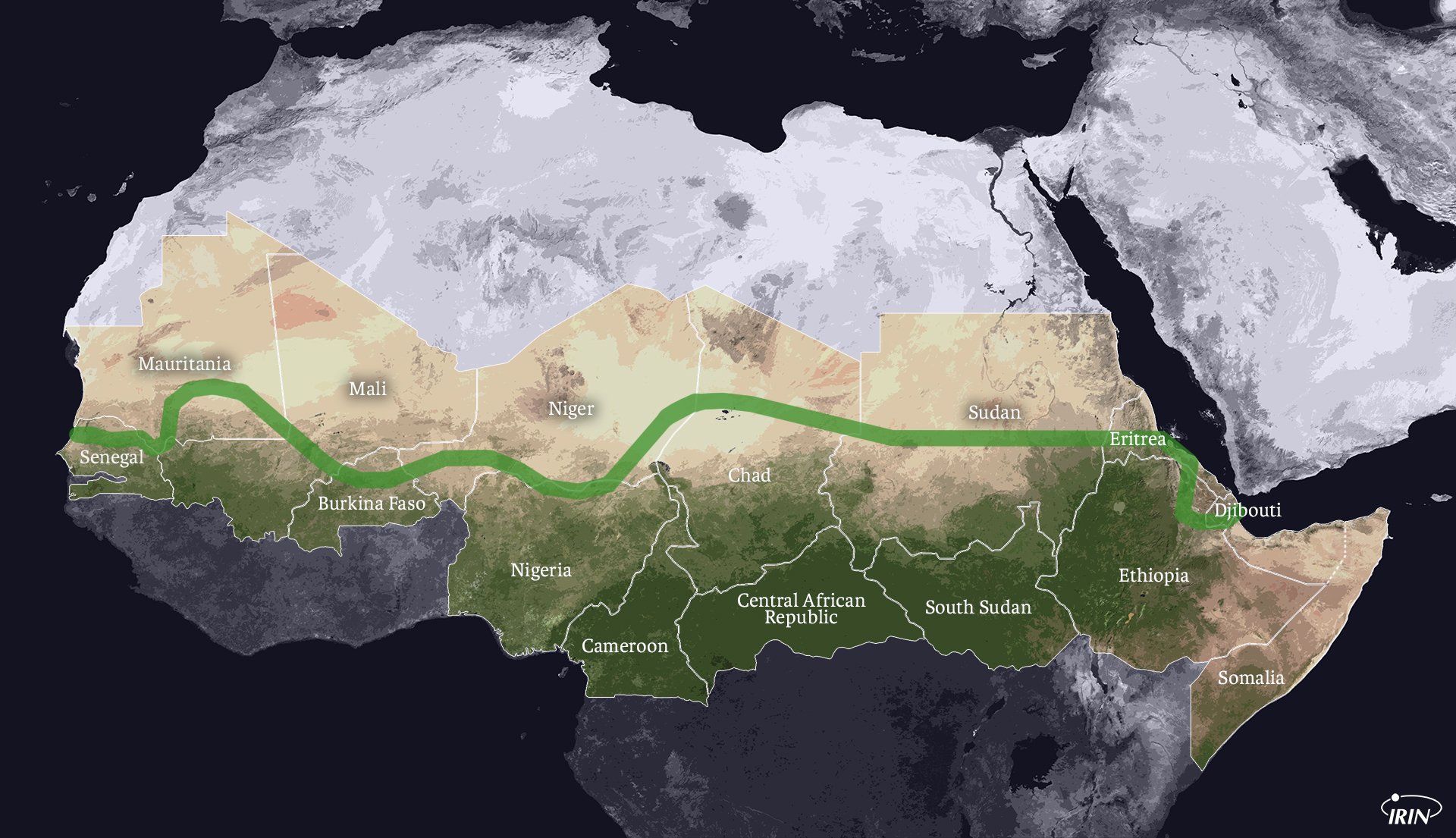 Pan-African green belt
An idea that was first presented a decade ago by the African Union Commission, the pan-African green belt stretches across the continent from Senegal in the west to Djibouti in the east. It now involves 21 countries in varying stages of participation.
While the image of a physical wall, or perhaps a hedge, extending across Africa initially captured imaginations, the term "Great Green Wall" has become a misnomer. What began as a reforestation project with a focus on planting trees has evolved into a mosaic of different activities to help combat desertification caused by climate change and misuse of the land, says Colonel Papa Sarr, technical director of Senegal's Great Green Wall agency, which sits within the Ministry of Environment and Sustainable Development's  Directorate of Water, Forests and Hunting.
Senegal started planting trees 10 years ago, at a target rate of 5,000 hectares per year. The project's activities also include establishing market gardens and enabling "natural regeneration", the practice of simply fencing off a plot of land to allow it to recover from the effects of overgrazing. This, some experts say, can be more reliable than reforestation initiatives, which are costlier and run the risk of failing as young trees planted in a barren landscape struggle to survive.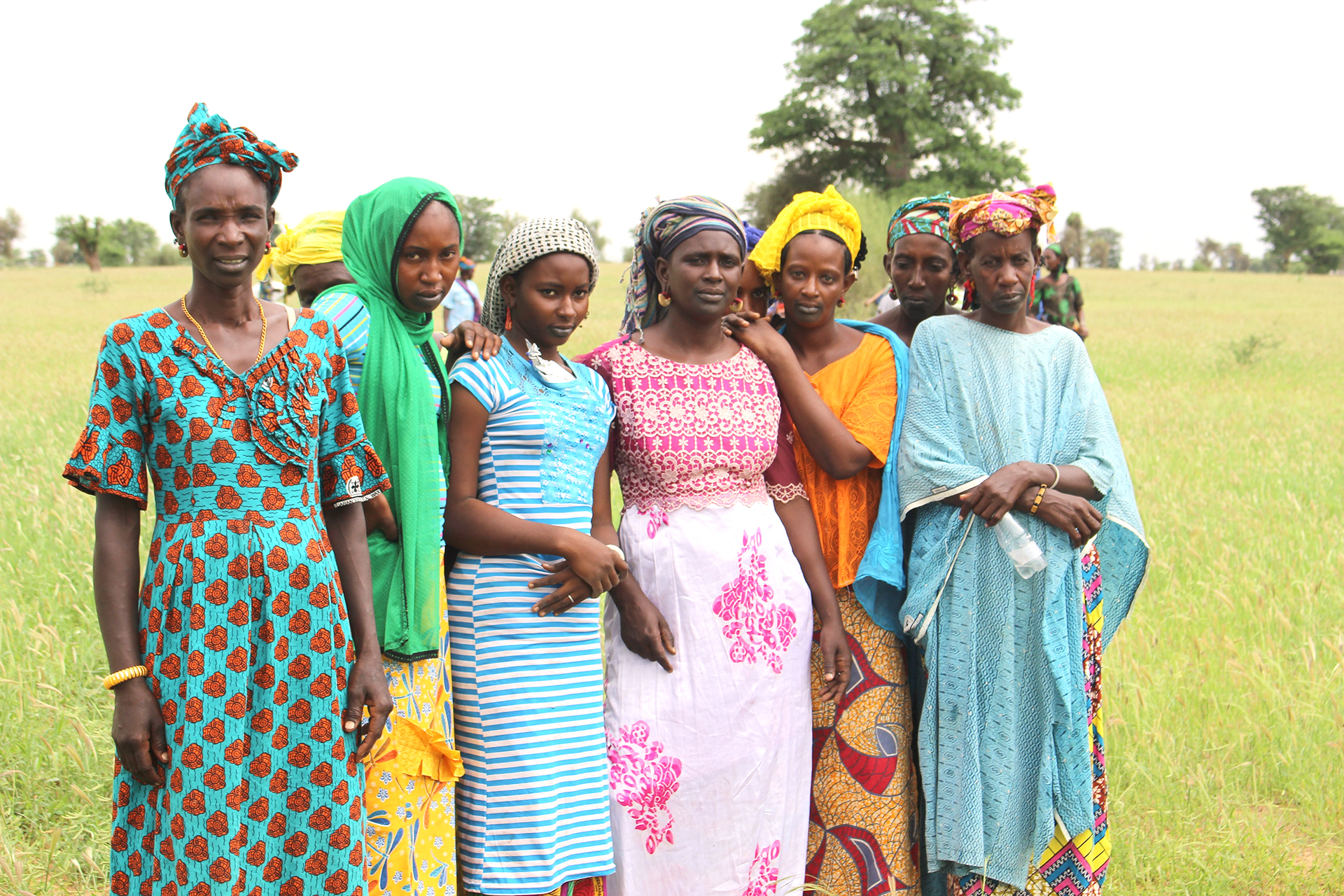 "We need to restore the environment in a more intelligent and participatory way," says Deborah Goffner, coordinator of the French National Research Agency's Future Sahel programme, which undertakes research to inform the Great Green Wall's strategy. "In some places, natural regeneration is the way to go. Soil fertility increases, but it's less sexy to say 'let's put up a fence and wait for nature to come back.'"
Herder concerns
While Senegal hopes its stretch of the Great Green Wall will improve life for people living alongside it – most of whom depend at least in part on income from raising livestock – not everyone looks upon the initiative favourably.
"The Great Green Wall doesn't suit migrating herders," says Saidou Harouna Ba who, together with his livestock, spent this year's lean season in Ranerou. "We'll have to travel longer distances with our animals around fences."
Herders in the Sahel typically travel hundreds of kilometres with their animals during the lean season, when pasture and water supplies are depleted in their home regions. In periods of drought, this journey becomes especially arduous; this year, herders sustained heavy losses after they were forced to travel even further than usual in search of food for their animals, because pasture was in extremely short supply.
Making large plots of land off limits to them therefore raises the risk of conflict, especially when the barriers obstruct key paths. Migrating herders like Saidou are sometimes forced to change their routes because of the fences, while in some areas, herders have cut through fences in order to reach grass for their livestock. And that, say experts, is why working with local communities and gaining their buy-in is essential for the programme's success. "Communities want the sovereignty to be able to put up fences where they want," says Future Sahel's Goffner.
"The fences are there for as long as the population wants them," says Sergeant Elhadj Goudiaby, who is leading the initiative around Mbar Toubab in close consultation with the local community. But, he continues, "the only way to convince populations is to demonstrate the benefits of our work."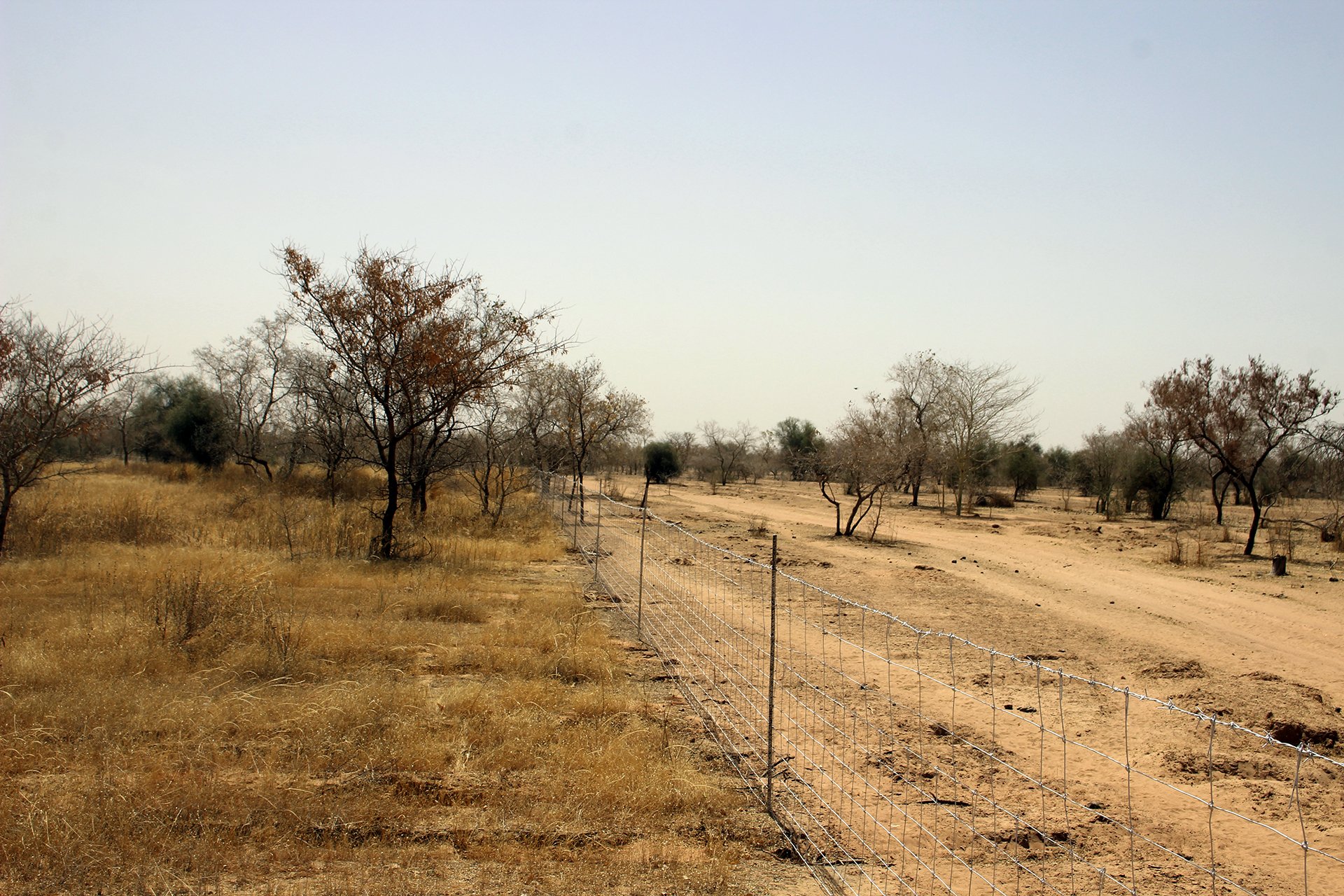 'Protect the plots'
Community buy-in seems strong in Mbar Toubab, where tree-planting has provided jobs for locals and herders have also benefitted. In May, the worst month this year for herders after pastureland dried up and the price of manufactured feed skyrocketed, a controlled harvest was conducted at one of the plots. For a fee, people were allowed to load carts with grass under the watch of community members involved in guiding Great Green Wall activities. The proceeds, totalling 1.4 million CFA ($2,500), were allocated to the village school.
That project convinced many of the benefits of land regeneration. "We need to protect the plots so we have grass during the lean season," says Couro Sow, a Mbar Toubab resident.
The Great Green Wall initiative has also established market gardens for women to grow fruit and vegetables to boost their incomes and feed their families. In one such garden in Mbar Toubab, 150 women take turns working the five-hectare plot, where potatoes, carrots, okra, and watermelons grow.
This is a relative rarity in an area where most people raise livestock. "Most of the populations here are pastoral [mobile livestock farmers] and don't know how to farm the land," says Goudiaby. "We're putting in place management systems to change this."
Ramata Ka, 68, who helps cultivate the garden, appreciates the regular supply of fresh produce. "Previously we could only buy vegetables at the weekly market. Now we can find them here and we also sell them to make money," she says.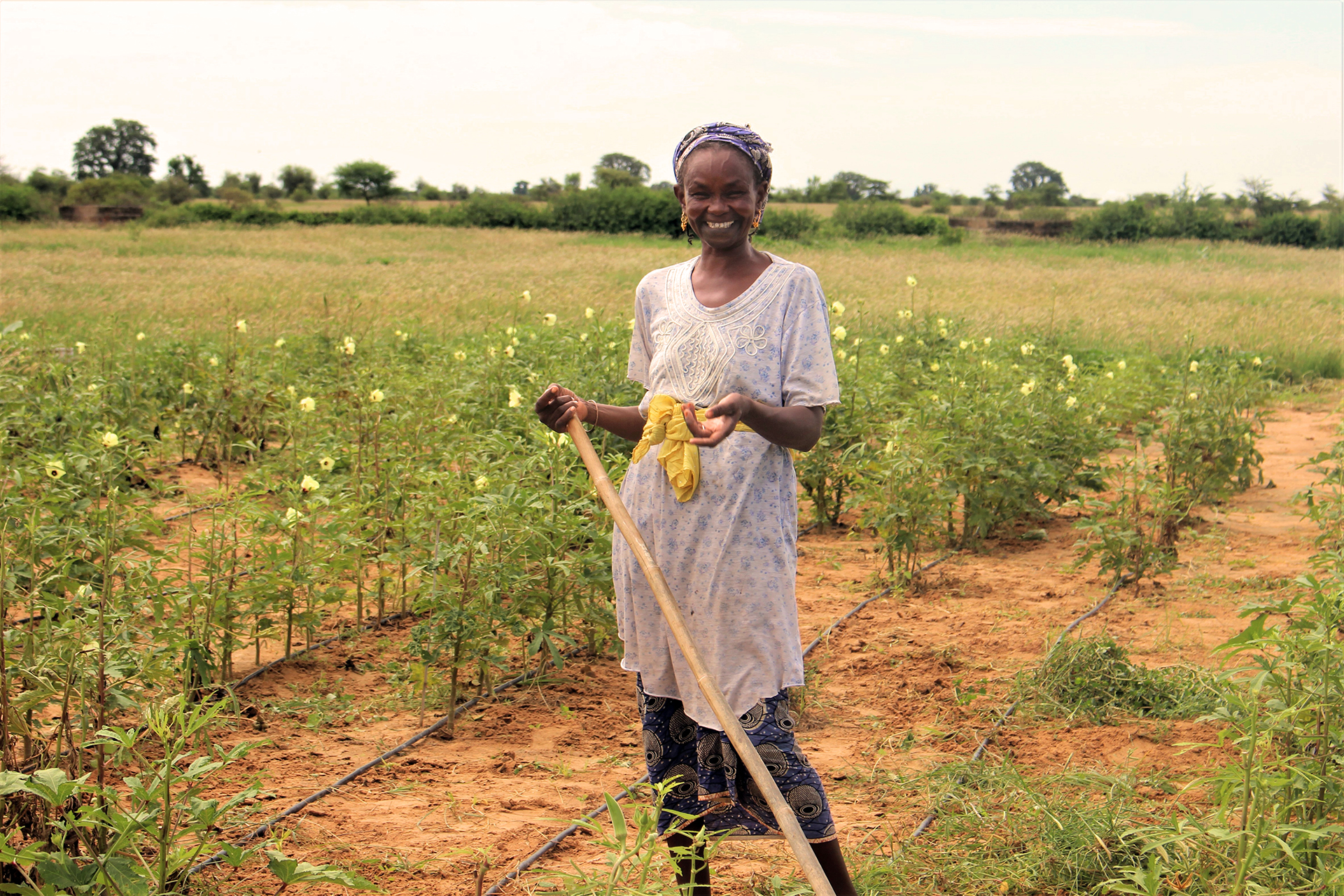 Seventeen-year-old Fatoumata Sow offers this explanation of how the Great Green Wall is helping her community: "Animals are eating from the plot, people from the gardens."
Measuring success
Officials have realised that even the Great Green Wall is not immune to the the effects of climate change; poor rainfall has hindered tree-planting activities.
Funding, which technical director Sarr says is largely down to national agencies to raise in collaboration with international NGOs and donors, is also not guaranteed far into the future. He speaks of a need to "find new partners to amplify results". Meanwhile the Senegalese government's portion of the budget has to be reconfirmed on an annual basis, historically to the tune of 1 billion CFA ($1.7 million).
At the same time, the long-term success of initiatives like the market gardens cannot be guaranteed without the agency's support for funding seeds, pest control and irrigation – water supplies are often scarce and the gardens would invariably be in competition with herders in search of water for their animals.
But Goudiaby remains optimistic. "I can't say we've succeeded, but we're in the process of succeeding," he says. He considers the Great Green Wall's biggest achievement thus far to be changing people's ideas about environmental management. That, he believes, makes the work sustainable. "In 20 to 25 years," he says,  "we may have achieved certain objectives."
lr/si