The doors of the hulking building on the corner of Via Curtatone and Piazza Indipendenza are now shut; the handles lashed together with heavy chains and secured by padlocks. At the front entrance, a brief walk from Rome's main train station, three plain-clothed security officers stand guard at metal barricades and follow the movement of passersby from behind dark sunglasses. Without speaking a word, their message is clear: This building is off limits.
For six days in August, the former government research centre and the piazza next door were the setting of a showdown between refugees squatting in the building and Roman authorities. The tense standoff culminated in the eviction of around 800 people from the illegally occupied building and violent clashes between residents and police that dramatically highlighted the government's failure to integrate refugees and asylum seekers into Italian society.
Thousands of refugees like them in Italy's capital also live in occupied buildings and makeshift homes. Instead of receiving support, they are left on their own to figure out ad hoc solutions to services that should be provided by the state. Despite this cold reception, a record breaking 120,000 people applied for asylum in Italy last year. With its northern borders closed, and the EU's Dublin Protocol – which requires people to apply for protection in the country where they first arrived – fully enforced, most people have nowhere else to go.
The fate of the refugees evicted from the building on Via Curtatone – and of other people living in squats in Rome – is a stark testament to the long-term challenges new asylum seekers will face unless Italy is able to improve its integration policies.
In the aftermath of the eviction and violence, some residents of Via Curtatone ended up homeless on the streets of Rome; others went to live with family and friends, often in other squats; and a small number of vulnerable people were given space in reception centres for newly arrived migrants and asylum seekers, even though they had already been living in Italy for years. But a large majority – around 600 people – left altogether and headed to countries in northern Europe. After years of marginalisation and neglect, they gave up on the possibility of building stable lives in a country where they received little support and now felt antagonised by authorities.
Trapped as irregular migrants
The occupation of the building on Via Curtatone began on 12 October 2013, before the number of people clandestinely crossing the Mediterranean skyrocketed and captured the attention of the world. However, the timing was still significant: People had been crossing from Libya to Italy at least since the mid-1990s, but the numbers didn't jump dramatically until after the fall of former Libyan leader Muammar Gaddafi in 2011.
Most of the people entering Italy – then and now – didn't want to remain here because of the weak economy and minimal services provided to refugees and asylum seekers. But the Dublin Protocol meant anyone registered in Italy would most likely end up back here anyway.
On 30 September 2013, 13 men drowned off the coast of Sicily after jumping overboard when the boat they were travelling on from Libya ran aground. A rumor circulated among the Eritrean refugee community in Italy that they had jumped off the boat and tried to swim ashore to avoid having their fingerprints entered into the Eurodac database that is used to keep track of where asylum seekers and irregular migrants first enter the EU.
"Why did they die? They had arrived safe and sound. Why did they jump off to try to flee?" Bareket Akefe, an Eritrean refugee living in the occupied building on Via Curtatone, asked when I visited for the first time in 2015.
Akefe arrived in Italy in 2004 and was a member of the committee that organised and helped to run the squat. We spoke in the cavernous, dimly lit entry hall as residents meandered in and the voices of small children playing echoed off the walls. The occupation, for him, was an act of protest. Of the 800 people living in the building, 90 percent were Eritreans who fled one of the most notoriously repressive countries in the world and had been granted status as refugees by the Italian state. Prior to living in the building, many had been homeless and sleeping on the streets.
"We've been acknowledged as refugees, but we don't have the chance to live normally. We don't have information. We're not integrated," Akefe said. "We're not only fighting for the rights of the refugees who are in this building, but for others who might be on the street or in other parts of Italy."
The people in the building – like many other refugees in Italy – were caught in a Kafkaesque cycle: They were unable to rent their own apartments either because they didn't have enough money or because of discrimination by landlords against African tenants; but without legal residence, they couldn't renew their permits to stay in Italy – despite having been recognised as refugees. They were forced to become irregular and resort to illegally occupying buildings to avoid living on the street. "That's why we are fighting," Akefe said.
"If they give me [permission] to stay, they need to take responsibility for each of the refugees." he continued. "Otherwise, they leave you on the street and you become the rubbish for the city and the country, and it's not good for the citizens or the country."  
Thrown onto the streets
Despite having been a destination for migrants and asylum seekers for decades, Italy did not have an official national plan for refugee integration until the end of September this year. Instead, the responsibility was spread out among various government agencies that lacked a coordinated strategy. In Rome – a city that has a long history of struggling to provide social housing for vulnerable populations – this meant that housing for refugees fell through the cracks.
Refugees have been occupying buildings in the city as an alternative to living on the streets since 2006 or before. Now, thousands of people are living in squats in Italy's capital. Some are well established, but others lack even basic amenities. "You do not have sewage. You do not have bathrooms. [They are] infested with rats and cockroaches," said Carlotta Sami, a spokesperson for UNHCR. "There are some that are really completely… destitute."
The squat on Via Curtatone was one of the closest to the city centre, and became a visible symbol of the housing issue in Rome. Because it was an illegal occupation, the residents knew that their position was precarious. "We have the right to a house as refugees," Akefe said when we spoke in 2015. "Even if they were to send us away, they would have to prepare another option."
But, when police arrived on 19 August to remove the 800 residents from the building, there was no alternative prepared. The eviction had been decided on by a court decision in 2015, but the municipality of Rome hadn't taken any action in two years. And it is still unclear why the eviction took place when it did.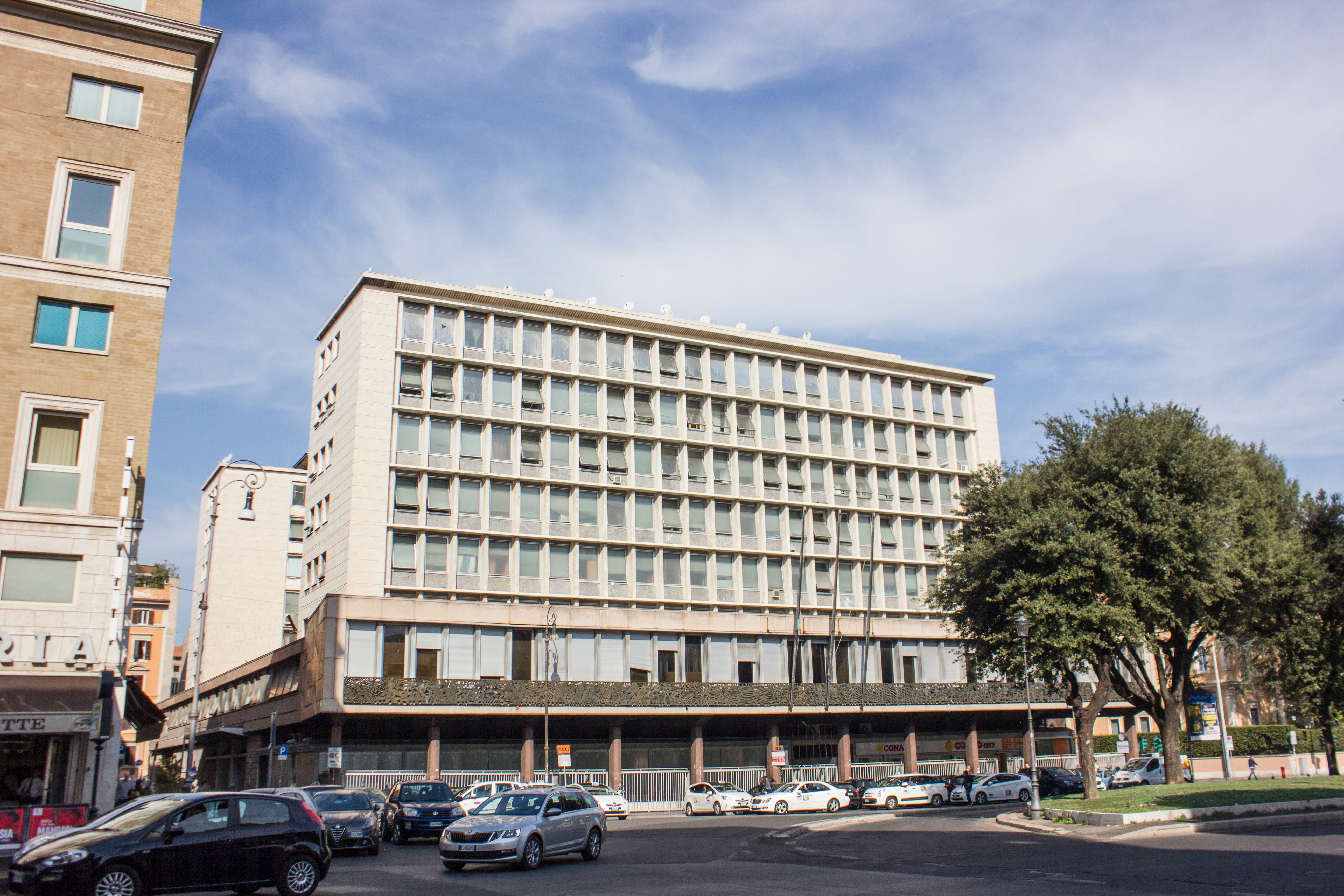 The majority of the residents left immediately, but around 250 men, women, and children camped out in protest next to the building on a small, treed island in the middle of Piazza Indipendenza. Early on the morning of August 24th, police, wielding batons and using fire hoses, moved in to clear out the square. Amid the sounds of wailing sirens and the cries of distraught protesters, scuffles broke out as some of the residents threw objects at the police and fire hoses knocked men and women to the ground. Thirteen people were injured, five were sent to the hospital and four – including Akefe – were arrested for violently resisting.
"It's really incredible that they evicted people… knowing that there are families, women, children, without an alternative solution," said Ahmad Al-Rousan, a cultural mediator for Doctors Without Borders who was in the piazza during the clashes. "For most of them, it was really a big trauma after what they faced in their own country, during the journey to Libya, and to find themselves in the street again after the commission in Italy decided to give them status… this was really a huge trauma for them."
For many, it was also the final straw. People lost their jobs because of the eviction or were forced to live with friends and relatives far from the city centre where they worked or where their children went to school. "It's making people's lives really difficult," said Sami. Some without any other options even returned to sleeping on the streets, but the majority simply chose to leave.
Fear of the authorities
Adhanom Alem is 29 years old. He arrived in Italy in 2013 after fleeing Eritrea, and had been living in the building on Via Curtatone for a little over three years when the police arrived. He was one of the protesters who camped out in Piazza Indipendenza, and even continued to protest after the violent eviction from the square. Along with other residents, he set up a camp in Piazza Venezia in the tourist heart of Rome, but after 10 days, the police evicted them again.
"After that, lots of people tried to escape from Italy, mostly to Germany, [and] some people entered to France," Alem said over the phone. He's now living in a refugee reception centre close to Berlin with a handful of other people who were expelled from Via Curtatone.
As one of the organisers of the protests following the eviction, Alem was afraid of retribution if he stayed in Italy. "The police [are] thinking who is organising for these people," he said, explaining his decision to leave. "I'm afraid [of] the police."
He is now applying for asylum in Germany because he thinks he might get more protection and support than he did in Italy. "I hope they understand the situation of Italy and give me asylum," he said. "For me, there's no other choice." But, as somebody who was fingerprinted in Italy and already has protected status here, it is entirely unclear what will happen with Alem's new asylum claim and whether Germany will allow him to stay.
No good options
The eviction of the refugees from Via Curtatone sent a ripple of fear through the other squats in Rome. Many people are making backup plans, according to Mulugeta, an Eritrean cultural mediator who has been living in an occupied building for 13 years. The community where he lives even held a meeting to discuss what they would do if they were forced to leave. But some people, especially those without families and jobs, are not waiting around to see what will happen next. "Those who are single, those who have no work, they all left – all of them," Mulugeta said.
Mustapha Drammeh, from Gambia, is 24 years old. He also was given protected status in Italy after arriving in 2013, but has been living in a squat in Rome. There were two occupied buildings next to each other, and in June the police evicted people from one. Drammeh is now looking for an apartment to live in because he is afraid that his building is next. "Some people go sleep at the street because they're afraid to come back," he said. "We know [the police] will come again."
Despite having money to afford rent, Drammeh has not been able to find an apartment. He often calls five different landlords in a day. "Even if it's not [expensive], to get it is a big problem because they don't take a black [person]," he said.
In the absence of government support for housing for refugees, Drammeh and others have few choices besides a squat or the streets.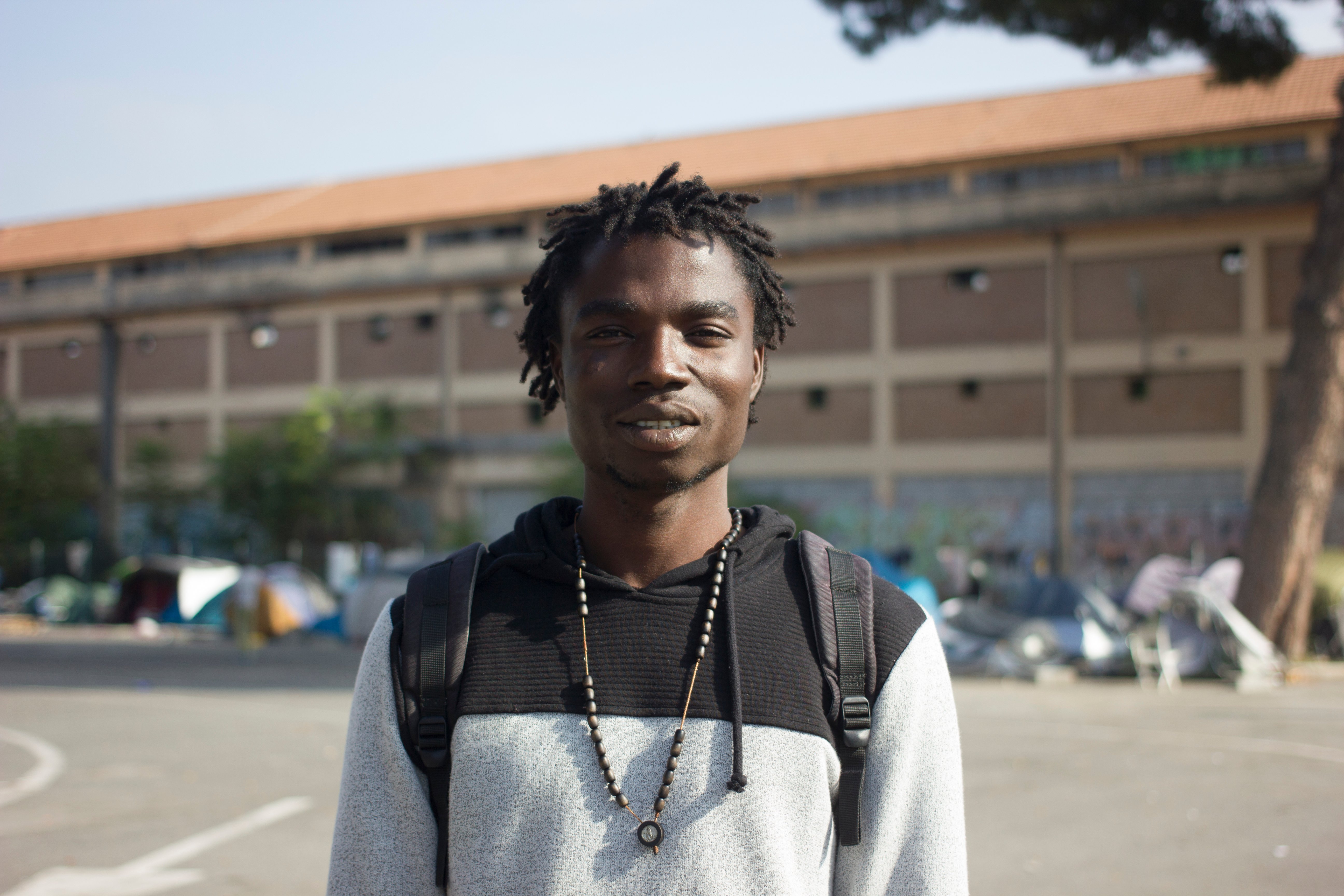 Italy's lack of support for refugees and asylum seekers is no secret. "We knew these things for years. They have a good system that make you not… stay," Mulugeta continued. "They force you to leave the country. They have good politics of dis-integration, not integration."
But people who try to leave and have been fingerprinted are forced to return because of the Dublin Protocol. "Everyone has tried in another country and come back here," Mulugeta said. "Everybody believes that this is not a country of rights."
The national integration plan that was announced at the end of September is supposed to remedy the current lack of support. It was introduced by interior minister Marco Minniti, who has taken aggressive action to address migration since taking office last year as it has become an increasingly hot-button issue ahead of parliamentary elections scheduled for next spring.
The 33 page document lays out a strategy  to broadly increase access to housing, jobs, education, and healthcare while also improving language skills, working on inter-religious dialogue and inculcating Italian value.  It aims to benefit the nearly 75,000 people living in Italy who hold refugee and other forms of protected status who will have to proactively register to receive to participate.
Its ultimate impact will largely depend on how well it is implemented and on how many people will be able to access its benefits, according to Sami of UNHCR. At this point, it is still too early to tell if it will reverse decades of lacking support.  But even if it is a success for the former residents of Via Curtatone – especially those who left the country – it will be far too little, far too late.
er/ag
---
More from this series