The killing and rape of civilians in Guinea by soldiers breaking up an anti-junta rally on 28 September shocked a nation and the international community. But the assault only underlined the impunity of the security forces, which the population has endured for years, human rights researchers say.
"This is not the first incident that has involved 100-plus murders of civilians at the hands of soldiers in Guinea," Human Rights Watch senior researcher for West Africa Corinne Dufka told IRIN.
And arbitrary detentions and killings continue, she said.
In a report released on 17 December Human Rights Watch says the killing and rape of hundreds of demonstrators likely constitute crimes against humanity. 
Under international law, HRW says, crimes against humanity are "certain acts, including murder, rape and any other form of sexual violence of comparable gravity, committed as part of a widespread or systematic attack against a civilian population."
HRW says the soldiers' attack on demonstrators, which the New York-based group says left an estimated 150 to 200 people dead, was "organized and premeditated". There is "strong evidence" that the military worked systematically to hide their crimes, HRW says.
The military junta has said 57 people died on 28 September, primarily from asphyxiation in a stampede.
In more than 200 interviews from 12 to 22 October people told HRW researchers how they saw children shot point blank, had their clothes drenched in blood as they lay under bodies and watched soldiers gang-rape women.
The rapes were particularly brutal, in many cases committed with sticks, rifles and bayonets, HRW says.
One woman told HRW researchers: "[Five red berets] cut off my clothes with a serrated knife with horse hair on the end. They kicked and beat me – one raped me while the others held me down."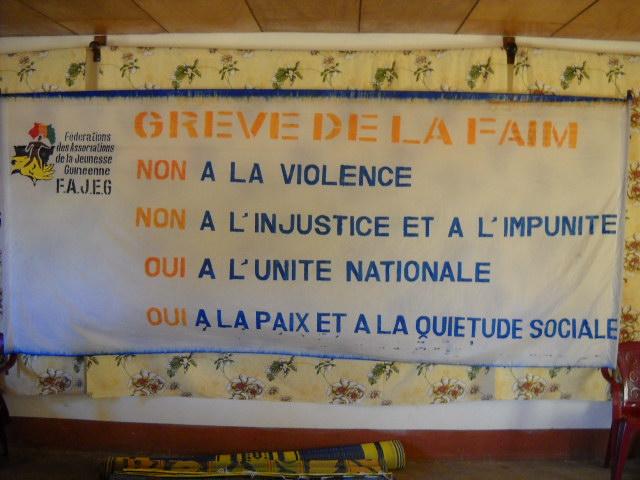 She said she saw a woman being raped about 10 metres away. "There were about five red berets around her. After one of them got off of her, he took his gun and shoved it inside her vagina and shot her."
A 57-year-old woman told HRW soldiers stripped her naked, stabbed her in the buttocks then raped her.
Witnesses told HRW that some women were taken away in military trucks – in some cases from health centres – and held in houses where they were raped for days.
No rapes
A national commission named by junta leader Moussa Dadis Camara to examine the events of 28 September said on 16 December there was no evidence of rapes. The commission's final report is due out in about a month.
In a press conference commission member Pierrette Tolno said there were no confirmed cases of rape according to the national Donka hospital. The commission's president, Siriman Kouyaté, told reporters it is difficult to demonstrate a case of rape some time after the act.
HRW's Dufka said the national commission must also turn to the people who saw and experienced the assaults. "The national commission of inquiry should not rely exclusively on forensic evidence but rather also on testimonies and eyewitness accounts. Our team found scores of witnesses who saw soldiers raping women in and around the stadium complex. If [the commission] can't substantiate this indisputable finding, it suggests there are other motives at play."
International response
HRW notes the international community's strong condemnation of the 28 September events, saying global powers must insist on accountability.
"We are pleased with the degree of rhetorical condemnation and response – in terms of punitive arms embargoes and travel bans – the September violence has received from the international community," Dufka said.
"But it cannot let up. The longstanding culture of impunity enjoyed by members of the Guinean security services led to the September violence and simply must be tackled for stability and development to take root."
---
This article was produced by IRIN News while it was part of the United Nations Office for the Coordination of Humanitarian Affairs. Please send queries on copyright or liability to the UN. For more information: https://shop.un.org/rights-permissions