Some of the most widespread forms of malnutrition can best be reduced by delivering micronutrients and fortifying food in new, cost-effective ways, in combination with community outreach work, experts have said.
Approaches could range from the obvious - adding iron to flour – to the novel, such as vitamin-enriched chewing gum, a Nairobi conference heard.
Vitamin A, iron and iodine are the most important micronutrients in global public health terms, according to the World Health Organization (WHO), particularly for children and pregnant women in poor countries.
Vitamin A deficiency affects more than half of all countries, especially in Africa and Southeast Asia, and it is "especially important where under-five mortality is high," Sue Horton, a malnutrition economist, told the conference.
The conference on nutrition, held in Nairobi on 3 November, was organized by Danish think-tank The Copenhagen Consensus Center (CCC).
CCC has ranked micronutrient supplements as a top development priority following findings of a
study
it commissioned in 2008 to identify the best ways to spend aid and development money.
Provision of Vitamin A, it added, to children aged six months to five years every four to six months could reduce mortality by 23 percent.
Currently, Vitamin A deficiency is the leading cause of preventable blindness in children and increases disease risk and death from severe infections. In pregnant women it causes night blindness and may increase the risk of maternal mortality, according to WHO.
CCC says that up to 219 million children worldwide are susceptible to Vitamin A deficiency, and over one billion people to zinc deficiency.
Supplements not the only answer
Experts at the conference said current systems of providing the vitamin through supplements often missed out on some target groups.
"[Community] outreach is important in remote areas and among migratory groups, as relying on immunization days alone does not work," Horton said.
Kenya, for example, used to achieve coverage rates of over 80 percent for Vitamin A twice a year using mobile immunization campaigns. From 2007, supplements were only provided at health facilities. Coverage then declined to 20 percent for six to 59-month-old children, Horton said. A similar decline was observed in India.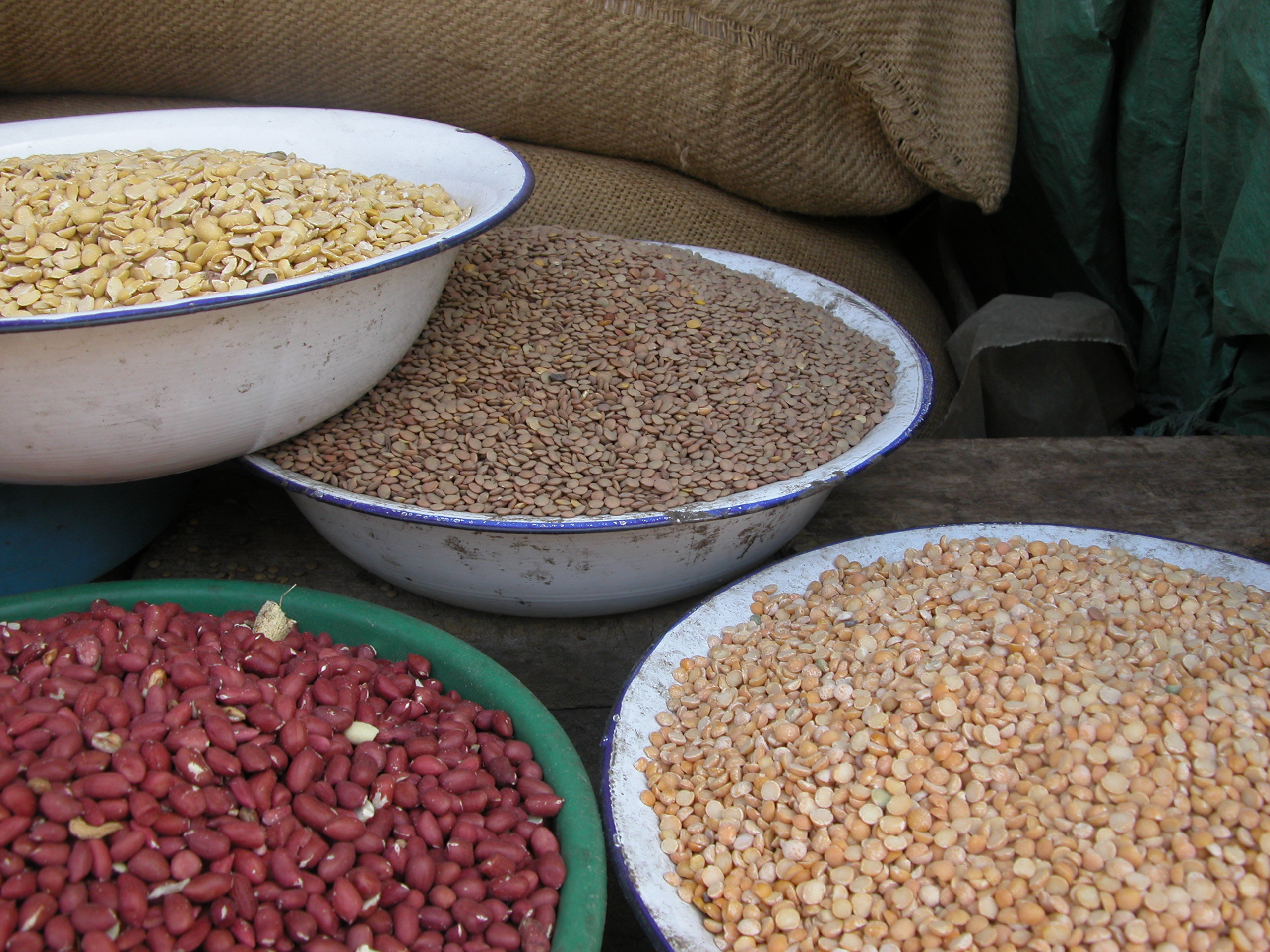 200905041822040953
Photo: Jaspreet Kindra/IRIN
The consumption of locally available nutritious foods can also help tackle malnutrition (file photo)
The CCC also noted that global zinc supplementation to reduce the impact of diarrhoea was low, yet it could reduce diarrhoeal mortality for children under five by 50 percent.
"Outreach can be particularly cost-effective when Vitamin A supplementation is combined with the delivery of other services such as deworming, distribution of bednets, etc," it noted.
Shawn Baker, vice-president of
Helen Keller International
, said additional childhood interventions needed to be institutionalized yearly to avoid locking out some children on routine child health days.
"We need to be thinking not only of what we can do well but what we can do well at a large scale," Baker said.
Food fortification
Such interventions could include
fortification
and the addition of nutrients to widely-used foods. According to the CCC, salt iodization and flour fortification with iron are cheap.
In West Africa, a regional initiative is promoting folic acid fortification in wheat flour and Vitamin A in cooking oil.
"This has the potential to reach a large number of people with essential nutrients," said Kodjo Gbemou, director of the Grand Moulins du Togo, a flour milling company.
Wheat flour is industry-processed while the rest of locally grown cereals are processed at home, Gbemou said. West African countries, he added, were accelerating regulations to make fortification mandatory, as is the case in Cote d'Ivoire and Senegal.
Chewing gum
Globally, private companies are also developing innovative products to deliver micronutrients. Such products include Danish
Gumlink's
Vitamin A chewing gum.
Vitamin A deficiency affects more than half of all countries, especially in Africa and Southeast Asia
The gum, prepared in a dry-cold process to protect the heat-sensitive Vitamin A, is sugar free and easily digested. It comes in two forms - for children aged 3-5, and for pregnant and lactating women.
"The gum promotes mouth hygiene, is easy to administer compared to other programmes that rely on co-immunization campaigns, and children find gum fun," Henrik Jespersen, Gumlink Group vice-president said.
"Our idea is to use our technology to provide one more way of delivering Vitamin A to those who need it."
Deworming
Other effective interventions include regular deworming. Deworming works well as the parasites stop nutrients from being fully digested.
"Mass treatment is safe and inexpensive... The cost of delivering one round of treatment is about 15 US cents per child when administered in school and 25 US cents for pre-school children when combined with another intervention in programmes such as Child Health Days or in primary health care facilities," the CCC said in a
paper
.
The Nairobi conference called for improved community nutrition, including the use of locally available nutritious foods and breast-feeding education.
Such practices, CCC director Bjorn Lomborg said, were crucial in a world with competing challenges and funding constraints. "Where do we get the most bang for the buck?" he asked.
aw/eo/cb
---
This article was produced by IRIN News while it was part of the United Nations Office for the Coordination of Humanitarian Affairs. Please send queries on copyright or liability to the UN. For more information: https://shop.un.org/rights-permissions