The floods came early this year in Tua Sin Chai, a remote village in Vietnam's northern highlands. In June, heavy rainfall unleashed landslides that tumbled through this hillside village, killing a family of four.
Giang Hong Ky lost his son, daughter-in-law, and two grandchildren when the tide of earth and rocks cascaded down the hillside. The 65-year-old has spent his entire lifetime here, but he said it's the first time a landslide like this reached his village.
"My parents' generation, my generation, and now my children's have all been living in this village," Ky said. "But we have never seen anything like that."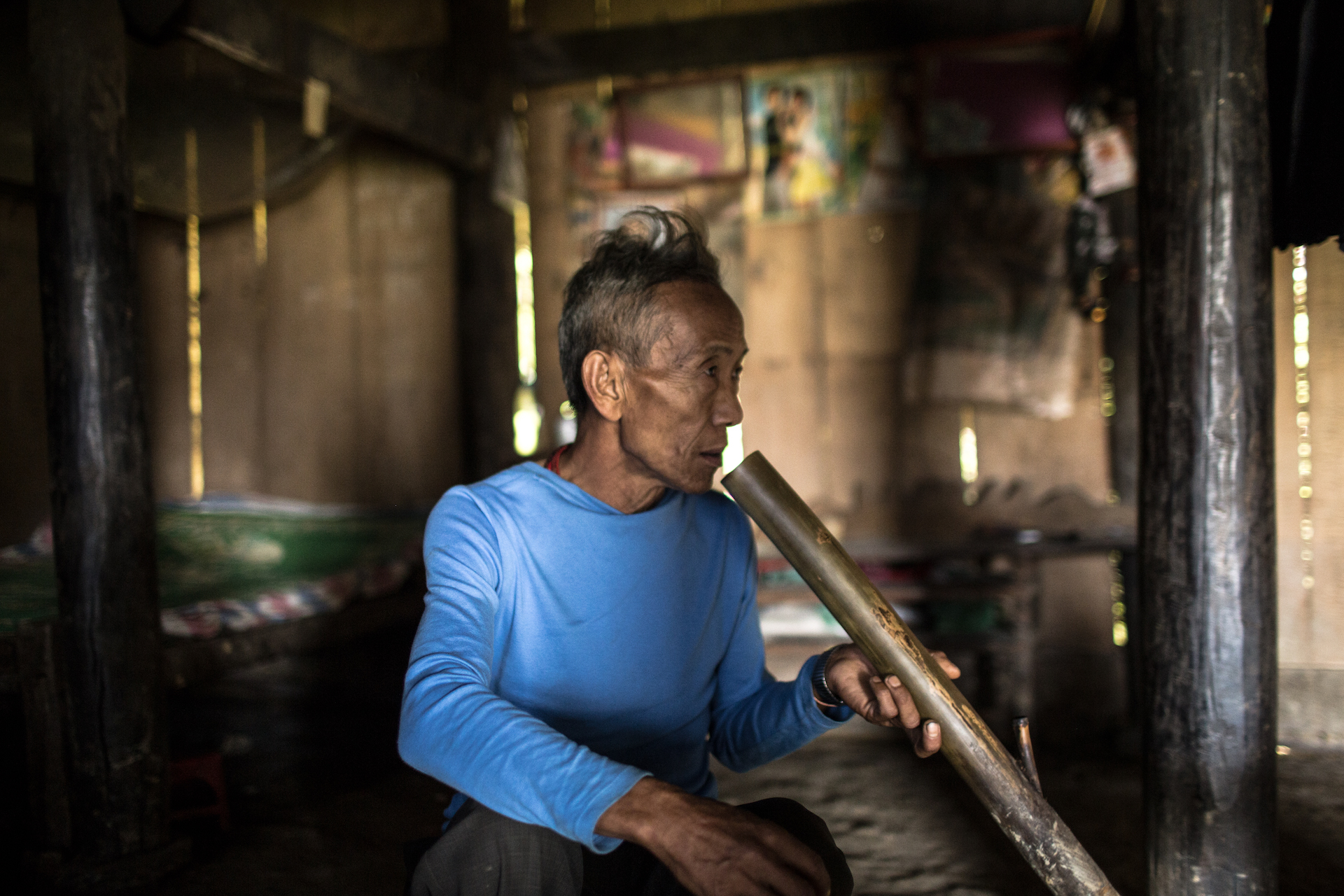 The damage was part of a series of landslides and flash floods in June and July that killed nearly 70 people and submerged thousands of homes in Vietnam's northern provinces, including Lai Chau, where Ky's family lives. Vietnam is already intensely exposed to disasters, but environment experts say climate change is making extreme weather increasingly frequent, unpredictable, and more severe.
Climate negotiators are meeting this week in Bangkok to continue hashing out guidelines that will determine how countries meet their commitments to tackle global warming.
Climate justice advocates say the results of the forthcoming discussions must help vulnerable countries adapt to and mitigate the impacts of climate change – like, they would argue, the early-season floods and landslides that hit Ky's family and many of Vietnam's northern provinces.
Experts say vulnerable families in remote communities are poorly prepared for the new climate reality: the escalating risks of damages and losses from increasingly unpredictable disasters, and preventable casualties in distant villages like Tua Sin Chai.
☰ Read more: Climate negotiations amid storm warnings
Climate negotiators meet this week in Bangkok to continue hashing out the "rulebook" that will guide how individual countries keep their commitments to limit global warming.
The spotlight during global climate pacts is often on temperature targets or emissions cuts. But environmental advocates say more must also be done to help developing countries prepare for climate risks. This includes ensuring stable financing to help vulnerable countries adapt to and lessen disaster impacts.
There's also a growing movement to financially compensate vulnerable countries for climate-caused "loss and damage". The evolving field of "event attribution" – science that links human-caused climate change to specific extreme weather events – may play a role in future discussions on loss and damage. But developed nations have been reluctant to discuss financial compensation.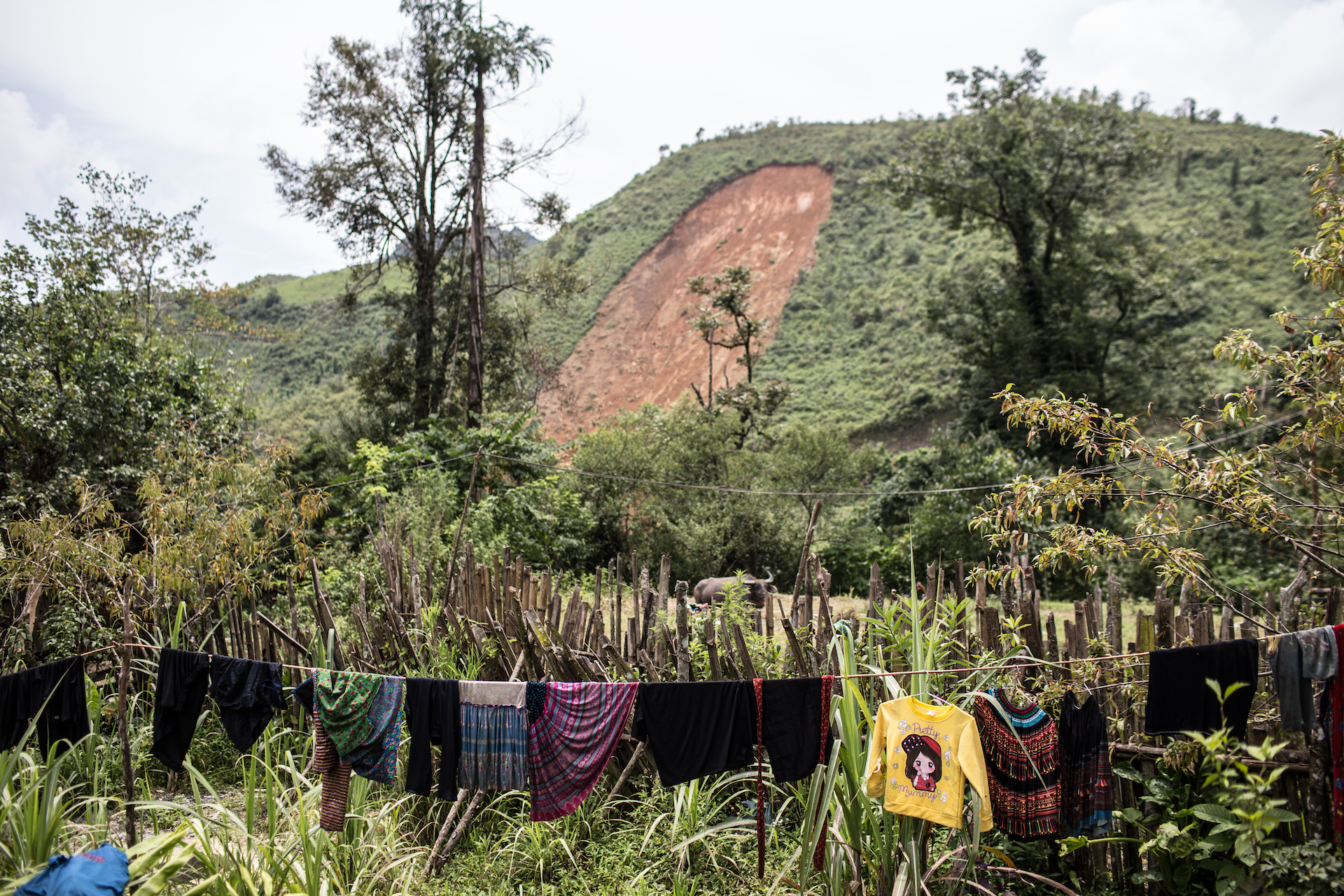 More frequent, more intense
People in this region are used to the risks of floods and other dangers brought on by the monsoon season, which sends torrential rains over parts of mainland Southeast Asia – the heaviest downpours in Vietnam typically come in July and August. It's also difficult to draw a definitive link between climate change and specific storms – or the resulting damage from floods and landslides. But climate scientists say all the signs of a changing climate are there: more frequent storms, erratic timing, and extreme impacts.
"Vietnam is experiencing more frequent intensity and unpredictability of weather patterns over the recent years," said Dao Xuan Lai, head of the climate change and environmental unit at the UN Development Programme in Vietnam.
He points to Typhoon Damrey, which struck Vietnam last November – unusually late in the season. The storm killed more than 100 people and caused an estimated $422 million in losses and damages.
Already, Vietnam frequently ranks among the countries most exposed to extreme weather. Damrey was the sixth storm to make landfall in Vietnam last year alone – aid group Care called the storm season in Vietnam one of the world's most under-reported humanitarian crises. The World Bank says nearly 60 percent of the country's land area and more than 70 percent of its population are at risk of multiple hazards, including typhoons, floods, drought, and landslides.
☰ Read more: Floods sweep across Southeast Asia
Floodwaters have stretched across Southeast Asia this monsoon season, affecting hundreds of thousands and triggering disaster responses in multiple countries.
As September begins, Vietnamese authorities warn more flash floods and landslides are on the way after days of heavy rainfall.
In August, Tropical Cyclone Bebinca sparked new flooding in northern Vietnam that killed 10 people; led to flash floods and landslides in six provinces in northern Thailand; and exacerbated country-wide floods in Laos.
In mid-July, Tropical Storm Son-Tinh brushed past the northern Philippines before slamming into Vietnam and mainland Southeast Asia. The storm sent floods into the Vietnamese capital, Hanoi, and worsened flooding elsewhere in the north.
In Laos, the storm added to floods and high-water levels on the Mekong River. On 23 July, part of a hydropower dam in southern Attapeu province collapsed as waters rose, displacing at least 6,600. The floodwaters then surged southward into Cambodia, where this year's floods have killed 26 people and uprooted nearly 32,000.
In Myanmar, heavy monsoon rainfall displaced more than 164,000, beginning in early July. In late August, a breached dam flooded dozens of villages and displaced at least 63,000 people in Bago Region. While some of this year's displacement may be short-term, the World Food Programme estimates some 109,000 victims will need ongoing cash assistance to get back on their feet.
Unprepared
Lai said many remote communities in Vietnam lack an effective disaster forecasting and warning system. When warnings are received, they're often late or communities underestimate the risks. This means families often have little time to prepare.
Man-made factors have also exacerbated the risks.
Soil erosion from deforestation and agricultural practices like slash-and-burn cultivation – common in Vietnam's northern provinces – can make landslides more likely, Lai said.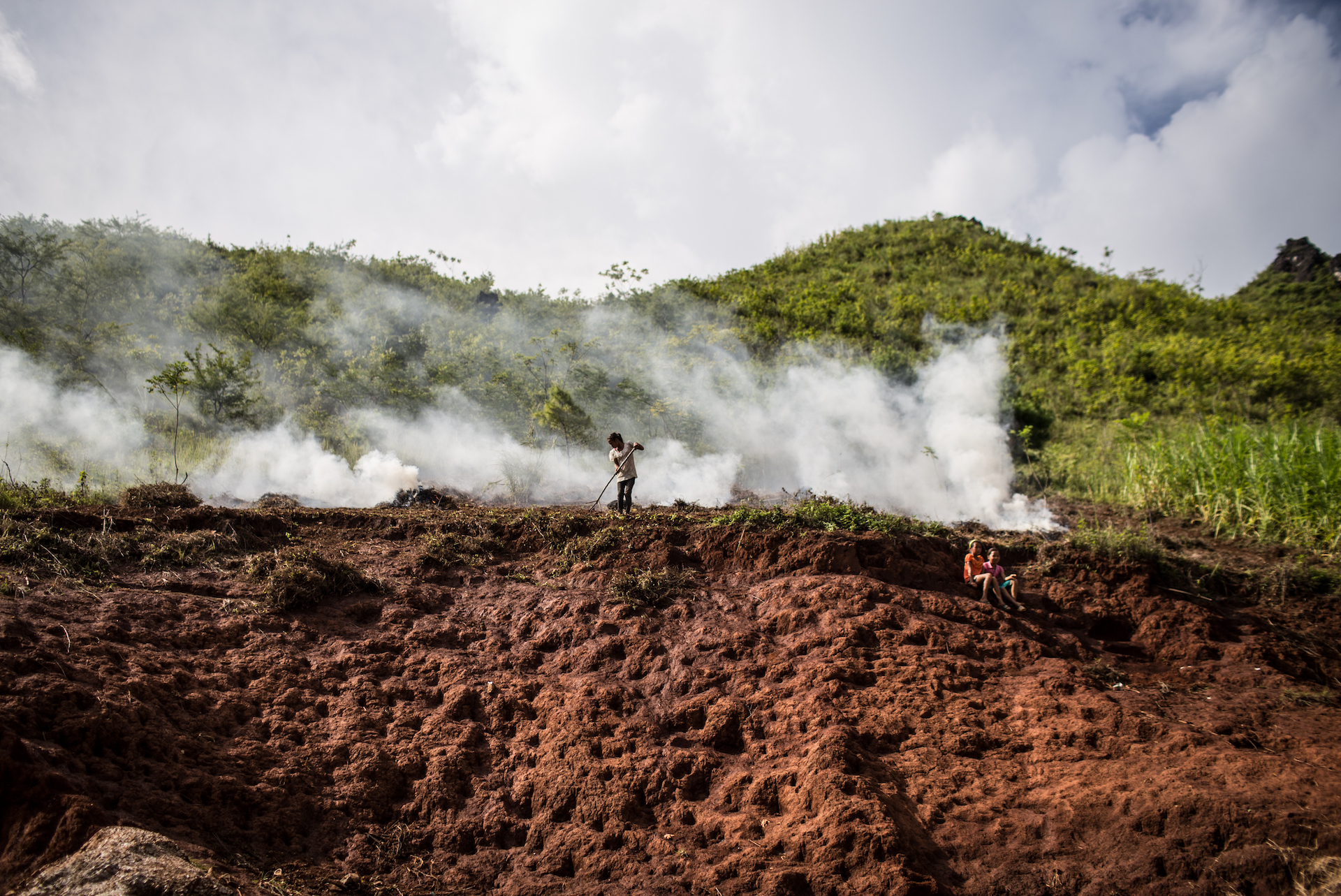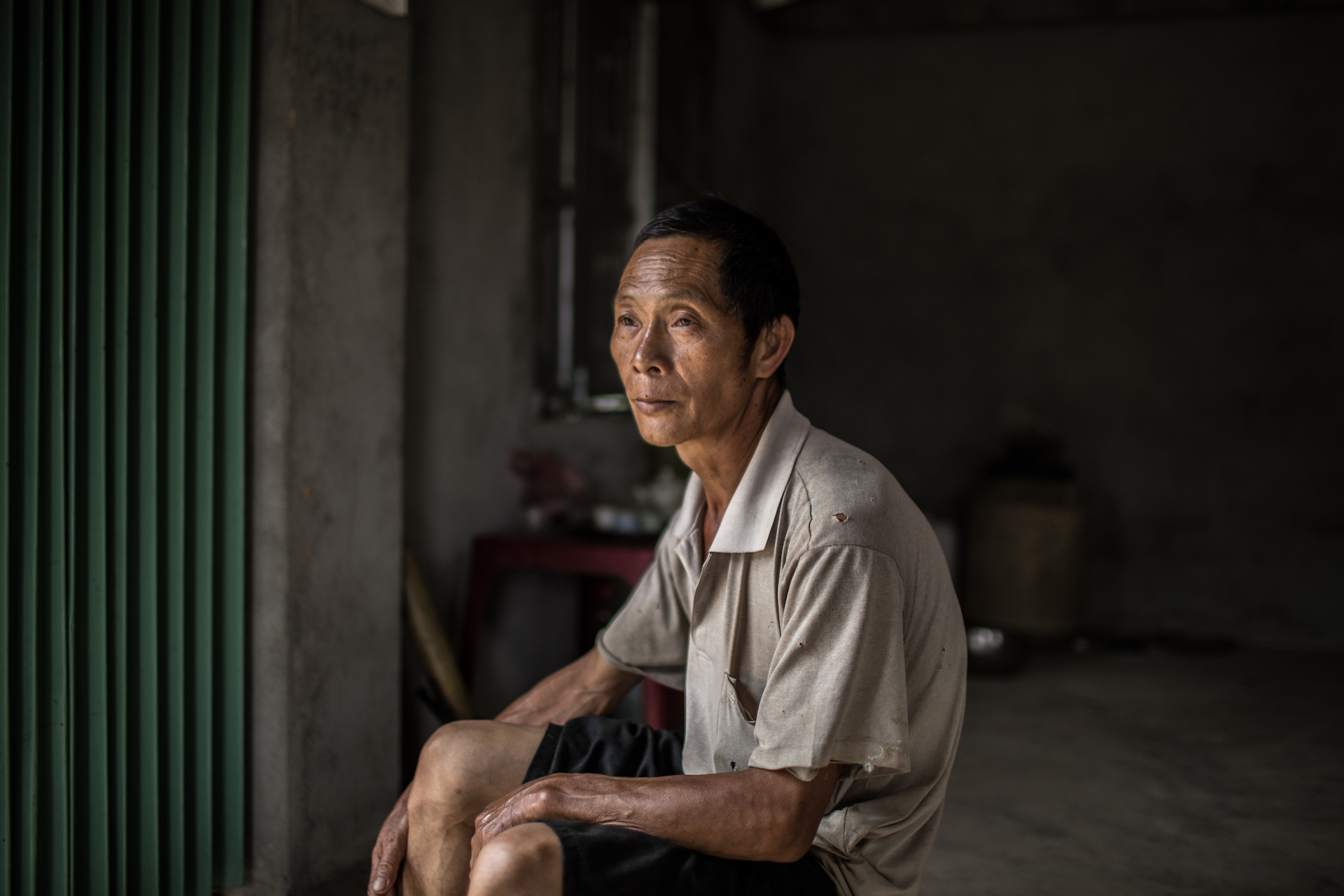 Vietnam could take further steps to protect communities and help them cope with disasters and climate change, Lai said. This could include more sustainable land use, improved warning systems and communication of threats, better data collection, and insurance schemes to help people whose livelihoods are closely tied to the land and weather.
The Vietnamese government acknowledges that it needs to better prepare and plan for disasters, having called last year for a nationwide "disaster strategy".
For now, remote communities hit by disaster this year are repairing the damage, but the heavy monsoon downpours continue.
The same floods and landslides that struck villages in Lai Chau province also hit communities in nearby Ha Giang province.
The damage is etched into the mountains: the paths of dozens of landslides are gouged into verdant hillsides like claw marks, scraping a trail through crushed wooden homes below.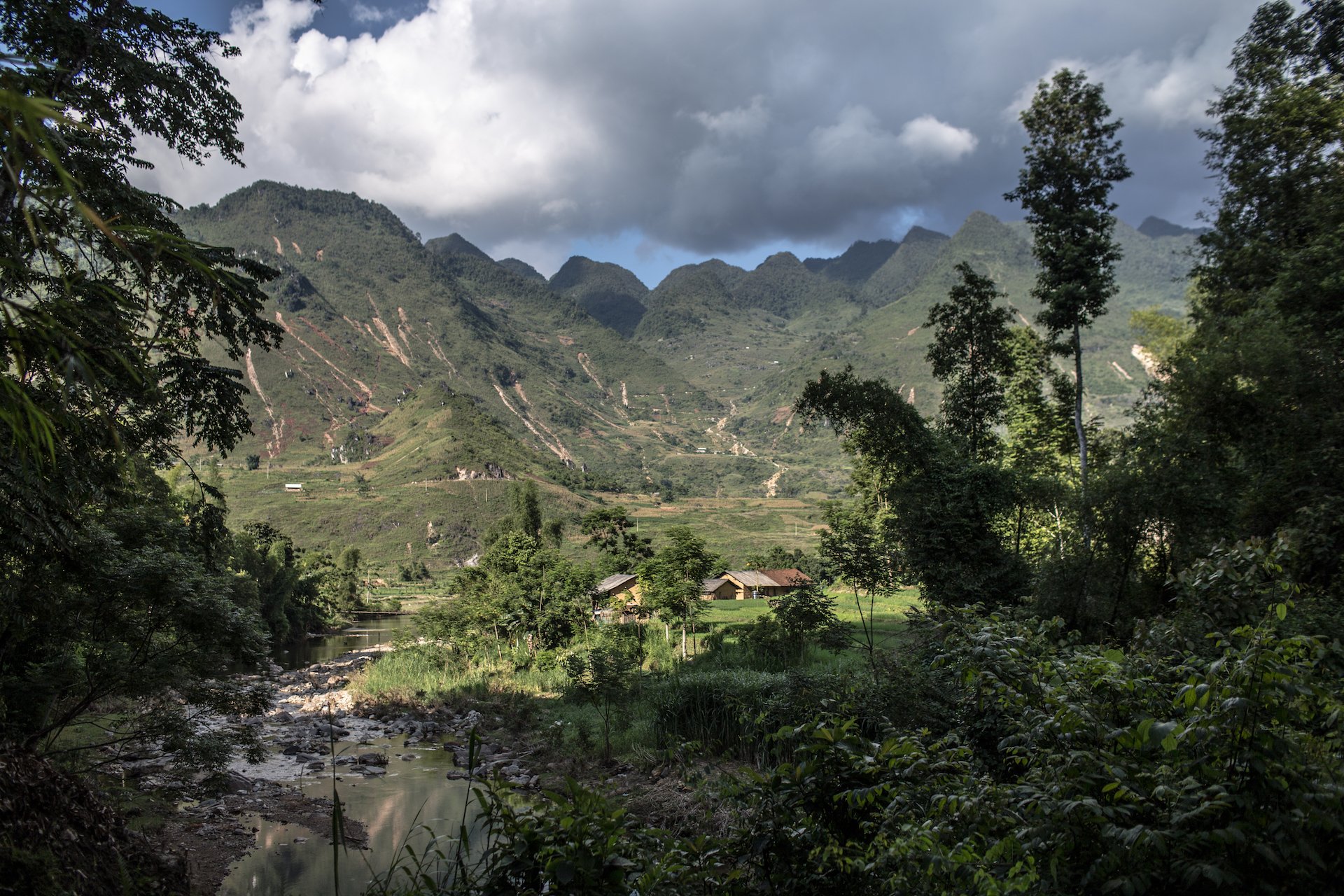 Vang Thi Hoa recalls being startled awake by a neighbour's screams on a Sunday morning in June. Floodwaters had seeped into her home; all her family's belongings were afloat. Frantically, she grabbed her children and dashed to safety. Within minutes, masses of earth and boulders swept down the slope and battered her house.
Hoa and her family survived. But the neighbour who roused her, Giang Thi My, died in the landslide.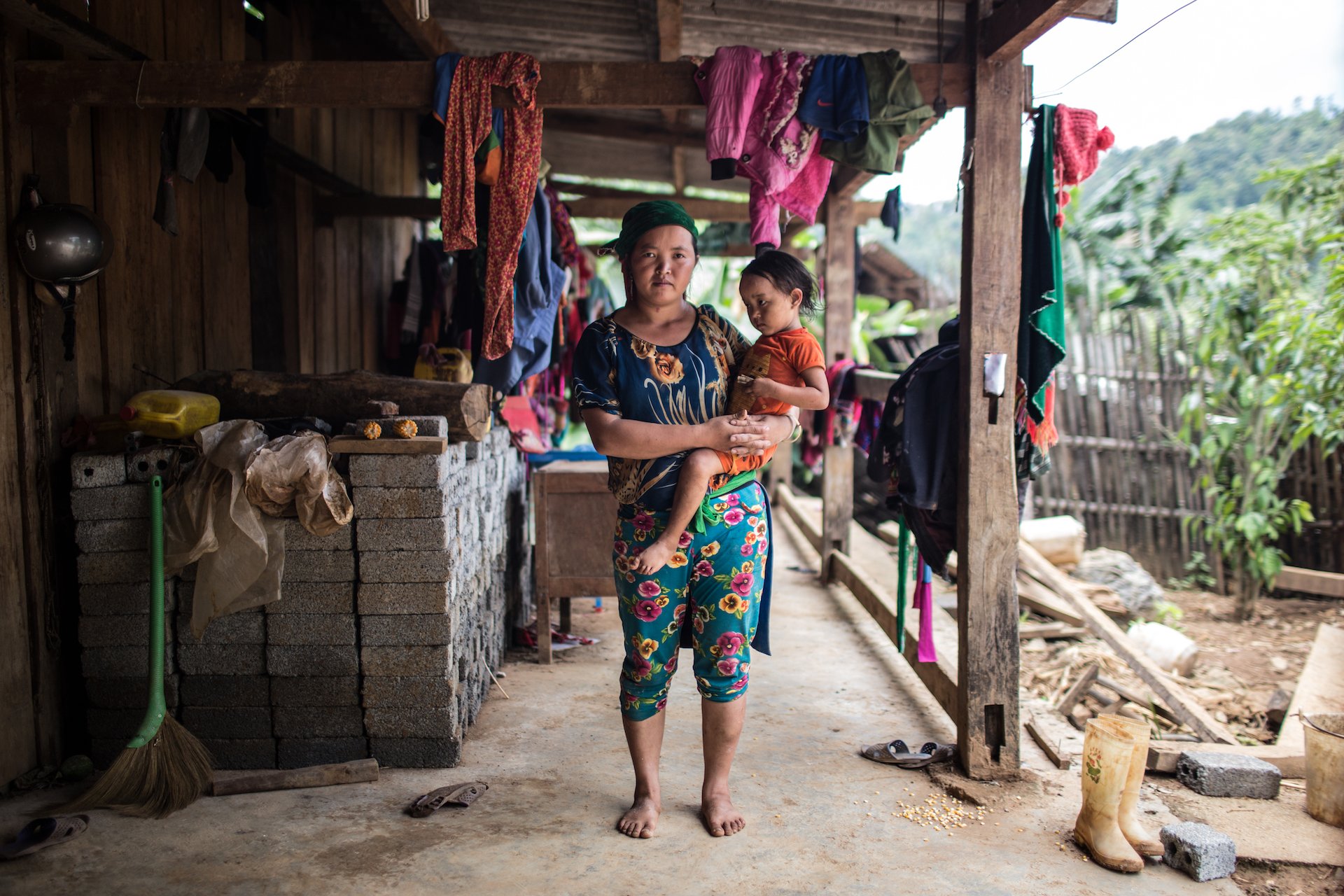 My's husband, Lo Chinh Co, was away working. He returned after the disaster to find his wife and four-year-old daughter dead. Like others in his village, he can't remember the monsoon rains ever causing such irreparable damage.
"We had been living there for 16 years," Co said. "There had been heavy rain and mud flows, but the rocks had never reached our home."
yd/il/ag