The European Union's three-billion-euro deal with Turkey aimed at rapidly stemming the flow of migrants and refugees crossing to Europe from the Turkish coast has not deterred refugees from making their way to the coastal city of Izmir where smugglers continue to do a brisk trade.
The gloomy streets of Basmane in the Turkish coastal city of Izmir have long been associated with bordellos and drug dealing, but this year it is the smuggling of souls that has become the neighbourhood's key nefarious industry.
Compared to the summer months when Izmir was the main departure point for the roughly 5,000 refugees setting off for the Greek islands by boat every day, the city is relatively quiet. Winter temperatures and rougher seas have deterred some. Following a recent agreement between the EU and Turkey, in which the former will pay the latter €3 billion to stem the flow of refugees into Europe, many more may soon be forcibly prevented from making the journey.
See: The EU's 'short-sighted' migration deal with Turkey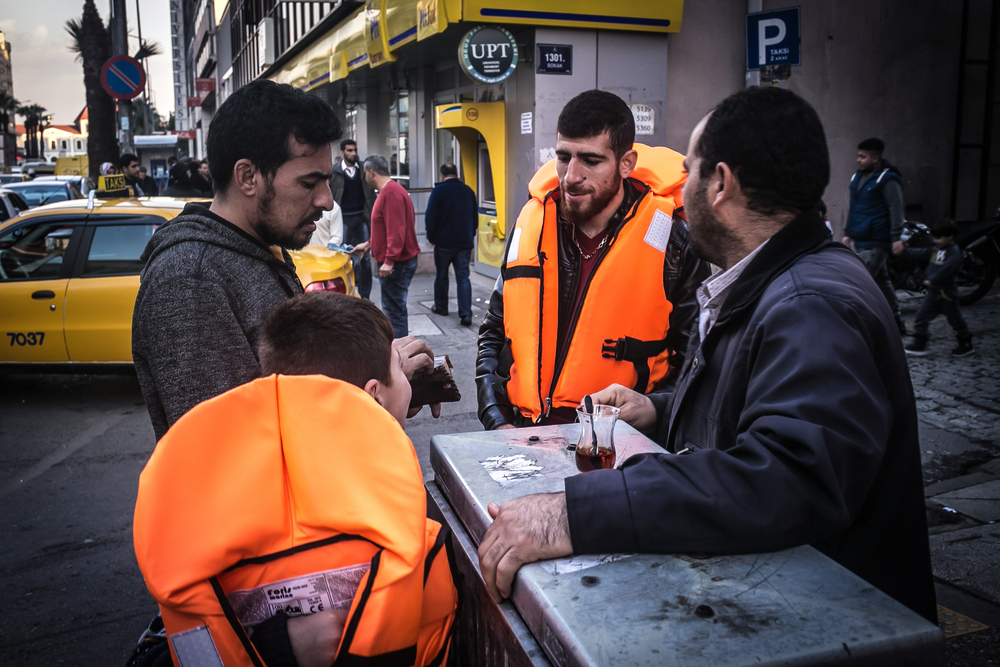 Amer twirls amber-coloured prayer beads outside one of Izmir's numerous hotels. With a black money belt strapped around his waist, athletic shoes and a heap of rucksacks piled up on the floor next to him, his purpose in the city is easy to guess, and sheepishly he admits: "I'm waiting here to swim to Europe! Well, hopefully by boat anyway."
Asked if he is concerned about Turkey's new agreement with Europe, Amer shrugs.
"I heard about some deal between (German Chancellor Angela) Merkel and (Turkish President Recep Tayyip) Erdogan, yes. But what should I do? Damascus is very difficult right now. The government is forcing all men into the army and sending them to die."
As Amer speaks, young smuggler henchmen approach wandering refugees, offering them hotel rooms. Twenty metres away, a group of five uniformed Turkish police sit outside a restaurant eating lunch.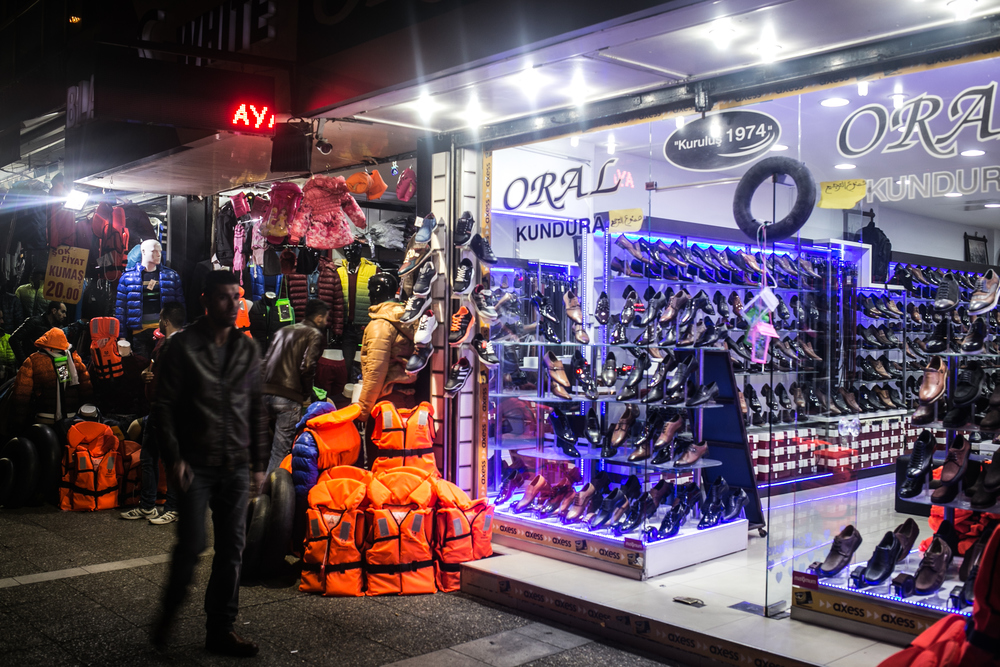 Although Turkey has assured the EU it will target the business, smuggling and its associated industries continues unabated and overtly in Izmir. The orange lifejackets that adorn the shops on Fevsi Pasa Boulevard sell for around $30, less for children's ones, and even less for armbands with labels that read: "for swimming pool use only." The price for a place on a boat has even dropped, from a summer rate of about $1,200 to a winter discount of $750-$900. 
But there is also evidence that a crackdown has begun. On Wednesday morning, a bus pulled into Basmane Square and deposited around 50 mainly Syrian refugees: shaken, shivering and clutching damp lifejackets.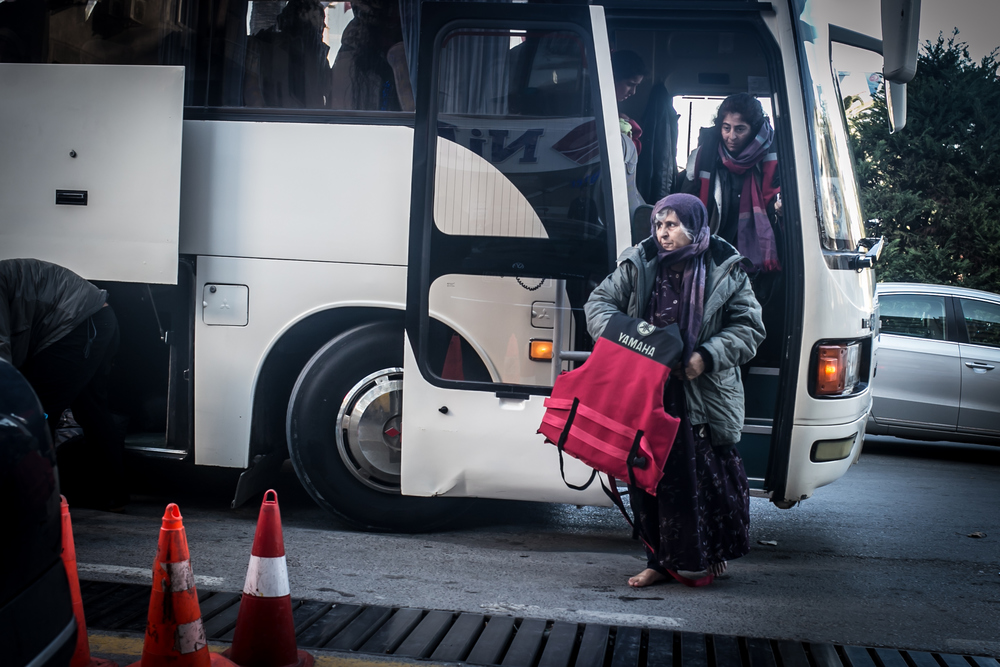 As Turkish coastguard helicopters fly overhead towards the sea, a family from the northern Syrian city of Latakia tells IRIN: "We were three boats that set off together, but after one hour on the sea, the Turkish coastguard caught us and put us all onto one of their vessels. They were shouting and pushing. One boat escaped. We all had to pay $10 to be taken back here. It's a neverending story. Can you help us get to Europe?"
Pushbacks by the Turkish coastguard are nothing new, but interceptions appear to have been stepped up since the EU-Turkey summit on Sunday. Most notably on Monday, more than 1,300 Syrians, Afghans and Iraqis were rounded up in remote coastal areas in front of TV cameras. Some were taken to overcrowded detention facilities. Most of the others' whereabouts remain unknown.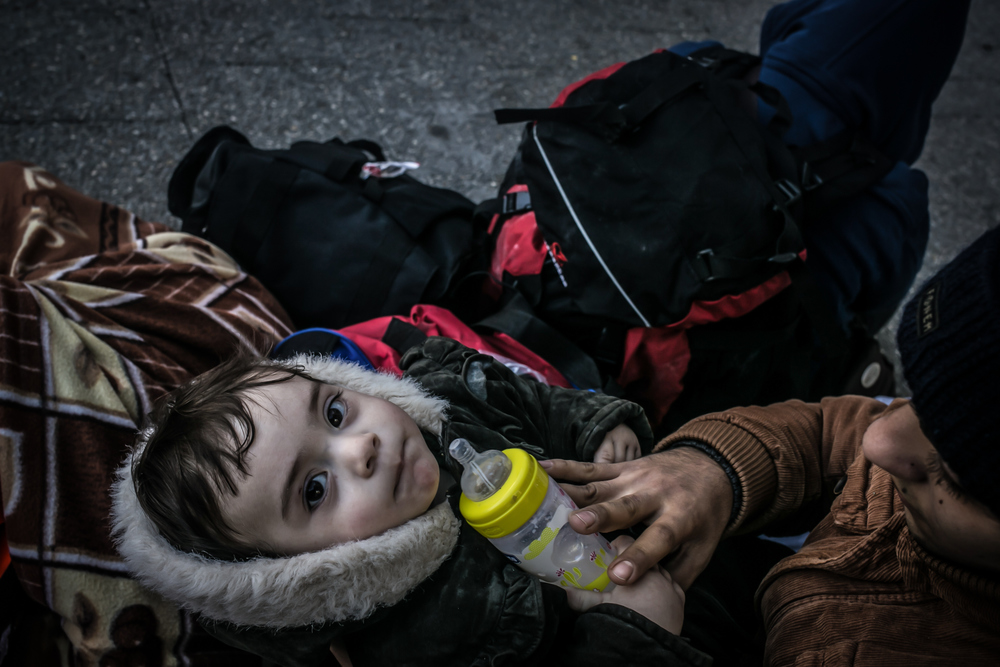 Not every Syrian in Izmir is waiting to cross the sea. Mahmoud sits outside a falafel restaurant. Asked about his plans, he sighs and replies: "Actually, these days I'm thinking of going back to Syria."
After being accepted onto a Masters course in software engineering from a German university in 2012, Mahmoud has been searching for a legal way to travel there ever since. He says he was initially given the impression his documentation was fine but that German officials later informed him that he needs an amendment to his passport from the office in his devastated hometown to which he cannot return. He is in Izmir to visit the German consulate, not to risk the Aegean Sea crossing, which has claimed around 590 lives this year, one third of them children.
"Actually, I was in Syria one month ago, just so as not to lose the reality of the situation. It's a different planet there. I just wanted to study in Germany for a year or two and return home…
"I feel betrayed by the German authorities. If they had not originally agreed to provide me with travel documents then I would never ever think about coming here and spending all this money which my family in Syria could have used."
Trapped between a bureaucratic labyrinth and a watery grave, Mahmoud is losing hope, and the new accord between the EU and Turkey does not fill him with optimism. 
"Turkey has really paid a huge price for the Syrian war, but on the other hand they are somehow trying to get some benefits from this."
Eating in a restaurant in central Izmir, a Turkish coastguard pilot bemoans how intercepting smugglers' boats filled with refugees has become his main task.
"We will carry on the same as before, but thanks for the money!" 

— Turkish coastguard pilot
Piril Ercoban, director of Multeci Der, the only organisation working on asylum rights in Turkey's third largest city, is highly sceptical of the EU-Turkey arrangement.
"We call it a 'dirty deal'," she tells IRIN. "Europe is just trying to hand over its responsibility when this is an international responsibility. A lot of money is spent on border controls and interceptions and if even half was used for the wellbeing and reception of refugees we wouldn't have this crisis."
We hope [the €3 billion] will be used, not for food or hygiene packages, but for sustainable integration of refugees within Turkish society." 

— Pırıl Erçoban, coordinator of Mülteci-Der
Meanwhile, over in the east of the country, rights group Amnesty International reported recently that Turkey is expelling Syrians back into the warzone from which they fled. As the UK becomes the latest nation to begin airstrikes in Syria, the recipient of the EU's largesse already appears to be sealing off safe routes for Syrians seeking sanctuary there.
ac/ks/ag