I'm driving down a rural, two-lane highway. Outside, the headlights of the car create a small halo in the surrounding darkness. There are no street lights, no houses, no one else on the road. I can't see the details of what's around me, but I know there are other people out there – dozens of them, maybe hundreds – picking their way on foot through the wilderness on either side of me under the cover of night.
These people are migrants and refugees who have left their homes behind for one reason or another – a tank shell came crashing through the wall; a stranger called demanding money and threatening death; someone fell ill and the necessary, life-saving medical treatment wasn't available; political corruption and lack of opportunity made earning a living and building a life seem impossible.   
For many, this will be the defining journey of their lives. Some will reach their destinations and start over, learning to thrive. Others will grow disillusioned, feel alienated and long for home. And some will never make it, joining the ranks of the estimated 56,800 people who have died or disappeared globally while migrating in the past four years. Many deaths go uncounted. How many is anyone's guess.
It wasn't until I started speaking with people along the US-Mexico border that I began to appreciate how similar the abuses that migrants face in Mexico are to those in Libya.
Sitting in my car, I could be in virtually any border region in the world where this drama plays out on a daily basis. But tonight I'm in southern Arizona. After covering migration in the Mediterranean for the past three and a half years in places like Turkey, Italy, Egypt, Greece, Niger, and elsewhere, this is my first trip to the US-Mexico border where hundreds of thousands of migrants pass clandestinely every year and at least 6,700 bodies of people who died along the way have been found since the year 2000.  
Migration in these two regions is rarely spoken about in the same breath. They are separate phenomena driven by specific, local factors continents apart. Apples and oranges, as a spokesperson from the UN's refugee agency, UNHCR, told me.
But up close there are also similarities: the raw desperation and danger of the journey; the political backlash in Europe and the United States fuelling the rise of the far right; the attempts to stop people from crossing borders that have empowered criminals and increased suffering and abuse.
Looking at the two situations side by side can provide perspective, challenge the established understanding of what's happening, and underscore the basic inhumanity of the response on both sides of the Atlantic.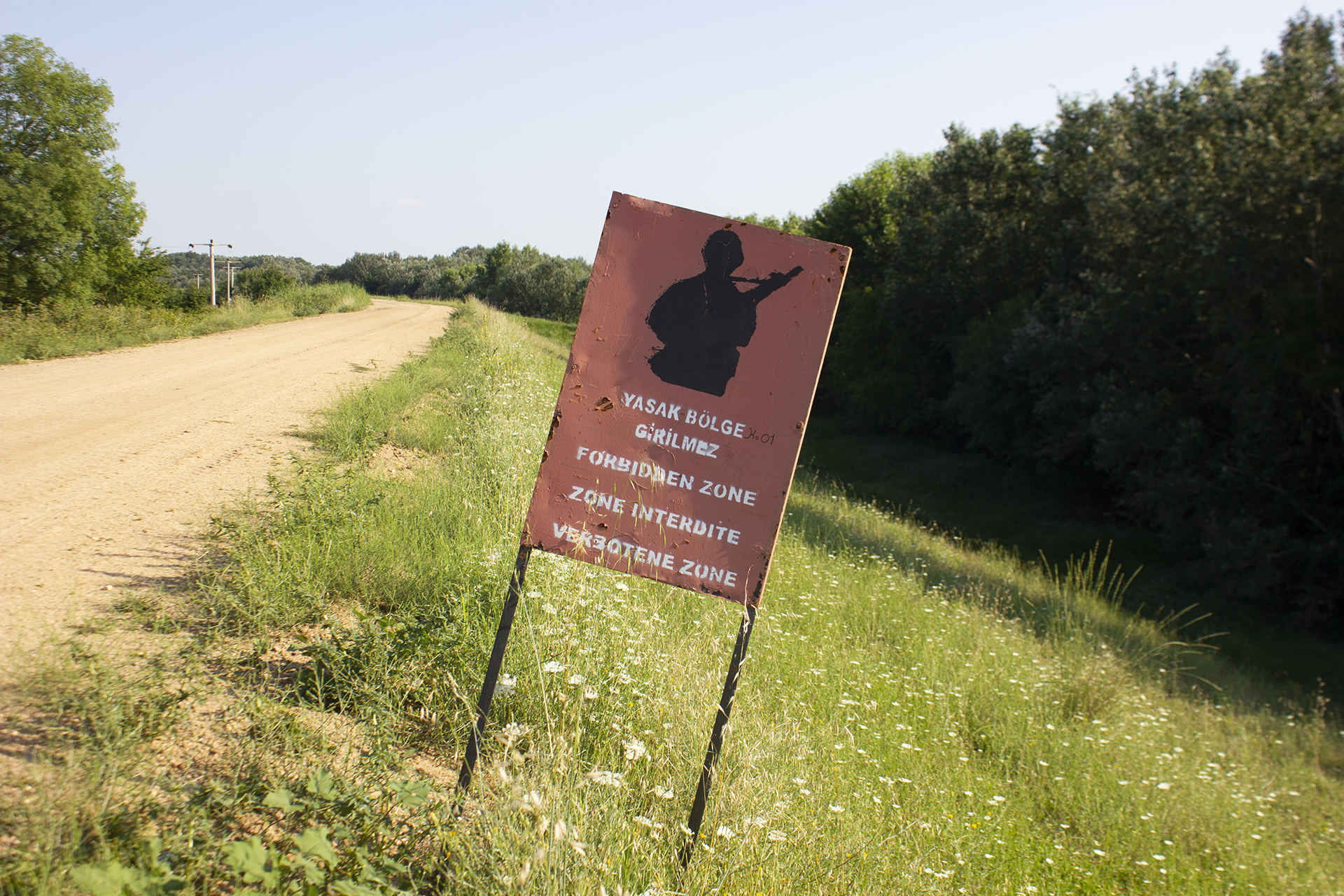 Scale of the "crisis"
One of the first things that struck me at the US-Mexico border was the scale and longevity of the situation compared to the Mediterranean.
Between 1990 and 2007, the estimated undocumented population of the United States increased from 3.5 million to 12.2 million – adding an average of more than 500,000 people each year for 17 years. After 2007, it decreased slightly to around 11 million and has remained relatively consistent ever since.
While far fewer people are trying to irregularly enter the United States now than at any time since the 1970s, hundreds of thousands are still apprehended at the southern border each year. And the undocumented population has remained relatively stable not because people aren't crossing the border, but because tens of thousands of people living in the United States are being deported each year, and because others are choosing to leave on their own accord.
Only in the past four years has migration in the Mediterranean reached levels similar to those seen in the United States for decades. Since 2014, nearly 1.8 million people have crossed the sea to Europe – an average of around 440,000 per year – with more than half of these arrivals taking place in 2015.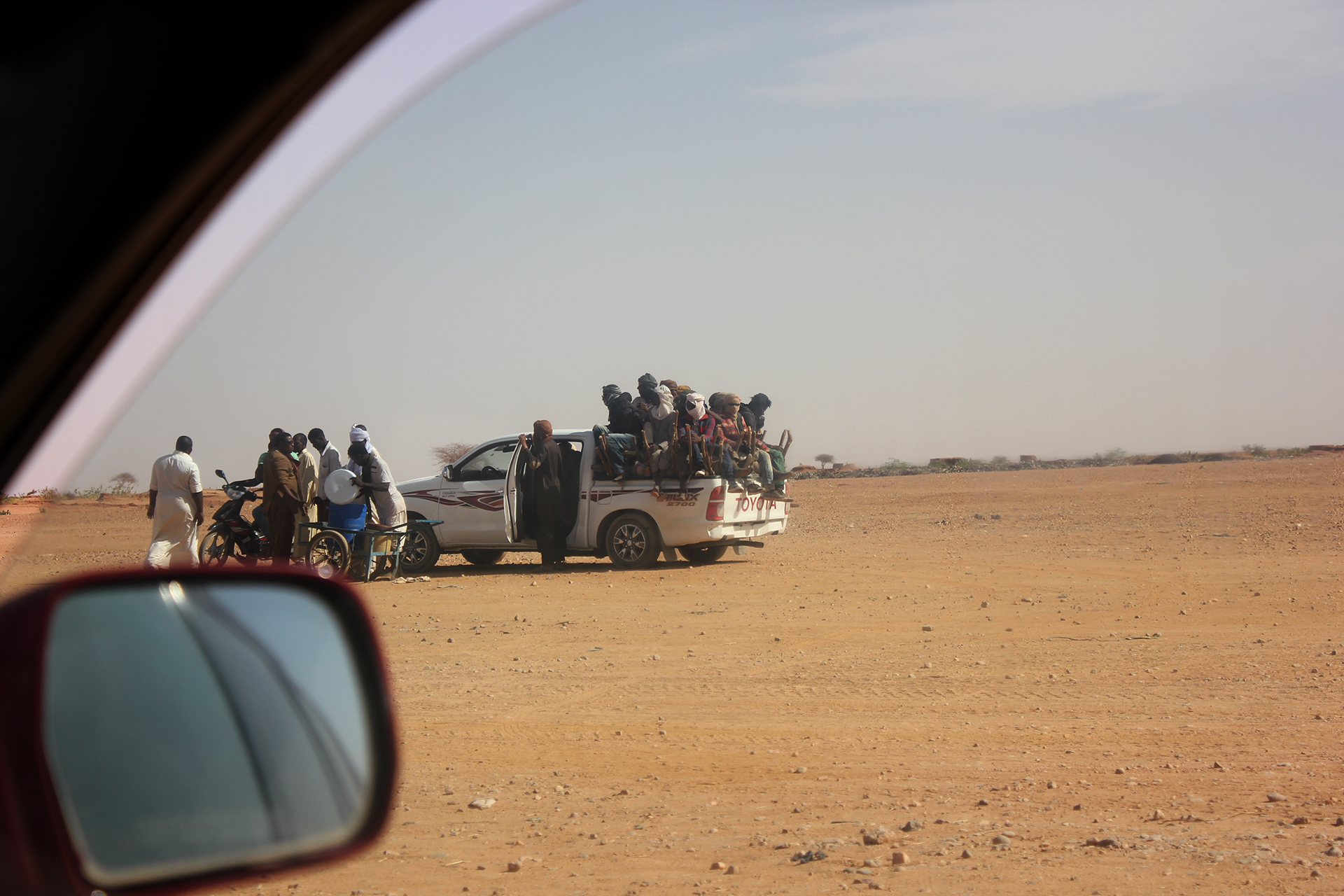 In the United States, undocumented people account for around three percent of the overall population of 325 million. In the EU, with a population of 508 million, people who have crossed the Mediterranean since 2014 make up less than 0.4 percent of those living in the 28 member states. Yet in both locations migration has transformed politics in the past handful of years, contributing to a rise in right-wing populism that is fuelling a political crisis in the United States around the presidency of Donald Trump and challenging the foundations of the EU through Brexit and the ascendance of far-right, Eurosceptic parties.
The immigration or migration "crisis" in both locations is not so much caused by an overwhelming number of people crossing borders, but by the reaction to these movements, and by the way they are leveraged to serve political agendas. In both cases, immigrant and refugee communities are not the existential threat they are often portrayed to be – except to the worldviews of white supremacists and ethno-nationalists. While the political discussion around migration tends to focus on its perceived harm to the United States and the EU,  the actual stories and experiences of the people involved are often overlooked.
Similar abuses
Libya is hell. I have been hearing this sentiment from refugees and migrants who have passed through the country since I first started reporting on migration in 2015. The abuses committed by smugglers and militias there have become notorious: kidnapping, torture, rape, indefinite detention, slavery. The EU is under scrutiny for training and equipping the Libyan Coast Guard to intercept migrant and refugee boats, condemning people to be returned to these conditions instead of being able to make the passage to Europe.
It wasn't until I started speaking with people along the US-Mexico border that I began to appreciate how similar the abuses that migrants face in Mexico are to those in Libya.
The routes from Central America through Mexico to the US border are controlled by criminal gangs and drug cartels. Kidnappings, sexual violence, and even murder are all common along the way. People waiting near the border to try to cross are held in stark conditions in rudimentary houses run by the cartels, similar to the migrant warehouses in Libya. To leave, they have to pay a coyote – or guide – thousands of dollars to bring them across, and even if they want to try on their own they have to pay an exit fee. "Nobody can come into town without permission," a volunteer who gives aid to migrants in one of the border towns told me. "They're not even allowed to go back [if they change their minds]. So that forces them to go north even if they want to or not."
International community looks the other way
Despite these stark conditions, international aid groups were entirely absent from the parts of the US-Mexico border I visited. By contrast, the International Organization for Migration (IOM), UNHCR, and a handful of other organisations are virtually omnipresent on all sides of the Mediterranean.
"The Americans just aren't the kind of government that's going to be looking for help that way."
In northern Mexico, the response to the humanitarian needs of migrants seems to fall to a network of local shelters and volunteers. Some of the shelters in cities are well established. Others in rural areas are little more than a gathering spot under a tree or a fenced-in lot with tents and cobbled together shacks. Food, medical care, and sanitation are all in high demand and short supply.    
The view of international organisations appears to be that since the United States is a highly developed country and Mexico has been dealing with migration for years, neither of them really needs help. Meanwhile, the international presence is necessary in the Mediterranean because the situation escalated relatively recently, overwhelming the countries involved.
When it comes to the United States, however, exceptionalism is also a factor. Places like a vast tent city erected by the US government to house migrant children in Texas and other shelters where children have been handcuffed, assaulted – sometimes sexually – and forced to take psychotropic drugs are exactly the kinds of places the international community would push to gain access to elsewhere. But that doesn't happen in the United States. "Americans aren't likely to be in a situation where an outsider is going to say they think we need a better plan. I mean they can think it, but the Americans just aren't the kind of government that's going to be looking for help that way," Joel Millman, an IOM spokesman, told me.
Complicity: Prevention is not a solution
Regardless of the involvement, or not, of international organisations, the main response by governments to migration in the Mediterranean and North America has been to try to stop people from moving instead of addressing their humanitarian needs. As a result, abuses have increased and migration has become more dangerous.
The main response by governments to migration in the Mediterranean and North America has been to try to stop people from moving instead of addressing their humanitarian needs.
Following the Italian government's crackdown on search-and-rescue NGOs, the rate at which people are drowning in the Mediterranean has soared this year. And in the United States, a longstanding government policy called "prevention through deterrence" has pushed migration routes into some of the most remote and hostile terrain in the country. Even though border crossings have dramatically decreased, the proportion of people dying has gone up.
Many migrants and refugees know the dangers they will face before they begin their journeys – whether it's unforgiving deserts, choppy seas, or brutal cartels and militias. Women take contraceptive injections to avoid getting pregnant from rape, and there are portions of the trail in both North America and the Mediterranean that are commonly referred to as the "the route of death".
Imagine the level of desperation driving people to migrate that they face these realities with open eyes and still decide this is their best option. Until governments stop focusing on prevention and start providing legal alternatives for people to reach safety and opportunity, migrants and refugees will continue to face abuses and risk death in their desperate journeys towards a better life.