Protesters took to the streets of Mali's capital on Friday afternoon for the latest in a series of mass demonstrations calling for the resignation of President Ibrahim Boubacar Keita, who has struggled to stem rising jihadist and inter-communal violence in northern and central parts of the country after seven years in power.
Malian analysts say the protests – which began last month – represent the most serious threat 75-year-old Keita, commonly known as IBK, has faced since he was elected president a year after a military coup helped extremist groups take control of large chunks of Mali's desert north.
Political tensions have been rising across Mali since a disputed legislative election in March. Some of the results were later overturned by the country's constitutional court in a decision that was perceived to benefit Keita's party, sparking protests in different cities.
Ibrahim Maïga, a Bamako-based researcher at the Institute for Security Studies said the protests have since grown to encompass a broader set of concerns among Malians, in particular a "dissatisfaction linked to the deterioration of the security situation" in the country.
"This protest movement... was able to crystallise the disappointments, anger, and frustrations of many Malians," said Maïga.
A delegation of mediators from the Economic Community of West African States (ECOWAS) is expected to return to Mali in the coming days having previously called for parts of the March polls to be re-run in an intervention that Maïga said "demonstrates the extreme gravity of the situation".
"This protest movement... was able to crystallise the disappointments, anger, and frustrations of many Malians."
In a televised speech on Thursday, Keita proposed a government of national unity and said he was open to a number of opposition demands, including fresh elections and the dissolution of Mali's national assembly.
But opposition leaders appeared to reject the offering, which followed discussions last weekend between Keita and the main protest alliance – known as M5-RFP – that resulted in no concrete proposals, according to protester Mohamed Salia Touré, who attended one of the meetings.
"The objective remains the same," Touré told The New Humanitarian on Monday. "The resignation of the President of the Republic."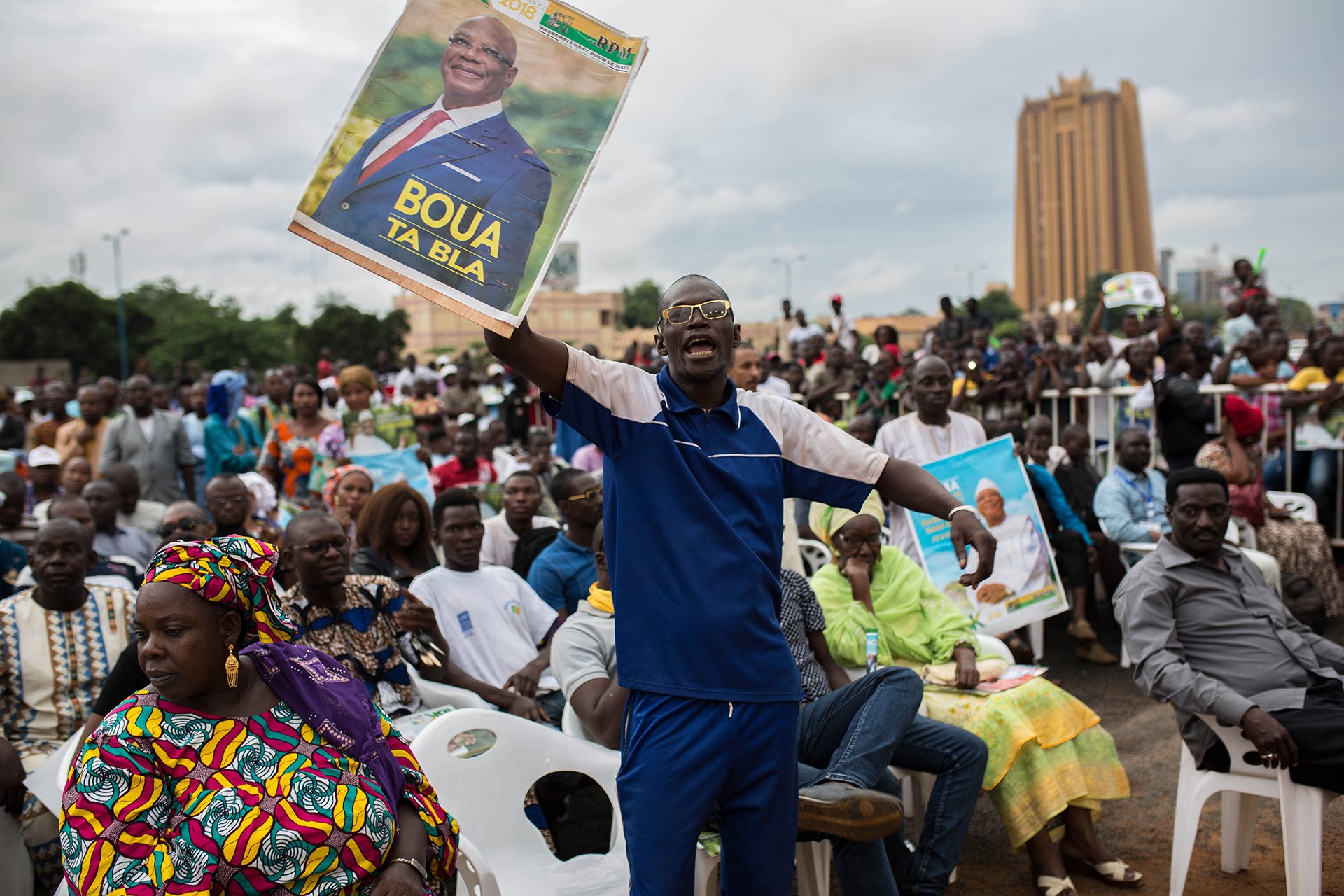 Rising violence and suspicious spending
Keita was re-elected for a second five-year term in 2018 but has been unable to halt attacks by extremists linked to the so-called Islamic State and al-Qaeda, and inter-communal violence that has left thousands dead in central Mali. 
Read more → As peace efforts falter, violence in central Mali spirals further out of control
A 2015 peace agreement between the government and northern armed groups who launched a rebellion in 2012 has, meanwhile, continued to stagnate, according to the US-based Carter Centre, which acts as an independent observer of the agreement.
Mali's main opposition leader, Soumaïla Cisse, was taken hostage by suspected jihadists in March while campaigning for the legislative elections, which had been postponed on several occasions due to insecurity.
Protesters and analysts who spoke to TNH also cited a faltering economy, frustration with the government's coronavirus response, and allegations of questionable spending – which include the acquisition of military equipment and a $40 million presidential jet – by Keita and his allies as behind the growing dissent.
"We are on the streets for many reasons," said Niaga Diop, a protester from Bamako. "There has been a convergence of frustrations as a result of the regime's poor governance."
The protest movement is made up of a number of civil society and opposition groups and is fronted by the increasingly popular Muslim cleric, Mahmoud Dicko, who spent more than a decade as president of Mali's influential High Islamic Council and is a former ally of Keita.
Dicko has previously opposed sex education in schools and the "promotion" of homosexuality – conservative views that led the president of Mali's national assembly, Moussa Timbiné, to claim that "many [of those] who march are with the jihadists".
But analysts say the M5-RFP's demands are clearly political – they even include the preservation of state secularism – and that Dicko's ability to pull protesters onto the streets demonstrates an increasing appetite for a political alternative in Mali.
"It is the bankruptcy of the political class which explains [Dicko's] rise," said Brema Ely Dicko, a sociologist from the University of Bamako. "The imam taps into social frustrations and has become the moral guarantor of the struggle [against the government]."
"It is the bankruptcy of the political class which explains [Dicko's] rise."
Brema said that some of M5-RFP's demands – which include the opposition appointing a prime minister who cannot be dismissed by the president – are seen as an "institutional coup" by Keita and are unlikely to be accepted. Maïga added that feelings could "harden" between opposing sides and further protests should be expected.
Talks with jihadists
Recent protests have also been held against French troops in Mali who helped push jihadist groups out of northern towns in early 2013 but have achieved little since, despite the presence of a regional counter-terrorism mission, Operation Barkhane.
A 12,000-strong UN peacekeeping force, known by its French acronym, MINUSMA, has also struggled to have an impact, while attacks on its troops have caused more than 200 fatalities.
Read more → Negotiations with jihadists? A radical idea gains currency in Mali
In February, Keita said efforts are being made to initiate dialogue with jihadist leaders including Iyad Ag Ghaly, the leader of a coalition of Islamist groups known as JNIM, and Amadou Koufa, the head of central Mali's Katiba Macina group.
But Maïga said it is "difficult to know" if there has been much progress over the past few months with the talks facing multiple obstacles, not least JNIM vowing to only participate if foreign troops leave the country – a non-starter for the government.
Attacks by JNIM and ISGS, the local Islamic State franchise, have continued unabated – the two groups have even been fighting each other – while counter-terrorism efforts have also continued, with al-Qaeda's leader in the Sahel, Abdelmalek Droukdel, reportedly killed last month in a French operation.
Ahead of Friday's demonstration in Bamako, protester Faoumata Soumaoro said she wants the government to end the insecurity and work in the interest of ordinary Malians: "I have the impression that the elite don't understand anything about what we go through on a daily basis," she said.
ms-pk/oa