Months of flooding have wiped out entire villages and crops in Bangladesh, pushing farmers deeper into a cycle of debt that they can't escape without more government help.
About 4.2 million people have been affected by flooding in at least 19 districts since July, according to the government and aid agencies. They are the worst inundations to hit the country since 2007's so-called "mega-floods", and the situation is expected to worsen as the monsoon rains continue through September, the European Commission's humanitarian arm, ECHO, 
warned
.
More than 162,000 people are in need of food aid, and the $4.3 million it will cost to provide that is only 23 percent funded, according to the
 Food Security Cluster
. The government is distributing rice, dry food, and cash to help the most vulnerable people make it through the next three months until the next cropping season.
Short-term assistance is welcome, say farmers, but it won't help them escape the crippling debt that they sink deeper into with every major flood.
Lal Chan Mia said flooding completely destroyed his 3.2 acres of rice in the village of Shibalay, about 100 kilometres northeast of the capital, Dhaka, in Manikganj District.
"I had to borrow money to cultivate my land," he told IRIN. "Now I'll have to repay the loan,  although the crops are damaged."
He will also need to borrow money to feed his family of six until the next harvest, in addition to taking out another loan to buy seeds.
Government assistance
Mohammad Abduhu, a deputy director at the Department of Agriculture, told IRIN that a preliminary assessment found that 700,000 farmers have been affected by flooding, which destroyed about $60 million worth of crops.
Despite those losses – which he said could get worse as flooding continues – the government has allocated only about $5 million to provide farmers with seeds, saplings, and fertiliser. 
Agriculture Minister Matia Chowdhury told IRIN that the government has already started distributing seeds.
"We can't give seeds to all right now unless water recedes completely because they'll have no place to preserve seeds," she said. "But it's certain that everyone will get the support."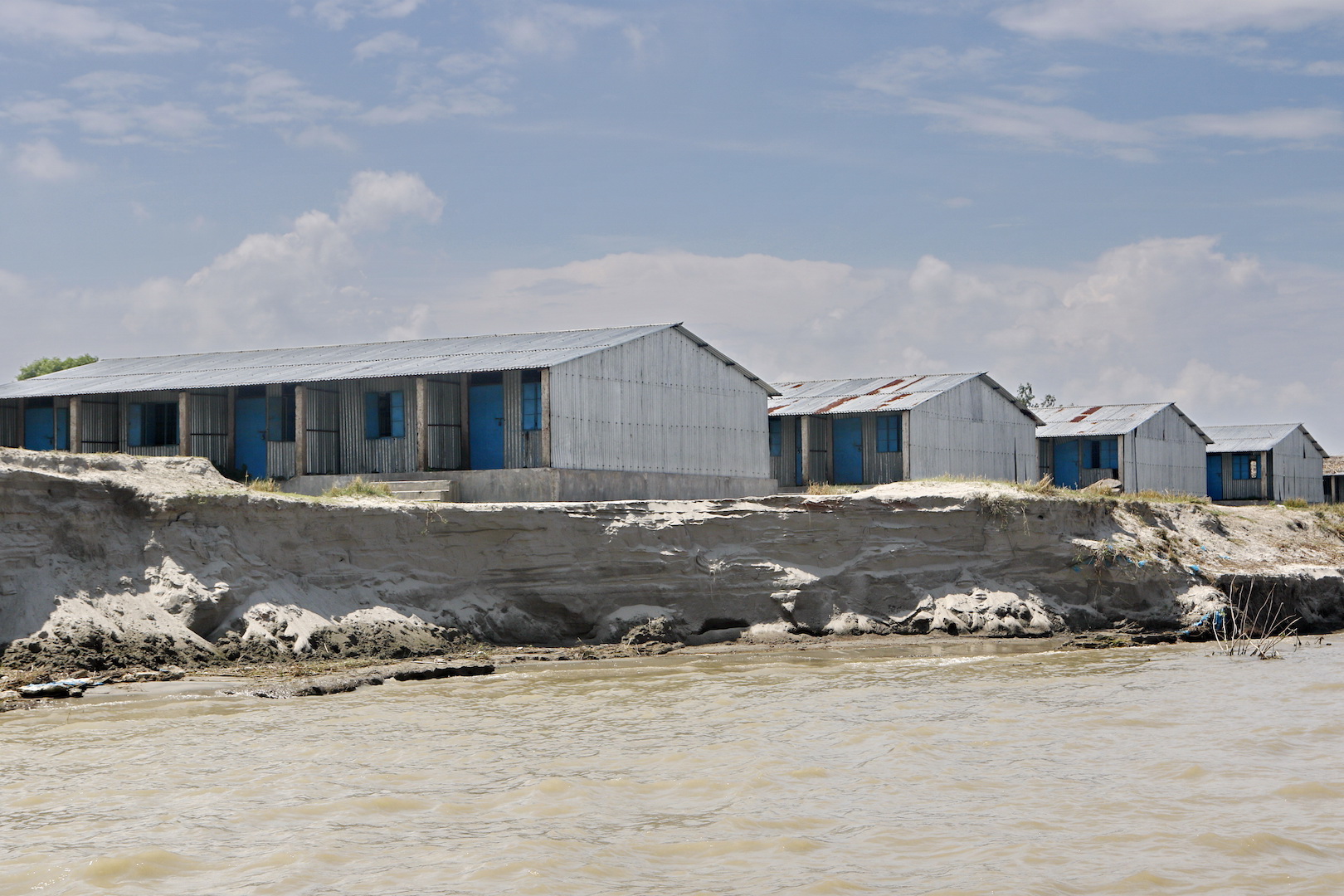 In the longer term, what farmers really need is debt relief. But there is no programme in place, and central government officials declined to discuss the matter.
"Government support under the rehabilitation programme is not adequate enough to recover the loss," said Chan Mia.
Rafiqul Islam, a member of the local government in Shibalay, agreed.
"It's true that the affected people would get support from the government," he said. "But it would be difficult for them to come out of the vicious cycle of debt as those people would need to borrow."
Future uncertain
The difficulties farmers face are only likely to increase as climate change intensifies. 
Germanwatch, an advocacy and research group, put Bangladesh sixth on the list of the top 10 countries most affected by climate change between 1994 and 2013. A 2013 report by the World Bank predicted: "rising sea levels and more extreme heat and more intense cyclones threatening food production, livelihoods, and infrastructure as well as slowing the reduction on poverty".
Farmers in the vast river delta that dominates much of Bangladesh have always adapted to seasonal floods and shifting waterways that erode riverbanks, along with villages and farmland.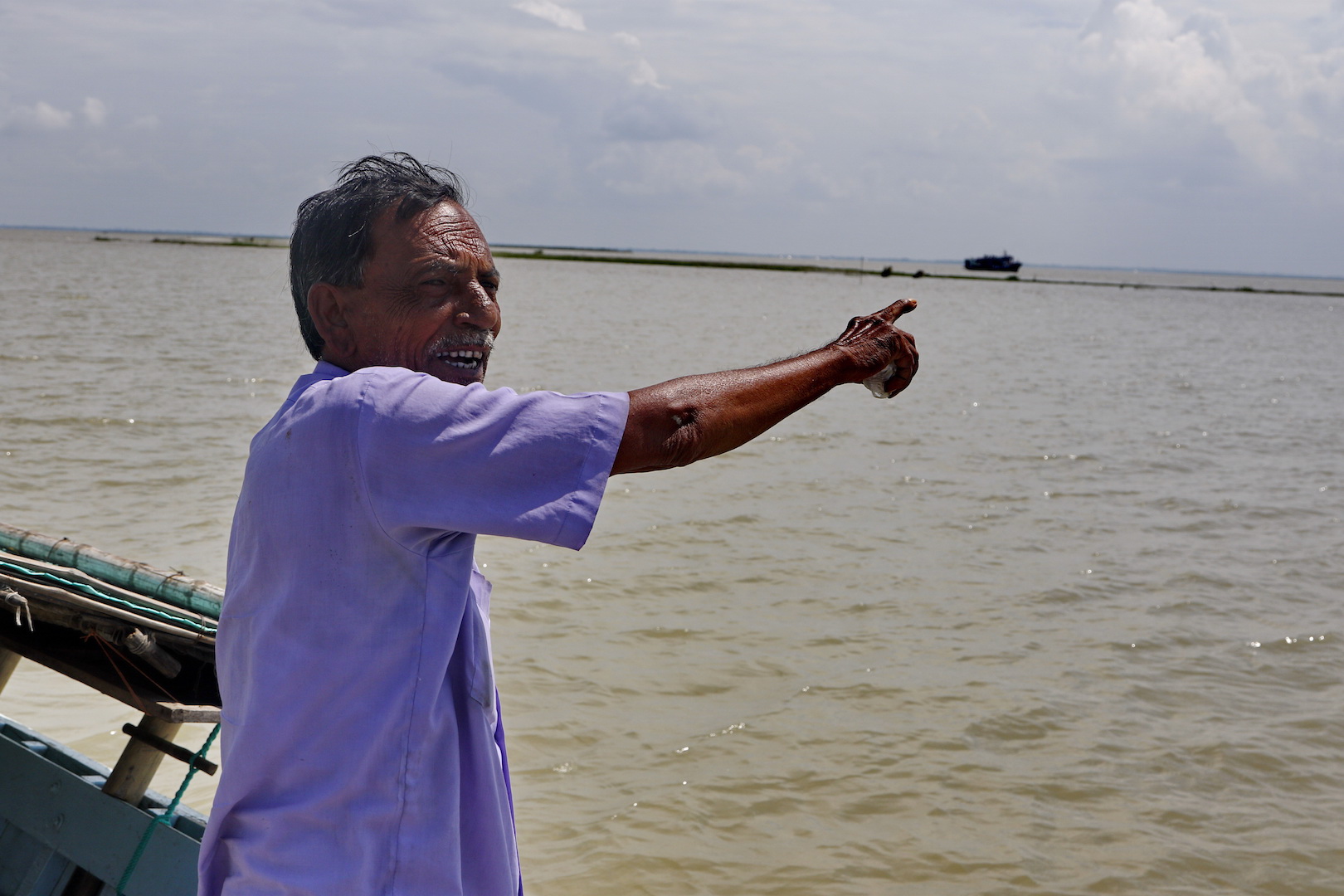 "Whenever our house was eroded by the river, we had to move to a new place and buy land," said 70-year-old Delwar Hossain Mollah, who said he and his family were forced to move when he was 10 and their village on the banks of the Padma River had been destroyed.
Mollah said he has moved 16 times since then, sometimes transporting the family home, sometimes building a new one.
But flooding has been getting worse and this year has been especially bad, Mollah said. Less than one of his 12 acres of rice survived. "The rest has been washed away," he said.
fa/jf/ag
(TOP PHOTO:  A farmer inspects his flood-damged rice crop in Manikanj District. CREDIT: Farid Ahmed/IRIN)