A combination of overfishing and the use of illegal fishing gear has seen fish stocks in Lake Malawi dwindle to the point that local people's livelihoods and food security are now under threat.
Not so long ago, scores of women and girls carrying baskets full of fish flocked to commuter buses at bus stops and police checkpoints along the lakeshore roads trying to coax passengers on board to buy their fish.
Nowadays, the women and their baskets of fish are a rare sight, as are the large bags of fish waiting at bus stops with their owners to be transported to distant towns and cities such as Mzuzu, Zomba, Blantyre and Malawi's capital, Lilongwe.
"The catches from the lake are no longer as they used to be," said Eliness Namwira of Ngara, a popular fishing spot in Malawi's northern Karonga District.
"These days, we go without a catch even when we are at the middle period of the year that we have, over the years, associated with the best fish catches."
Fish stocks in Lake Malawi, the third largest lake in Africa,
declined
by up to 93 percent between 1990 and 2010 and, based on anecdotal reports from locals, the situation appears to have deteriorated further since then.
Spencer Kondowe, 74, has been relying on fishing for a livelihood since the early 1970s. "In those days, we could catch loads and loads of fish just close to the shore. In fact, even primary school-going boys would catch as much fish as possible using hooks while standing on the rocks onshore," he said.
"That is not the case these days. Even if you paddle canoes deep into the lake, there is no guarantee that you are going to come back with fish. The situation is getting worse by the day, and you can see for yourself that the racks on which the fish were being dried are very empty."

The same situation is playing out in other areas which fishermen used to rely on for good catches, including Ngara in Karonga, Usisya in Nkhata Bay and Chitimba in Rumphi.

Wales Singini, Dean of Environmental Sciences at Mzuzu University in northern Malawi - said most of the fish species in the lake have been depleted due to pressure from ever increasing numbers of people relying on fishing the lake as a source of food and livelihood.

Prohibited fishing gear

"Unfortunately, some of these fishermen have been using fishing gear that is not recommended because it catches even the tiniest fish," Singini told IRIN. "They use such gear because they always want to go back to the shore with something. This paints a hopeless situation because there is no chance for the replacement of the harvested fish stocks."

A 2011 report published in the Journal of Great Lakes Research highlighted the proliferation of prohibited fishing gear on Lake Malawi.

The report specifically identifies nkacha, an open water fishing net widely used on the lake despite being banned.

The dwindling fish stocks threaten the livelihoods of about 60,000 Malawians directly employed as fishermen and a further 350,000 who are involved in fish processing, fish marketing, net making, boat building and engine repair, according to the Department of Fisheries.

Eva Mwalupafya, a Karonga woman who used to earn a living from bringing fish from Lake Malawi to sell in Zambia, said the lack of fish for resale has left her with few options.

"I tried to diversify and started selling tomatoes but I never got the profits like those I got from selling fish. I could easily take care of my two children and support their education," said Mwalupafya, who is a widow.

"I don't know how I will support them now. The tomatoes easily go bad and you cannot transport them over long distances as I used to do with the smoked fish."

SLIDESHOW: Fishing for life on Lake Malawi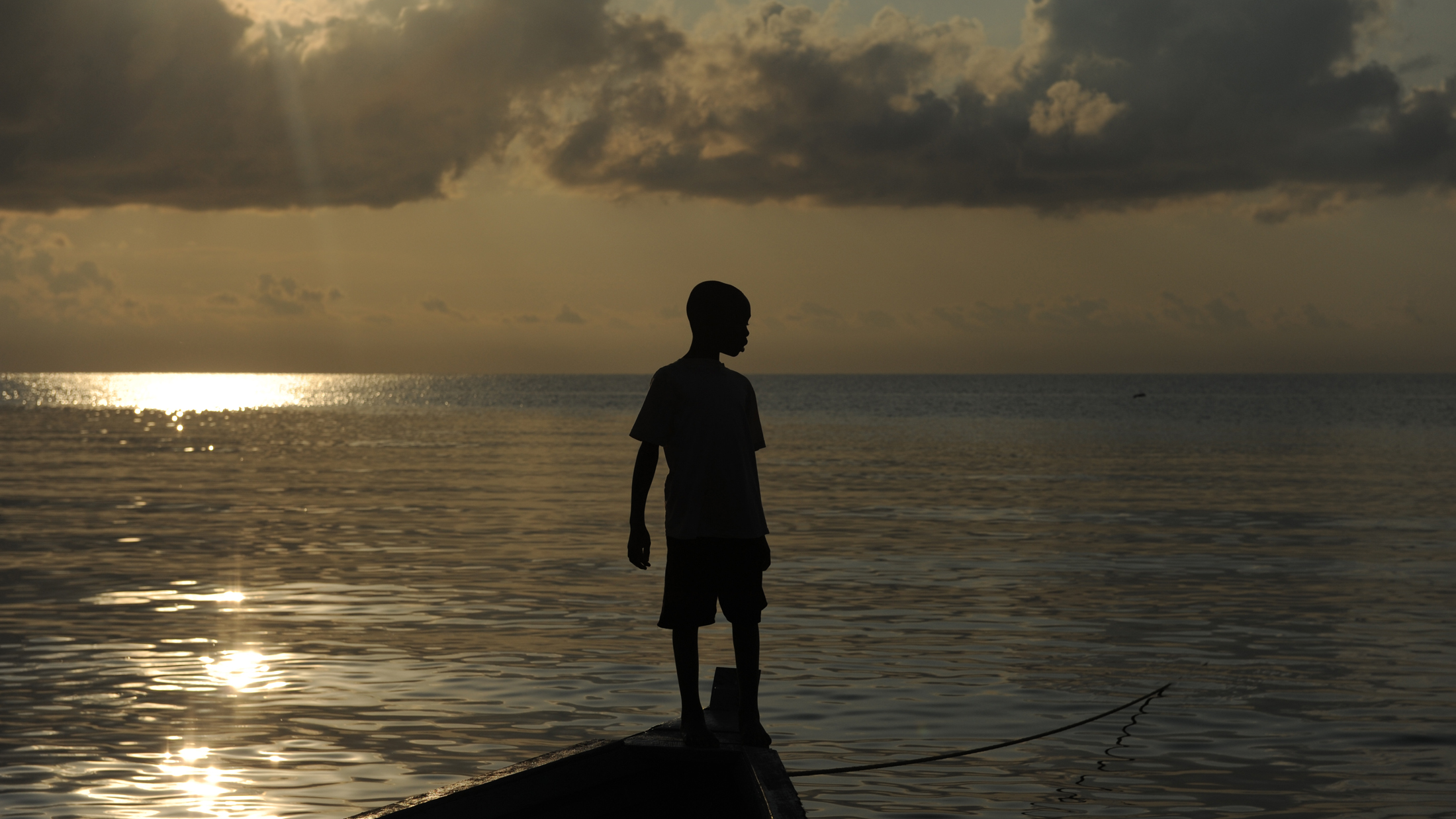 201306281211330464
Smith Nyasulu, a fisherman from Usisya in Nkhata Bay, also said he educated his children from sales of the fish he caught on the lake. Now he worries about his future and that of his community. "Most of the lakeshore areas do not have alternative means of generating money," he said.
The shrinking supply of fish from the lake also has significant implications for food security in Malawi, where most of the population can rarely afford to buy meat, and rely on fish from the lake as a crucial source of protein, minerals and micro-nutrients. In its fisheries and aquaculture country
profile
for Malawi, the UN Food and Agriculture Organization (FAO) notes that "the [fishing] sector has a significant impact on food and nutrition security, especially in the lake districts."
It adds that fishing communities tend to be better off than other communities in terms of the amount and variety of food they eat.
Small-scale fish farming
In a move aimed at protecting the livelihoods and food security of lakeshore communities, Mzuzu University is promoting small-scale fish farming as an alternative to relying on fish from the lake.
"Most fishermen today come back from fishing errands with a zero catch. Fish farming can fill the gaps in the need for fish"
Singini explained that with minimal training and cost, individuals could dig ponds and rear fish for food and sale. "Most fishermen today come back from fishing errands with a zero catch. Fish farming can fill the gaps in the need for fish. The good thing is that there are fish species that are early maturing and easy to care for."
The University has already proven the approach is feasible through a UN Development Programme project funded by the Global Environmental Facility, which has trained 500 individuals, mostly vulnerable women, in fish farming in Nkhata Bay, east of Mzuzu, on the shores of Lake Malawi. The project will eventually scale up to reach other lakeshore communities.
Through the project, the women were given Tilapia Rendalli with which to stock their fish ponds. Singini explained that the species is easy to manage because it is herbivorous. "It eats whatever grows in the pond and will survive even when the farmers stop feeding it."
One of the beneficiaries, Melina Phiri, told IRIN fish farming is providing a steady income and source of food for her family.
"I have bought iron sheets for my house, have deposited money towards procurement of a dairy cow and have been keeping a steady supply of fish for food without relying on that from the lake. I have also used money from sales of the fish to buy basic needs including salt and soap," she said.
Singini said apart from scaling up fish farming, there was a need to better monitor fishing activities in the lake. "There is lack of enforcement of bans on illegal fishing and equipment," he said.
The Department of Fisheries in the Ministry of Agriculture, Irrigation and Water Development is responsible for monitoring fishing in the lake and enforcing bans. Spokesperson for the Ministry Sarah Chowa told IRIN that monitoring systems "are working and effective but the major challenge is that the number of fishermen going into the lake every day is overwhelming, resulting in over-fishing."
sm/ks/cb
---
This article was produced by IRIN News while it was part of the United Nations Office for the Coordination of Humanitarian Affairs. Please send queries on copyright or liability to the UN. For more information: https://shop.un.org/rights-permissions