New World Health Organization (WHO) growth standards will help to detect which infants are at risk of malnutrition much more quickly, allowing for faster and less costly intervention, say aid workers.
Malnutrition is a factor in about half the 10 million deaths among children under five each year, and improved nutrition is essential to achieving the UN Millennium Development Goals to cut child mortality.
The standards have been adopted far more quickly than expected. "It's double the figure that we expected because we had a target of 50 countries by 2010 and now in 2009 we have 94, so it's going well," WHO growth assessment coordinator Mercedes de Onis told IRIN, with 2012 the target for full compliance.
As an example of how the new system catches at-risk children earlier, Marie-Sophie Whitney, Action Against Hunger (ACF) senior nutrition adviser, noted that a six-month-old boy measuring 65cm and weighing less than 5.7kg would be considered severely acutely malnourished under the new standards, whereas under the 1977 National Centre for Health Statistics (NCHS) system, based on bottle-fed Caucasian children from the Midwest USA, the level would be 4.9kg.
At 5.7kg, he would not even qualify as moderately acutely malnourished under NCHS standards - a difference of 600g, or 14 percent of the child's body weight.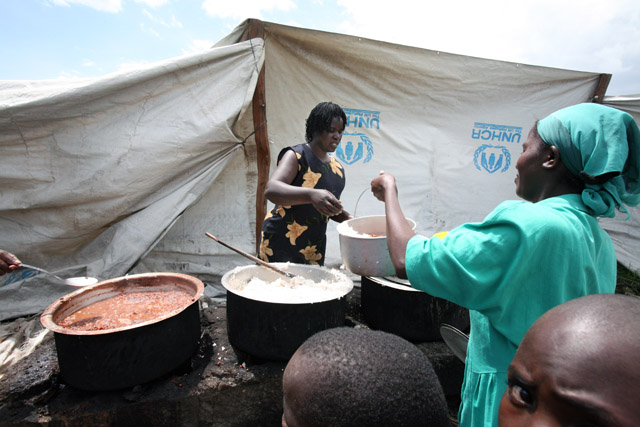 2008050518
Photo: Manoocher Deghati/IRIN
Malnutrition is a factor in the deaths of 10 million children every year (file photo)
The WHO standards were first introduced in 2006 based on a study of weight-to-height, height-for-age and body mass index, gathered from 8,440 healthy breastfed infants and young children from diverse ethnic backgrounds and cultural settings in Brazil, Ghana, India, Norway, Oman and the US.
"The risk of mortality from acute malnutrition can be better evaluated with the new standards: the most at-risk children are detected earlier, and as a consequence their chances for successful treatment greatly improve, meaning shorter stays in our therapeutic programmes [children recover more quickly], lower default rates, and better compliance," Whitney told IRIN. "All of this adds up to more lives saved."
ACF has introduced the new standards in those countries that have adopted them, but since it works with local health ministries, it uses NHCS in those that have not. "ACF continues to advocate for this shift in countries that haven't adopted them yet," Whitney said.
Early warning
Most Médecins Sans Frontières (MSF) programmes have already moved to the WHO standards. "The real advantages are that… we identify more younger children at an earlier course in their weight loss as they're slipping down to acute malnutrition and the metabolic disturbances that go with this," Susan Shepherd, MSF medical adviser on nutrition, told IRIN.
"Children are identified earlier and before they develop so many metabolic complications that their appetite is completely gone or they have developed severe immune deficiency related to their malnutrition, severe chest infection or diarrhoea and dehydration."
Shepherd participated in a recently published study of the WHO standards as they related to over 60,000 children aged between six months and five years in Maradi, Niger, a region facing considerable climate problems, where there is a high degree of stunting.
Six to seven times as many young children were classified as severely acutely malnourished as would have been under the old system, but she cautioned that this did not mean the same would apply in other areas of the world.
Studies
have shown a factor difference of between 1.5 and four in other places.
"Under the old system they would have slipped through the cracks or they would have been relegated to programmes that treat moderate malnutrition, which offer lower-quality foods and less medically intensive care," Shepherd said.
"One thing that the Maradi experience did tell us is that by going [with] WHO [standards] we didn't have to increase our inpatient capacity," she said. "So it's far more effective to catch children earlier where you can manage them for 45 or 49 days in an outpatient setting."
Capacity risks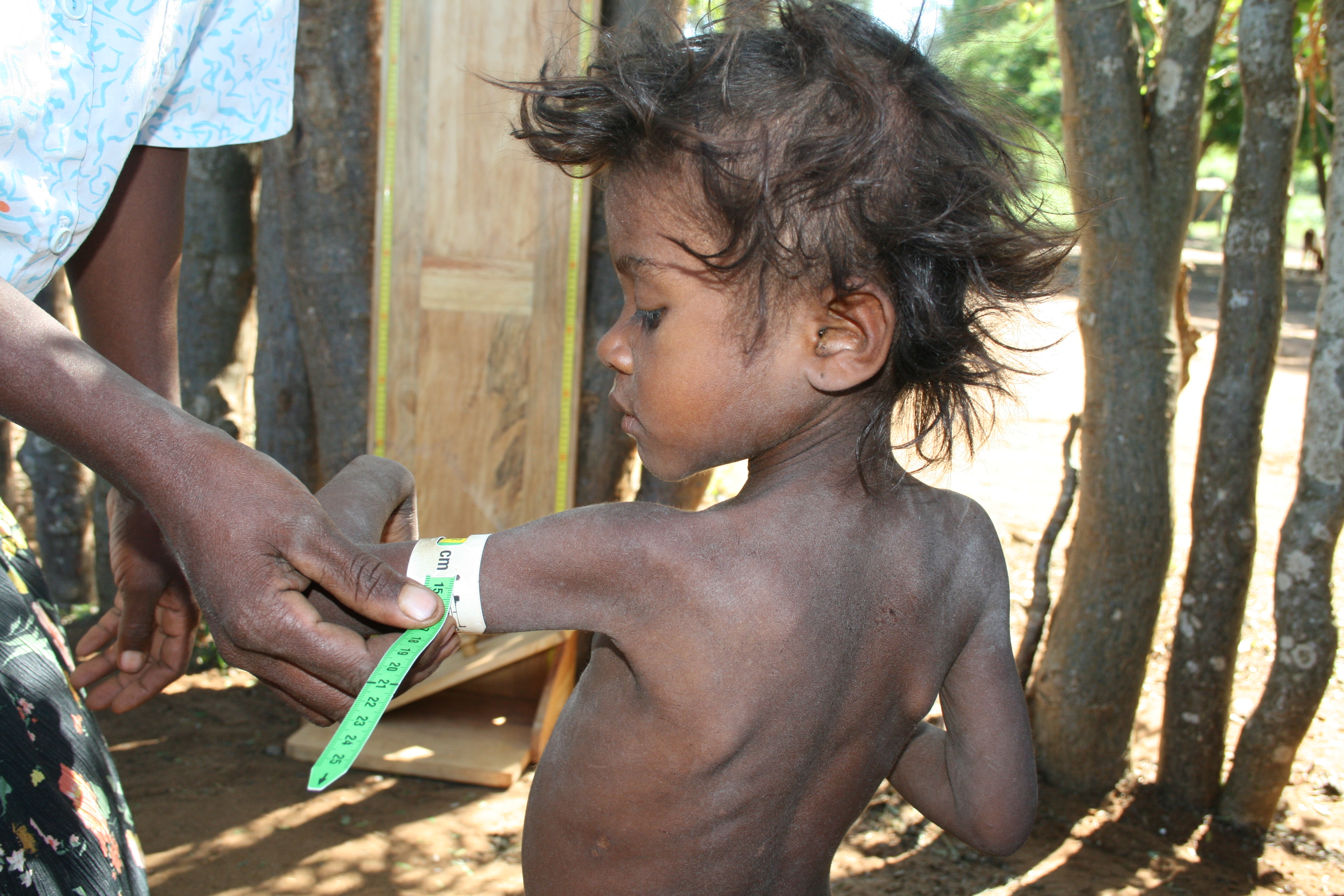 200904281611140581
Photo: Tomas de Mul/IRIN
Screening has revealed thousands of children are severely malnourished in Madagascar's parched south (file photo)
However, Andrew Seal, lecturer in international nutrition at the UK Institute of Child Health, says more study and planning are needed to address possible adverse effects, including drastic increases in the number of eligible patients.
"Strategic treatment and WHO-GS [growth standards] rollout planning is essential but we are not convinced that enough has been put in place yet," he told IRIN. "Large and well-resourced organisations, such as MSF, are in a very different position compared to many routine programmes or government healthcare systems in developing countries.
"Short term, if admissions increase too rapidly due to combined food-shortage effects and new case definitions, treatment capacity risks being overwhelmed. In this situation, limited resources may not necessarily go to the most vulnerable children. A recent study from MSF showed that patient numbers increased... when using the new case definition based on the WHO-GS.
"Other work shows that the prevalence of severe acute malnutrition may increase even higher in other contexts. These changes were unfortunately not anticipated by WHO before release of the new WHO-GS," he added, calling for careful monitoring and evaluation "to identify the successes, challenges and problems associated with the widespread introduction of these dramatic changes in malnutrition case definitions. So far, there appears to be no systematic planning for this to happen," he said.
ma/mw
---
This article was produced by IRIN News while it was part of the United Nations Office for the Coordination of Humanitarian Affairs. Please send queries on copyright or liability to the UN. For more information: https://shop.un.org/rights-permissions