Given the growing frequency and intensity of climate disasters, the need for durable, humane emergency shelters is more vital than ever. Yet current ones are often ad hoc, lack health and safety protections, and leave those displaced stranded far from their original communities.
According to a recent study, climate change is forecast to wipe out some 167 million homes globally by 2040. Following historic flooding in Pakistan this year, half a million people were forced to flee to camps, with nearly eight million displaced from their homes.
Months later, tens of thousands of flood survivors in Pakistan's worst-hit Sindh province remain in tent cities and relief camps. They're not alone: Millions of people around the globe are currently living in makeshift housing long after disasters struck.
For instance, after an earthquake and subsequent flooding destroyed hundreds of homes in Peru's Amazonas region earlier this year, most families were sent to live in tents. But the temporary shelters didn't protect them from mosquitoes, which breed vigorously in the tropical climate and can carry the dengue virus. The tents provided little in the way of security. 
"We couldn't stay in the tent. We were afraid. Someone always had to stay there with our belongings," Cleotilde* told The New Humanitarian. After four months, the family moved to a simple bamboo-framed house she and her husband built not far from the ruins of their old home – metres from the overflowing Utcubamba River.
The government said it was planning to move families to prefabricated houses. But it provided little information to residents about the temporary housing, only to say they would measure five-by-three metres – much too small for families such as Cleotilde's.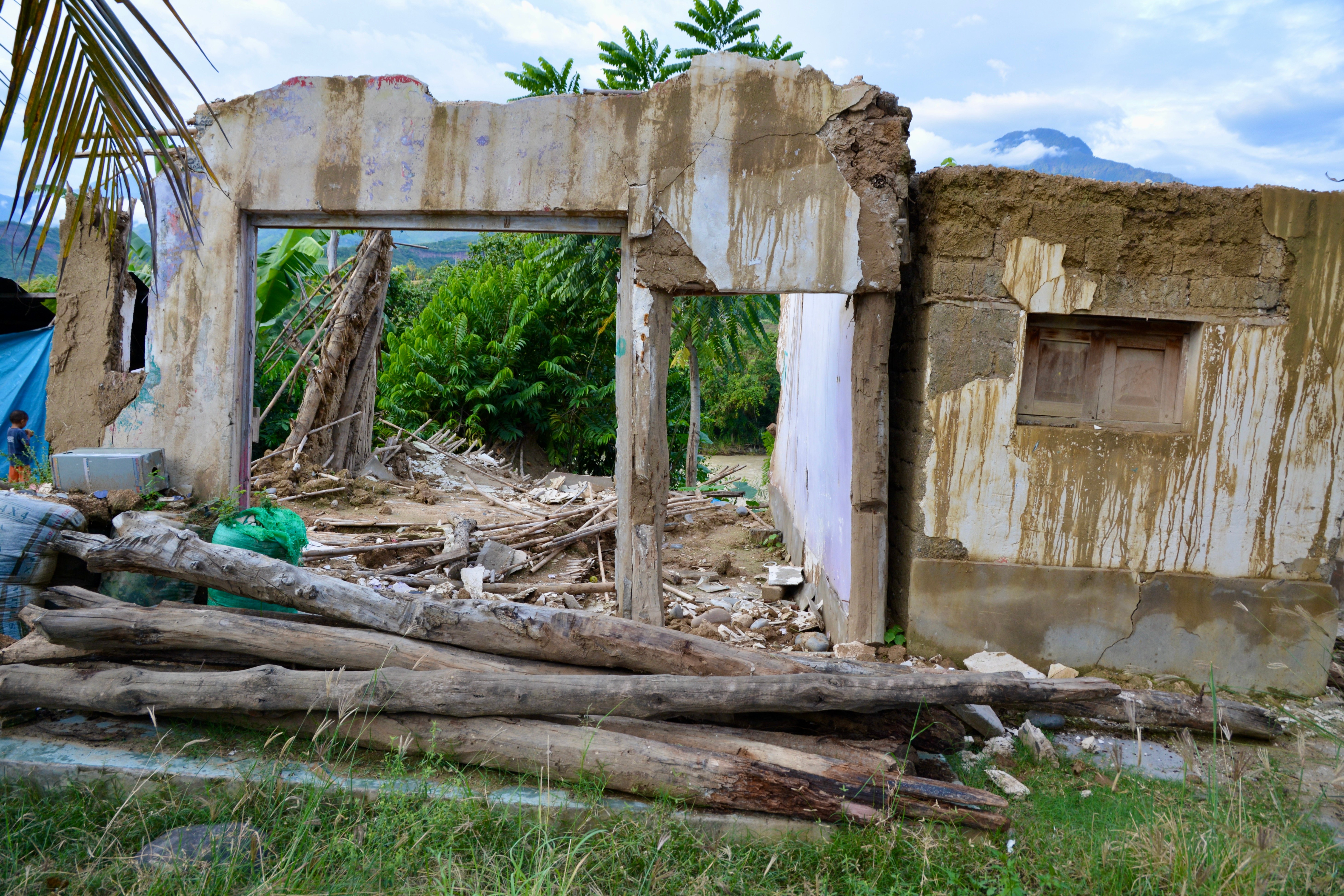 Felipe Pérez Detquizán, regional director of Peru's National Institute for Disaster Relief (Indeci), said families needed to "understand there is a process involved in response", and that COVID-19 restrictions had delayed the government's response efforts. 
Cleotilde's new abode, built on a plot of land owned by her father-in-law, was, she feared, only a temporary solution. Although they felt more comfortable there during the day, the family would return to the tents at night, worried another flood could sweep them away. "We are still afraid here and don't feel at ease," she said. "But there is no option." 
Families from another nearby community, Santa Rosa de Pacpa, were also waiting to be resettled – they were particularly anxious to return nearer to their homes as they had been sent to a camp set up by regional authorities in San Luis, roughly three hours' drive away. 
When The New Humanitarian visited San Luis in April, aid workers were conducting a session to warn and prepare survivors about gender-based violence a regular occurrence in displaced communities where little privacy is provided by the temporary structures.
Told they were to be moved imminently to prefab houses on a barren area called El Reposo – an hour north of the San Luis camp, far from any services, and even further away from the land they were still trying to cultivate near their demolished homes – many returned to Santa Rosa, even though the landslides and earthquake damage had left it dangerous for habitation.  
Rebuilding lives
The Red Cross is often the first to provide emergency shelter to people left homeless by disasters – supplying tools to repair damaged houses or build temporary shelters, and offering cash assistance so survivors can buy materials or pay rent to live with a host.
Ela Serdaroglu, shelter lead for the International Federation of Red Cross and Red Crescent Societies (IFRC), explained why providing emergency shelter is so critical. "It is important not only in the immediate aftermath of a disaster, but in helping to restore communities' dignity and build their resilience to future shocks and hazards," she told The New Humanitarian.
The UN's refugee agency, UNHCR, leads shelter response for refugees and people who've been internally displaced as a result of conflict, including in Africa, Southeast Asia, the Mediterranean, Middle East, and Latin America. It spends roughly $970 million a year on shelter — either tents or cash for rent payments — for some 600,000 people.
UNHCR money can also go toward housing repairsand non-food items such as solar lanterns, sleeping mats, and blankets. The agency procures some 70,000 to 100,000 tents a year, while maintaining a stockpile to accommodate half a million people in case of large emergencies.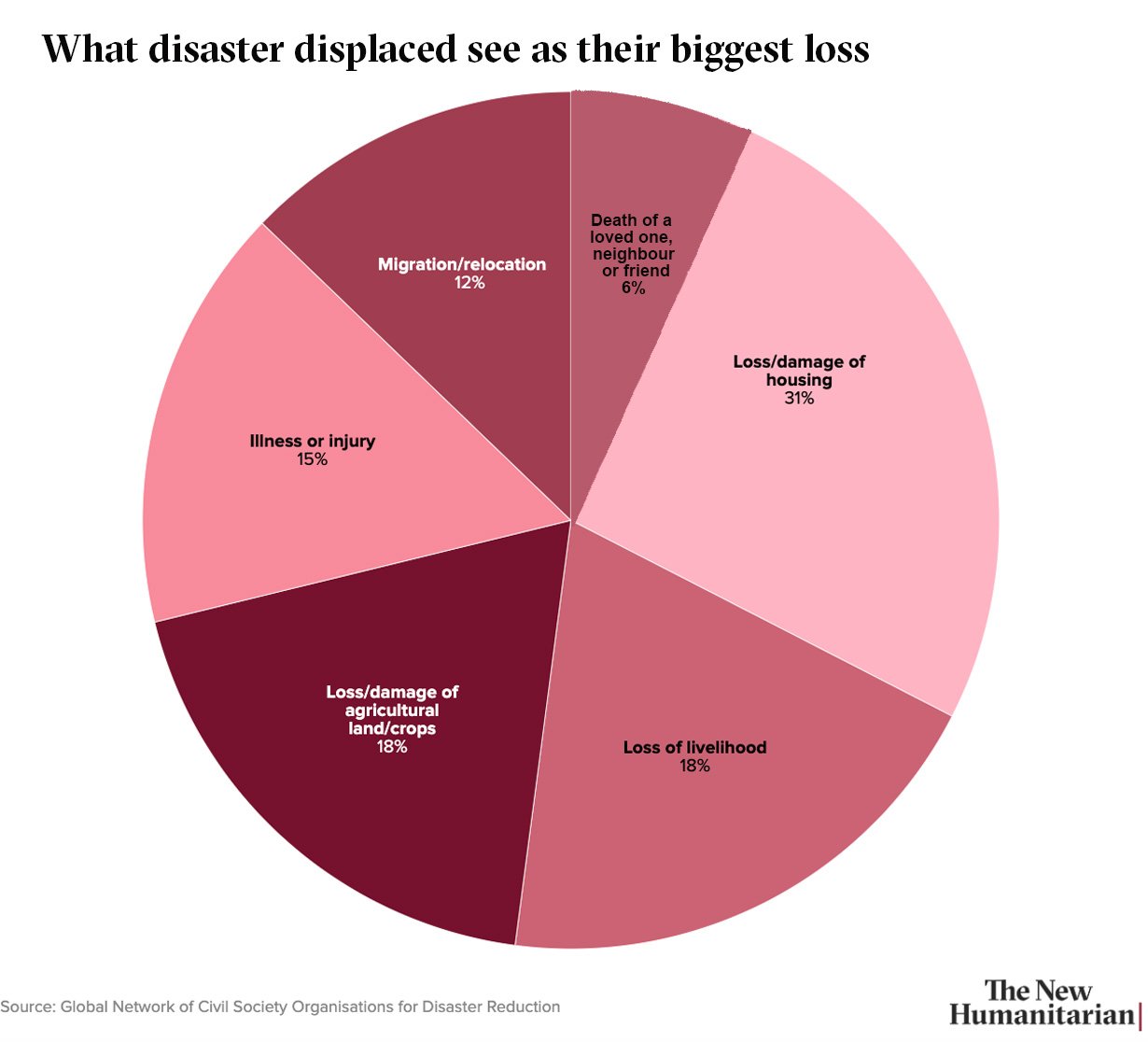 For years, the aid sector has been trying to get away from a reliance on tented camps –seen as an option of last resort. Francesca Coloni, UNHCR's chief technical support lead in its resilience and solutions division, said two thirds of IDPs and refugees live outside camps.  
The agency wants as many people as possible in tented camps to be moved to housing that is "more sustainable from a local developmental perspective", she said, referring to giving survivors greater ability to reintegrate into society and the local economy.
Longer stays in tents, which cost $400 each to replace, can also be expensive, particularly in harsh conditions such as deserts, where wear and tear is higher, according to Coloni.
And displacement can last decades. On average, it lasts for 20 years for refugees and over 10 years for internally displaced people (IDPs).
In such cases, Coloni said UNHCR advocates for property rights for refugees and displaced people who are unable to return home. "They may not have the right to construct or own land or even [the necessary ID documents] to have a normal life," she explained.
Tents are standard, but what other options are there?
Most aid groups agree that while tents are far from ideal, they have several attributes that make them a go-to form of shelter in disasters – they're still relatively cheap, and they're easy to store, transport, and erect on suitable terrain.  
However, planners and shelter architects have proposed various designs in recent years that may better reflect the needs of displaced people, including in urban areas. One proposed solution is IKEA's flat-packed Refugee Housing Units, considered much more durable than tents. However, cost is an issue with these alternatives. 
"It is a good solution, less of an emergency solution, and more transitional," Coloni said of the RHUs, which UNHCR has deployed in Iraq, Ethiopia, and on the Greek island of Lesvos.
For Michael Hopper, a professor of planning at the University of British Columbia, the very idea of standardised shelters may run counter to the goal of helping people recover from disasters.
"The only place you can meet those standards is on a flat, well-drained site without much on it; that is wide open and often on the perimeter of a town; where there are few social networks, relatively little infrastructure, and [few] opportunities for employment. So you end up abandoning people who have been displaced," he said.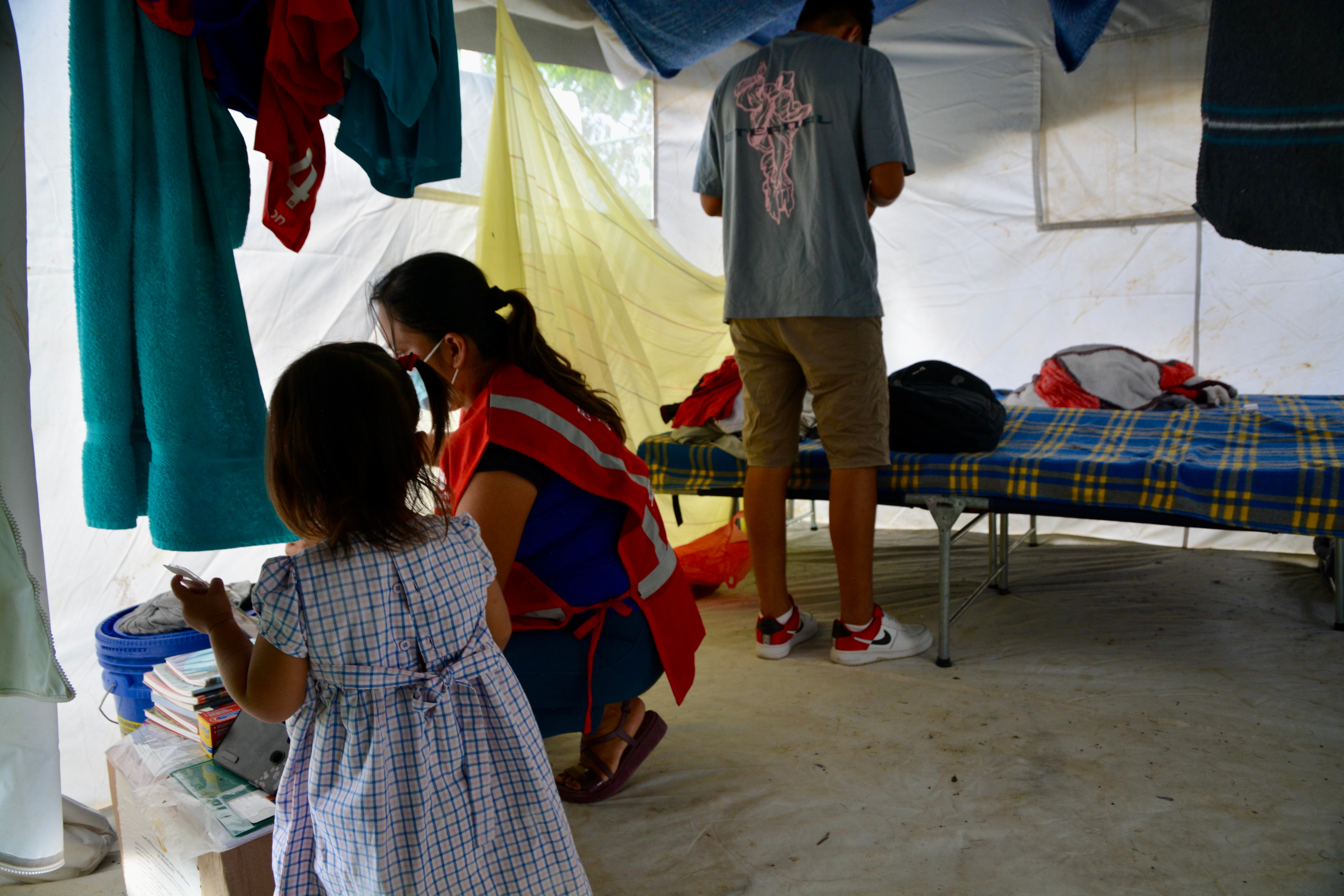 Together with student Martha Pym, Hooper looked at alternatives in Haiti, including two-storey shelters that could be installed on smaller areas closer to city centres. But the cost of building and delivering such units was considered too high for aid organisations, they were told.
"Agencies are so stretched, which is why shelters are pushed to the perimeter, but also why innovations on first glance are hard to deploy," said Hooper.
Barrett Ristroph, a planner who has researched the resettlement of displaced Indigenous communities in Alaska and Louisiana in the United States, agreed that finding good solutions can be complicated.
"We are already dealing with communities that have undergone some social trauma," she said. "Often, there is not a clear consensus in the community as to what they want."
For disaster survivors in Peru's Amazonas – like so many other settings around the world – the reality is that neither the funding nor the practical solutions are in place to help them find adequate shelter or resettle when they need it most.
After finally moving 97 of the 159 families living in tents in San Luis to the even-further-away prefab units in late August, the Peruvian government told everyone else displaced in the region that it no longer had the funds to provide them with temporary homes. Instead, they would receive, as of December, 500 soles ($125) a month in rent support. That included Cleotilde and her family, who were told to move to safer ground and start over, again.
*For security reasons, we're only publishing Cleotilde's first name.
Save the Children provided transport for the reporting in Peru and arranged for the interviews with affected families.
Edited by Cristian Salazar.