Aid groups welcomed Colombia's offer of temporary legal status for a decade to more than 1.7 million Venezuelan migrants, but cautioned that implementation will take time and said greater assistance was needed for one of the world's most underfunded humanitarian crises.
"We need to take action," President Iván Duque said during the announcement on Monday afternoon in the Colombian capital, Bogotá – made alongside Filippo Grandi, the UN's high commissioner for refugees.
Despite many unanswered questions regarding the specific rights Venezuelans will receive and how it will be logistically rolled out, humanitarian groups and international NGOs praised the government's decision, although some warned it could drive up already rising xenophobia due to increased competition for jobs with local workers.
"This is a turning point,'' Marianne Menjivar, Colombia and Venezuela director for the International Rescue Committee (IRC), told The New Humanitarian. "What the Colombian government has done is extraordinary, and it's a world-class example. We still have a lot of work on our hands. This is still the second most underfunded crisis in the world, and the needs are huge."
The UN estimates that around 5.4 million Venezuelans have fled their country since 2015 – President Nicolás Maduro's increasingly authoritarian government has struggled to turn around a crippled economy, which has led to a severe lack in basic goods and a healthcare crisis to add to the political unrest.
Over 1.7 million Venezuelans now live in Colombia, including some 966,000 who have no legal status in the country, according to the Colombian migration authority.
Under Duque's new government decree, those who arrived before 31 January will now be allowed to stay in the country for a decade and apply for resident status, which will allow them to legally work.
---
---
All Venezuelans who enter regularly through a border crossing with the official stamp over the next two years will also be eligible under the scheme. *Those who now arrive "irregularly" – not through an official migration point – will have to return to Venezuela and re-enter to be able to apply for the 10-year temporary protection.
It is believed the move – widely seen as a response to the backlash Duque received for saying he would cut Venezuelans out of the country's COVID-19 vaccine rollout – will also afford Venezuelans migrants general healthcare, including improved access to vaccinations.
Unknown numbers, rising tensions
Many Venezuelans enter Colombia through informal crossings, known as 'trochas', along the porous and difficult to manage border, so it's unclear what numbers Duque's scheme could end up benefiting.
"Statistics say there are 1.7 million, but realistically we know there are many, many more," Dominika Arseniuk, director of the Norwegian Refugee Council (NRC) for Colombia, Ecuador, and Panama, told TNH.
"The decree is still in draft for comments for civil society, so there is no clarity on the rights associated with the status," Arseniuk added.
It's also unclear how the scheme will work for the many Venezuelans who don't have ID cards or passports and may find it hard to enter regularly.
But for Adolia Silva, a 54-year-old Venezuelan migrant living in Soacha, a city beside Bogotá, the decision fills her with hope. She wants better work opportunities and living conditions for her family and to see an end to the painful daily slog of barely making ends meet by selling sweets on the roadside with her young granddaughter.
"I am so pleased that President Duque is giving this opportunity to us Venezuelans, so that we can work and move forward," Silva told TNH. "It's a huge blessing because there are so many of us Venezuelans that don't have opportunities to work or to get access to healthcare."
Several aid officials TNH interviewed believed the move would reduce the exploitation of Venezuelan workers.
"The reason why Venezuelans were being exploited by unscrupulous employers was because they had 'irregular status', so when you have no rights and nobody's looking out for you and there's no protection, then anybody can prey on you," explained Menjivar.
"These people [now] have protection, they have some guarantees, have some rights, and they will be on an equal footing to any Colombian for employment, which means unscrupulous employers cannot hire Venezuelans for a quarter or a third of the price of a Colombian."
But while it is hoped the new measures will help to integrate Venezuelans over the longer term, aid officials feared it could make things difficult right now with working-class Colombians, especially as jobs – due to the pandemic – are in such short supply.
"The decision may also further increase tensions between Venezuelans and Colombians, which have been on the rise," warned Hugh Aprile, Colombia's Mercy Corps director. "Temporary protected status certainly creates an important and laudable pathway to work legally and access education and healthcare, but on its own it does not create more jobs, seats in classrooms or financial resources."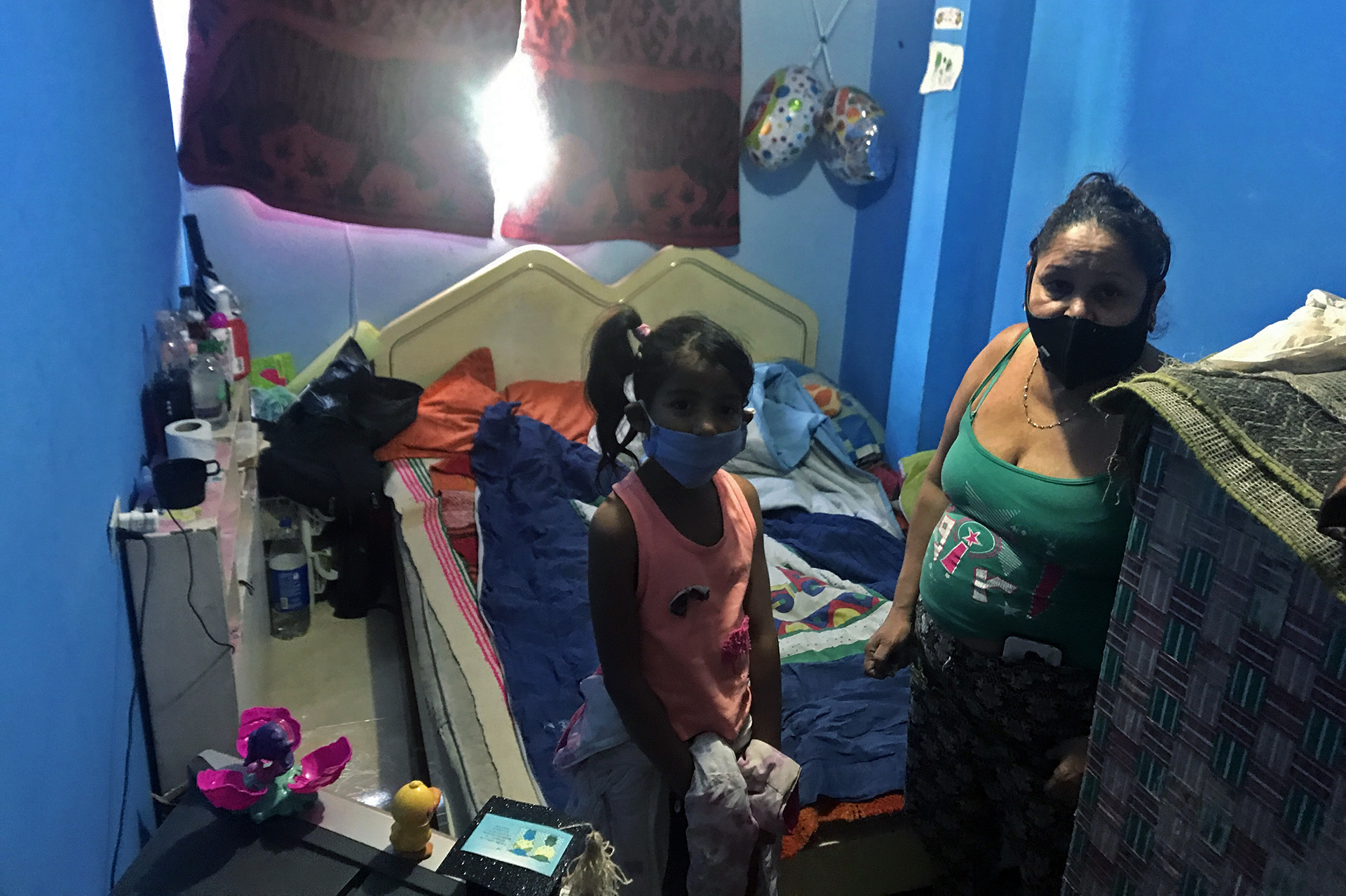 Aprile said the government faces a "mammoth task" to integrate Venezuelans into Colombian society. "Venezuelans need to be able to find work, enter school, and become bankable so they can keep their money safe, access loans, and build some semblance of financial stability," he explained.
Ligia Bolivar, a researcher at the Centre for Human Rights at Universidad Católica Andrés Bello, a private university in Venezuela, told TNH the decree wasn't going to end the problem of xenophobia overnight.
"I think it can promote integration," she said. "And this will mean xenophobia will decrease, providing that all public officials in Colombia have a welcoming message of integration and not one that creates xenophobia which has, unfortunately, been the case in the past."
Bolivar said implementation of the temporary protective status could take up to a year, and that the first phase would be to create a register of all the undocumented Venezuelans in the country.
Changing aid programmes
Some aid groups said Duque's decree would change the way they work in Colombia.
Arseniuk expected NRC would need to ramp up its provision of advice and legal assistance. "I think it will create a massive need for information for Venezuelans to know how they can access this protective status," she said.
IRC's Menjivar agreed, saying it would be about "channelling" people to the new rights they now have. However, she wasn't optimistic any more international funds were on the way to help the migration crisis, saying the pandemic had "thrown a wrench" into funding plans.
---
---
In 2019, the UN launched a so-called Regional Refugee and Migrant Response Plan to support Venezuelan migrants, but to date it has only received half of the $1.4 billion needed to support essential assistance, including in health, nutrition, and education.
Meanwhile, lockdown measures have left many migrants throughout the region jobless and with growing needs. Amid the economic distress, many have decided to return home to Venezuela, only to find that the situation was even worse than when they left.
Read more → Venezuelan migrants left in the lurch as COVID-19 stalls regional reforms
"Unlike other migration crises, this is not on the back door [of other countries] except neighbouring South American countries that have really been left to cope with it," Menjivar said. "There was greater mobilisation when it was left at the doorstep of Europe, and if something happens at the border with the United States, then actions get taken. It's like governments have taken a look and said, 'this is somebody else's problem, this is not arriving at my door.'"
Gimena Sánchez-Garzoli, director of the Washington Office on Latin America think tank, described Duque's move as a "positive step", but urged "regional governments to come up with region-wide permanent solutions for fleeing Venezuelans."
"Doing so," she added, "would benefit economies, protect human rights, and prevent xenophobia and social conflict."
Sánchez-Garzoli was more sceptical than some of the government move, saying it seemed intended to repair bridges with the UN, and adding: "The switch appears to have come because there is little likelihood of folks being able to return to Venezuela in the short-term."
(*An earlier version of this story incorrectly suggested this applied to those who had arrived prior to 31 January. This story was updated on 10 February 2021.) 
sg/pdd/ag