The international airport on Curaçao resembles that of any other Caribbean island beach destination: minivans wait for tourists headed to nearby resorts, tour operators hawk snorkelling and jet ski excursions, steady streams of sun-burnt visitors are dropped off for return flights home.
In recent times, however, a different kind of visitor has been seen in greater numbers and not made to feel so welcome. Each week Venezuelan migrants and asylum seekers walk through the same arrival halls while others are discretely deported through the adjacent departure gates.
The Dutch island's geographic proximity – it lies 65 kilometres north of the Venezuelan coast – and cultural and economic ties to its mainland neighbour make Curaçao a logical destination for those fleeing Venezuela's economic meltdown and autocratic rule.
Yet the island is anything but a safe haven.
Some 16,000 Venezuelans – equal to 10 percent of Curaçao's overall population – have been documented as arriving on the island since 2015, joining 10,000 others who are legal residents here. Some arrive on small boats, risking their lives on the rough open ocean; most fly in as tourists and simply don't take their return flights.
According to recent reports from Amnesty International and Human Rights Watch, life for many of the Venezuelans who make it to Curaçao has become a cat-and-mouse game, as the eagerness of the authorities to detain and deport them is an open secret.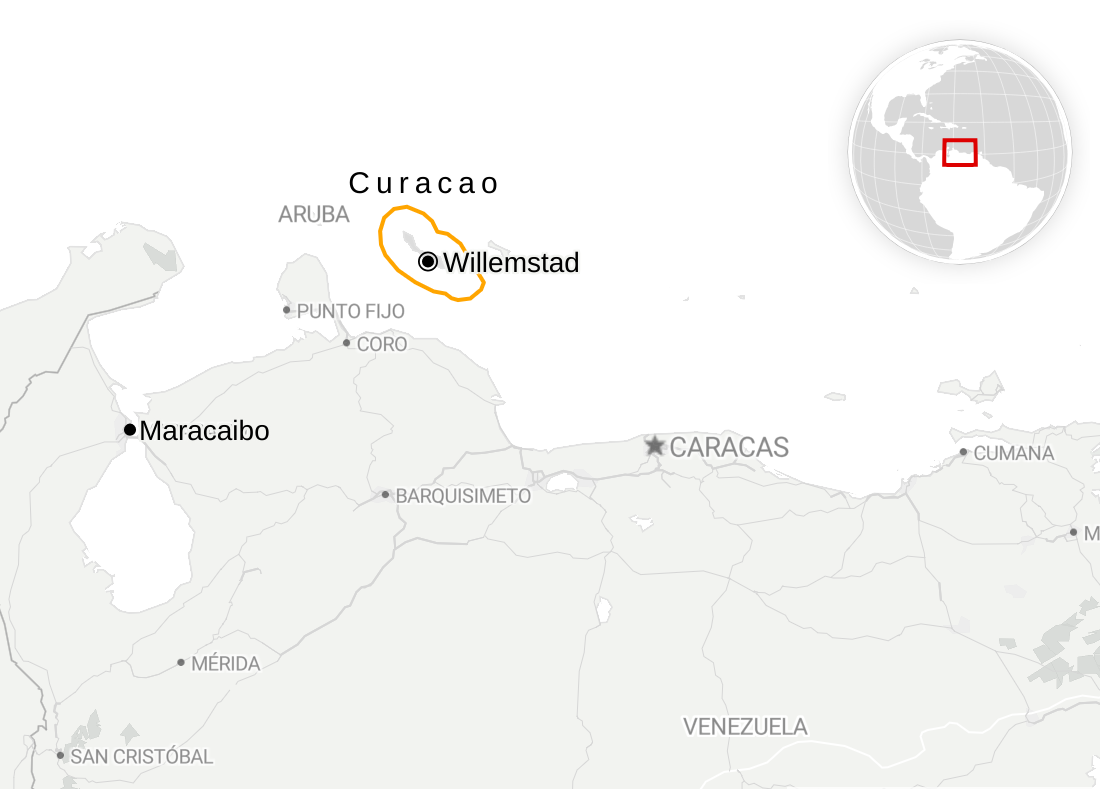 "Curaçao is one of the places where we have documented the worst abuses suffered by Venezuelans fleeing the devastating human rights and humanitarian crisis in their country," wrote José Miguel Vivanco, director of Human Rights Watch's Americas division, in a 15 October letter to Dutch and Curaçao ministers.
These findings were backed up by interviews IRIN conducted with several Venezuelans – some still trying to make a fresh start on the island, others already deported back to Venezuela. They spoke of fear, abuse, and exploitation.
Beaten and laughed at
"They exploit the Venezuelans a lot," said Marcela Perez*, who joined her brother in Curaçao in October 2016 when she flew to the island to try to earn enough money to support her two children back home.
Like many undocumented Venezuelans, Perez ended up working in the informal economy, with three others in a restaurant kitchen. When the owners refused to pay her, she decided she had had enough and booked a flight back to Venezuela in July.
"Have a good flight," the restaurant owners texted her when she wrote them a message about the $2,000 they still owed her. Three days before her flight she decided to visit the restaurant once more to claim her withheld salary. She told IRIN how she was slapped in the face, beaten, and locked in the restaurant while the owners called the police to report her.
"The police didn't do anything when I told them what they did to me," Perez said, describing how the officers simply laughed at her and placed her in a detention centre before taking her to the airport, where she was deported as an undocumented immigrant even though she had a plane ticket and was planning to leave anyway.
Compounding the pain of being abused by her employers, disgraced at the hands of officials, and then deported back to the place she had tried to escape, Perez returned home penniless. Like many Venezuelans here, she spent all her savings on the flight to Curaçao.
Legal obligation
Unlike larger South American states, which between them have taken in some 1.5 million Venezuelans since 2015, most small island nations in the Caribbean have refused to accept any at all. Many, like Curaçao, have not signed or ratified international agreements such as the 1951 Refugee Convention or the regional 1984 Cartagena Declaration.
As an autonomous country within the Kingdom of the Netherlands, however, Curaçao is bound by Dutch and European legislation that forbid deportations to countries with noted human rights risks – of which Venezuela is one.
"A significant number of Venezuelans fleeing the country likely qualify for protection from forced return under a variety of international standards, including in some cases under article 3 of the European Convention on Human Rights (ECHR)," notes Vivanco's letter. "Extremely high rates of violent crime and hyperinflation are also key factors in many people's decision to leave the country."
In July 2017 Curaçao stated it was taking over asylum processing from the UN's refugee agency, UNHCR. However, human rights groups say it is still to grant asylum to a single person, and several deported Venezuelans told IRIN that asylum claims are rarely processed, even while sweeps to detain and deport asylum seekers are common.
Last week, the European Parliament accepted a motion calling on all member states faced with the influx of Venezuelans, including the Netherlands, "to provide them with access to basic services and grant them temporary protected status and special residence rights".
Abuses and forced deportations
In September this year, Amnesty International rang the alarm about the forced deportations in Curaçao, saying they were usually preceded by routine or automatic detention.
"Immigration detention violates several human rights, including the right to liberty," Carolina Jimenez, deputy research director for the Americas at Amnesty, told IRIN, noting that several other Caribbean nations practice forced detentions, including Trinidad & Tobago.
"We were treated as any Curaçao criminal," Deisy Rivera*, a 30-year-old Venezuelan who was detained for 11 days before being deported, told IRIN.
In its recent report detailing alleged human rights abuses by the Curaçao authorities, Amnesty cited former Venezuelan detainees saying basic goods such as clean clothes and toiletries were withheld until they had purchased plane tickets home.
The report also contained allegations from several women who accused guards of forcing them to perform sexual acts in exchange for soap and sanitary pads.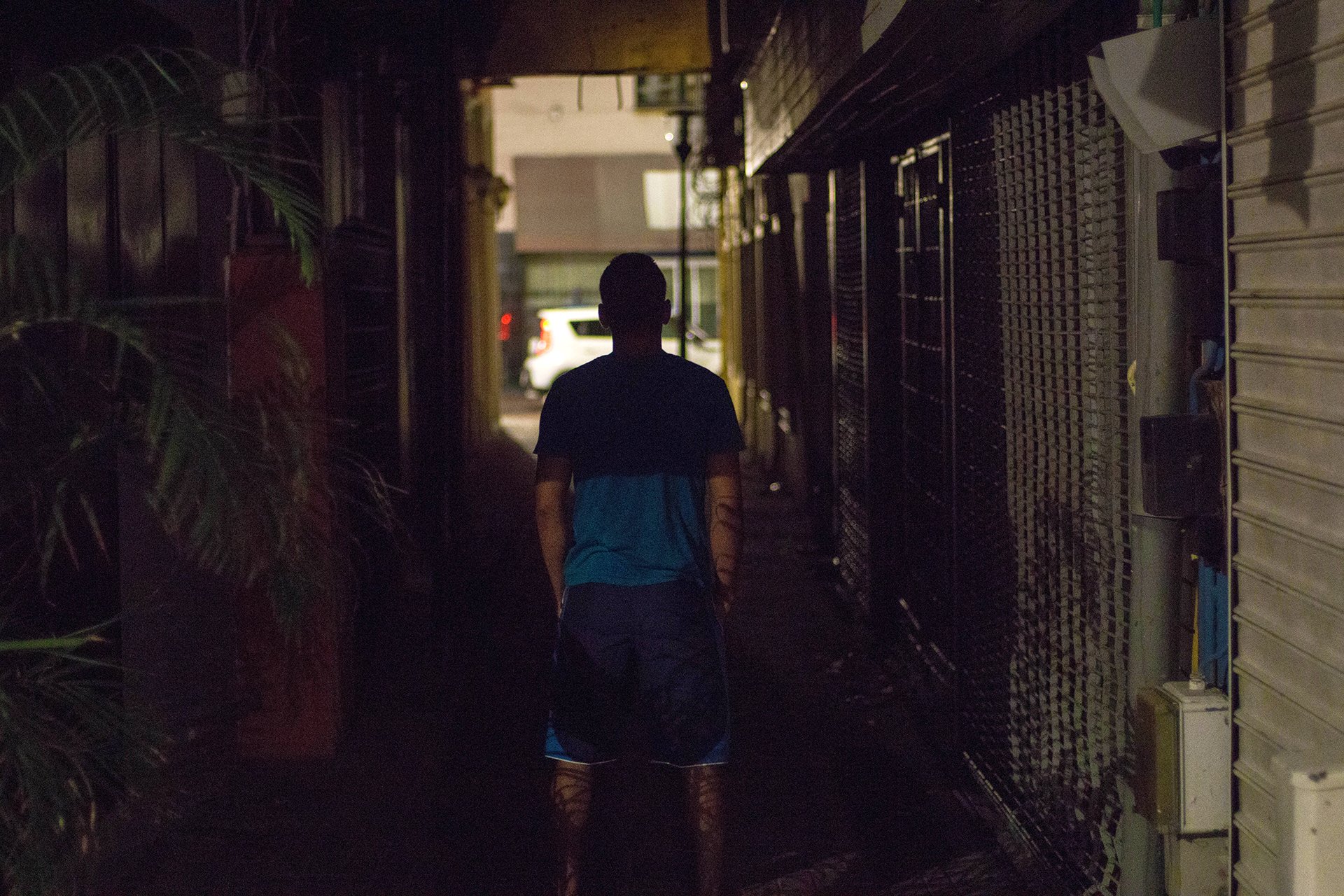 Hustling to stay
UNHCR estimates that about 90,000 Venezuelans have arrived in the southern Caribbean since the exodus began in 2015.
In 2017, 1,203 Venezuelans were deported from Curaçao. By August, that figure was more than 500 for 2018. In most cases they are forced to pay for their own flights back.
Thousands remain and are still hopeful they can obtain legal residence and begin new lives.
Martin Figueroa*, 29, has spent more than a year illegally on Curaçao, working various informal construction jobs, often not receiving his promised wages.
"If a policeman wants to catch me, he must run faster than me," laughed the fast-running Venezuelan who hopes to get a work permit through a local football team.
Figueroa fled Venezuela with his girlfriend, Angélica Moralez*. As undocumented Venezuelans, their world is often restricted to their apartment and the street below. "If we go to the corner and the police see us we need to rush back for fear they will take us," Figueroa explained.
Moralez said she thought she was being recruited for a restaurant job in Curaçao and that her flight over from Caracas was paid for by the people promising her work. But as is the case for many young Venezuelan women who are lured away criminally under false pretences, her passport was taken by her supposed employers on arrival and she had to work in the sex trade to pay off her debt.
"Being Venezuelan here is liking living outside of the law," said Moralez. Fear of being rounded up by the island authorities constantly occupies her mind, but going back to the crisis in her home country is not an option she is willing to consider.
(*Names were changed due to the risks faced by the interviewees)
(TOP PHOTO: A young Curaçaoan looks across the harbour at a cruise ship. Curaç​aoans have their own problems of rising unemployment and historical discrimination. CREDIT: Bram Ebus/IRIN)
be/ag