Hajja Gana last saw her son six years ago when soldiers took him away in an early morning raid in the northeastern city of Maiduguri, accusing him of being a Boko Haram terrorist. She has no idea whether he is alive or dead.
Gana denies that her son, Mustapha Say'ina, then aged 25, was ever a member of the jihadist group. She insists this was a case of mistaken identity, and says the soldiers addressed Say'ina by another name when they questioned him in her home and that his phone number was not on the list they had.
The soldiers nevertheless beat his six-month-pregnant wife as she protested his innocence and then took him away, she said.
"They said they just wanted to ask him some questions and would bring him back," recalls Gana.
 "I never saw him again."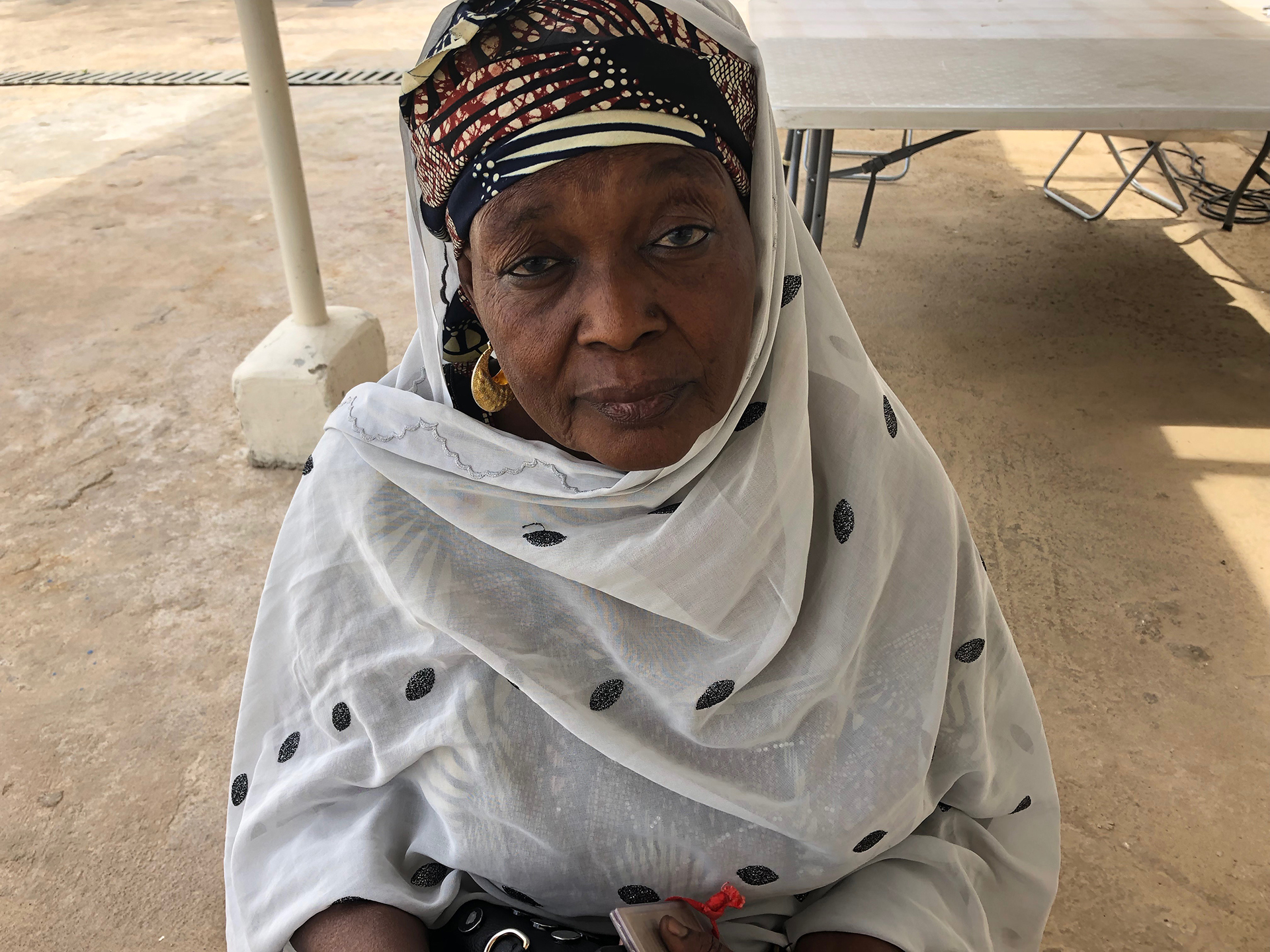 The way men like Say'ina disappear violates international law, but also harms the government's chances in the decade-long war against Boko Haram. According to the UN Development Programme, over 70 percent of African jihadists interviewed for a 2017 report said they had picked up a gun in response to "government action" – including the killing or arrest of family members and friends.
Abas Yerima* is walking evidence. He was arrested at a funeral of a neighbour shot by the army for allegedly being a Boko Haram member. Yerima was among 120 young men picked up that day in 2012, seemingly on the grounds of guilt by association, and taken to the notorious Giwa Barracks detention facility in Maiduguri.
Conditions in the overcrowded, unventilated cells are appalling, say former detainees and international rights groups. According to Amnesty International, at least 149 detainees died from hunger or mistreatment from January to April 2016 alone – an allegation the Nigerian government has denied.
Taunting
Yerima remembers there was never enough food or water, hundreds of inmates shared a single overflowing bucket as a toilet, there were beatings and people died daily. Only 25 of the 120 men arrested with him survived, he said.
The facility was then under the control of military intelligence (it's now run by the military police), yet Yerima said he was never interrogated in the two years he was there. He added that the army appeared to assume the men's guilt, then ignored whatever information the supposed Boko Haram detainees could provide.
"They just expected us to die," Yerima said of the cell guards. Some enjoyed taunting the prisoners: "They used to say, 'You haven't died yet?'"
Despite repeated interview requests from IRIN, neither the army command in Maiduguri or Abuja agreed to discuss these allegations.
Yerima escaped in 2014, when Boko Haram fighters attacked Giwa, triggering a mass breakout. Yerima made it into the surrounding bush, where Boko Haram members gathered the survivors, piled them into vehicles, and took them to their base in Sambisa Forest.
A few days later, Boko Haram made an offer: those that didn't want to join would be given the equivalent of $50 each and could leave unharmed.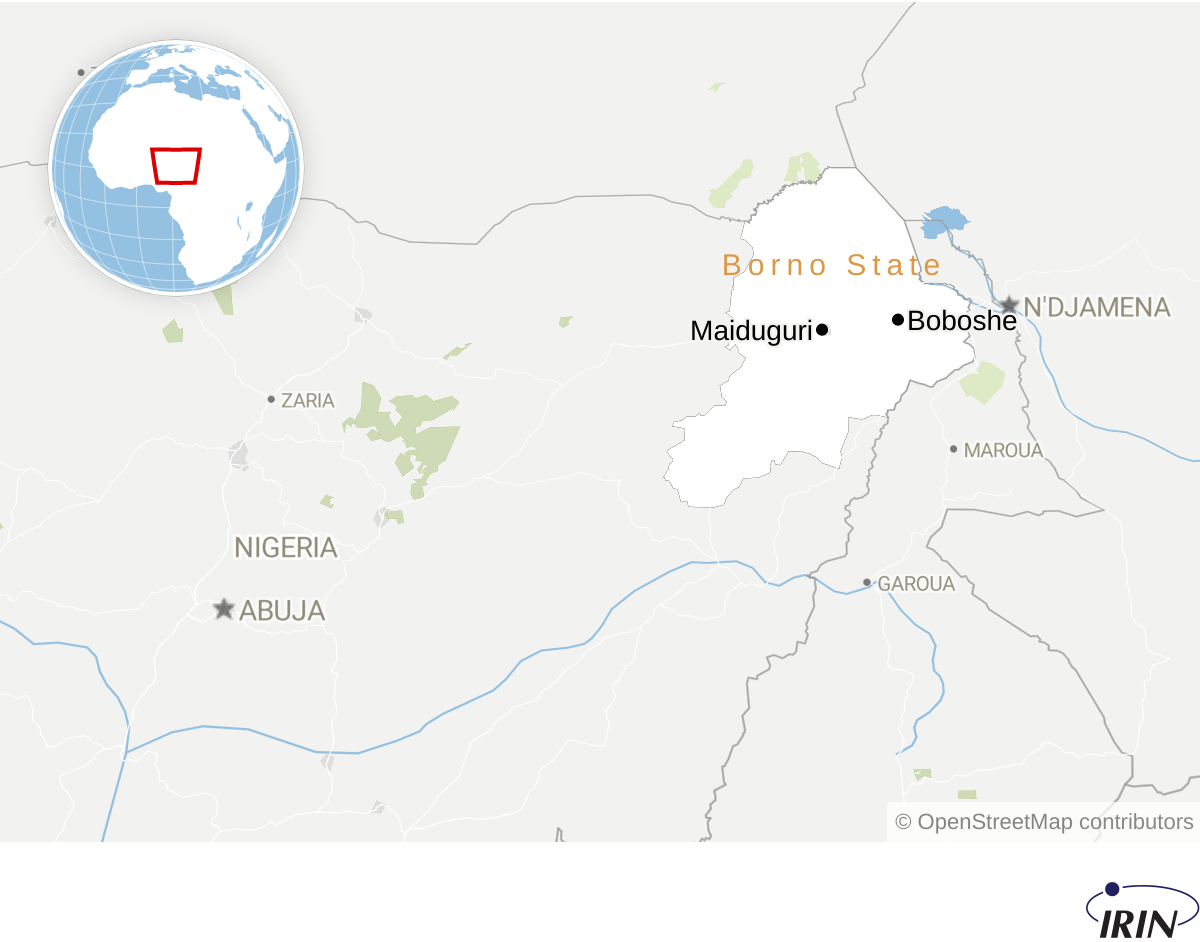 Very few took the money, some possibly distrusting that the Boko Haram fighters would keep their word, said Yerima. But he was clear why he chose to stay: "I thought about how I had suffered, how I had been maltreated [by the army]," he explained.
Yerima quickly grew disillusioned, unable to square the indiscriminate killing of civilians by Boko Haram with his understanding of Islam. He escaped seven months later. But he knows men from his prison cell, not originally Boko Haram, who chose to stay and fight on with the Islamist insurgency.
Hearts and minds
A key challenge for government soldiers in a counter-insurgency conflict is how to identify the enemy. It's at the core of winning hearts and minds, but the Nigerian army is regularly accused by human rights groups of failing the test, killing and detaining civilians it then claims are terrorists.
Boko Haram exerts strict control over the villages in the remote rural areas of Borno State in which it operates. The villagers – known as "awam" – are there to serve the "rijal" – the fighting men – by providing free labour, and in the case of women who are forbidden to leave the house to farm, "wives". Boko Haram does not arm the awam and continually suspects them of trying to escape, for which the punishment for men is automatic execution, according to internally displaced persons (IDPs) interviewed by IRIN.
In late 2015 and early 2016, an army advance in the Boboshe area of the northeast created an opportunity for villagers to flee to government-controlled towns, where they were "screened". What that meant in practice was the men of fighting age were separated from the women, detained, and then sent to the Giwa Barracks, IDPs from the area told IRIN.
The women meanwhile were kept in dire conditions at the Bama Hospital Camp, with little food or water, several people who were detained there told IRIN. They said they also faced sexual abuse by the army and local vigilante.
"We were treated like animals," one woman, who said she was visibly pregnant yet raped twice and punched in the stomach, told IRIN. "The radio told us to come out [from Boko Haram control]. We thought we were coming to safety."
The last time she saw her husband was outside Bama prison, he was so badly beaten he couldn't tie the drawstring of his trousers. She doesn't know if he has survived Giwa or if he's in another detention facility. She insists he was a farmer who didn't deserve to be arrested. Her children still ask why the army took him.
 "What can I say – do you think they will ever trust this government again?"
Giwa serves as a holding facility with detainees kept under "administrative custody". From there, a determination is eventually made as to whether they are sent to Maiduguri maximum security prison, or the army's "Safe Corridor" deradicalisation programme. While ostensibly designed for Boko Haram defectors, many of the graduates of this programme IRIN met insisted they were civilians with no association with the insurgency.
Other detainees – seen as having no case to answer – are freed and then spend time in a government-run transit centre. But it is an ad hoc process.
After detention
Mohamed Yunus,* 15, was released from Giwa in January after being locked up for 18 months. He had arrived in Maiduguri with a group of people fleeing Boko Haram-controlled Boboshe and was held for preliminary screening for two weeks at the entrance to the city.
After IDPs from Boboshe vouched for him, he was released and assigned a tent in the nearby Muna camp, and then went to the local market to look around. That's where he and some friends were picked up by an army patrol and taken to Giwa. "Nobody tells you why you are there or what you are supposed to have done," Yunus said.
"I'm very angry with the government, they made my life horrible. If it wasn't for the Red Cross feeding us we would be dead."
He was assigned to Cell 7, the children's cell, which is less crowded and unsanitary than those holding the men. The International Committee of the Red Cross has been granted access to Giwa, and food is now distributed more regularly, drinking water is accessible, and each cell has a "long drop" latrine rather than an overflowing bucket. Deaths are still common, though, former detainees told IRIN.
Of the 270 boys in Yunus's cell, he said none ever admitted they were Boko Haram members – just that they were village youth like him. He had left Boboshe to escape Boko Haram, fearing the group would eventually force him to join "or kill us or our parents if we refused".
Yet instead of finding safety, he wound up in Giwa. "I'm very angry with the government, they made my life horrible," Yunus told IRIN. "If it wasn't for the Red Cross feeding us we would be dead." Yet his anger over the "injustice" he's faced does not translate into support for Boko Haram, whose violence he condemns.
Yunus, like other former Giwa detainees, spent a few months in the Bulumkutu transit centre in Maiduguri. According to UNICEF, which works with the government to provide medical and psychosocial care for children and women ex-detainees, a total of 2,166 people have been released from Giwa since June 2016. Of those, 1,521 were children. (At any one time, the facility holds an estimated 1,400 people, but official figures are unavailable.)
All are in bad shape when they first arrive, a social worker at the centre who requested anonymity told IRIN. "Some are malnourished with swollen limbs," the worker said. "Some can't even talk [they are so traumatized] – especially the elderly."
For Hajja Gana, she'll be happy to get her son back, whatever condition he is in. A civil servant two years from retirement, she has sunk what little spare money she has in searching for Say'ina, visiting jails across northern Nigeria based on tip-offs from security officials (for which she has had to pay) or ex-detainees who say they were incarcerated with him.
"I'm suffering now," she said. If she finds him, she added, allowing herself a faint bit of hope, "my old age will disappear."  
(TOP PHOTO: Internally displaced people line upwatched over by a civilian joint task force member at a food distribution point in Maiduguri, Borno State, Nigeria. CREDIT: Ashley Gilbertson VII Photo/UNICEF)
oa/am/js
*  Aside from Hajja Gana and her son, all names have been changed.
*"Boko Haram" refers both to Abubaker Shekau's Jama'atu Ahlis Sunna Lidda'awati wal-Jihad (JAS) faction and rival Islamic State of West Africa Province (ISWAP) led by Abu-Musab al-Barnawi