Laxmi Devishretha hasn't spoken for a week. Silent but for the rhythmic in-and-out of the oxygen tank pumping through her nostrils, the 83-year-old lies in a hospital bed, tucked up to her chin in a red fleece blanket. At this point, she's largely given up trying to make herself heard.
"It's the cold," explained her daughter, also called Laxmi. "It's hard to keep warm at night, so her asthma has got worse."
The air in her home doesn't help either, according to Binot Dangal, medical director of Charikot Hospital in Dolakha, one of the districts hardest hit by the April 2015 earthquake that killed about 9,000 people and displaced another 3.5 million.
Dangal said there has been a spike in respiratory illnesses among elderly women since the quake. He blamed poor ventilation combined with open cooking fires inside the makeshift huts where they are now forced to live.
That's just one hardship that women – and especially older women – are facing during the post-quake reconstruction phase. 
Survey results included in the UN's Interagency Common Feedback Project report showed that perceptions of progress jumped from 22 percent six months ago to 49 percent last month. But while the overall results indicate that Nepalis are more satisfied with rebuilding efforts, there is a glaring gap between men and women.
"Women report having seen less progress, having received less support, they have less information about how to get support, less knowledge about safer building practices and they are less likely to have consulted an engineer,"
said the report
.
As the second anniversary of the devastating quake approaches, Devishretha is one of an estimated two million people still living in temporary accommodation. Reconstruction has been painfully slow, but in the meantime, tents are gradually being replaced across the 14 affected districts by semi-permanent corrugated iron shacks.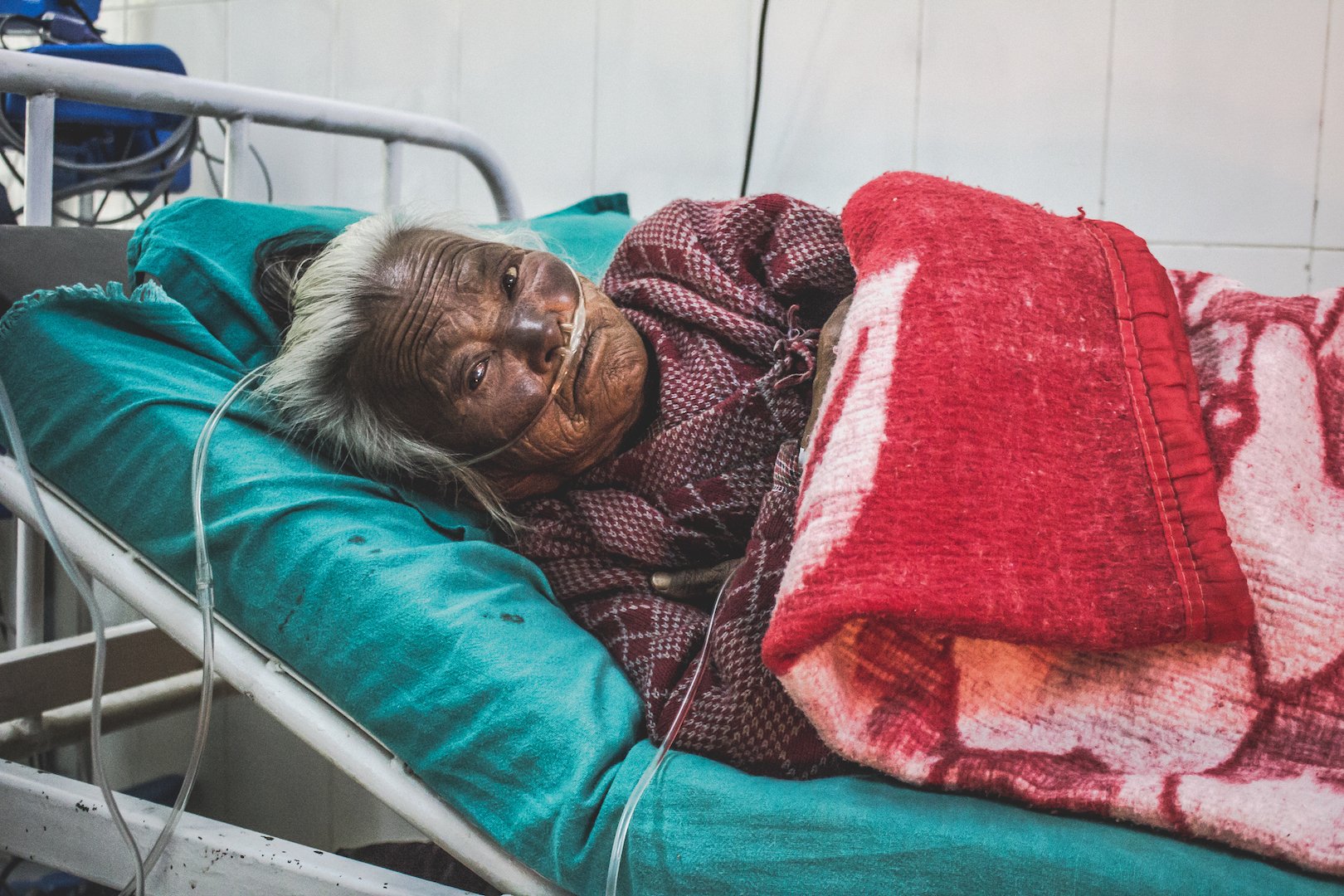 Gender gap
What the UN report refers to as the "gender information gap" is evident across all age groups, but the discrimination faced by elderly women following the earthquake is chasmic. 
According to the government's Nepal Living Standards Survey, women are nearly 30 percent more likely to be illiterate than their male counterparts. Literacy decreases with age, according to local NGO Ageing Nepal, which reports that 95 percent of elderly women are unable to read.
Illiteracy poses a major problem for elderly women who need to access the three installments of governmental post-earthquake support. Doing so requires a bank account, which requires extensive paperwork. Widows whose husbands – deemed by default as "heads of households" – opened a bank account on their family's behalf have also found their access to the grants rescinded, according to the UN report as well as individuals who spoke to IRIN.
Health issues post-earthquake are ostracising Devishretha's peer group even further.
Research conducted by Suman Thapaliya for his Masters thesis at Kathmandu's Tribhuvan University last year reveals that 51 percent of elderly women with "significant" physical problems developed them since April 2015, while only a quarter of men aged 60 or older have noticed a decline in their physical health during the same timeframe. Elderly women are also 7.2 percent more likely to have experienced depression or neglect since the earthquake. 
Yet so far, no specific government programmes are in place to improve their access to medical facilities, target their mental health, or improve their literacy levels. 
"We have a generation of widows who have spent their lives facing discrimination from a deeply patriarchal society, and who have now lost everything," said Krishna Gautam, Ageing Nepal's founder. "And they're still not receiving the assistance they need to recover – physically or emotionally."
Suddenly vulnerable
Mira Serchan, who heads the Senior Citizen's Unit at the Ministry of Women, Children and Social Welfare, is keen to clarify that financial assistance of 2,000 rupees (about $18) a week is available "for all men and women over 60". The government is also collaborating with local NGOs in 10 districts to teach the elderly crafts such as candle making.
"The focus is very much upon giving [older women] the tools to live independently," said Serchan.
That may be the case, but learning to make candles won't solve the issues faced by people like Mau Khakda. The 65-year-old lived independently in Dolakha long before the earthquake struck, but she has now been forced to move in with her grandson in Kathmandu. Her main challenge is illiteracy.
"It wasn't a problem two years ago. I worked in the fields and I had a routine," she said. "But my house was totally destroyed in the earthquake, and everything is new now. Even when information is distributed by word of mouth, I can't check anything."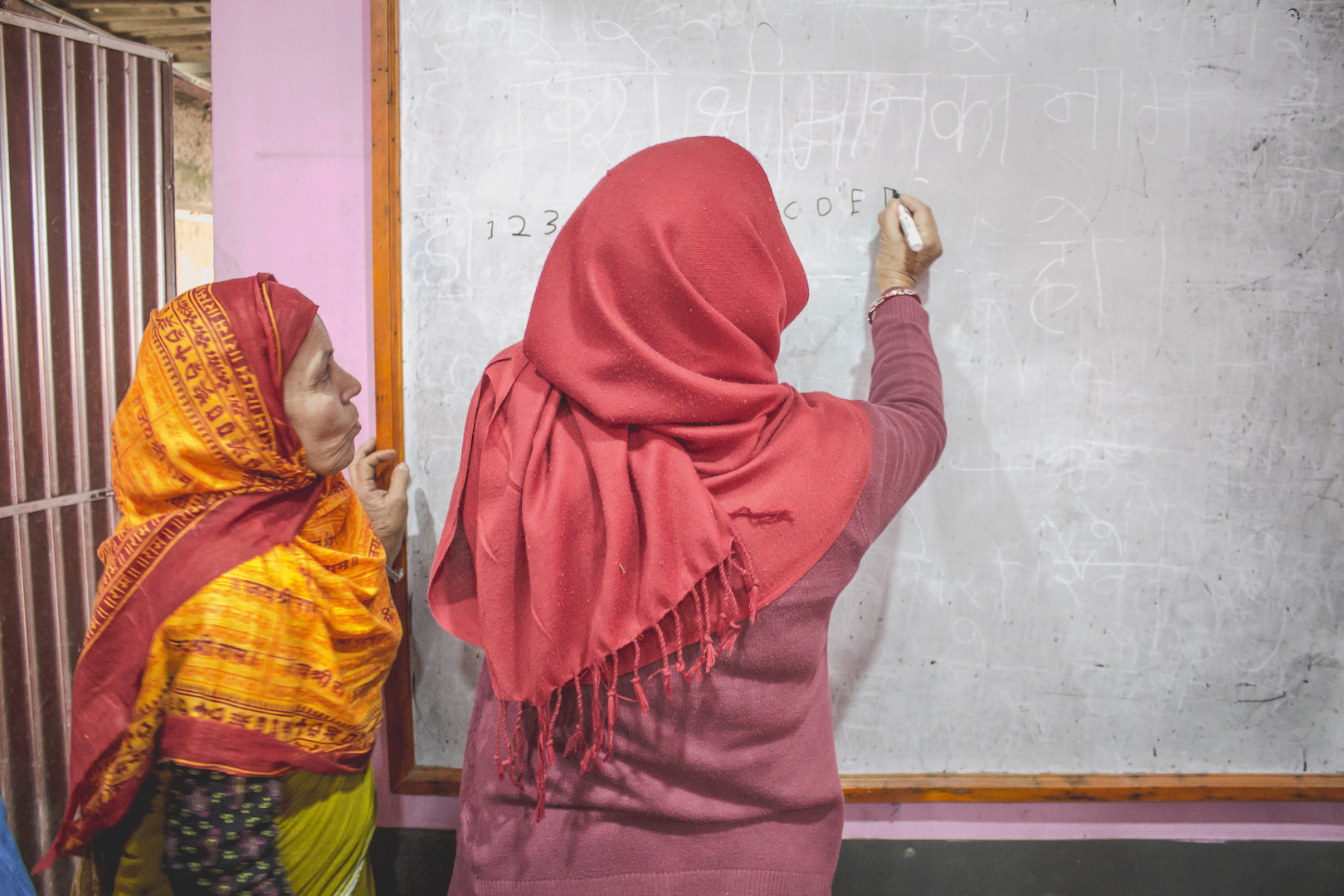 There aren't any figures to show exactly how many senior citizens fled to Kathmandu following the disaster, but Gautam of Ageing Nepal says he's certain it's in the thousands. Aware that they were struggling to assimilate in a new city – a lettered labyrinth mapped out with street signs and numbered bus routes – he embarked on a bid to find funding to launch a literacy programme for elderly women. 
After approaching the government, he eventually succeeded in securing a $3,000 grant from the NGO Committee on Ageing at the UN. The "Basic Literacy School For Senior Citizens" launched in July last year, with 25 eager-eyed women aged 60 to 83 clutching new notebooks and sharpened pencils.
Ageing Nepal plans to open a second school in Kathmandu later next month, this time with funds from members of the local community.
cr/jf/ag
(TOP PHOTO: Maiti Thapi, 61, in Deurali. CREDIT: Corinne Redfern/IRIN)