On a street corner in central Athens, Shir Muhammad grips his backpack straps and cranes his neck to look for the bus. The block, located near Victoria Square, is packed with refugees and migrants speaking a jumble of Farsi, Pashto and Arabic dialects.
The baby-faced 16-year-old, who cannot read or write, is a long way from his native Afghanistan. In the past month he has climbed mountains and dodged border guards' gunshots in Iran, rode a bus through Turkey, and crouched in a tiny rubber boat across the Aegean Sea to Greece. Now he is headed to Macedonia, the next in a series of countries he will have to traverse to reach Austria, where he knows no one.
Muhammad didn't have much of a choice. His mother and father feared for their eldest son's future as the Taliban launched deadly attacks last autumn in their home province of Faryab. They raised more than $5,000 to pay smugglers and told Muhammed to hurry, before Europe closed its borders to refugees.
"They were crying," Muhammad said, staring at his shoes as he described hugging them goodbye. "They told me, 'This is your obligation. There is no hope for you here, no opportunities.'"
The teenager joins tens of thousands of minors fleeing their homes for Europe without family to protect them along the route. In Greece, the gateway to Europe for the majority of migrants, these young people are slipping through the cracks. The country's overburdened and underfunded asylum system is struggling to detect them within huge migratory flows. As a result, unaccompanied children are not getting the special protections they are due under international law. Most of those identified quickly leave the Greek shelters where they are placed, bowing to pressure from their parents – and smugglers – to continue their northbound journeys.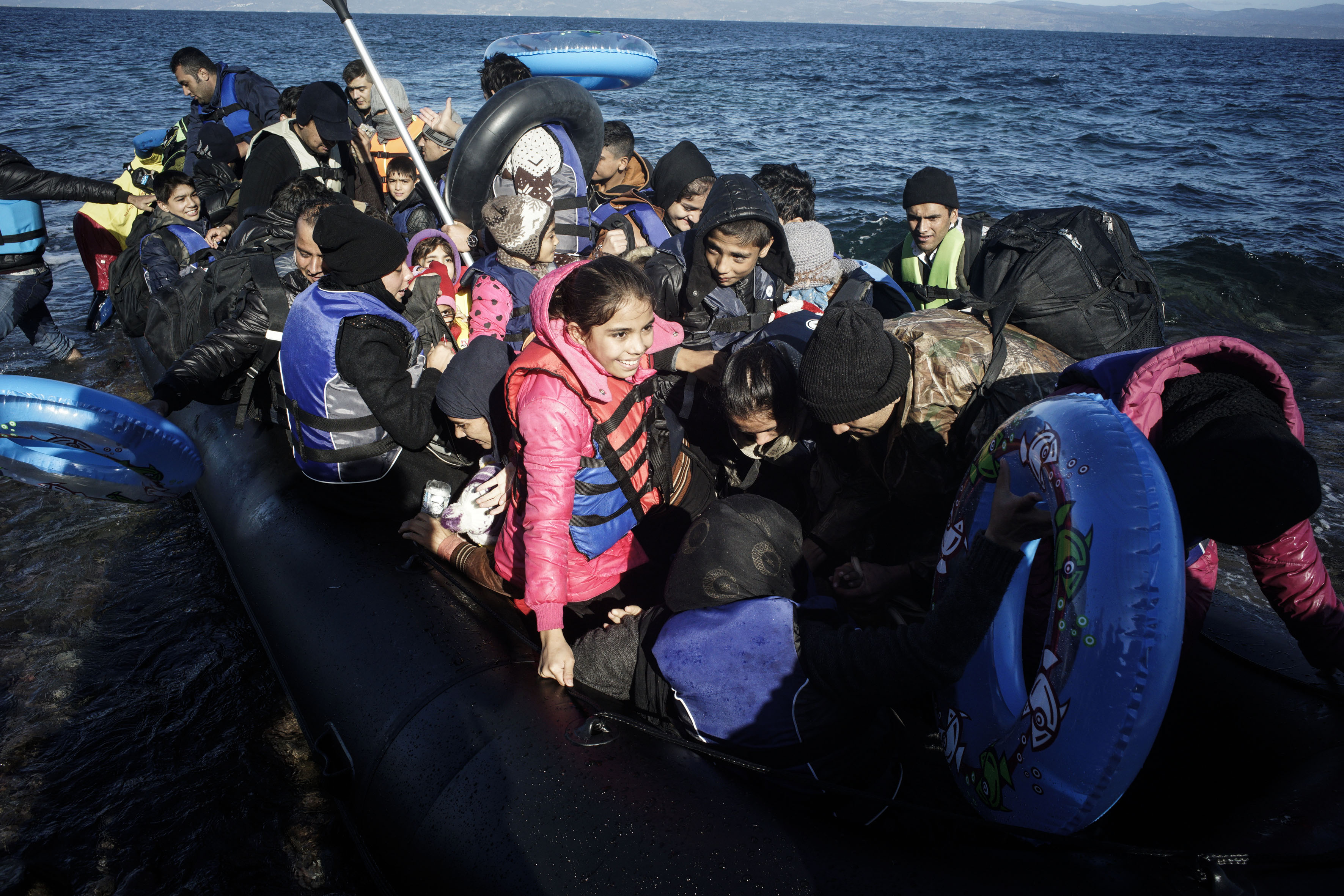 Aid groups and officials warn that lone children from conflict-torn nations are vulnerable to human trafficking, violence, sexual exploitation and other forms of abuse. In an alarming 30 January report, European police agency Europol estimated that more than 10,000 children who entered Europe in the past two years have 'disappeared'. Although many may have simply reunited with family or moved on to other countries, there are fears that a significant number have fallen into the hands of criminal networks.
To be reported missing, however, they must first be identified as minors travelling alone. Greek authorities registering migrant arrivals rely on them to self-report their ages. But many minors throw away their passports or claim to be 18. Others pass themselves off as members of other migrant families.
"Tens of thousands, if not hundreds of thousands of unaccompanied minors are not being identified in Greece," said Yonous Muhammadi, president of the Greek Forum of Refugees in Athens.
"Tens of thousands, if not hundreds of thousands of unaccompanied minors are not being identified in Greece," said Yonous Muhammadi, president of the Greek Forum of Refugees in Athens. "They don't want to be trapped in Greece even one day. That's why they don't say their real ages until they reach Germany and Sweden and Finland."  
In addition, Greek officials doing registrations on the islands often aren't trained in conducting age assessments or identifying vulnerable cases, such as victims of human trafficking, said Marleen Korthals Altes, Save the Children's senior child protection adviser in Greece. The group has documented instances where Greek police record unaccompanied children's ages as 18 in order to wave them through the country. Muhammad, for example, carried registration papers from the island of Chios listing his birthdate as 1 January, 1996.
Indeed, of more than 856,000 migrants and refugees who arrived last year in Greece, just 2,248 were registered as unaccompanied minors, according to the National Center for Social Solidarity (EKKA), the government agency responsible for placing them in shelters. This figure – clearly a tiny percentage of the actual number – was lower than the 2,390 unaccompanied minors Greece registered in 2014, a year that saw only about 45,400 arrivals.
By contrast, Macedonia, the next country along the Balkan route to northern Europe, admitted 18,123 unaccompanied minors in the second half of 2015, according to the interior ministry. Sweden, the most popular destination for unaccompanied minors, registered 35,369 requests for asylum by such children last year, while Germany registered 14,439, according to their respective migration agencies.
Shelters treated as way stations
In a sparse government office in Athens, Christos Dimopoulos' phone never stops ringing. The social worker, who heads EKKA, is solely responsible for placing newly identified unaccompanied children in one of 432 beds across Greece's 17 shelters. A team of medical workers and psychologists then evaluate the child to determine any special needs or evidence of trauma.
More than 90 percent are boys aged 14 to 17 from Afghanistan, Syria, Iraq and Pakistan. But some girls arrive alone too.
The stories Dimopoulos hears are increasingly desperate.
"We had a nine-year-old girl from Syria who came alone to Lesvos with her four-year-old brother," he told IRIN. "The mother was already in Greece, but she couldn't wait any longer for a way to bring them here legally." They were reunited in Greece after more than four months apart.
Only two of the Greek islands, Kos and Lesvos, have shelters for unaccompanied children. They are run by Athens-based NGOs Praksis and METAction. Another is being built on Samos. Unaccompanied and separated children found on the other islands are kept in police custody until they can be transferred to shelters on the mainland.
"There is a serious lack of appropriate forms of care," Korthals Altes said. "Detention has a long-lasting psychological impact on a child."
To ensure children safely reach the mainland shelters, METAction workers escort them on the plane or overnight ferry. But the homes are open facilities. Children stay an average of 51 days, according to EKKA data. Eighty percent leave to continue their journeys, going against the advice of legal advocates and social workers.
The shelters nearly emptied in late summer of 2015, when a "humanitarian corridor" for refugees opened between Greece and Germany via the western Balkans. Children who had been in Greece for months or years saw it as their chance to move on. At one point, just 30 percent of shelter beds were filled nationwide. But the shelters have been filling again since November, when several Balkan nations implemented border controls barring admission to all nationalities besides Syrians, Afghans and Iraqis. Since Sunday, Afghans have been barred as well. Now, shelters are mainly filled with children of the "non-approved" nationalities.       
Dangerous journeys trump legal options
Unaccompanied and separated children in Greece have three legal options: apply for asylum in Greece, where they can stay until age 18 but, due to a prolonged financial crisis, likely won't receive proper housing, schooling and social support; apply to be moved to another European country through the EU's refugee relocation scheme, which is only open to certain nationalities (but not Afghans); or, if they have relatives elsewhere in Europe, apply for family reunification.
Earlier this month, two Afghan sisters sat outside a shelter in a tree-lined Athens suburb, weighing their options. They were 14 and 16 but looked younger beneath colourful headscarves. Authorities on Lesvos separated them from the group they'd arrived with one month earlier and placed them at the shelter, which is called Mellon, the Greek word for 'future'.
"Our mother sent us to Europe with two of her friends," the older sister, Amena,* told IRIN. "They said, 'If you want to have a good life, you have to leave now.'
"We walked through the mountains in Iran, in a valley with snow," she continued. "It was very bad, scarier than the sea."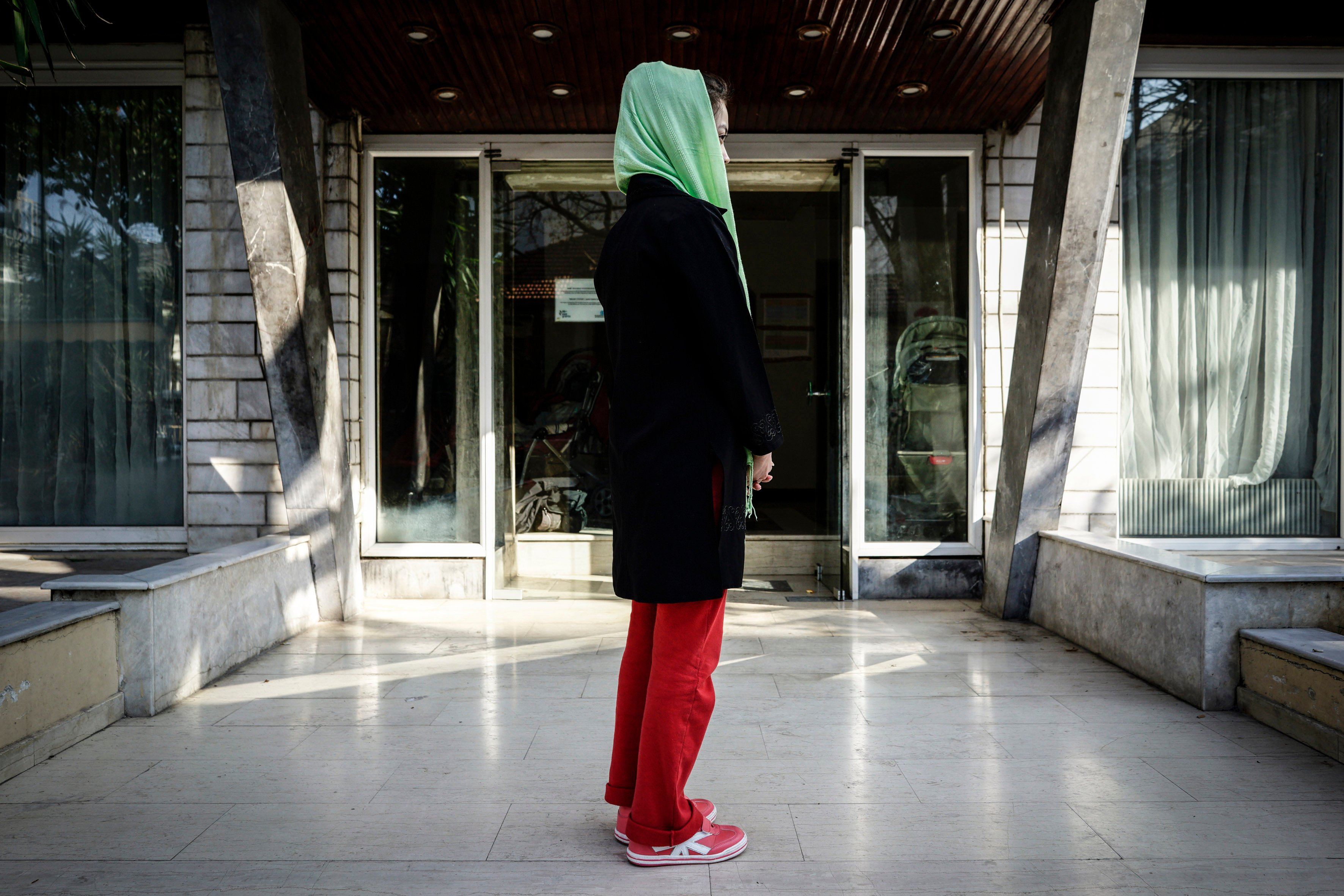 They spent the last of their money on a smartphone to call their mother on Viber and WhatsApp. Each day, she tells them to leave Greece immediately for northern Europe, Amena said. But lawyers have advised them to apply for reunification with a relative in Austria.
"We haven't decided yet whether to wait or to go alone to the Macedonia border," Amena said. "[Reunification] takes so much time. There is a kid here who after seven months didn't get reunified yet."
The challenge for child social workers, psychologists and attorneys is to convince the children to pursue legal options that take months rather than potentially dangerous journeys with smugglers that take days. Greece lacks a formal guardianship system, a problem aid groups say encourages unaccompanied children to take matters into their own hands.
"You can see on their faces, they've made up their minds," said Antonia Moustaka, a lawyer at a Praksis home in Athens for 24 unaccompanied boys aged 13 to 17. "All we can do is advise them on the dangers of the journey and legal procedures for asylum in each country."
Moustaka has convinced at least a few to stay in Greece while they pursue family reunification. Syrian cousins Mahmoud, 16, and Fouad, 13, arrived together last summer from Damascus. Their parents sent them separately to Turkey, and together they took a boat to the Greek island of Kos.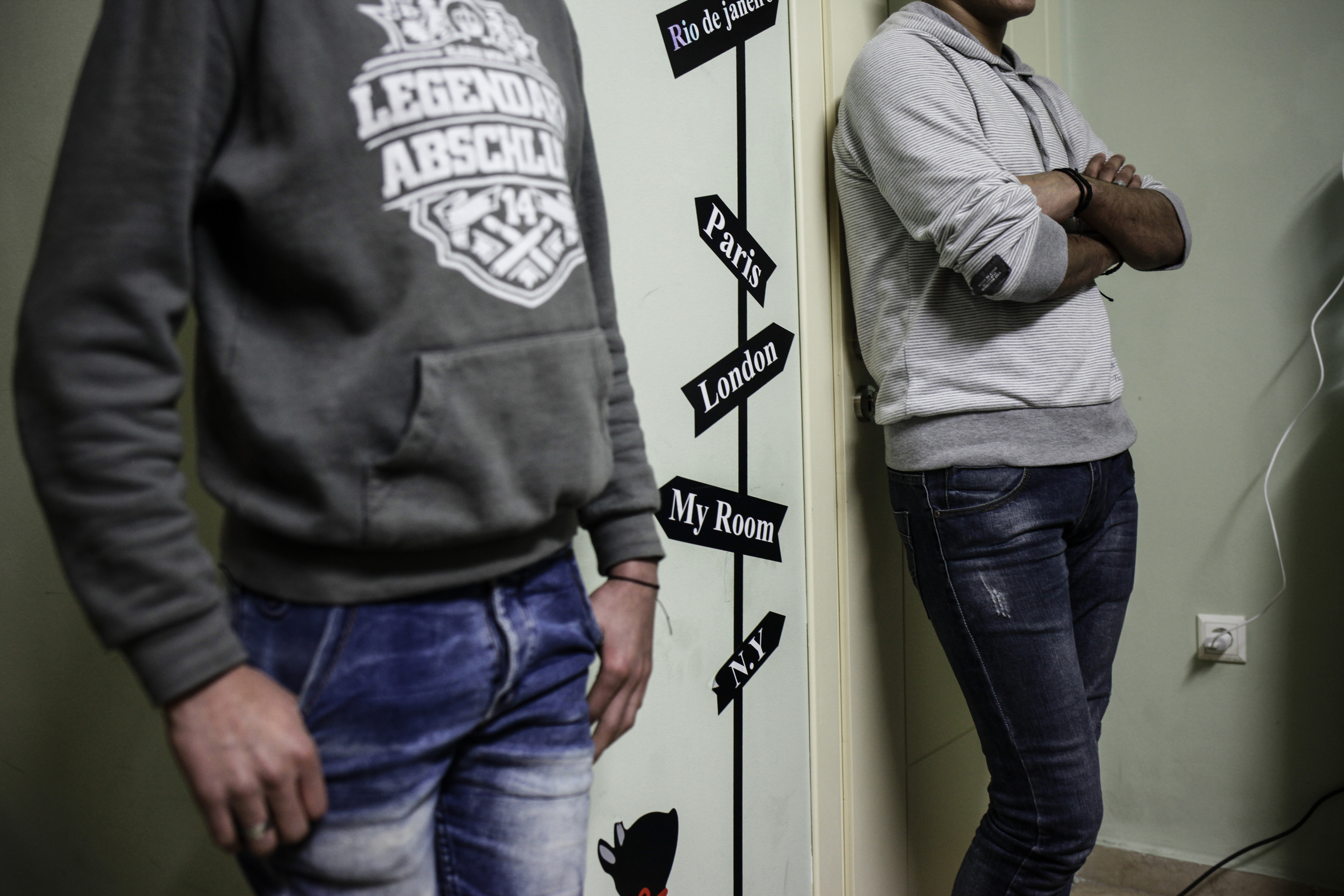 "It was easy because I've faced death so many times in Syria," said Mahmoud, whose father was tortured to death in a Syrian prison and whose cousin was killed by a barrel bomb just metres away from him. "Even if it seems quite dangerous to you, to me it was easy," he insisted.
Last week, Fouad was sent to live with cousins in England, while Mahmoud's case has been delayed for no apparent reason. He claimed to be happy in Greece, where he is attending school for the first time in years.
"I feel that I lost my childhood," Mahmoud said. "I became my family's protector very young. I would have wanted to be a child a little longer... Here, it is good. It is calm."
Social worker Irida Pandiri, with the nonprofit Association for the Social Support of Youth (ARSIS), oversees a shelter for 30 unaccompanied boys near Thessaloniki, in northern Greece. Beside her desk she keeps photos of children who have passed through her care.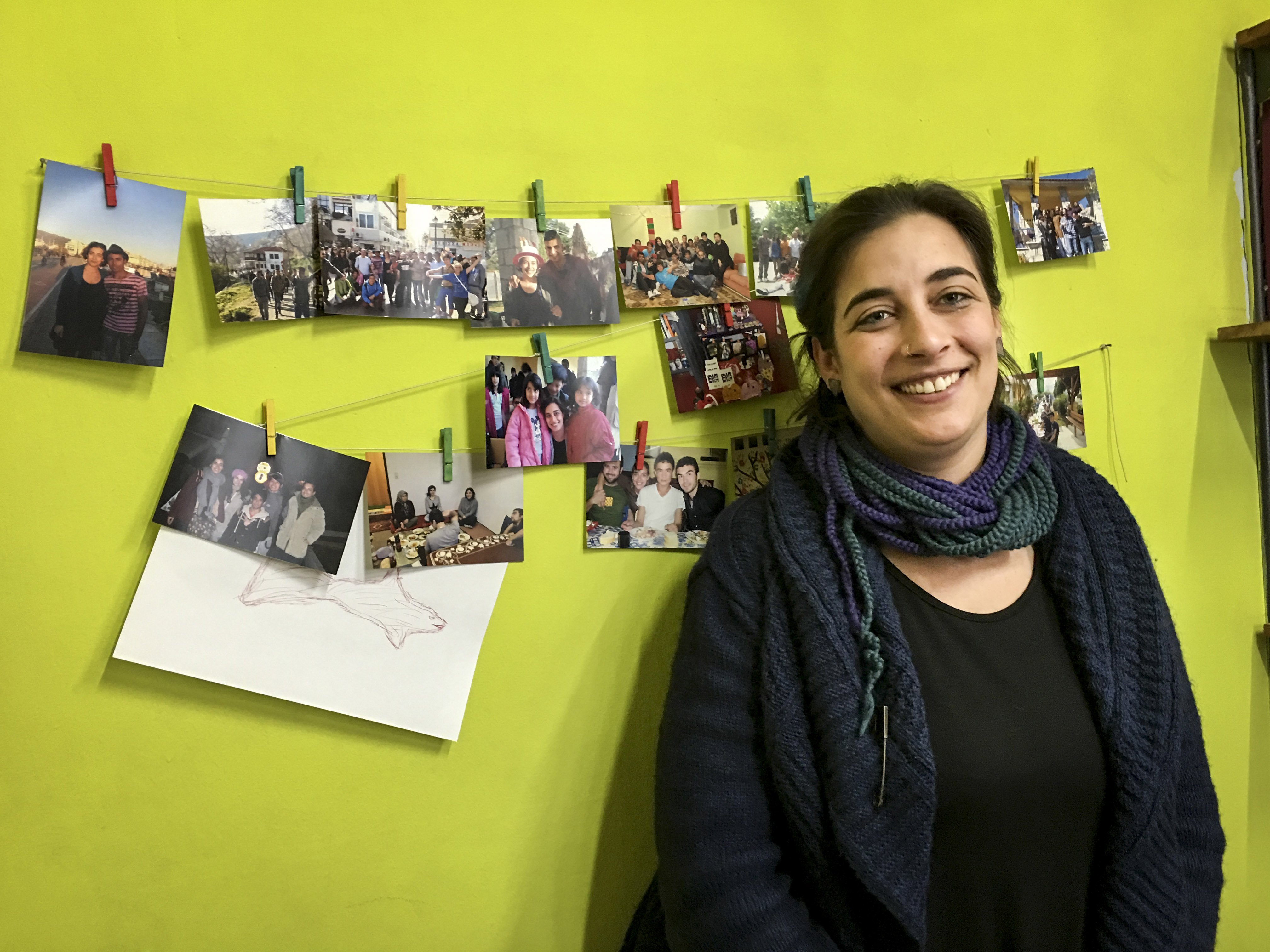 "If they don't want to stay, we cannot oblige them to stay," Pandiri said. "Always I have it on my mind, did we do our best? But we are not police. We can't keep them locked up."
Many children leave in secret. But sometimes they leave a note.
"I love all of you," wrote one boy above a drawing of a rose. "You are always in my memory."
"Thanks for treating me like a brother," wrote another who included his WhatsApp number and Instagram username. "Goodbye guys :-) and please pray 4 me."
Usually, they call or text Pandiri when they've reached their destinations. But many children never check in, so it's unclear whether they are missing or safe. In one case, a teenage Afghan boy who ran away from an ARSIS centre was fatally hit by a train in Macedonia.
More border controls, more dangers
Once children leave Greece, it is unlikely they will be detected as unaccompanied en route to northern Europe. National authorities in the Balkans, overwhelmed by thousands of daily arrivals at their borders, are unable to properly screen for unaccompanied and separated children or victims of trafficking, say aid groups.
In December, three NGOs along the Balkan route – ARSIS in Greece, La Strada in Macedonia and Atina in Serbia – set up a referral system to hand off unaccompanied children to their partners in the next country. Usually, the NGOs try to pair them with a group from their own country to travel with. Children under the age of 14 are deemed too young to travel alone and referred to national social services.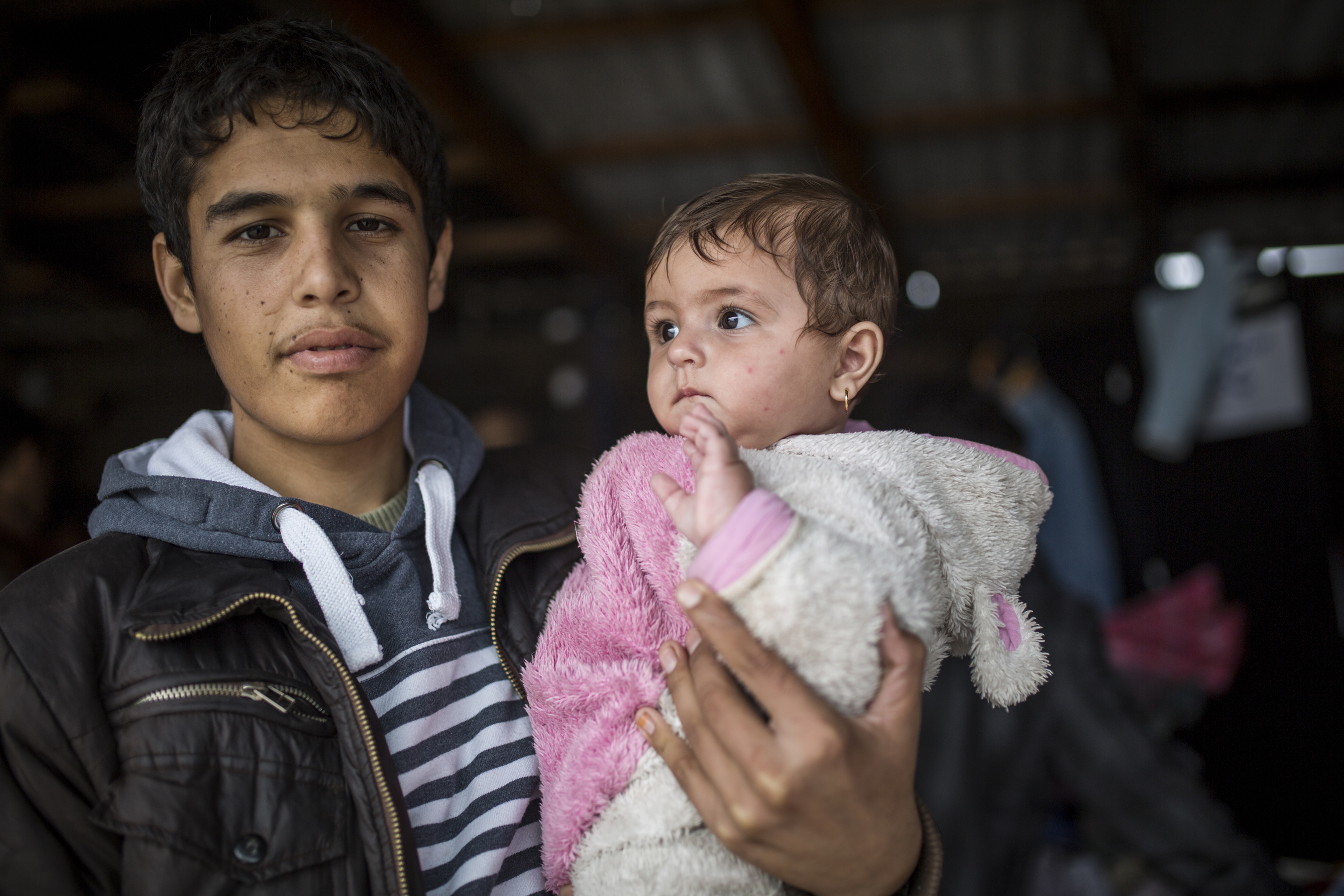 In the last year, Belgrade-based Atina has seen 10 cases of children who had been sexually abused by traffickers, said director Maja Savic. And as countries have narrowed the list of nationalities they will admit, she has seen a rise in exploitation and violence against children from the non-approved nationalities.
"Those children have become easier targets," Savic said. "Traffickers will tell them, 'I'll get you papers that say you are from Syria'," then force them into sex work, particularly if the children don't have any money left. She worries that additional border closures will put more children at risk.
Criminal networks are not the only concern. Volunteers and aid workers interviewed by IRIN last month at the Greek-Macedonian border said that people of the "non-approved" nationalities, including unaccompanied teenagers, are forcibly returned every day to Greece after sustaining severe injuries at the hands of Macedonian authorities.
As borders continue to tighten, making children's northbound journeys difficult or impossible, Greece's shelters will soon overflow, and the problem of protecting unaccompanied children is likely to grow.  
The UN says children now make up 36 percent of migrants and refugees making perilous sea crossings to Europe, compared to one in 10 last June. Many arrive in Europe alone.
Youths like Shir Muhammad represent a beacon of hope for families whose homelands are descending into chaos.
"They told me to go to Austria and go to school," Muhammad said before boarding a bus toward the Macedonian border. "Leaving home was the scariest moment. Since it is my obligation, I will get there."
*Indicates name changed to protect privacy
Related Stories

How many refugee children can Sweden take?

Part of the family: Sicilians take in migrant children