Here's the IRIN team's weekly take on humanitarian news, trends, and developments from around the globe.
On our radar
Typhoon Yutu holds the record — for now
The strongest storm recorded anywhere on the planet this year has caused "catastrophic" damage on the Northern Mariana Islands, a US commonwealth in the northern Pacific Ocean, northeast of Guam. Super Typhoon Yutu reached speeds of up to 255 km/h before it slammed into the islands of Saipan, Tinian, and Rota on Thursday. Local officials reported 133 injuries, downed power lines, and more than 100 homes flattened. US President Donald Trump authorised emergency aid for the islands. Yutu is heading west and weakening, but the danger isn't over: over the weekend or early next week, the storm is expected to threaten 1.8 million people in the northern Philippines, where it has been given the name Rosita. If it feels like we've been reporting on an unusual number of powerful storms lately, there's a reason for that. Yutu is the 10th storm this year to reach category-5 – indicating wind speeds topping 252 km/h. According to NASA, that's the second-highest number ever recorded in a single year (there were 12 such storms recorded in 1997).
The F-word in Yemen
As you may have noticed, there has been some buzz of late about the F-word in Yemen: famine, that is. This week, UN humanitarian relief chief Mark Lowcock warned of "a clear and present danger of an imminent and great big famine engulfing" the country, a few days after Norwegian Refugee Council Secretary General Jan Egeland said the only way to reverse the "fatal trend" towards famine was to bring about a political solution to Yemen's war. Médecins Sans Frontières has since weighed in, saying that while it had witnessed an increase in severe acute malnutrition in some areas, so much of Yemen is inaccessible that it's impossible for humanitarians to get a full picture of malnutrition across the country. "There is no quality data available to declare that a famine is imminent," a MSF statement noted. It's true that a declaration of famine is based on surpassing precise numerical thresholds, but there are political concerns at play here too. Catch up on Yemen's hunger crisis – which is impacting millions, official famine or not, with our briefing.
Ebola + conflict zone = peril for aid workers
Two health workers responding to the Ebola outbreak in Democratic Republic of Congo (DRC) were killed last weekend when rebels opened fire just outside the city of Butembo in the northeast of the country. The pair were members of a Congolese military medical unit stationed in "dangerous zones" to assist national border health officials, the country's health ministry said. It added that health teams in crisis-affected areas are coming under attack an average of three or four times per week, a level of violence not seen in any of the country's previous nine Ebola outbreaks. The current one has killed more than 90 people, mostly in the North Kivu and Ituri provinces, which have been plagued by armed rebellions and inter-communal killings since two civil wars in the late 1990s. The weekend attack appeared to be the first time Ebola health workers were killed. Due to the worsening security situation, the World Health Organization last month revised its risk assessment of the outbreak, from "high" to "very high". It has highlighted the perils of dealing with Ebola in "an active conflict zone" and warned that security incidents could severely impact response activities in the region. And that, of course, means the risk that the virus will continue to spread may rise.
Water worries in Basra schools
It's the start of the academic year in Iraq, and with Basra's main river still contaminated and water and sanitation facilities having collapsed, the Norwegian Refugee Council is warning that 277,000 children in the southern city are at risk of contracting waterborne diseases such as cholera while at school. Unemployment and shortages of public services, including water, caused months of protests in the city. In a recently released survey by PAX, and NGO, 81 percent of respondents in Basra said "poverty or lack of livelihood opportunities" was one of the two main factors likely to cause local conflict in the coming year. Twenty-two percent cited a lack of basic services, which remains a problem for Basra's children and adults alike. The Iraqi High Commission for Human Rights reports that 110,000 people have been poisoned in some way by the bad water. That includes the EU's ambassador to Iraq, Ramon Blecua, who tweeted earlier this month that water pollution had made him sick, too.
Indonesian tsunami, one month later
Aid groups responding to the 28 September earthquakes and tsunami in Indonesia's Central Sulawesi province are warning of new risks emerging in the coming weeks. Early assessments estimate that at least 211,000 people are displaced, staying in about 250 damaged villages or nearly 1,000 campsites. Many are living in makeshift shelters made of "little more than flimsy plastic, bamboo, cloth, and grain sacks", according to the Indonesian Red Cross. World Vision and its local partner, Wahana Visi, say at least 110,000 survivors are children now living in evacuation centres. Aid groups say the looming rainy season adds to the health threats, with warnings of diarrhoea, malaria, dengue, and respiratory infections. The Salvation Army says there is a crucial need for mental health care and trauma counselling, while UNAIDS says a reduction in stocks of antiretroviral drugs poses a risk for people living with HIV. The official government death toll from the disaster still stands at about 2,100, though it's believed the actual total could be much higher.
Banking on refugees
Refugees are a good credit risk. Data from micro-lender Kiva shows that refugees' loans in Jordan have a perfect 100 percent repayment rate (slightly higher than their hosts). NGO International Rescue Committee reports that refugees in the US pay off car loans at a higher than average rate. As traditional aid groans under the weight of high numbers of displaced people and refugees, can't for-profit finance plug some gaps? A recent report from the new Refugee Investment Network defines what ought to qualify as a "refugee investment" – in terms of ownership, impact, or management. RIN describes itself as a groundbreaking "impact investing and blended finance collaborative". It's study gets ahead of controversial clichés like "entrepreneurial" refugees (no sewing machines are mentioned) to analyse what a range of market players deem "investable" and what type of "connective tissue" is needed to stimulate deal flow and an investment "ecosystem".
In case you missed it
Afghanistan: Afghanistan is scheduled to hold parliamentary elections in the southern province of Kandahar on 27 October. A planned nationwide vote was postponed in Kandahar last week following a Taliban attack that killed a prominent police chief. There's no word yet on when elections will reach the province of Ghazni, which briefly fell to the Taliban in August.
Australia: The UN's refugee agency, UNHCR, this week urged Australia to "immediately evacuate" all refugees and asylum seekers still held on Papua New Guinea's Manus Island and the Pacific island of Nauru. In a statement, the agency said there's a growing recognition that "lives are at immediate and critical risk". Australia's controversial asylum policies forced some 3,000 asylum seekers arriving by boat to have their refugee claims processed offshore. UNHCR estimates roughly half this number remains. This month, Nauru's government forced Médecins Sans Frontières to leave.
Bosnia-Croatia border: Six people were injured this week as Croatian police and migrants clashed on the border with Bosnia. Hundreds of migrants and refugees blocked the main road into Croatia, a European Union member, after receiving false information that Croatia would let them enter, according to Balkan Insight. Another 90 migrants and refugees leaving northern Bosnia by train this week were not allowed to disembark in Sarajevo and were returned to the Bosnian border town of Bihac. Tens of thousands of migrants and refugees are trying to leave Bosnia, just one of the many stops on the so-called Balkan route. Watch for our report on the situation at the Bosnia-Croatia border next week.
Cameroon: Cameroon's Paul Biya, 85, Africa's oldest leader, won a seventh term in office in a presidential election held on 7 October, according to results announced this week. Nationally, turnout was 53 percent, but in some English-speaking northwestern and southwestern regions affected by a separatist rebellion that has displaced some 240,000 people, it was as low as five percent, according to the International Crisis Group. Some would-be voters in these regions were reportedly intimidated not to cast ballots.
Honduras: The US is expected to send 800 or more troops to its southern border in anticipation of the arrival of thousands of people, mostly from Honduras, who are walking to the US in the hopes of seeking asylum. The migrant caravan has garnered plenty of publicity and a fair bit of misinformation, too – check out this New York Times debunker of viral images of the walk and stay tuned for our own coverage of what's happening at the border.
South Sudan: Hundreds of civilians were abducted by South Sudanese rebels and government forces between April and August this year, with many still held in captivity, the UN Mission in South Sudan reported, saying the abductions might amount to war crimes. The army denied the accusations; a rebel spokesman said they would be investigated.
Tanzania: Police have arrested 104 suspected militants, charging them with planning to establish bases in neighbouring Mozambique, where a growing insurgency has killed at least 50 people this year. Since October 2017, Mozambique's northern Cabo Delgado province has seen periodic attacks by suspected Islamists reportedly seeking to impose Sharia law in the Muslim majority province. Last week,Tanzanian police inspector general Simon Sirro said security forces had launched operations over the last few months against "criminals" in areas bordering Cabo Delgado, but that some suspects had managed to flee. Earlier this month, Mozambique put more than 180 suspected militants on trial over this year's attacks.
The weekend read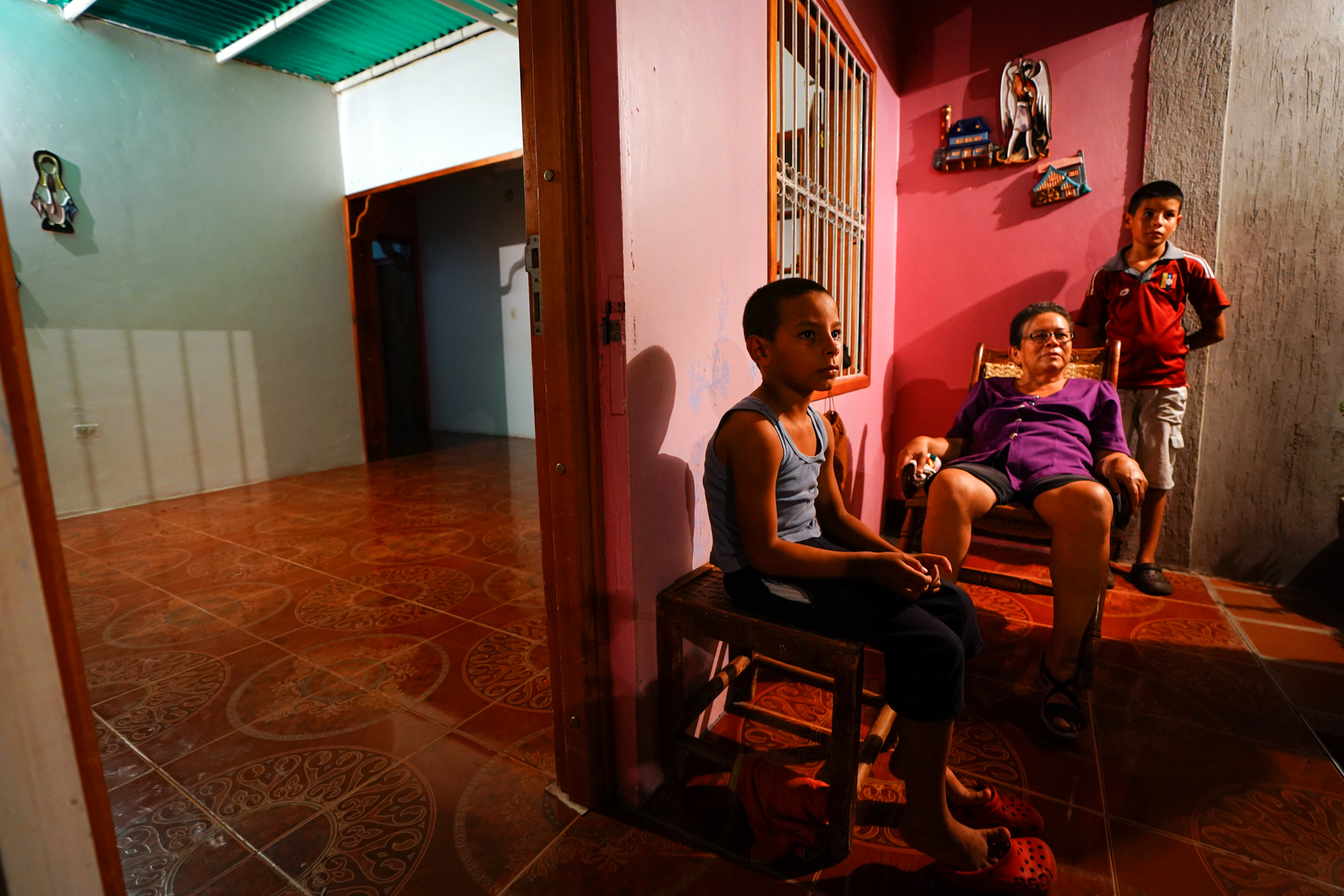 Save some time this weekend for the first of our reports from inside Venezuela. Journalist Susan Schulman has chronicled the humanitarian impacts of the country's economic collapse, which has seen more than 1.6 million people flee the country in the last three years. That's roughly five percent of its total population. Venezuela's government says there is no humanitarian crisis, but the stories of worried families and frustrated medical personnel navigating a crumbling health system suggest otherwise.  Venezuelans now rely on dozens of tiny local medical foundations for life-saving drugs, yet these provide a mere band-aid over an imploding health system. And Schulman's photo essay from inside a hospital depicts a debilitated health system: shortages or a complete dearth of antibiotics and other medicine, run-down equipment, dirty facilities, and often no running water. For more on those fleeing Venezuela, see IRIN's earlier coverage on border crossings into Colombia and on local aid for asylum seekers in Trinidad and Tobago.
And finally
1.5 dragons or two?
It's an unsettling fairy tale with an ambiguous ending – not your typical childhood bedtime story, perhaps, but that's what you get when a climate scientist writes an allegory for a world facing a changing climate. Scientist Kate Marvel published her fairy tale, "Slaying the Climate Dragon", in the Scientific American this month after the Intergovernmental Panel on Climate Change released a report warning that "rapid, far-reaching, and unprecedented changes" would be required to stave off climate change's most severe impacts. The world's leaders have pledged to try to limit global temperature rise to "well below 2°C", but smaller nations in particular say a target of 1.5°C is essential to avoid the worst impacts – a point made clear in the IPCC report. Marvel told NPR that she wrote her fairy tale "because it's really hard to relate to things that we can't tell stories about". When it comes to climate change, she said, "there are no heroes and we are kind of all the villains". So how does this tale end? Is it even possible to slay half a dragon? Read it here.
as-si-il-bp/am