The conflict in the Central African Republic (CAR) has changed significantly over the past two years as the government and its Russian mercenary allies have pushed rebel groups out of major towns and taken control of large parts of the country.
But armed groups are still active, especially in border areas, and political tensions are rising after the approval of a new constitution that removes presidential term limits, allowing President Faustin-Archange Touadéra to extend his stay in power.
"Everything is set for totalitarian drift that leads to the destitution of republican institutions," Jean-Serge Bokassa, an opposition politician, told The New Humanitarian last month. 
This year marks a decade since a full-scale civil war erupted in CAR. The conflict saw the Séléka – a mostly Muslim rebel alliance – oust then-president François Bozizé, who responded by mobilising mostly Christian self-defence groups known as anti-balaka.
The Séléka soon fractured and withdrew to fiefdoms outside Bangui, the capital city. By the time Touadéra won elections in 2016, his government controlled under a third of the country, which has a 5.4 million population.
Interventions by the Wagner Group and Rwanda since 2021 have helped Touadéra push back the rebels. But a full victory has proved elusive, and the Wagner partnership has sparked geopolitical tension and led to an array of human rights abuses.
CAR currently has some of the world's highest levels of humanitarian need: Half of its population lacks food, nearly 8% of newborns do not survive their first year, and around one in five people are displaced.
While those high numbers are linked to recent conflict, the crisis has deeper roots: For over 200 years, CAR has been the site of migration and displacement linked to slave raiding by sultanates to the north, and to France's brutal colonial system.
Half of the population perished during the colonial period, and France meddled repeatedly in CAR's politics after independence. Though a state was constructed, it was centralised in Bangui and focused on extractive wealth creation for an elite few.
This briefing assesses the latest developments in CAR, touching on both short-term and long-term drivers of humanitarian need. It looks at current conflict dynamics, the provision of international assistance, and the role of Wagner mercenaries.
How has the conflict changed in CAR?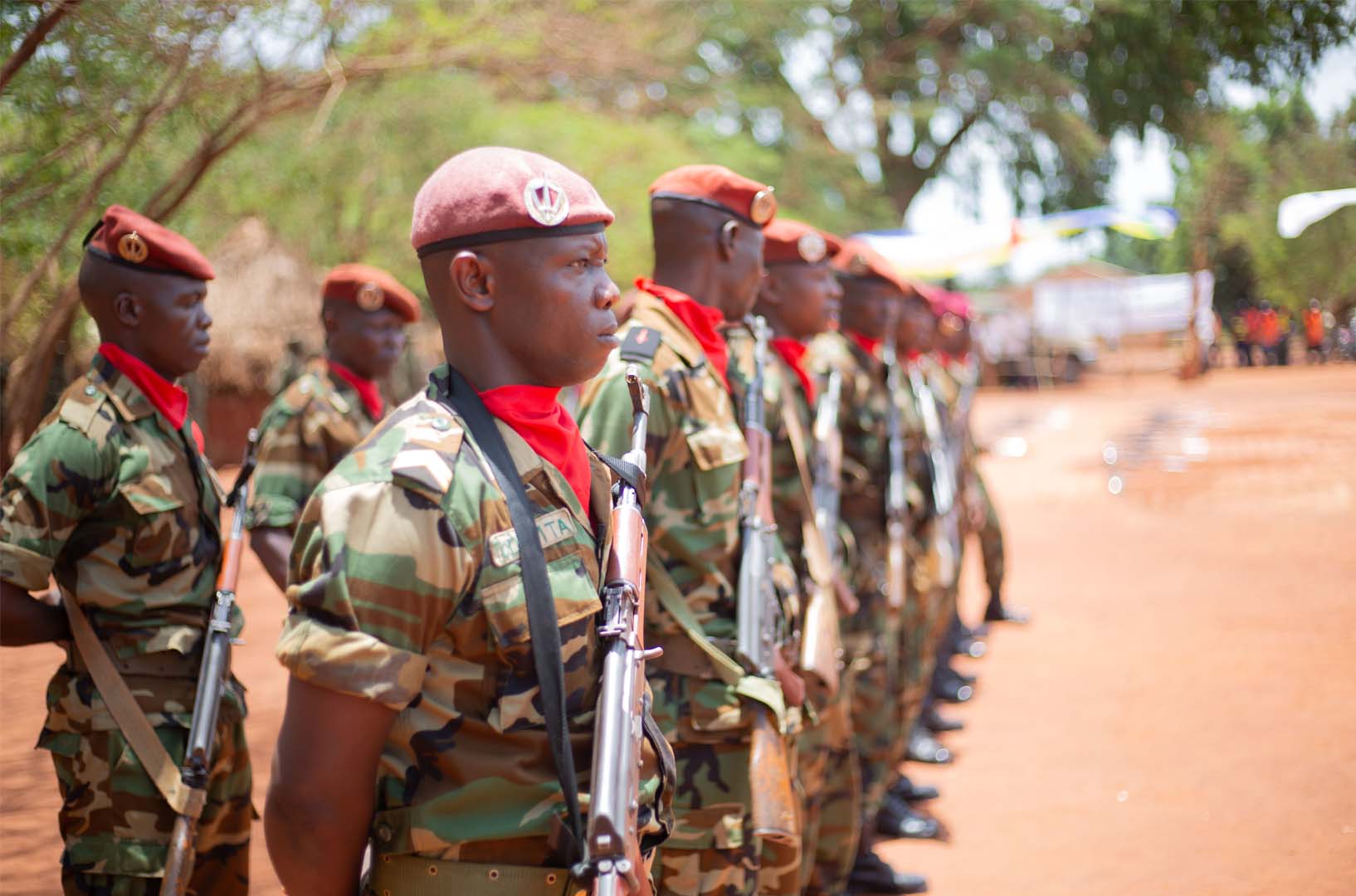 CAR's army had long struggled to face rebel groups, but the arrival of Wagner and Rwandan bilateral forces have strengthened its hand, pushing rebel groups out of provincial towns for the first time in at least a decade.
Though aid workers still face difficulties reaching remote areas with armed groups and soldiers, the return of government control has "eased humanitarian access to populations in town centres", said Alexandra Lamarche, a researcher on CAR.
Counter-insurgency efforts began in earnest after Touadéra's administration was threatened by a new rebel insurgency in the run-up to a presidential election in late 2020.
The rebels belonged to an alliance called the Coalition of Patriots for Change (CPC), which included several ex-Séléka groups working alongside their former enemy, Bozizé, who had been barred from running in the polls on account of alleged war crimes.
Despite the offensive, the international community and the CAR government pushed for the elections to be held. Touadéra won by a slim majority, even as 40% of the country's regions couldn't participate due to violence, and as the political opposition alleged fraud. 
Wagner had been involved in training security forces, but after the elections this shifted into a counter-insurgency mission. Rwanda also sent a bilateral force to combat the CPC, adding to troops it had already sent to a UN peacekeeping mission.
In June, Sylvie Baïpo-Temon, CAR's minister for foreign affairs, told the UN that the government had restored its authority "over 85% of the territory", though this number may be an overstatement.
As well as recapturing towns, the operations – which are ongoing – pushed rebels from traditional income streams, including gold and diamond mines, making it harder for them to fund future rebellions. Support from patrons in Chad and Sudan also dried up.
Have military operations led to human rights abuses?
The operations have come at a significant cost to human life. Wagner and the army have killed people from communities the state considers linked to armed groups, as well as artisanal workers in mining areas that the state and rebels seek to control.
"The majority of armed group members are the sons and daughters of these very villages, so trust and acceptance of government efforts remains taboo."
Meanwhile, the government's ability to deliver services in towns it has clawed back is constrained by a tiny official budget. And the state faces a reputation problem given the history of predation by public authorities, which civilians are experts in navigating. 
"The majority of armed group members are the sons and daughters of these very villages, so trust and acceptance of government efforts remains taboo," said a local humanitarian worker who lives in the centre of CAR. 
The aid worker, who asked not to be named given security issues, said the government has been trying to gain the confidence of the population through humanitarian projects, but that such programmes are "insufficient".
Still, after years of violence and extortion by armed groups, Central Africans largely support the prospect of territorial integrity, and many are grateful to Wagner mercenaries for their support.
Western countries have taken a different view. Despite funding state-building efforts in CAR for many years, they have sanctioned Wagner officials and say its extraction of minerals is exploitative.
Where is there still fighting?
Despite less rebel violence, armed groups are far from defeated. According to a government source who asked not to be named, rebels continue to pose "difficulties" and "make and drop alliances to suit their immediate interests". 
"There are still places that are inaccessible to humanitarians. Infrastructure, roads in particular, is totally absent."
The CPC remains active in the centre, northeast, and along the border with Chad. In June, the UN said "confrontations" between the group and the army had increased, while a rebel representative told The New Humanitarian they are currently on "standby". 
Though security has improved in major provincial towns, banditry is a persistent problem in urban areas, while robberies and roadblocks are common in outlying villages where armed actors are still operating.
Other parts of CAR remain under full rebel control. In the southeast, a faction of the Union for Peace (UPC) armed group is active alongside the Lord's Resistance Army – a militant movement formed in Uganda – and a new Zande self-defence group.
"There are still places that are inaccessible to humanitarians," Crépin Azouka, a civil society activist, told The New Humanitarian. "Infrastructure, roads in particular, is totally absent."
Levels of international aid funding are also low and "don't reflect the real needs" of affected people, added Azouka, who is part of the Organisation of Youth Leaders for Development.
Is there a working peace process?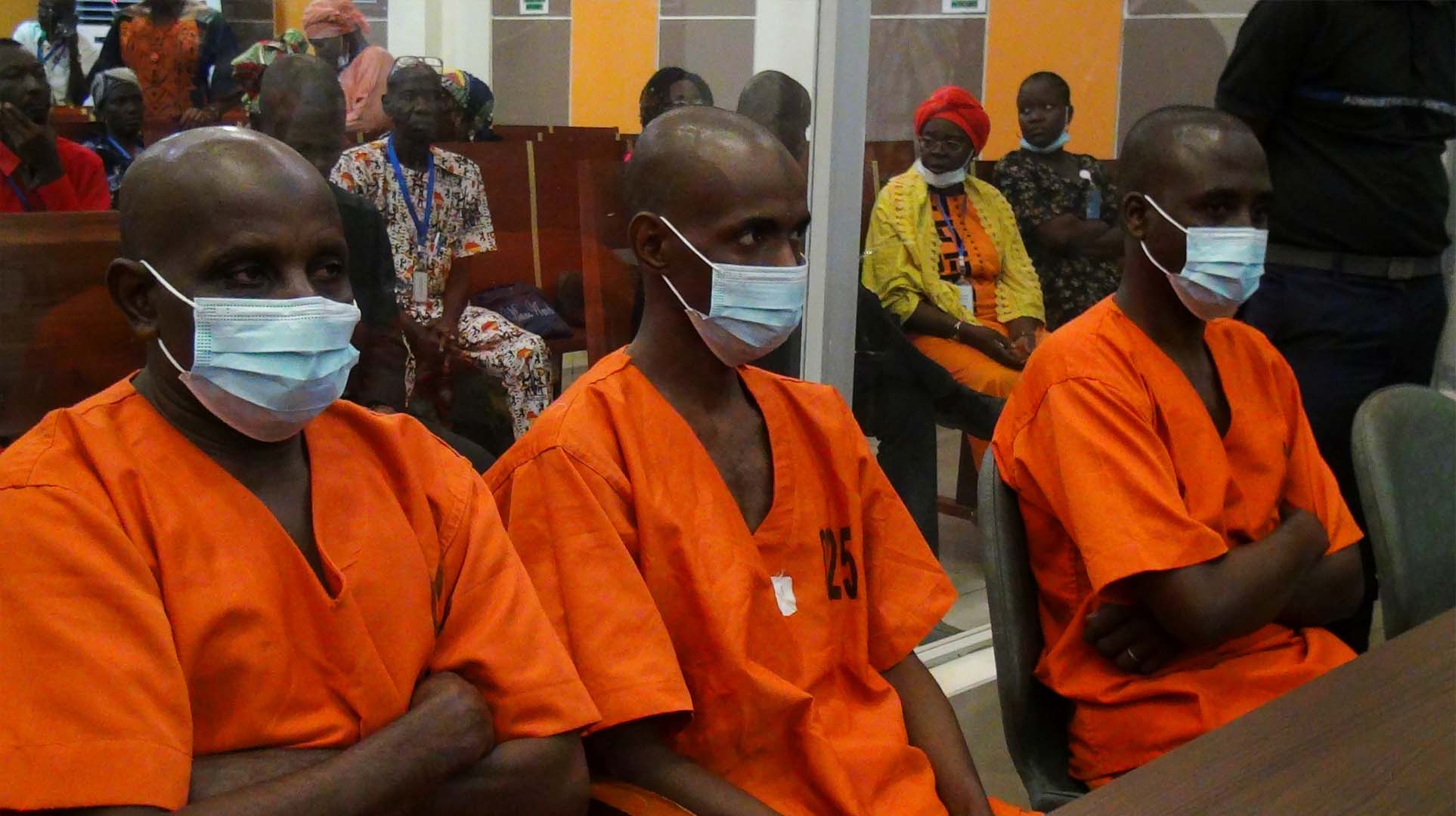 As in other conflict-affected countries, internationally mediated peace processes have tended to reward rebel groups with political positions that incentivise violence and lead to new insurgencies.
For example, in 2019 the Russian state and Wagner officials brokered the Khartoum agreement, signed by 14 armed groups and Touadéra's administration. The deal saw rebel leaders enter government, but several then left to form the CPC under Bozizé.
"With the signature of the Khartoum agreement, the government thought it could resolve the security crisis, but in 2021 we assisted in the rebirth of a new armed coalition."
Critics of the agreement say rebel actors were empowered by the accord – gaining political legitimacy and financial awards – and knew that, even if they rebelled, a new peace process would likely be launched by the international community. 
"With the signature of the Khartoum agreement, the government thought it could resolve the security crisis, but in 2021 we assisted in the rebirth of a new armed coalition," said a member of Touadéra's cabinet who asked to be anonymous.
International actors still call for a return to the Khartoum agreement despite the CPC offensive and government counteroffensive, and despite the lack of dialogue between the two parties.
Military offensives have, meanwhile, failed to address the long history of armed group mobilisation, and the many root causes of violence in CAR, from divisions over identity and the distribution of power, to the way political leaders tend to rule for private gain. 
According to Elbachar Idriss Ahmed, a political analyst from CAR, armed groups first began appearing in northern parts of the country in the early 2000s, "just after Bozizé ousted [his predecessor], Ange-Félix Patassé, in a coup".
Rebel groups were initially set up by neglected communities and sidelined elites fighting political and economic alienation. But rising insecurity saw new groups form for self-defence or as criminal outfits trying to enter the political arena, or as a mix of both.
How will the Wagner turmoil affect their CAR operations? 
Questions have been raised about the future of Wagner operations in CAR and other African countries after the group's leader, Yevgeny Prigozhin, mounted a short-lived rebellion against the Russian army and then died in a plane crash.
A group of Wagner fighters left CAR after the mutiny, sparking rumours of a Wagner retreat, but it turned out to be a rotation. Statements from Russia's foreign minister, Sergey Lavrov, indicated that Wagner operations will continue in CAR.
Wagner's presence in the country is considered a product of the Russian state's capacity and interest to project power, and that is expected to continue even if the ministry of defence takes over the group's operations.
Several aid workers told The New Humanitarian that international aid agencies in CAR have struggled to deal with Wagner and negotiate access to areas the mercenaries are present in.
Linguistic and cultural barriers, as well as Wagner's secretive command-and-control structure, were cited as the main challenges aid agencies face when trying to interact with the group.
Meanwhile, Russia's full-scale invasion of Ukraine has hypercharged "great power" competition discourse in Africa and could further complicate aid agency efforts to communicate with Wagner, humanitarian workers warned.
What else is happening?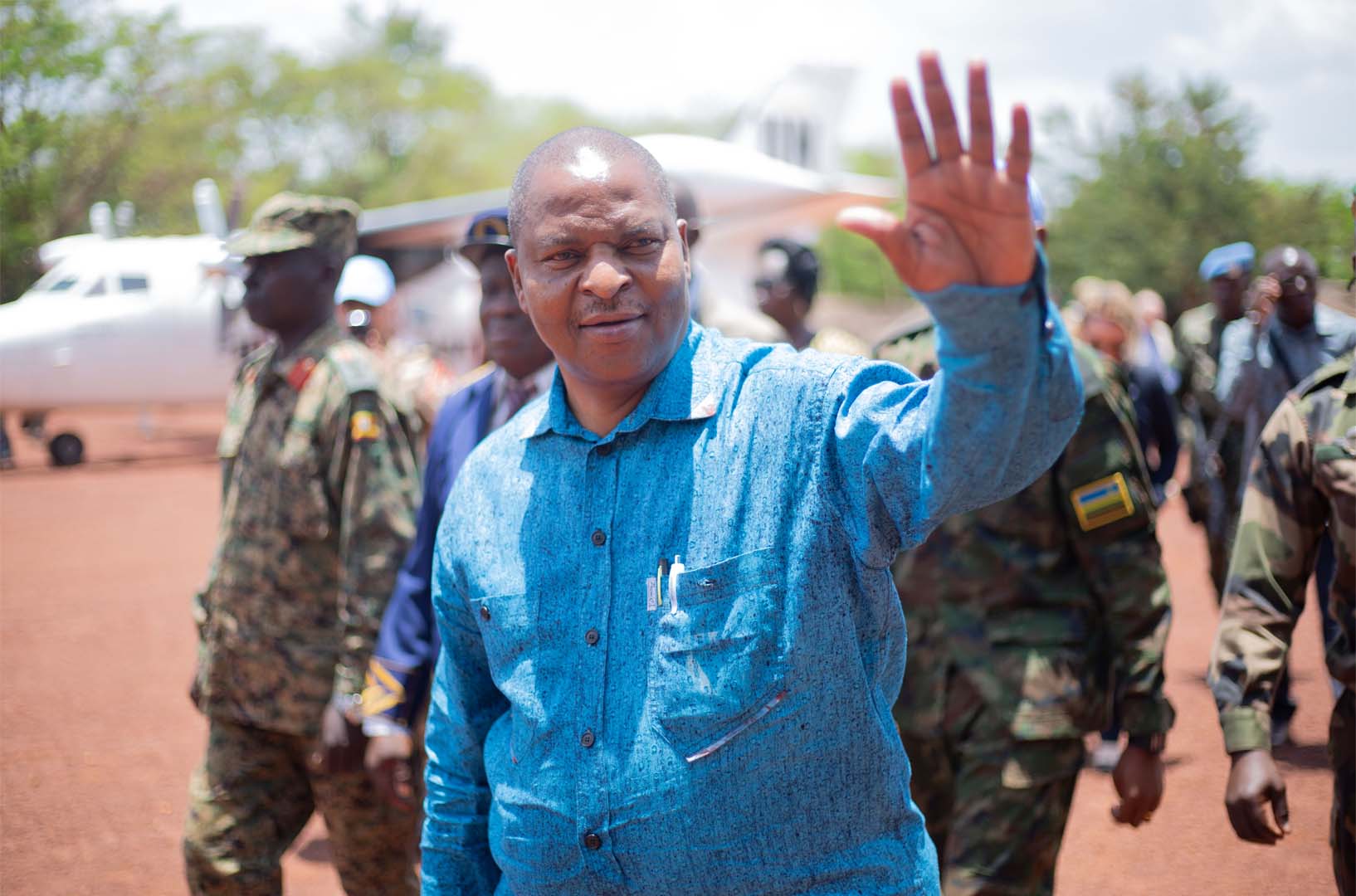 Members of the political opposition and civil society groups told The New Humanitarian that Touadéra's increasingly authoritarian leadership represents the greatest threat to the country going forward.
Touadéra's legitimacy has been particularly damaged by the passing – amid an opposition boycott and a low turnout – of a July constitutional referendum that removed presidential term limits.
In a report earlier this year, Human Rights Watch said Touadéra's administration is creating "the spectre of a de facto one-party state", and has engaged in a crackdown on civil society, media, and opposition political parties.
The economy is another major issue. Growth has stagnated in recent years, and people and businesses have been dealing with fuel shortages, food price rises, and flooding events that have damaged physical infrastructure and cropland.
France and the EU have also suspended budgetary assistance since 2021, on account of Touadéra's partnership with Russia. The decision has posed "serious challenges" to macroeconomic stability, according to the International Monetary Fund (IMF).
CAR's economy remains reliant on exporting natural resources like timber, diamonds, and gold. Customs duties and taxes on export revenue often escape CAR's treasury – an arrangement that suits corporations and political elites alike.
The benefits elites accrue from the status quo makes it harder for CAR to address economic and political pressures, and to avoid future cycles of violence, even as government control returns to most major towns.
Edited by Philip Kleinfeld.