2017 saw a host of new and quickly deepening humanitarian crises from Southeast Asia to Africa. But behind this rising tide of forced displacement was an isolationist and xenophobic political backdrop that could render 2018 even worse, especially given the lack of diplomatic leverage and leadership required to resolve intractable conflicts.
In the United States, President Donald Trump spent his first year erecting bureaucratic walls to keep out immigrants and refugees, while calling for a physical wall along the southern US border. In Europe, far-right candidates threatened to upset a host of elections. And, as North Africa acted as a holding cell, conflicts in both the continent's east and centre escalated while humanitarian budgets shrank, driving up the numbers of internally displaced and urgent protection needs.
"What distinguishes conflicts of today is that they're unending," Demetrios Papademetriou, co-founder and president emeritus of the Migration Policy Institute, told IRIN. "None of the conflicts we see today are anywhere near being resolved, because the resolutions are extremely complex. They involve religion, power, control of resources. No refugee-producing conflict today will be resolved in the near future."
UN member states are hammering out the details of two global compacts – one on refugees and one on migration – to be adopted at this year's General Assembly in September. But few are optimistic that they will be game-changers for better global refugee and migration governance in the years to come.
So, while this year promises to be even more difficult, here are five key questions on migration policy the answers to which will shape how 2018 really plays out for some of the world's most vulnerable people:
Will the EU continue its harmful deterrence policies?
A dramatic decline in sea crossings from Libya to Europe in 2017 sounds on the surface like a success. But this year is likely to expose the kinds of human rights abuses the EU is willing to tolerate to keep externalising its migration responsibilities.
Like the 2016 EU-Turkey accord – which choked off the Aegean Sea route but led to more than 10,000 asylum seekers being detained on Greek islands and returns to unsafe countries – Italy's deals with Libyan groups have come with a human cost: abuse for up to one million migrants languishing in detention centres, often with ties to militias. Despite an international outcry, mainly due to CNN footage of what appeared to be slave auctions, little is likely to change before Italy's general election in March.
Towards the end of 2017, the EU and the African Union put together a repatriation plan to send migrants back to their countries of origin or other transit countries, such as Niger, with the help of the UN's refugee agency, UNHCR, and the International Organization for Migration.
"The bigger question is what happens to people when they're back in Niger," Minos Mouzourakis, policy researcher at the European Council on Refugees and Exiles in Brussels, told IRIN. "The EU is talking about resettlement as an option, but that doesn't mean the same people being evacuated to Niger will have access to durable solutions. What is the actual objective? Are we just returning people to another transit country and calling it an evacuation, or are we giving them avenues to other legal options like resettlement?"
Migrant returns are paid for through programmes like a 3.3 billion-euro "emergency trust fund" originally billed as development aid for North Africa.
In late December, 162 refugees and migrants from Eritrea, Ethiopia, Somalia, and Yemen were brought to Italy from Libya under the EU-AU plan. But if the troubled inter-EU relocation programme is any indication, infighting may prevent the bloc from implementing a meaningful plan for resettlement from Africa.
Will the US lead the way (backwards) on refugee resettlement?
Last year, Trump all but ended resettlement to the United States, which has taken two thirds of the world's resettled refugees annually for the past decade. His executive order last January banned refugees and travellers from several Muslim-majority countries, prompting months of legal battles and indefinitely barring tens of thousands who had cleared the years-long vetting process. Though courts have saved the programme, the president sets the ceiling for refugee admissions, and in September he set it at 45,000 for fiscal year 2018, the lowest level since its inception in 1980. So far, admissions have slowed to a trickle. Many advocates predict the United States won't even come close to Trump's number.
Domestically, this threatens the entire American resettlement regime, since resettlement agencies' federal funding is tied to the number of refugees they assist. Several agencies are already closing offices and laying off personnel.
Other countries are stepping in with increased resettlement pledges, including Canada, Australia, and the United Kingdom. But those slots won't be enough to fill the hole left by the United States.
"At a time when the international community is trying to come together to promote more equitable responsibility-sharing on refugees, when the US cuts the number of refugees it'll resettle, it sends a very negative signal to the rest of the world," Mark Yarnell, senior advocate and UN liaison for Refugees International in Washington, DC, told IRIN. "And even though resettlement is so rare relative to the number of people who are refugees, it's still the solution many refugees hope for – and when they see it diminishing, they're more likely to take more hazardous paths to safety."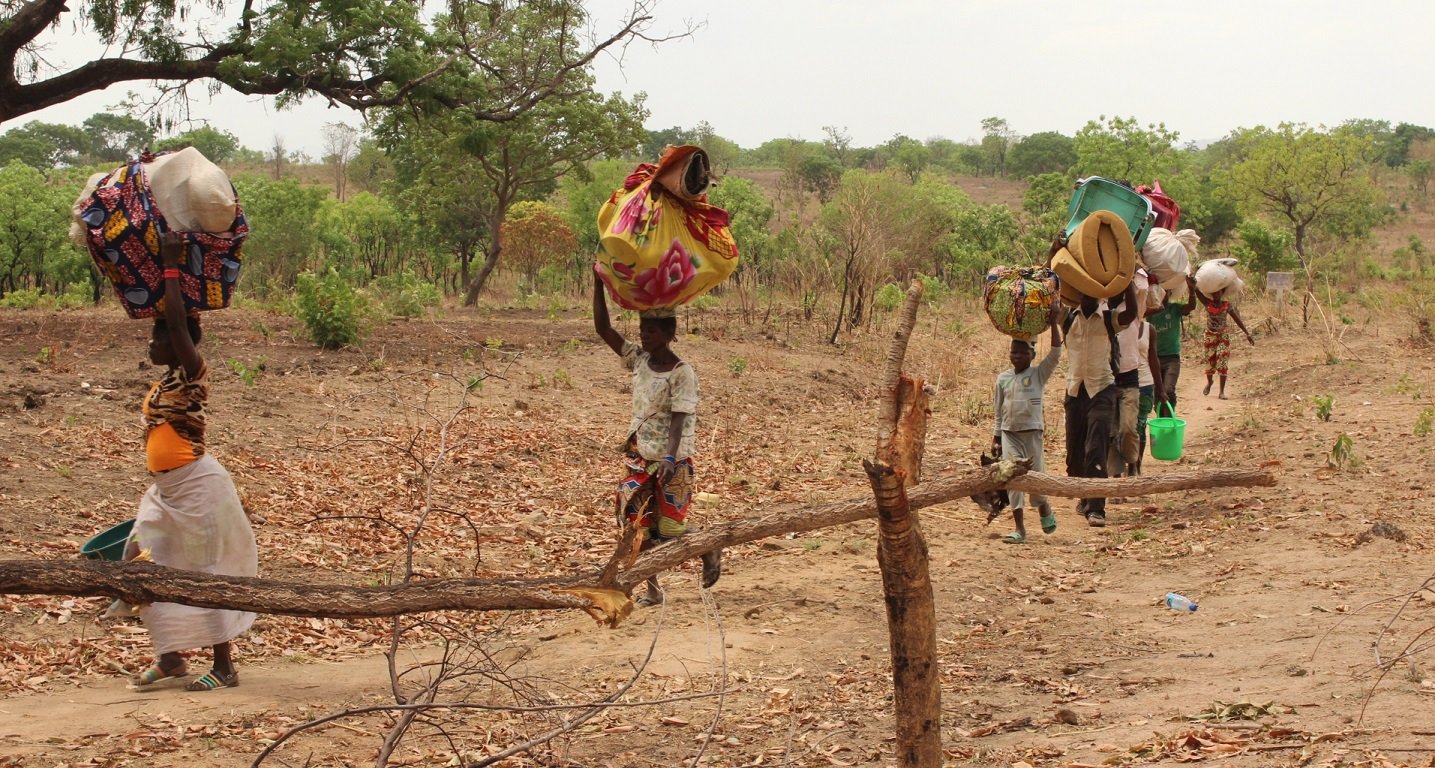 Of course, the brunt of the burden will still fall on the Global South to continue hosting the vast majority of the world's refugees in the developing world. Most end up staying in the neighbouring countries they flee to for generations. The number of simultaneous, large-scale humanitarian crises worldwide means emergency response funding is stretched thin, even in rapidly deteriorating situations of mass displacement like the Democratic Republic of the Congo, Central African Republic, and South Sudan. It's important to remember that unlike parts of the Europe and the United States, most African nations are not rolling up the welcome mat. They are, however, feeling the strain.
How will EU infighting over common asylum policy play out?
A handful of EU countries are pushing the envelope on burden-sharing and resisting international protection obligations towards refugees and asylum seekers.
"The refugee question is now increasingly tangled with other issues: respect for rule of law, targeting NGOs, judicial independence," explained Mouzourakis. "Disregard for asylum law in countries such as Hungary and Poland seems to come as part of the broader package in how they view their relationship with the EU."
This year will tell whether Brussels will actually crack down on those member states. In 2017, the European Commission launched infringement proceedings against Hungary related to its ill-treatment of asylum seekers.
In December, the Commission referred Hungary, Poland, and the Czech Republic to the European Court of Justice for failing to relocate limited numbers of asylum seekers from Greece and Italy as part of the EU-wide relocation scheme. And, this month, Greek migration minister Yannis Mouzalas accused six EU countries of "sabotaging" the programme, and said that disputes have weakened the chance of a common asylum policy.
But it remains to be seen how far Brussels will go in pushing non-compliant members to do their part. Despite low numbers of asylum seekers in those countries, foreigners – and particularly Muslim foreigners – have become an effective scarecrow for right-wing politicians. And an escalating battle with Brussels over resettlement could stoke the nationalist fires back home, helping right-wing movements in the short-term. Hungary, for its part, has a general election in April. Meanwhile, the EU faces a June deadline to reform its common asylum system.
How will Latin America shake up?
Amid Trump's talk of a wall and rising xenophobia in Europe, Mexico, traditionally an origin country for migrants or a transit stop for Central Americans en route to the United States, now finds itself a destination country.
"I think there is a Trump effect," Francisca Vigaud-Walsh, a senior advocate at Refugees International, told IRIN. "But also, Mexico is offering asylum and people are taking advantage of it. It's about getting to safety and not about achieving the American dream."
Groups that help asylum seekers in Mexico projected 18,000 asylum requests for 2017, which represents a huge jump from 8,800 in 2016 – and a 600 percent increase over four years ago. Asylum applicants include Central and South Americans, as well as Africans who chose Mexico over the perilous Central Mediterranean route to Europe by sea.
Mexico is unprepared for the influx. Human rights groups say asylum decisions can be wildly inconsistent and unfair. As IRIN reported in November, refugee advocates say Mexico is systematically denying asylum claims made by African applicants. Still, migration experts expect asylum claims there to keep rising.
This year will also bring a continued exodus of Venezuelans fleeing the effects of its imploding economy: malnutrition, food shortages, rampant inflation, and a lack of jobs or healthcare access. More than a million people have fled – the majority in 2017 – and nearly half are now living in neighbouring Colombia. Many have also ended up in Brazil, Ecuador, and Peru.
Though most Latin American countries have generally been welcoming, regional hospitality is wearing thin. Taking a page out of the playbook of Trump and various right-wing EU leaders, politicians and candidates are building their platforms around anti-migrant sentiment: restricting immigration featured prominently in the run-up to Chile's presidential election last December, and an ultra-right-wing candidate for Brazil's October 2018 election has modelled himself as the country's very own Trump.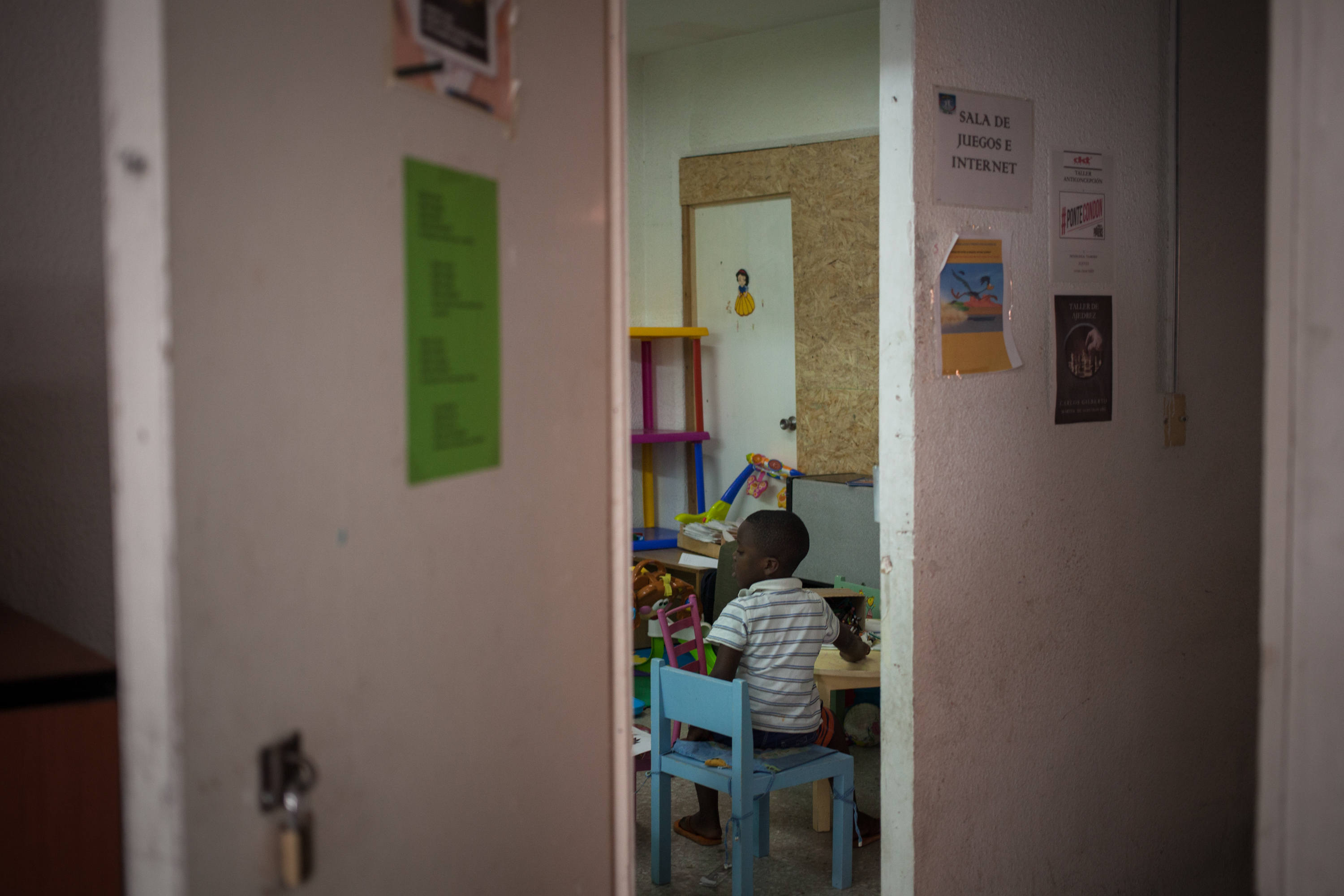 Will voluntary returns really be voluntary?
2017 saw an increasing and worrying trend in national governments sending home failed or unwelcome asylum seekers and migrants – some after decades of living in exile. What's most disturbing is that many of these returns may be coerced, even if host countries label them voluntary and enlist the help of the IOM. In many cases, the migrants have no choice and risk living without legal status if they stay in their host countries.
Among those being returned en masse are: Afghans who sought asylum in various EU countries where their asylum recognition rates are falling despite the fighting intensifying back home; Somalis returning from Kenya, despite widespread conflict, famine malnourishment; Haitians from the Dominican Republic; Africans from Israel; Syrians from Jordan and Lebanon; and failed asylum seekers of various nationalities from Greece to Turkey.
Meanwhile, Bangladesh and Myanmar reached an agreement in November to repatriate many of the 655,000 Rohingya Muslims who fled Myanmar in the past six months – even as they continue to flee. Returns are scheduled to start later this month despite outcry from international aid groups. It's still unclear whether the UN's refugee agency, which was not party to the repatriation negotiations and has been barred from acting to its fullest capacity in Bangladesh, will be allowed to have a role in return efforts. And as IRIN reported only today, some of those being asked to return have fled and returned before only to find persistent persecution. They are therefore adamant they won't go back.
Over the past 12 months, avenues for obtaining asylum – whether via legal resettlement or reaching a safe country on one's own – have been shrinking across the globe. 2018 will tests the limits of deterrence policies, but also demand more creative and sustainable responses if outcomes for people on the move are to improve.
(TOP PHOTO: Refugees in Fallujah, Iraq. CREDIT: Anmar Qusay/UNHCR)
tk/ag