In the midst of bloody, drawn-out wars like those raging in Syria and South Sudan, it can be hard to envisage a peaceful outcome. But the fact that one of the world's longest-running armed struggles finally appears to be drawing to a close offers a glimmer of hope and even some lessons for resolving other seemingly intractable conflicts.
On 23 June, while all eyes in Europe were on Brexit, the government of Colombia and leaders of the Revolutionary Armed Forces of Colombia (FARC) signed a permanent ceasefire agreement to end more than 50 years of armed conflict.
The rest of the world could be forgiven for not paying much attention. Since fighting erupted way back in the 1960s between government forces and left-wing guerrilla groups (by far the most important of which was FARC), various ceasefires have been agreed and broken, and several rounds of peace negotiations have failed.
But observers are in agreement that this ceasefire, and a final peace deal due to be signed in the coming days or weeks, is different. It comes with a detailed roadmap for decommissioning an estimated 7,000 FARC combatants and their weapons within six months. Both sides have indicated that, whatever the outcome of a referendum aimed at securing public approval of the deal, there will be no return to war. 
Consensus that gaps in the peace deal will be addressed at the negotiating table rather than through renewed warfare has not been achieved overnight. Both sides learned lessons from previous failures and agreed to a new approach when negotiations started four years ago. The time was also ripe for progress.
The right conditions
Under the leadership of former president Alvaro Uribe, government forces had taken back large areas of the country that had been under FARC control during the 2000s, but failed to totally defeat the guerrillas. 
Key FARC leaders were killed during Uribe's offensive, which began in 2004, and it became clear that FARC could not achieve its goals militarily, but only through political participation.
The election of a new and more peace-minded president in 2010, Juan Manuel Santos, gave the process fresh impetus.
The two sides began holding preliminary talks in 2011. Initially, the content of the talks was confidential, unlike those that took place in the late 1990s, which, according to Mariano Aguirre, director of the Norwegian Peacebuilding Resource Centre (NOREF), "were a kind of show".
"The media all around was leaking information, so it was a very toxic environment for conducting negotiations," he told IRIN. "This time, the government and FARC agreed to be extremely discreet and cautious."
Realistic goals
Previous rounds of peace talks aimed both to end the conflict and reach agreement on various aspects of political, economic, and social transformation in the wake of a peace deal.
This time around, said Aguirre, "[they] didn't try to deal with anything else beyond ending the war".
In a report published by NOREF, Kristian Herbolzheimer describes this limited agenda as one of the key innovations of the process that formally started in Havana in 2012. It was agreed that only after a final peace agreement had been signed would negotiations about social transformation begin that would involve all sectors of Colombian society.
In the meantime, negotiations in Havana focused on five issues – rural development, political participation, illegal crops and drug trafficking, justice for victims, and ending the conflict.

International support
Although Colombia has retained control of the peace process and didn't make use of external mediators, Norway and Cuba served as "guarantor countries" while Chile and Venezuela played the role of observers. The four countries were key in resolving disputes that arose during the negotiations, building trust between the two parties and solving logistical issues, according to a paper by Andres Ucros Maldonado from the London School of Economics. While Cuba hosted the talks, Norway provided economic support. Experts from other countries with experience of conflict resolution offered advice and lessons learned.
Meanwhile, the United States, which has a long history of involvement in Colombia's internal conflict and still lists the FARC as a terrorist organisation, largely stayed out of the peace process. A wise move, according to Aguirre.
"The role of the international community has been very crucial," he observed, adding that it would continue to be vital during the long process of transformation that will follow a final peace deal.
"Colombia will need money, technical support and the experience of other countries," he said.
Giving victims a voice
Perhaps the most important innovation to come out of Colombia's peace process has been the inclusion of victims. Delegations of victims from both sides of the conflict were invited to come to Havana to recount their experiences.
"It was very shocking for the two sides," said Aguirre.  "They talked about terrible massacres, crimes, rapes, displacement."
Not only were the victims given an opportunity to testify, they provided input on various issues, including a framework for transitional justice and reparations.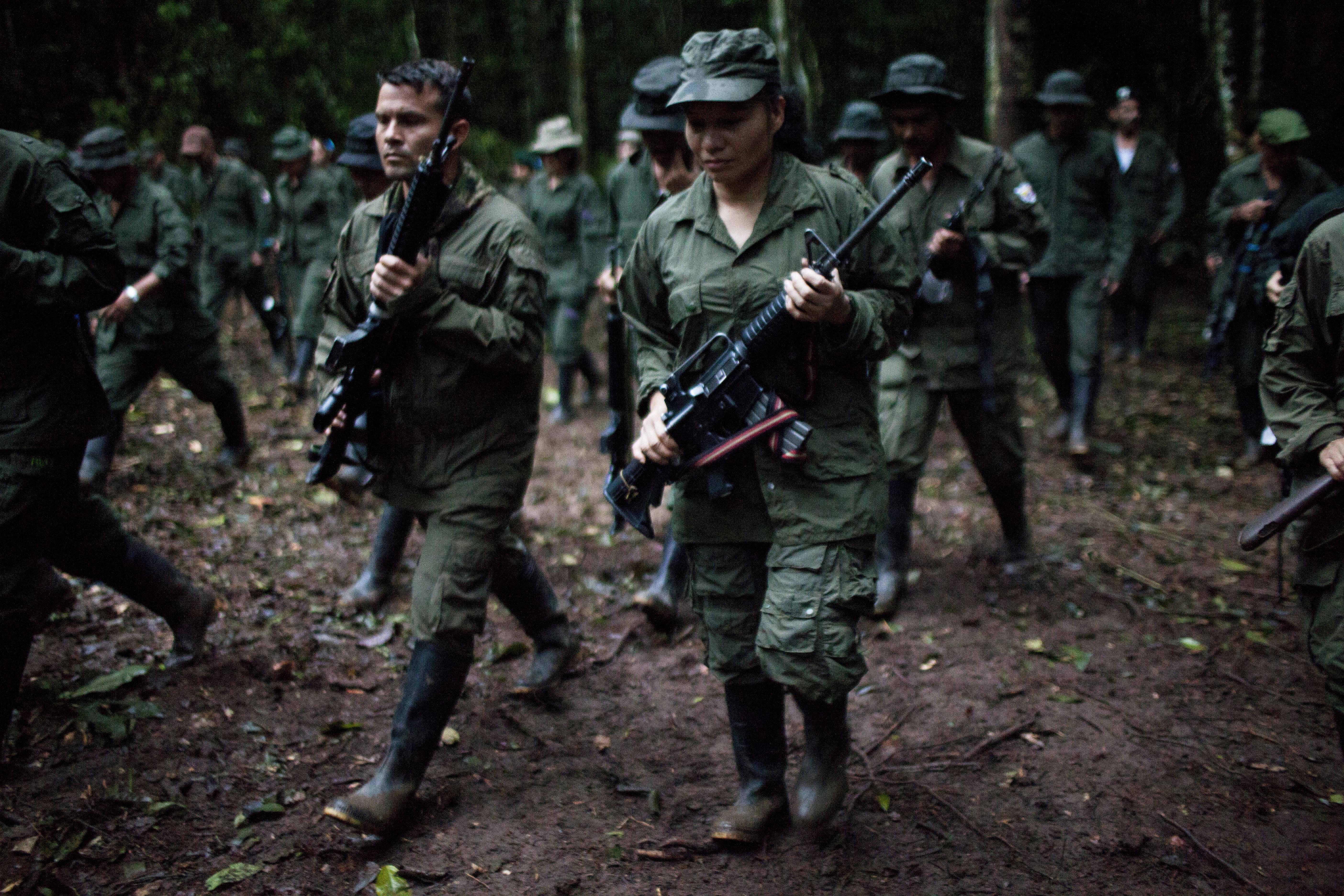 This is a first. In past peace processes around the world, victims only became involved after a peace agreement was reached, usually through participation in trials or truth commissions.
In Colombia, involving victims at the outset was made easier by the fact that a process of documenting the conflict and its toll on civilians had started even before the talks got under way. A 2013 report by the National Centre for Historical Memory, established in 2005, found that 80 percent of 220,000 people who had been killed during the decades-long conflict, were civilians.
A special government body for registering victims, which has been operational since 2011, had registered eight million victims by May 2016, equivalent to 15 percent of the population.
In Havana, a judicial framework was agreed that draws on South Africa's Truth and Reconciliation Commission but does not provide amnesty for those found guilty of crimes relating to the conflict. Instead, offenders who cooperate and admit to their crimes will benefit from reduced or alternative sentences such as helping with demining operations or working on community projects that benefit victims.
The long road ahead
Many Colombians remain deeply suspicious of the peace process and do not accept the idea of FARC leaders being allowed to participate in Colombian politics. Former president Uribe himself is leading the "no" campaign in the referendum.
"Huge sectors of Colombian society still hate the FARC," said Aguirre. "Society is so polarised that the only way to move forward, to have social legitimacy, is now to open the process up."
Once the final peace deal is signed, the government will have two months to hold a referendum or "plebiscite" that will give Colombians the opportunity to vote on whether or not they are in favour of the agreement.
The outcome is by no means guaranteed, but over the four years of negotiations, "the country has changed already" said Aguirre. "The road to peace has already started."
A "no" vote might force the two sides back to the negotiating table, but a return to arms is unlikely.
There is concern that another smaller guerrilla group, the National Liberation Army (ELN), did not participate in the peace process and could still pose a threat to security by moving into areas traditionally under the FARC's authority.
In the longer term, it's the implementation of the peace agreement that will prove the real test, particularly in parts of the country where FARC has long been the authority and the state has little control. "Local councils will have a huge responsibility, but they will need a mandate from the state," said Aguirre.
Despite the many challenges that lie ahead, Herbolzheimer believes Colombia's example offers hope "to a troubled world" that even one of the longest-running and most violent conflicts in the world can end in peace.
Addressing a recent discussion at Chatham House, he said: "The Colombian people have a new reason to be proud of their country."
(TOP PHOTO: People in Bogota celebrate the signing of a a permanent cease-fire between FARC and the government on 23 June, Carlos Villalon/Redux/IRIN)
Additional reporting by Hironobu Itabashi